French cities ban big screens, fan zones for World Cup games to protest Qatar's human rights record
In France, there have been protests surrounding World Cup host Qatar's human rights violations, and many cities have agreed not to install giant outdoor screens for the games.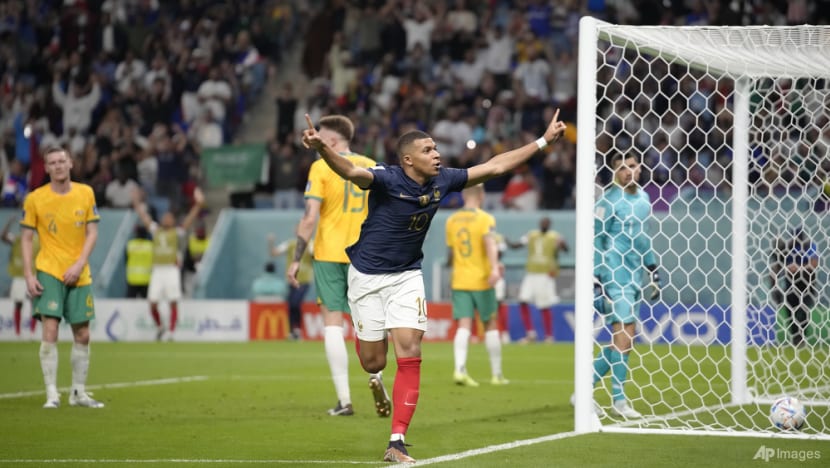 LYON: Defending champions France may have won their World Cup opening match in Qatar, but there has been less of a festive atmosphere back home this time. 
Across the country, there have been protests over purported human rights violations by the host nation. Many French cities such as Paris and Marseille have also agreed not to install big screens or set up fan zones for the World Cup games, which is being held during the northern hemisphere winter. 
In Lyon, for instance, city representatives have been outspoken over concerns about alleged human rights abuses and the environmental impact of hosting a World Cup in the tiny Gulf nation of Qatar.
"The values of this World Cup are totally the opposite of ours," said Lyon's secretary of sport Julie Nublat-Faure. 
"There's a denial of human rights, there's environmental irresponsibility and there are concerns over freedom. So that's what drove our city not to celebrate the World Cup, not to build fan zones or special sports villages, and also not to promote the tournament."
But French President Emmanuel Macron said ahead of the controversy-tainted tournament in Qatar that "you must not politicise sport", with his office noting that he would attend games there if France reaches the semi-finals.
A TIME TO UNITE
Despite the political concerns, the World Cup is a time to unite, said artist Julien Bard from the art group ArtUp. He is one of the artists who painted a huge mural of French striker and Ballon d'Or winner Karim Benzema in Bron, a commune in Lyon.
He said: "For about a month or so, everyone meets up, watches games together, and you meet people for the first time just cheering and enjoying a match together. 
"Obviously, the best times were when France won, and everybody went outside celebrating. It doesn't matter if you're black, Arab, white, a World Cup is truly a moment when we are all together, as one, as a country."
Les Bleus, as the French national football team is commonly known, won the World Cup on home soil for the first time in 1998. Four years ago, the nation went wild as they lifted the World Cup trophy for the second time.
The players paraded the trophy on the streets of the capital and attended a party held in the gardens of the presidential palace.
CAN FRANCE BREAK THE CHAMPIONS' CURSE?
The odds are against Les Bleus at the World Cup, as they look to break the curse that has plagued defending champions. The last team to win back-to-back global titles was Brazil 60 years ago.
On Tuesday (Nov 22), Didier Deschamps' side started their title defence with a 4-1 Group D win over Australia.
The French are hoping their team, which has been hit by a string of high-profile injuries coming into the tournament, can pull through and win back-to-back titles. 
But they have to do so without their big names, such as striker Benzema and star midfielders Paul Pogba and N'Golo Kante.
SC Bron-Terraillon coach Frederic Rigolet, who helped coach a young Benzema, said: "Statistically, the team aren't favourites to win. When you return as champions, it seems that it's more likely that you do not win it again. 
"I hope that statistics turn out to be wrong and France achieve their goal of winning the World Cup again."