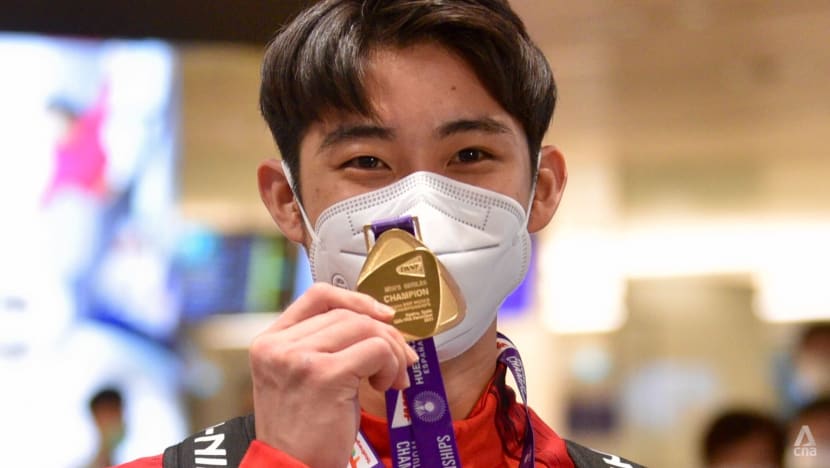 SINGAPORE: Newly crowned BWF men's singles world champion Loh Kean Yew has returned home, arriving at Changi Airport on Tuesday (Dec 21) afternoon.
Along with national singles coach Kelvin Ho and physiotherapist Ho Jia Ying, Loh's flight touched down at Terminal 1 at about 4pm.
There was no public reception for Loh due to COVID-19 safe management measures at the airport.
However, his KLM flight was given a water salute on arrival, similar to the one 2016 Olympics swimming gold medalist Joseph Schooling had received upon his arrival in Changi.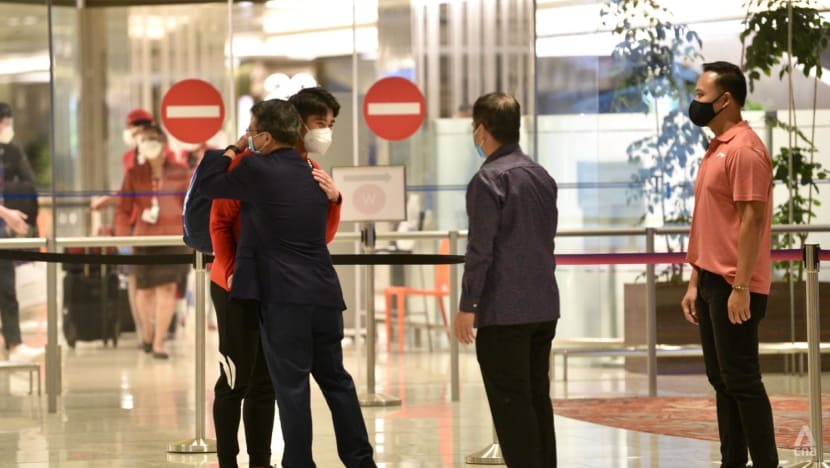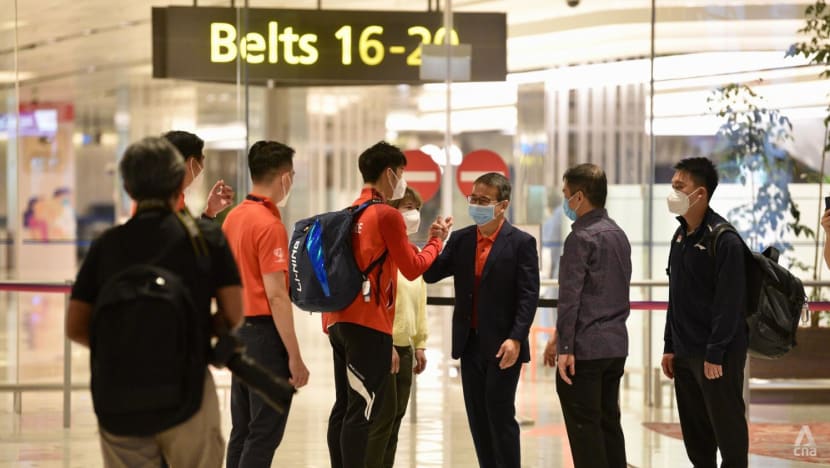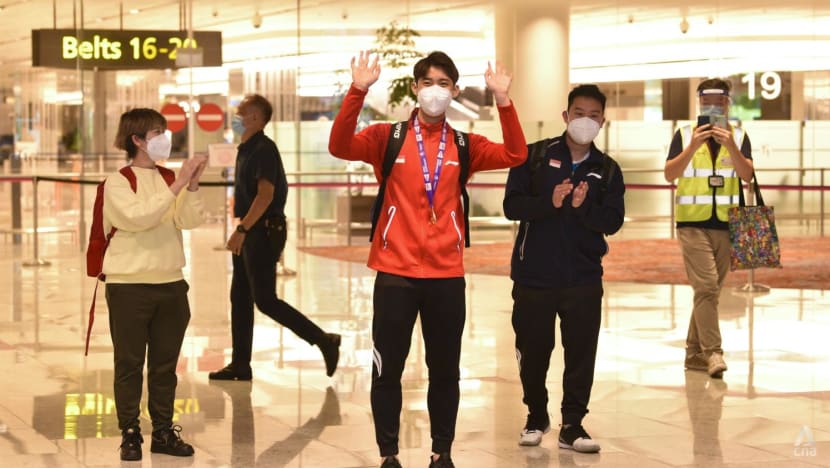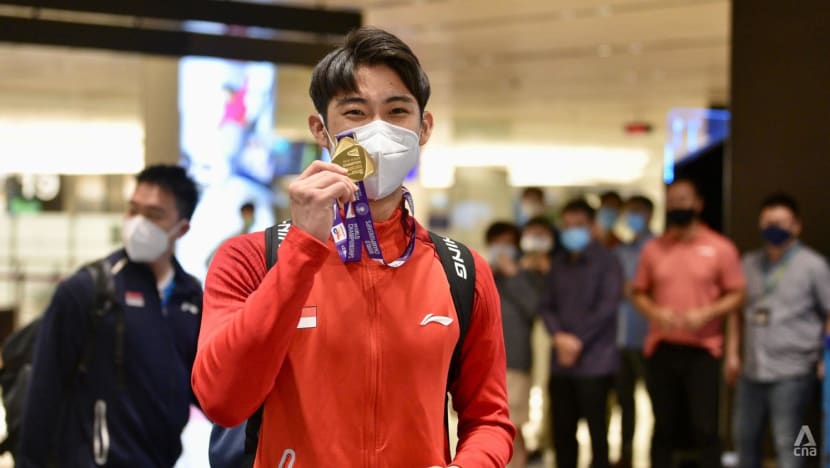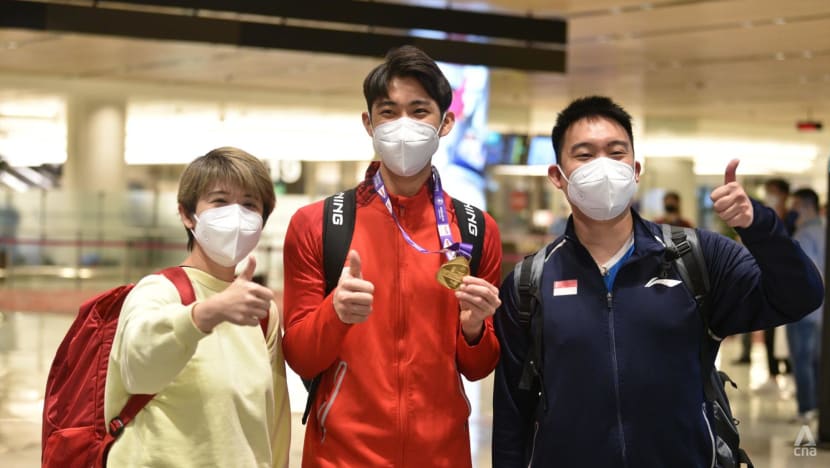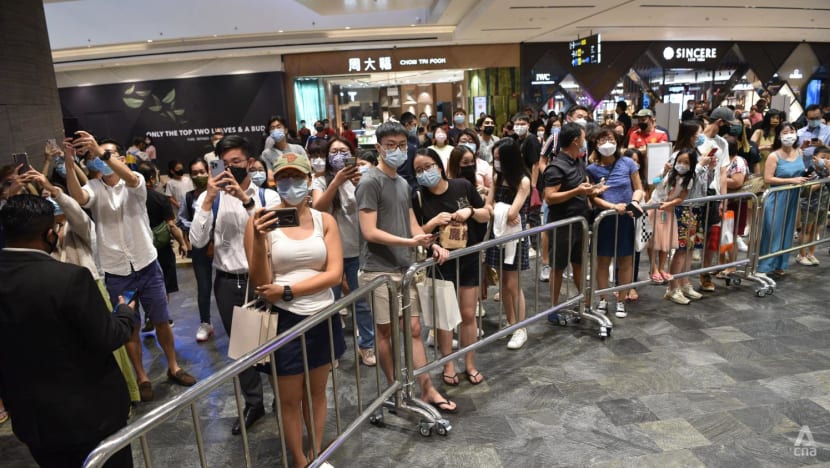 After clearing his polymerase chain reaction (PCR) test, Loh and his team emerged to cheers and applause close to two hours later, waving to the media and bystanders.
He was received by Singapore Badminton Association (SBA) President Lawrence Leow and Minister for Culture, Community and Youth Edwin Tong.
"I'm just glad to be back," said Loh, who posed with his medal before heading for a press conference.
The 24-year-old sealed his place in the history books on Sunday by becoming the first Singaporean to win a BWF World Championships title.
Loh beat India's Kidambi Srikanth 21-15, 22-20 in the men's singles final in Huelva, Spain to cap off a fairytale run.
Based on the latest BWF rankings, Loh has risen to 15th in the world.
"A NEW BEGINNING"
Speaking to the media later in the day, Loh said that the result was "a new beginning" but there remains room for improvement.
"I am now the world champion but I still think there's still a long way to go, there's still many things I have to improve on compared to those top players like Viktor (Axelsen) and Kento (Momota)," he said.
"Their shots are much more consistent and there's a lot more that I need to work on - like court fitness, mental (strength), how they handle all the pressure."
Loh pointed out that a  "different mindset" will be needed from here on, something he will learn as he plays in more tournaments.
"I've been the underdog but now I am going to be one of those that people want to beat ... very badly ... It's very different from how I played all along, it's going to be a different mindset so it's going to be a very big challenge for me."
He also singled out his coach Kelvin Ho for particular praise.
"I have a lot of people supporting me throughout my whole career so I am very thankful ... especially coach Kelvin. He has been helping me (for) ten years ... (through) every up and down," shared Loh.
"Without Kelvin here, I wouldn't have won this medal for sure. And of course, hopefully we can continue to work on this together until Paris 2024."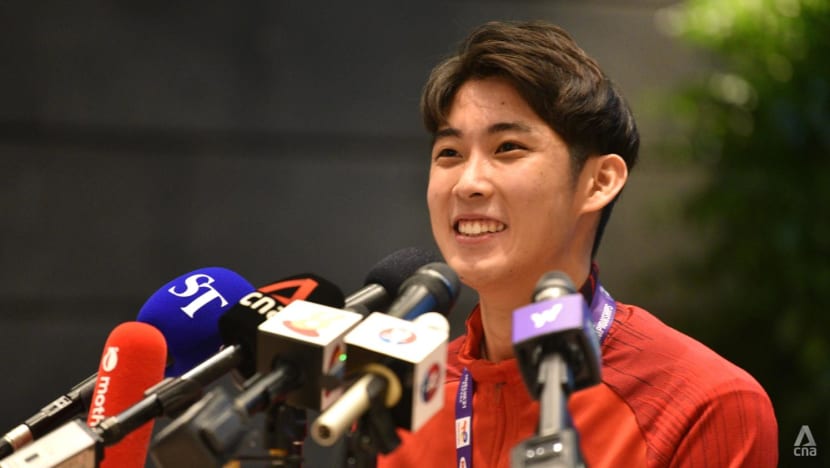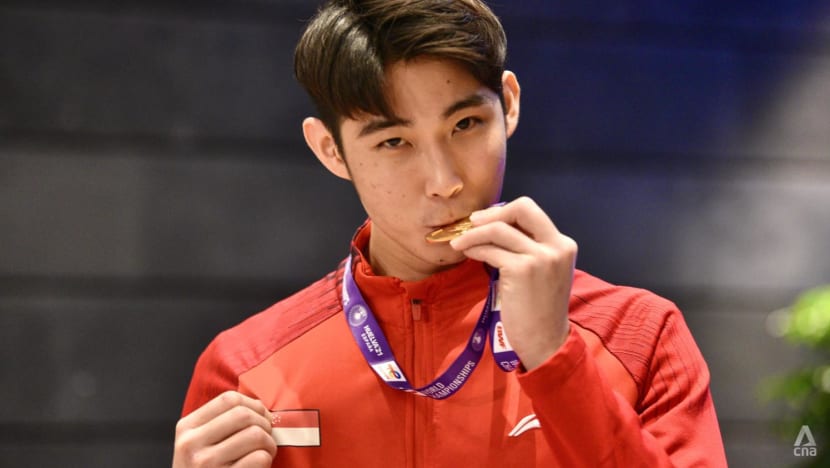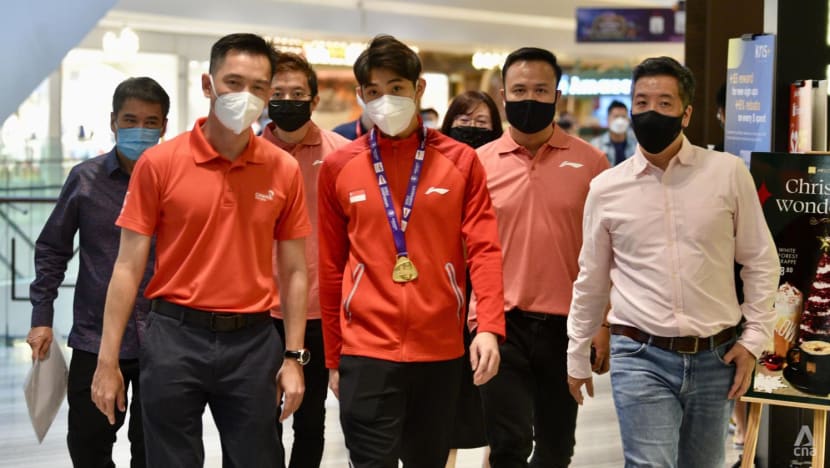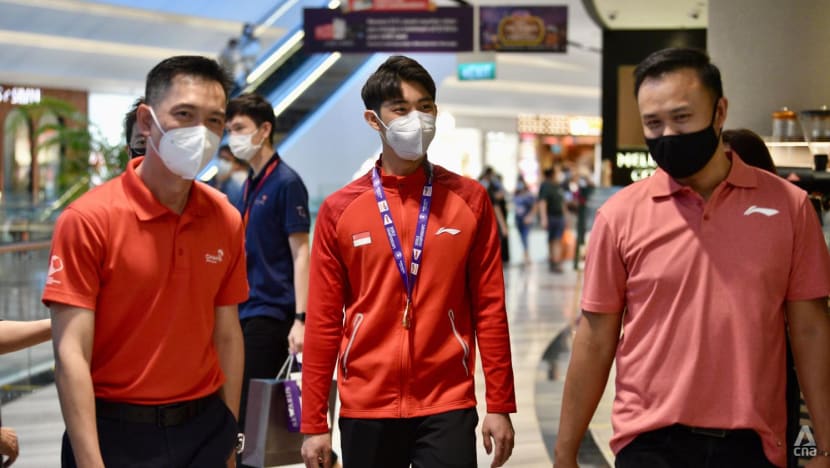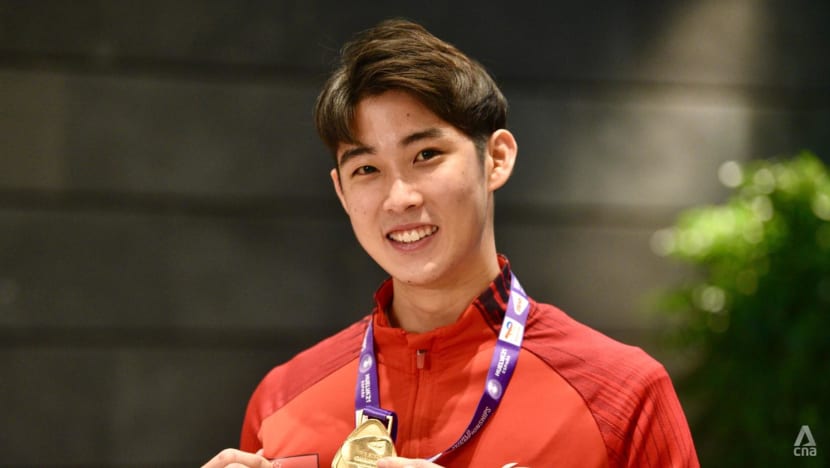 THE NEXT STEP 
During his time back home, Loh said that he would be taking a break from badminton and spending time with his family.
"After that, I will continue my training with Viktor in Dubai and play a few competitions," he said. 
Singapore Badminton Association president Lawrence Leow described the occasion as a "truly historic and happy" one.
"This year I think Christmas has come early, this is made possible by this man (Loh) here," added Mr Leow.
The BWF World Championships does not come with an accompanying cash prize and there are no local monetary incentives for winning a medal there. But Mr Leow said that there are plans to get more sponsors on board.
"For our players, I think the monetary award is actually important, because a player's lifespan is pretty limited. And so for SBA, we are definitely planning to do something, in terms of how to get enough sponsorships, donations to help Kean Yew and also the association," he said.
"We have started some work already and there will be some announcement in due course."