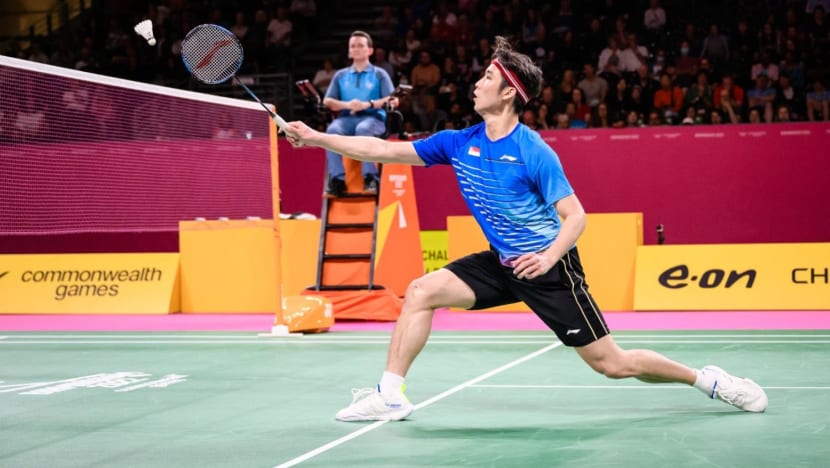 SINGAPORE: Just a year ago, Loh Kean Yew was ranked 40th in the world.
Eliminated in the group stages of the men's singles at the Tokyo Olympics, his last tournament win was two years prior.
By his own admission, Loh was an unknown entity.
The Singaporean's claim to fame was a 2019 Thailand Masters triumph, where he upset Chinese superstar Lin Dan in the finals.
And within the course of a few dizzying months in 2021, Loh's life changed.
He won two titles in consecutive months, made the finals of a Super 1000 tournament and then overcame all odds to win the World Championships.
Hailed as the next big thing, expectations rose.
But Loh has preached the same mantra over and over again - consistency, consistency, consistency.
Just as quickly as his performance spiked, he knew that it could also easily dip. 
This year, 25-year-old has featured in 12 tournaments in just eight months - more than he did in the whole of 2021. 
He has played a whopping 42 matches, featuring in two finals - the India Open and the SEA Games - as well as making it to two semi-finals (Indonesia Masters and Singapore Open).
And while Loh feels that he has done better than he expected this year, there is undoubtedly room for improvement, he told CNA.
Most recently eliminated in the quarterfinals of the Commonwealth Games men's singles last week by world number 42 Ng Tze Yong, the world number 9 now has a goal in mind. 
To find himself.
"My personal goal now is to try and find myself first. I am in the process of finding my better self ... on court," the 25-year-old explained.
"That kind of self that goes (into a match) feeling like an underdog, that just chiong (charge ahead) with no worries, just play, just enjoy while being focused, that confident guy."
PERSPECTIVE IMPORTANT
At last December's World Championships, Loh took to the court like a man possessed.
His combination of raw speed and power stunned opponents, many of whom simply had no answer for the unseeded Singaporean.
"Any athlete's dream is to play with high confidence," he explained. "At the World Champs it was good because I was super confident. I didn't know that I was confident but I appeared confident. And I played without any fear."
But since then, things have changed. 
"Now everyone is targeting me. So when I'm not myself or when I have any weakness, everybody sees it right away," he explained.
Loh is also dealing with the weight of expectations, which has affected his performance and that in turn has eaten into some of his confidence.
"(The struggle is) handling pressure which is part of it ... handling expectations. And of course to find my old form, how to keep playing (at) my best kind of form," he explained.
"I too want to meet the expectation of being good all the time. But, of course, realistically speaking, I need to know where I was just a year ago."
Given his rapid rise to the top, perspective is important, stressed Loh. It wasn't too long ago that he was still playing in lower-tier tournaments and could not even make it into the draw of top-level events, he recalled.
"I still needed to go there and 'pray' to qualify for the tournament, to get into qualifying," he recalled. "(And) In the past, even passing the first round was a problem."
Loh notes how he started off well at the Commonwealth Games, but the pressure soon weighed heavy.
"At the start of the competition, I think I was doing okay. I played well, I was doing well in the team event. And then, I think as time went by … I think the pressure slowly piled up," explained Loh, who was the top seed in the singles' event.
"I've been trying to learn how to manage it, but it's not getting any easier."
2022 has not been all doom and gloom for Loh. For one, he is currently ranked at an all-time career high.
Loh was also a key member of the men's team that clinched a historic bronze for Singapore at the Badminton Asia Team Championships. He finished with another bronze in the mixed team event at the recently concluded Commonwealth Games.
But he is not dwelling on the past. Loh holds himself to a high standard and is determined to achieve his goals.
"Personally I have my own goal (for tournaments) but I don't really have to tell anyone about it," he said. "The best is to know your own circumstances and just do it yourself. People don't have to know."
While critics point to the fact that he did not win the two tournaments where he was the top seed this year (SEA Games and Commonwealth Games), it is not so simple, stressed Loh.
"To me, seeding is just a number. We are top seed because we are ranked higher, but people need to know that (players) at the top 10 or top 20, or even top 30 all the standards are around there," he noted.
This is where Loh points to world number 1 and Olympic champion Viktor Axelsen as an excellent example of consistency and ability to handle pressure.
"People ask me if Viktor is the best player in the world now. And I think he is the one who can do this - be the top seed and be consistent - while still staying in his own game by being disciplined," Loh explained.
"Viktor can do this almost all the time ... I'm still trying to be like that. I'm still trying to find consistency. I'm still trying to be disciplined in my own game."
And 2022 being a packed year for Loh, he has to learn this while on a relentless schedule. With the World Championships next up later this month, there will be little rest for the Singaporean.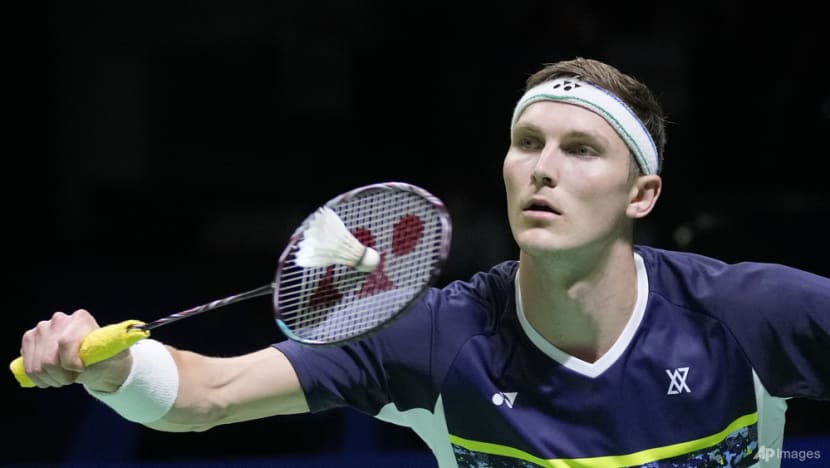 But Loh is determined to keep learning, to take every day as a new opportunity to grow.
"Of course, the process won't be that fast. It will definitely take some time," he explained. 
Yet, Loh believes he will get there. 
"When it comes, it comes. Some people take one month ... some people take three months, half a year, one year, two years," he said.
"I am of course positive because nothing lasts forever. Winning doesn't last forever, losing also doesn't last forever."
And if there is one thing Singapore has learnt with its athletes, is that you should never count Loh out.