Doha Diary: Hot but some are not bothered as World Cup nears
It is winter in Doha, but some, including CNA's Matthew Mohan, are feeling the heat.
DOHA: "No, no, this is not hot. Summer is hot," insisted a helpful attendant at one of Qatar's new metro stations.
Enjoying a blast of cold air after a 10-minute trek from the nearby media centre, this sweating Singaporean found it a little hard to agree.
It may be winter in Qatar, but it is hot.
Temperatures currently hover at around 30 degrees Celsius in the day, with the desert sun particularly baking between 10am and 2pm.
It is a different kind of heat from Singapore's. 
The dry heat here is a slow burn. It doesn't reduce you to a sweaty mess quickly, but it will eventually leave stains on your T-shirt.
And not everyone is having fun in the sun.
According to British media, Wales have rescheduled mid-afternoon training sessions from 1.30pm to 4pm due to the heat. 
To avoid soaring summer temperatures which can hit 50 degrees Celsius, football governing body FIFA made the decision in 2015 for the Gulf nation to host the tournament in the winter months.
It has created problems for the footballing calendar, but that is a different matter for a different day.
Seven of the eight stadiums, with the exception of Stadium 974 which is fully demountable and features natural ventilation, will make use of cooling technology, FIFA has said.
Making use of solar-powered energy, the air outside is cooled and then distributed through grills in the stands as well as large pitch-side nozzles. 
According to Dr Saud Abdulaziz Abdul Ghani, the engineer behind these systems, the form of each stadium acts as a barrier, which contains a cold bubble inside. The air circulation technique cools the air, filters it and pushes it out towards the players and fans.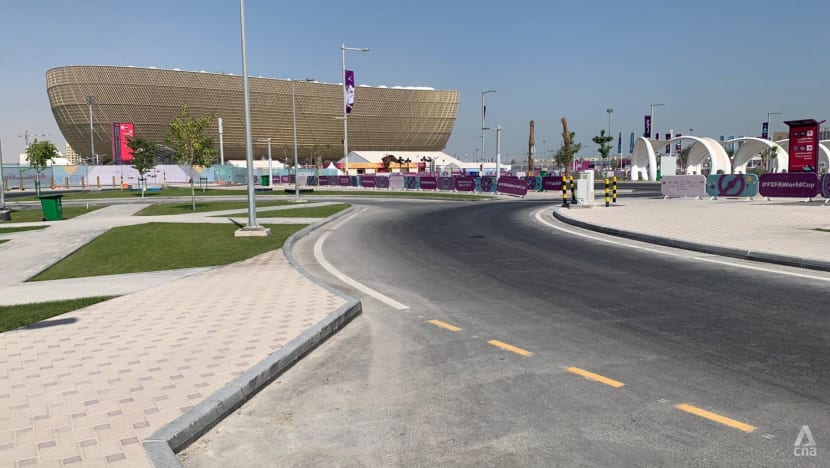 Each stadium is cooled to a comfortable temperature of around 20 degrees, he added.
With a number of group-stage games slated to be played at 1pm local time, the strength of this technology will be tested.
"IT'S NOT TOO BAD"
For some who have descended on the desert, the heat appears to be of little concern.
As the evening sun descends onto the horizon, I speak to Mr Chris Watts, an Englishman who lives in North Carolina.
"I was expecting it to be a lot hotter than it is," he told CNA. "In North Carolina, this is like our summer weather. So it's not different to home,"
With the US slated to host the World Cup in 2026, he pointed out that conditions could be similar in the summer there.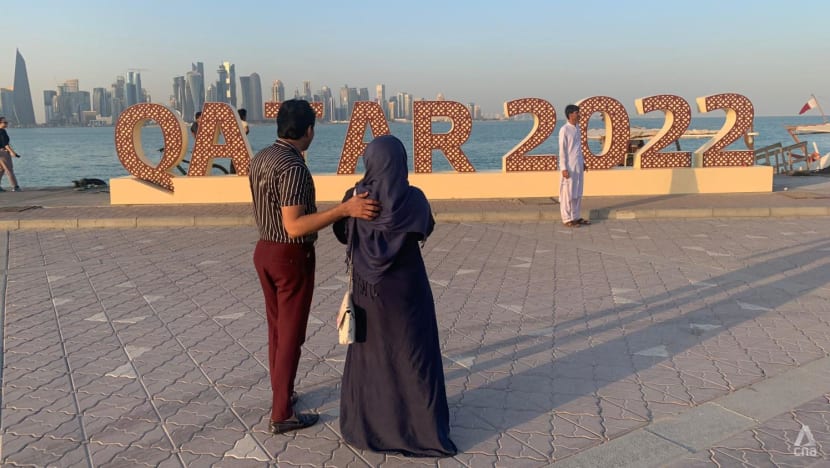 "It's going to be more humid than here," he said. "I don't think it's going any worse here than it's going to be in parts of the USA."
While temperatures are higher compared to some of the other host nations where the tournament has been held, other tournaments such as the 1994 World Cup have been hot too.
The humidity here in Qatar would also likely be lower than in the 2002 World Cup (Korea and Japan), and the 2014 World Cup (Brazil).
I meet a journalist from El Salvador in the middle of the day as I slink back into the sun.
When asked about the weather, he affirms that it is indeed hot. But for football? No problem, he added.
A Moroccan fan and a Mexican journalist I speak to later that evening say the same.
Perhaps I am just too used to air-conditioning.