This is one of the finest locally designed jewellery collections we've ever seen
And quite possibly one of the most poetic.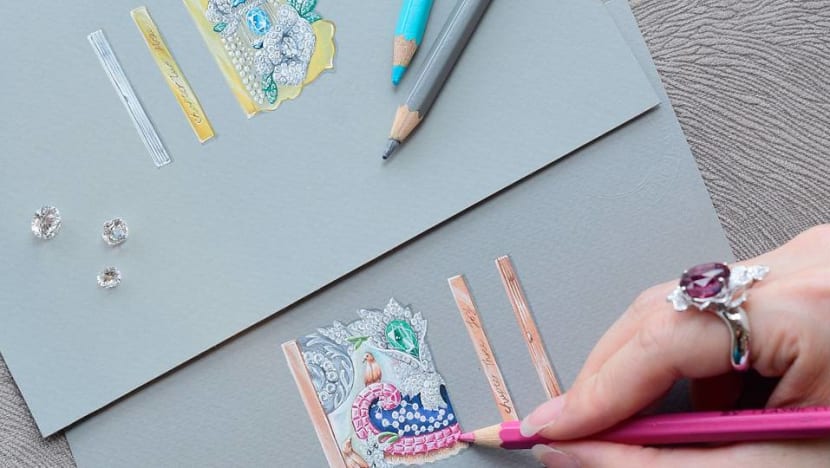 There are, admittedly, a limited number of established names in the local jewellery scene. And so, it's definitely not every day that one gets to see truly unique jewellery creations by a Singapore designer. 

Simone Jewels is somewhat of a hidden gem in the local jewellery design scene. And if you haven't heard the name yet, here's your chance to get acquainted with its jewellery.

For its new collection, titled Birds in Poetry, founder of the brand Simone Ng draws inspiration from the classical works of William Shakespeare, John Keats and Percy Bysshe Shelley.

The entire collection comprises more than a hundred one-of-a-kind pieces worth at least $2 million, out of which the star pieces are a trio of book-shaped pendants, each representing a precious volume of poetry.  

Birds in various interpretations are featured across these, as well as the other pieces in the collection — some presented in their complete forms and others represented via feathers and wings. 
The result is a luxe collection of colourful jewels that is imbued with an elegant touch of whimsy. Scroll through the images below and you'll see why this collection deserves our attention.