'Believe in science': Forecasts of troubling extremes for Southeast Asia in IPCC report prompt calls for concerted climate action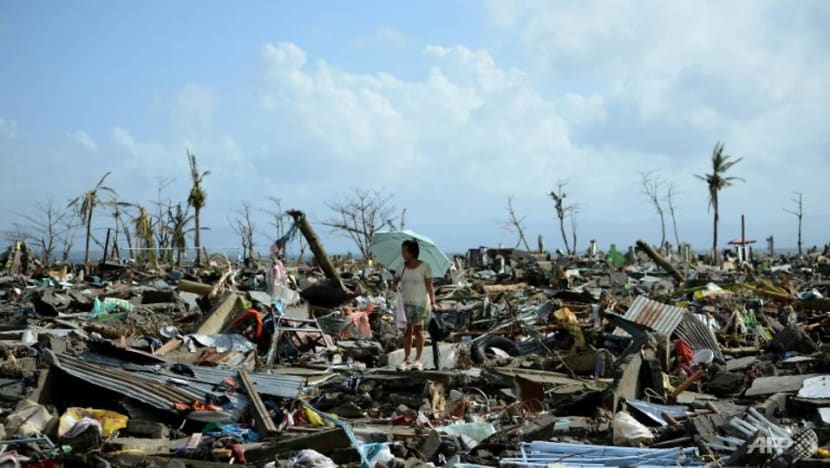 BANGKOK: The troubling impacts of climate change forecasted for Southeast Asia should be a strong impetus for a united effort to tackle the issue, some of the region's top scientists say.
The Sixth Assessment Report from the Intergovernmental Panel on Climate Change (IPCC), released this month, provided the most detailed summary of climate change literature in years and a stark warning to humanity about the risks of inaction.
Unless excessive global warming is reined in by mid-century, Southeast Asia will experience a range of worsening conditions and disasters, including dangerous heat waves, intense rain events, powerful tropical cyclones and coastal cities inundated by rising sea levels.
Warming of 1.5 degrees Celsius above pre-industrial levels is already locked in, but there are worse scenarios down the line, depending on the pathways taken by the world's governments and major polluters.
The report's conclusions should give more clear evidence for the need to take drastic actions in this region, experts say.
"The findings indicate that we're a region that should be concerned. We're highly vulnerable to climate change and its impacts. Hopefully, this assessment report has given enough information to policymakers to act upon," said Faye Abigail Cruz, a lead author of the IPCC report and head of the Regional Climate Systems Research Group at Manila Observatory.
"Climate change is something we experience every day. The report gives us an explanation for what's been happening and why it's been happening. 
"The report shows that our actions before, and our ongoing actions, have caused this observed warming and how this has resulted in the change of climate that we're experiencing, especially the extremes. You can see the possible futures laid out. It's up to us to decide which future we want," she said.
"What's needed? The IPCC is unequivocal. From a science perspective, the only way to reduce excessive warming beyond Paris, is net zero," said Winston Chow, associate professor of Science, Technology and Society at Singapore Management University (SMU) and a contributing author to the report.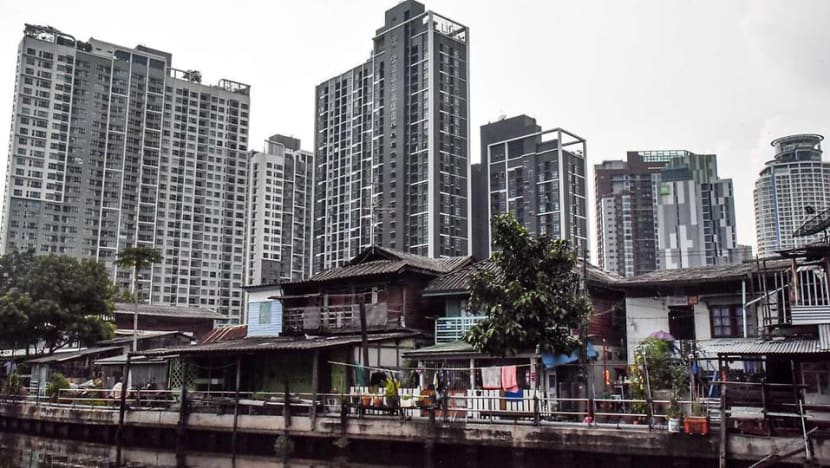 A RANGE OF CLIMATE IMPACTS FOR SOUTHEAST ASIA
This IPCC report, more than any previous iteration, focused on the regional impacts of climate change. It draws upon the sizeable research by scientists in Southeast Asia over recent years to paint a vivid picture of how carbon emissions are irreversibly altering this part of the planet. 
Southeast Asia, with its broad geography and unique weather systems, will see some countries being affected by climate change in different ways as compared to others. But there are common themes, the report concludes.
Heat:

Extreme heat events have become more common in the last century and are expected to increase across all of Asia, even under the best-case scenario emissions pathway. 

Under worse scenarios, dangerous heat levels above 41 degrees Celsius could be experienced hundreds of days each year by the end of the century. "

That has compound effects together with dry periods that could be more frequent. Hot plus dry equals forest fires," Chow said.

 

Nightime temperatures will also increase and the number of cold days and nights will decrease.


 

Rainfall and floods

: Heavy rainfall will become more intense and frequent right across Asia. It means river basin flooding will change and become more costly, especially to rapidly urbanising cities.




The evidence remains unclear and trends inconsistent about future droughts. But the report makes clear that humans have had a "profound effect" on the flow of rivers and drought conditions, due to the building of reservoirs and water extraction.


 

Sea levels:

Sea levels around the region have increased faster than the global average

and will continue around Asia, causing more coastal areas to flood. At the same time, low-lying areas like megacities Bangkok and Jakarta, as well as the Mekong Delta, are sinking, exacerbating the impacts in delta areas. 

The region's cities are among the most vulnerable in the world. Once in a 100 year flood events could be happening every year by 2100. 

Coastline erosion will be widespread, and under a moderate climate model, shoreline retreats could reach up to 300m along Southeast Asia's sandy coastlines by the end of the century. There is high confidence that marine heatwaves, which can have severe impacts on biodiversity, will increase in frequency. 





"It's clear that natural variability alone cannot explain these events that we've been seeing. For every additional degree of warming that it's in the pipeline, the odds are for more frequent and more extreme hazards to happen," said Chow of SMU.

"My takeaway is that people are fixated on the global temperature metric. It's the extreme events linked to the global temperature metric that everyone in Southeast Asia should look out for."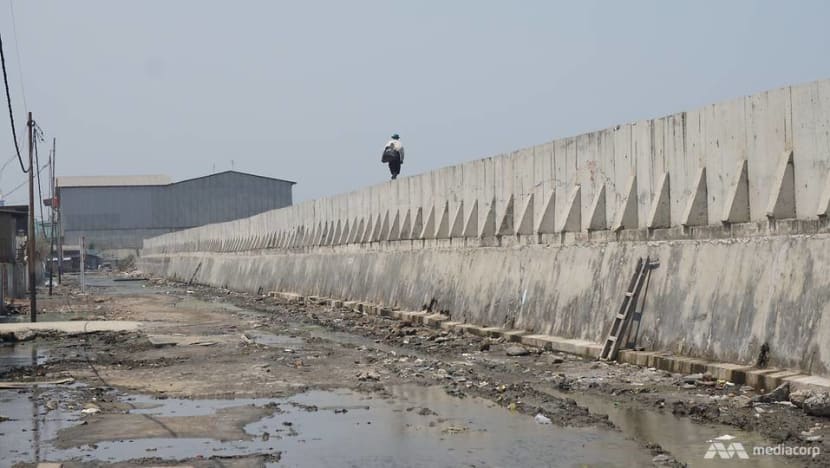 TIME FOR ACTION
Only by reducing greenhouse gas emissions as early as possible can the planet divert from some of the most alarming possible outcomes in the future.
Countries in Southeast Asia have varying commitments to do their part, but implementation of those plans have generally been slow and insufficient so far, based on analysis by Climate Action Tracker.
Climate scientists say this IPCC report will provide a blueprint for governments, to not only understand the problem in more detail but to negotiate greater cooperation and action. 
"I hope the latest findings and evidence in the report will be taken seriously by the region. We provide the politicians with the evidence they need to make decisions," said Ngo Duc Thanh, associate professor at the University of Science & Technology of Hanoi and an IPCC lead author.
"People in Southeast Asia should care about this report, because the report contains the latest findings and key messages that are important, in my opinion, to the life and development of mankind globally," he said.
Upcoming global talks at COP26 in Glasgow are expected to sharpen the focus on national climate ambitions, issues of climate justice and the distribution and sharing of financial resources.
It is imperative that more progress is made, Chow said, noting that fleet-footed businesses and financial institutions around the region are already making a difference in pushing for emissions reductions.
"The problem is this window of opportunity is shrinking rapidly. For every year of inaction and non-reduction of greenhouse gas emissions, the slope will get steeper and steeper until there comes a cliff and we will have to deal with that reckoning when it comes," he said.
"The technologies are available. The political will and policies that can enable net zero at a large enough scale, widespread across high emitting countries, is still not there yet. The spirit is willing but the flesh is weak."
Still, the latest raft of warnings from the IPCC could be more evidence that a tipping point on fast-tracked climate action, including in Southeast Asia is close.
"Some governments can be agnostic about climate change. This is the dilemma we face around the world right now. People say, maybe it's not happening in my backyard, I don't care," said Edvin Aldrian, a professor of Meteorology and Climatology at BPPT Indonesia and vice-chair of IPCC Working Group I. 
"Our region is one of the most densely populated parts of the world. Later on, people will realise that we cannot work alone to make things happen faster. I believe we have the power. I believe in science."
Winston Chow, a contributor to the IPCC report, on what more governments, businesses and people can do to avoid the worst that will inevitably come.