Don't feel hungry when it's hot? Some animals in Australia are starving as climate change drives up temperatures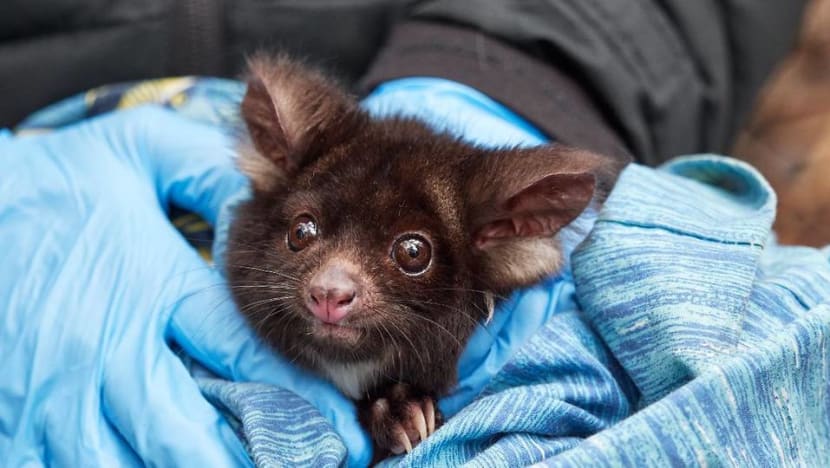 BANGKOK: Animals are suffering and starving despite having ample amounts of food as climate change drives up temperatures and exacerbates heatwave events, according to new research. 
A study focused on marsupials by researchers at the Australian National University found that wild animals eat less when they are hot, which can be fatal in certain sensitive and vulnerable species. 

Digesting and metabolising food creates energy and raises body temperature, so small increases in temperature can trigger some animals with sensitive diets to lose their appetites, just like it can in humans. 

"If it's really hot outside, we don't feel like eating a big meal. Animals feel the same way," lead author Dr Kara Youngentob told CNA.

"The scary part is heat alone - and heat we're already seeing with climate change is making hotter nights - is enough to put these animals off their food," she said.

The research, published last month in Trends in Ecology & Evolution, looked closely at nocturnal Australian marsupials, including greater gliders, whose populations have been shrinking, even in environments unexposed to normal threats like bushfires and logging.

Despite these animals being active during the cooler hours at night, and primarily sheltering during the heat of the day, they were still highly exposed to temperatures that their bodies struggle to adapt to.

"Some animals have more leeway and capacity to deal with temperature changes. Other animals will already be at the limit of what they can deal with," Dr Youngentob said.

"Greater gliders have a single point threshold of 20 degrees Celsius. Nighttime temperatures are exceeding thresholds and impacting their ability to eat enough food to get enough nutrition to stay alive.

"It shocked us because we didn't expect to see a climate change problem in animals that didn't experience the extremes of daytime temperatures. It wasn't on our radar and realising that even they are vulnerable to climate change was really a wake-up call," she added.

Marsupials rely on eating eucalyptus leaves, which are very low in nutrition and provide minimal energy, meaning the animals are unable to build up fat stores. They also get all their water from the leaves that they eat. 

"Fasting more than one night could be fatal and even reducing their food night after night, if there was a heatwave, could cause them to not meet their minimum nitrogen balance or they could dehydrate from not having enough water."

Dr Youngentob said this type of research looking at climate change heat impacts on wild animals has been widely overlooked by the scientific research community, despite heat impacts being well understood in agriculture. 

She said the findings could be relevant to a whole range of different animals and birds in different parts of the world, including Asia.

Those at risk, she explained, are mainly small plant-eating animals with low energy stores, narrow diets and restricted times of the day for feeding.

While the more extreme impacts include mass die-offs during heat waves or individual mortalities, longer term effects include lower survival rates for offspring, missed reproductive cycles with reduced offspring numbers and, over time, greater population susceptibility to other threats.

"When I first saw this happening, I was sad about it because I didn't see a solution, and still the solutions are tenuous. It's overwhelming. I was thinking these animals were gone," she said.

But there are possible solutions, she said, including trying to maximise coolness in forests, avoiding monocultures and conserving and restoring landscapes with the best quality of food for these animals.