SINGAPORE: You're meeting a friend at an out-of-the-way shopping mall you're unfamiliar with. 
Stumped for directions? Not if you have a map app like Google Search to navigate your way.
"Papa, how do you say grasshopper in Mandarin?" 
Once, you might reach for the English-to-Chinese dictionary collecting dust in the nook of your bookshelf to satisfy your child's curiosity. Today, the answer is just a few taps away on your palm-sized computer – also known as your smartphone.
These are but a couple of everyday scenarios we face – and overcome – with the digital "brain" we have sitting in our palms or back pocket.
Yet, it's also this convenience at our fingertips that had one prominent American artificial intelligence (AI) expert Vivienne Ming sounding the alarm over its detrimental effects.
A recent Financial Times story cited her as predicting that "within a generation, we might see widespread early onset dementia" because the apps that we are using to do the abovementioned tasks are "depriving our brains of the exercise they've become used to over millions of years".
Ms Ming said then: "I used Google Maps to get here from my hotel. I use it to get everywhere, and I do it knowing that it's making me better in the short term but worse in the long."
DIRE DIAGNOSIS?
Commenting on this quite dire projection of our future, Dr Chris Tsoi, a consultant at the National University Hospital's (NUH) Department of Psychological Medicine, said: "It's true… it's (a) logical (conclusion)."
Dr Tsoi, who is also director of an outreach service providing psychiatric assessment and treatment for the elderly with mental health conditions, told Channel NewsAsia in a recent interview that letting a computer do the thinking for us in areas like navigation and searching for information will definitely have an effect on our mental capacity.
Citing the London cabbie study a few years back that found the parts of the brain linked with memory grew larger after the taxi drivers started memorising the different routes to navigate the city, he said the findings show the more you use a particular skill, the stronger it becomes.
"I've seen many of my cases where after a person retires, they develop dementia. Their brains start to degenerate," the doctor said.
He was keen to add that these are his observations and that there are no conclusive medical studies backing this up because these digital services have not been available long enough to do so.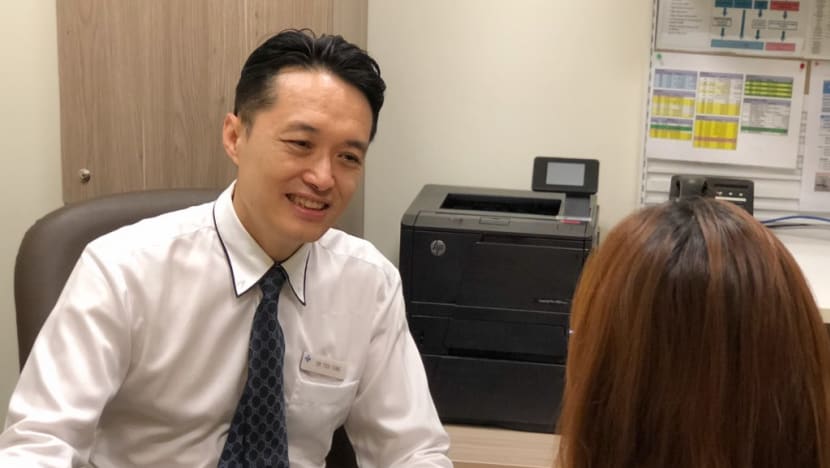 Dr Tsoi also pointed to how such digital tools and platforms are developed - partly or primarily to hook people to the online services - have negative repercussions.
"They abuse the humans' addictive characteristic when they designed these apps … so no surprise that these will monopolise the development of the brain," Dr Tsoi pointed out.
"If they don't care about how they develop their apps, certainly there will be more dementia.
"If the primary focus of these companies is to hook people to their apps, and the eye contact time as the value (they measure against), then of course people's health won't be looked after," he said.
YOUTHS AT RISK
It is also from such observations that got Dr Tsoi worried about another demographic of society: The young.
"If the young have such convenient lives, and every part of their lives is so easy with the use of apps, then the most developed part of their brain is in (controlling) how they use their fingertips," he said.
The doctor also qualified his comments by saying that there are positives to today's technological innovations.
Dr Evelyn Law, who has been working with children and their developmental and behavioural issues since 2003, also gave her take on how digital tools and social media are impacting younger minds.
In an email interview, Dr Law said our brains are still developing during childhood and adolescence. Things like learning to have more self-control and longer attention spans, as well as problem solve in unexpected situations and complete more complex tasks mentally take place during this period.
However, too much digital media use, especially watching fast-paced shows, during this period is associated with problems in the areas of these cognitive skills, said the consultant in the developmental and behavioural paediatrics unit at NUH.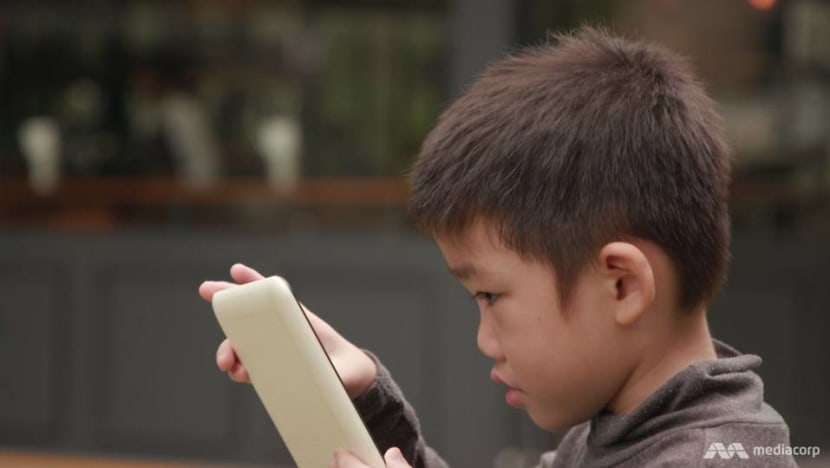 Dr Law, citing a 2010 study by Dr Suzy Tomopoulos, said the length of time younger children use such digital media is associated with worse cognitive and language development. 
She also highlighted how recent research has shown that the interactive nature of new media, such as social media, has a negative impact on the socio-emotional wellbeing of children.
The doctor said children may suffer from anxiety and depression due to "technology-based negative social comparison, avoidance of social interaction because of substituted digital media use, worries about being inadequately connected and mood issues resulting from cyberbullying", citing a 2017 study led by Dr Elizabeth Hoge.
ADULTS, BE BETTER ROLE MODELS
The young of today, dubbed digital natives as they never knew life without electronic devices, should also not be passive recipients of information. For instance, children might do a Google search to look for information but they should also engage in critical thinking for said information, Dr Law said.
"A good analogy is mastering a musical instrument," she added. "The actual practice on a real instrument is needed, even when a child gets to watch his/her teacher play."
That said, the doctor was keen to point out that digital media use is "unavoidable", especially as more technology is integrated into education.
"Setting limits on the duration of use will not be appropriate," she said.
Rather, the importance lies in how our children use such digital media. A 2015 study led by Dr Katerina Lup showed that teenagers who used Instagram to follow strangers and engage in social comparisons had higher depression symptoms, whereas those who followed close friends and engaged in fewer social comparisons had fewer symptoms.
She said beyond the number of hours spent on social media, the content choice and reason for consuming the content are "paramount".
"When it comes to media, parents must walk the walk and model good behaviours for their children," Dr Law said.
"If all the adults in the home do not consume media in a healthy manner, how can we expect the children in this home to consume media differently?"