Your future road trip from Sydney: Exploring 6 famous wine regions in New South Wales
Here's where to go and what to enjoy when the borders open. Meanwhile, you can always hunt down a bottle (or five) at shops here in Singapore. Check out our video for tips on fun wine pairings with local hawker food.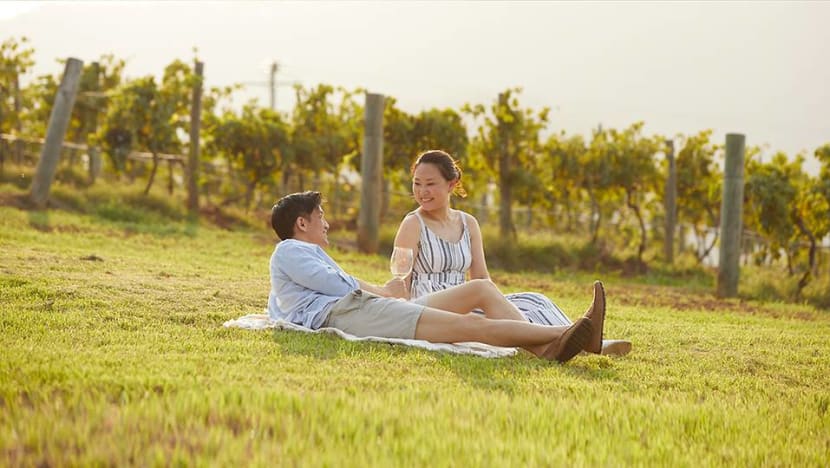 Australia's long been known for its wines, with its more temperate and cooler regions home to some of the best ones worth seeking out. And many of these internationally acclaimed wine regions are actually just a short drive away from Sydney.
For the uninitiated, the rolling hills and fertile soil of New South Wales offer some of the best conditions for wine production. And the truth is, it's so good that visitors are absolutely spoilt for choice when it comes to deciding where to go.
Of course, with the travel restrictions in place, the caveat here is finding out when to go. But if you want to whet your appetite for a future overseas trip, here's a lowdown on the six best wine regions in New South Wales to bookmark for some wining, dining and sightseeing.
In the meantime, there's always the next best thing – enjoying a glass or two from these areas right in the comfort and safety of Singapore. You can even have these with some of your favourite local food – just check out our video!
Who says you can't enjoy a glass of wine with your favourite bak chor mee, oyster omelette and mutton biryani? CNA Lifestyle had a crash course on unusual food-wine pairing with sommelier Shamini Krishnan, who also introduces us to the famous wine regions of Australia's New South Wales. In partnership with Destination NSW.
HUNTER VALLEY
You could say it's the birthplace of Australian wine – the world-famous Hunter Valley is one of country's oldest wine producing regions with vines first planted in the area as early as the 1820s.
An easy two-hour drive from Sydney brings you to a haven for wine lovers and foodies alike, with award-winning establishments alongside new restaurants, picturesque rolling hills (courtesy of the dramatic Brokenback Range, which is part of the Great Dividing Range) and row after row of grapevines.
Boasting more than 150 vineyards (including Tyrrell's, Tulloch and Drayton's), Hunter Valley is lauded for its unoaked Semillon. In fact, the long tradition of 180 years of winemaking in Australia started with Semillon in the Hunter Valley.
The brilliance of this low-alcohol wine is that it tastes as bright, fresh and citrussy as a Sauvignon when young, and develops a richness similar to a great white Bordeaux as it ages. But this doesn't mean the other varieties aren't worth a second nose. Shiraz and Chardonnay in Hunter Valley may be younger, but they are praised for their outstanding quality nonetheless.
A year-round destination, this spot really goes into overdrive during the Hunter Valley Wine and Food Festival in May and June each year, when the best of the best put on a show.
That's because the region also boasts more than 60 eateries, including Muse Restaurant, Bistro Molines, Margan Restaurant and Muse Kitchen.
While there, you can shop for fresh produce including olives, olive oil, honey, handmade chocolates and cheese. When you're not golfing, hot air ballooning, biking, bushwalking or horseback riding, that is.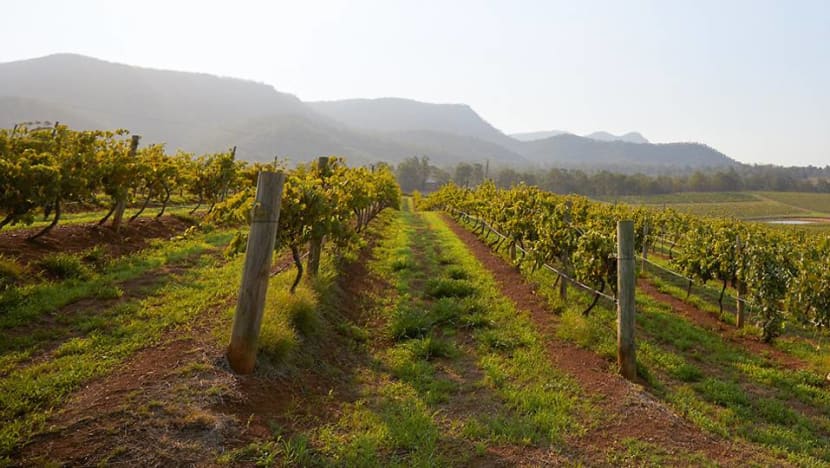 Going back to wines: Not to be missed cellar doors are Brokenwood and Audrey Wilkinson Vineyard. The former was established in 1970, listed as a five-star winery and is home to the famous Graveyard Vineyard Shiraz, the highly acclaimed ILR Reserve Semillon and the popular Cricket Pitch Range.
The latter is a family-run vineyard which produces award-winning Semillon and boasts a collection of original wine-making equipment in the museum. It also offers overnight stays in its self-contained cottage.
THE SHOALHAVEN COAST
Located along Australia's Oyster Coast, a two and a half hour drive south from Sydney via the spectacular Grand Pacific Drive and Sea Cliff Bridge, Shoalhaven is known for its plethora of natural attractions (including Morton National Park, Jervis Bay National Park, the Kangaroo Valley, the Budawangs and the Ettrema Wilderness), white sandy beaches, and, of course, fresh-from-the-sea indigenous Sydney rock oysters.
This is the place where you can step off the beach and into a cellar door within minutes to enjoy a crisp glass while indulging in spectacular ocean views.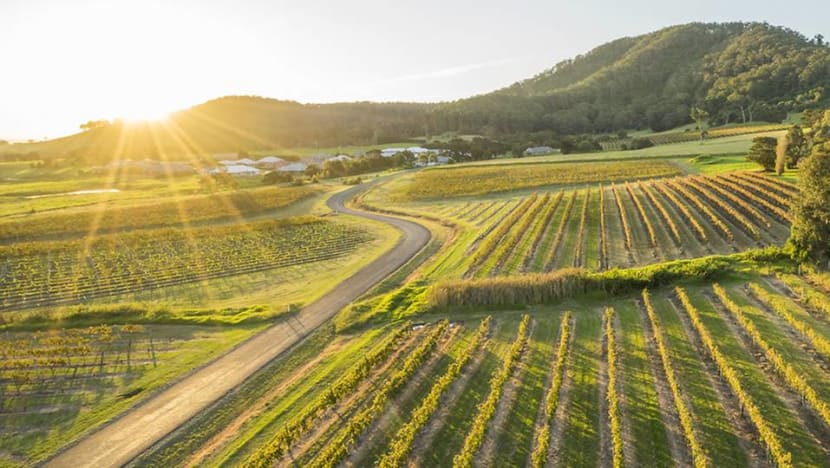 There is a clutch of 18 vineyards with cellar doors, all producing a great diversity of classic, high quality and extremely seafood-friendly Chardonnay, Verdelho, Semillon, Shiraz and Cabernet Sauvignon along with the new varieties, such as Arneis, Tannat, Tempranillo, Sangiovese, and Viognier.
However, the regional hero here is the Chambourcin, a French red wine hybrid variety with vibrant red colour and fresh plummy aromas that the winemakers on the Shoalhaven Coast pride themselves on.
Not to miss cellar doors include Coolangatta Estate, Cupitt's Wines, Two Figs, Mountain Ridge Wines, Bawley Vale Estate and Cambewarra Estate. 
The historic Coolangatta Estate winery in the foothills of Mount Coolangatta was built in 1822 by convict labour and is the site of first European settlement in the Shoalhaven region; while Cupitt's Winery – a family-run 38-hectare working farm – offers a tour of the estate which includes the fromagerie, cellar door, boutique brewery and kitchen gardens.
With the region's oyster growers promising to ensure the estuaries are among the most environmentally sustainable in the world, you cannot leave Shoalhaven without first tasting some freshly shucked Sydney rock oysters at Greenwell Point which is home to rustic oyster sheds including Jim Wilds and Shoalhaven Oyster Service.
CANBERRA DISTRICT
The Canberra District is nestled among vineyards spanning both the Australian Capital Territory and New South Wales. Just a three-hour drive from Sydney, the area offers a winter-white view of the Snowy Mountains.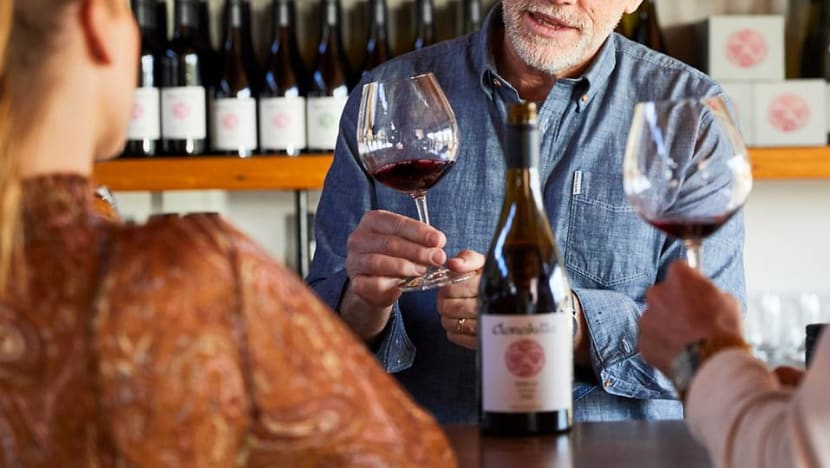 The region produces some of Australia's most loved cool climate Shiraz, Viognier, Pinot Noir, Riesling and Chardonnay, courtesy of 180 vineyards and about 600 hectares of vines, located in the sub-region of Lake George, Collector and in the Queanbeyan region near Bungendore. It's been dubbed Australia's fastest growing viticulture hub 
The town of Murrumbateman in the Yass Valley is the region's wine capital, and home to iconic wineries Clonakilla and Helm Wines which are the two must-visit cellar doors. There are also new, fun and experimental vineyards to check out such as Lark Hill Winery.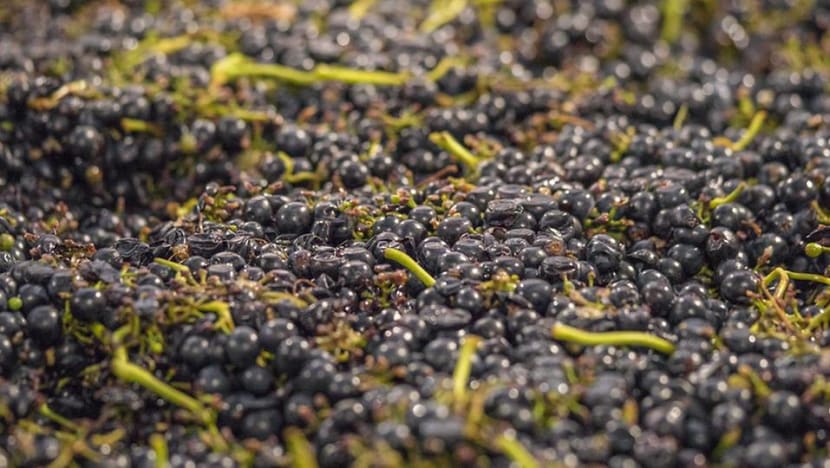 And like any card-carrying classic wine region worth its salt, there is a range of local produce grown here as well, including pears, apples, berries, hazelnuts, olives, mushrooms and prized Perigord truffles. 
SOUTHERN HIGHLANDS
The rolling green belt of the Southern Highlands is a region 110km south-west of Sydney (or a 90-minute drive) which sits between 500m and 900m above sea level.
Known for its fresh air, fertile soils, silky cool-climate vineyards and an ever-growing range of produce, this region may be one of the youngest (the first vines were grown in the 1980s). It now has exploded into more than 60 wineries, a multitude of acclaimed restaurants, artisan farms and classic country pubs.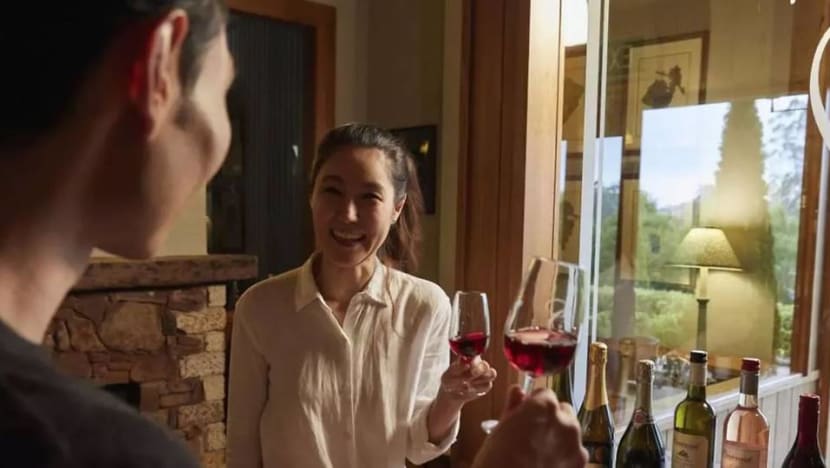 Lovers of Pinot Noir and Pinot Gris will be extremely happy with this region's flagship wine varieties, while still being spoilt for choice with a plethora of wineries cultivating award-winning wines specific to cool climate: Chardonnay, Merlot, Riesling, Sauvignon Blanc, sparkling wine and Shiraz.
The Southern Highlands is also brimming with local specialties such as Angus beef, Toulouse geese, Wessex saddleback pigs, yabbies, cheeses, olives, olive oil, truffles, berries, cherries and pome fruits.
Fast gaining the reputation of the quintessential artisan producer, this region is also becoming known for its organic milk, traditional cakes and sourdough breads, sausages, smoked meats and sheep's milk cheeses.
ORANGE
Orange you glad you drove three and a half hours west of Sydney to this charming country town that screams stunning heritage architecture, beautiful gardens, bustling markets and more than 80 vineyards, all set in the shadow of an ancient volcano?
This dormant volcano – Mount Canobolas – has provided Orange with soil rich in minerals which, combined with the region's high altitude, gives wine lovers the gift of delectable cool climate wines like refreshing Chardonnays, Sauvignon Blancs and Rieslings, alongside spicy, lighter-bodied red wines like Shiraz, Merlot and Cabernet Sauvignon.
It's also one of the best food destinations in New South Wales, with fine-dining, farm-to-table and artisanal restaurateurs all getting national spotlight, including Lolli Redini.
Case in point is the extremely popular FOOD Week in March and April, which celebrates local producers and wine makers; the month-long Orange Wine festival and the Orange Winter Fire Festival, both of which takes place in October.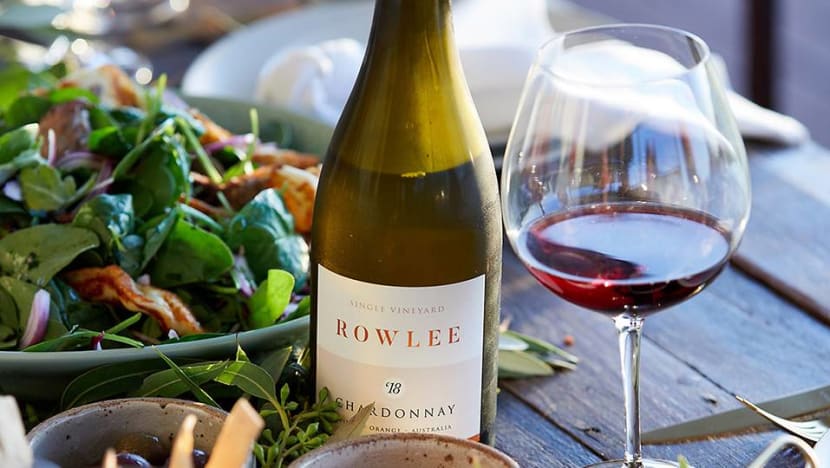 A must-try will have to be Rowlee Wines, where the wines are made exclusively from their single vineyard located in the foothills of Mount Canobolas. Still looking for more? The surrounding villages and towns of Millthorpe, Blaney, Molong and Canowindra all offer the ultimate food and wine experience, wrapped up in old-school country charm.
MUDGEE
You can't ask for a more quintessential Australian country town than Mudgee. A four-hour drive northwest of Sydney (or a swift one-hour flight) will take you over the craggy sandstone cliffs, magnificent Hawkesbury River and bushland of the Blue Mountains before hitting the orchards, olive groves and manicured gardens of Mudgee.
Winemaking in the Mudgee region dates back to the 1850s. Boasting more than 110 wine grape growers and 32 cellar doors, you'll find the region's signature full flavoured reds including Shiraz and Cabernet Sauvignon along with rich buttery hero wine Chardonnay.
But really, the region's high altitude (450m to 1,100m), continental climate and well-drained soil make it an excellent region for growing an extensive range of the new Australian masters: Sangiovese, Barbera, Nebbiolo and Zinfandel.
Visit some of Mudgee's hero wineries including Lowe Wines, Robert Stein Winery, Huntington Estate, Logan and Robert Oatley Vineyards, or spend the day strolling down the photogenic town's tree-lined streetscapes, exploring well-preserved heritage buildings, boutique shops and a memorial clock tower and Post Office circa 1857.
There's also fresh local produce of saltbush lamb, Wagyu beef, Muscovy ducks, honey, hazelnuts, olive oil, stone fruit, berries and saffron to be had, thanks to the lush valley of the Cudgegong River.
There is also a chance to discover the World Heritage-listed Wollemi National Park, which is home to the Wollemi Pine nicknamed the dinosaur tree because of its prehistoric lineage. Witness the spectacular landscapes of the National Park, part of the Greater Blue Mountains World Heritage area, with scenic canyons, towering cliffs, wild rivers and serene forests. It's the perfect setting for scenic walks, swimming, canoeing and camping.
For more information on the wine regions in New South Wales, go to Sydney.com. You can also visit UOB Travel for more inspiration for future plans. Do check the respective destinations for their COVID-19 policies.
In partnership with Destination NSW and UOB Travel.