COP27 agreement on emissions a step backward from Glasgow progress, say analysts
The text of the final agreement downplayed emission targets, while providing loopholes for fossil fuel-producing countries and industries to exploit, observers added.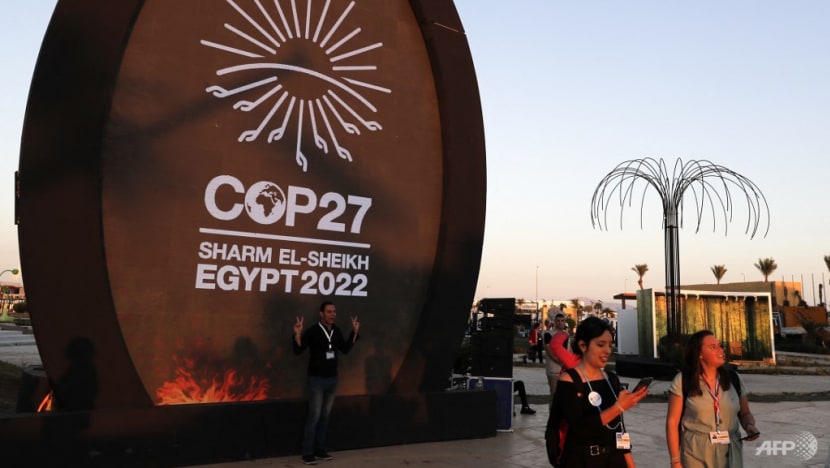 SINGAPORE: The outcome of the recent United Nations (UN) climate change conference COP27 in Egypt was actually a step backwards in efforts to cut global emissions in the fight against climate change, said observers.
The finalised agreement among all countries at the summit took emission goals backwards, unlike the progress made in the previous conference in Glasgow, Scotland last year.
"Not only was no significant progress made, but I would argue that we actually went backwards from the position in Glasgow," Professor Mark Howden, director of the Institute for Climate, Energy & Disaster Solutions at Australian National University, told CNA's Asia First.
Despite the creation of a new fund to help poor countries bearing the brunt of climate disasters, there remains a lack of details on who will contribute to it and how much, with the decision tasked to a "transitional committee" that will make recommendations to be adopted at the next summit.
A STEP BACKWARDS
Observers noted that the text of the final agreement downplayed emission targets, beyond what was established during the previous conference in Glasgow last year.
In Glasgow, the text included a "phase out of coal", but in Egypt, that was weakened to a "phase down of unabated coal", said Prof Howden, which refers to coal "which doesn't have offsets associated with global carbon capture and storage".
"Similarly, in terms of fossil fuel subsidies, the statement about 'phasing out of fossil fuel subsidies' was changed to 'phasing out of efficient fossil fuel subsidies', without any assessment of what does constitute efficient or inefficient subsidies," he noted.
He added that these are huge loopholes for fossil fuel-producing countries and industries to exploit.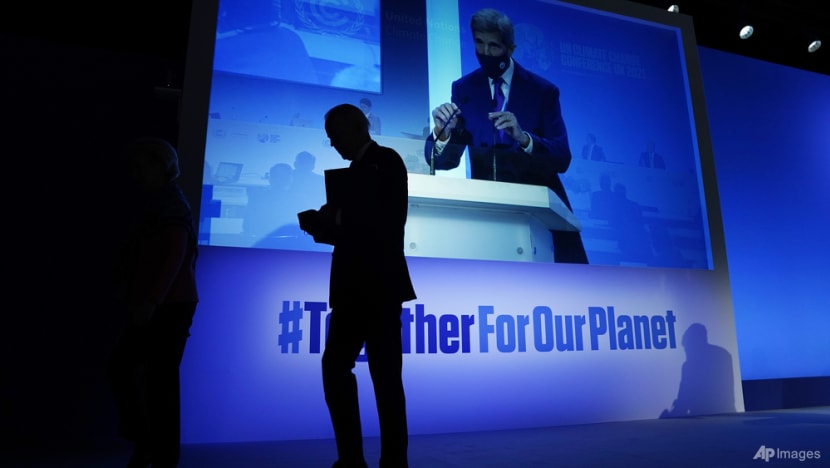 Professor Brendan Mackey, director of Griffith Climate Action Beacon at Griffiths University, told CNA's Asia Now that the text had "very weak language".
"Actually, there's no such thing as abated coal power. It's all unabated. And many economists would argue there's no such thing as efficient fossil fuel subsidies," he said. "So what does that text actually say?"
A NEW FUND
During the conference, negotiators from nearly 200 countries agreed to set up a "loss and damage" fund, to help poor countries suffering the most from the effects of climate change.
Loss and damage refers to the adverse and destructive impacts of climate change that cannot be avoided, explained Prof Mackey.
"There's been a lot of resistance on the part of developed countries to accept this notion of 'loss and damage', and to establish a funding mechanism for it," he said.
Prof Howden called the agreement to set up the "loss and damage" fund a big achievement and a major win for developing countries who are "rightly concerned about climate change".
"At the moment, it's a good statement of intent, but we need to see a lot more and I think that will take quite a while to negotiate," he said, noting that there are no basic details about the principles of the fund, such as the allocation of contributions.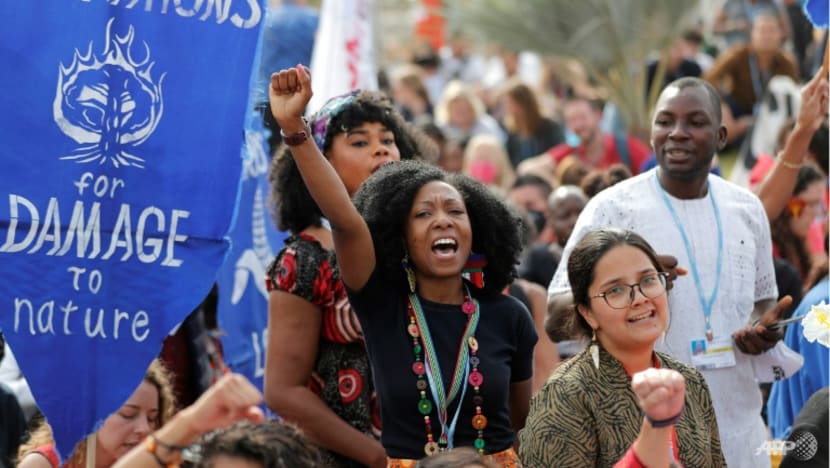 Prof Howden said this year's conference saw developing countries have a stronger voice, but was partly marred as marginalised groups faced restrictions in attending the event.
"One of the particularly disappointing things was that prices to get to the Conference of Parties and the accommodation costs … were exorbitant, and that restricted the attendance of a lot of people from Africa. And it was supposed to be Africa's COP," he said.
The costs also prevented non-governmental organisations and youth activists from being present in Egypt, which was "not great" as they are important voices that need to be heard, said Prof Howden.
He hopes for speedier progress by countries in terms of implementing the global agreements, and greater action on emission reduction, adaptation and financing.
"I think action speaks louder than words in most circumstances, and particularly in this one," said Prof Howden.
EVERY COUNTRY MATTERS
The warming of ties between the United States and China would be very important for the world's fight against climate change, Prof Howden said.
US President Joe Biden and Chinese President Xi Jinping met in Bali, Indonesia last week, ahead of the G20 summit.
Ties between both superpowers have been strained but the dialogue between the leaders, which was described as productive and touched on several topics, signaled a possible improvement of relations moving forward.
"Being the two biggest emitters, what matters in China (and) what happens in the USA, in terms of greenhouse gas emissions, really does count," said Prof Howden.
Prof Mackey highlighted the importance for the world's biggest emitters to step up and take action, but also acknowledged the challenges in the negotiation process at the UN's annual climate change conference. 
As decisions are made by consensus, every single country in attendance has to agree to every decision made, he explained.
"And this is why the negotiations are so difficult, and why they often appear to teeter at the edge of collapse towards the end, because it only takes one country to hold out to block the document," he said.