Daily round-up, Jul 29: What it's like to have monkeypox; safety in the spotlight in Hong Kong after Mirror concert accident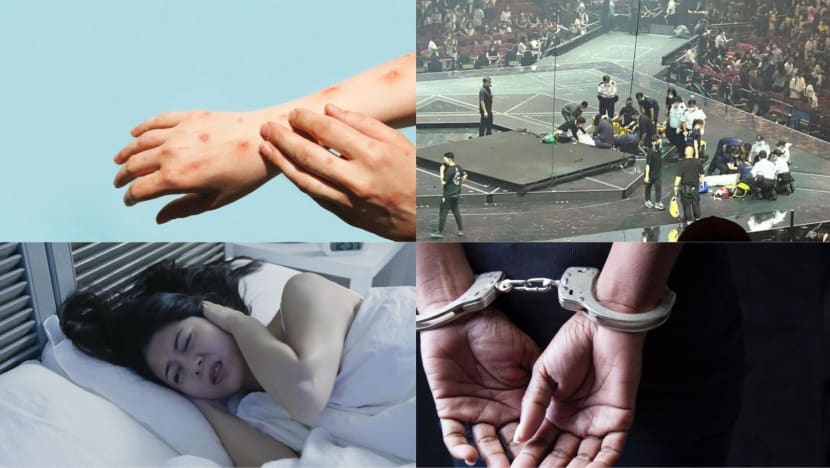 Let's get you caught up on the day's top stories.
"It is very confusing because at first (the doctors) told me that the lesions would be gone within a week and to just wait for the lesions to crust over and fall off ... but then they came back. As of day 31 of my infection, I'm still getting new lesions. It feels never-ending," a monkeypox patient tells CNA.
A 38-year-old man will be charged in court on Saturday (Jul 30) for allegedly conspiring with a lorry driver to help Singaporean Pi Jiapeng and his Thai wife Siriwipa Pansuk leave Singapore.
The couple fled the country by hiding in the container compartment of a lorry, after failing to deliver millions of dollars in luxury goods to their victims.
A series of stage incidents involving Hong Kong's hugely popular boy band Mirror has prompted authorities to order an official inquiry. Performers in the 12-member Cantopop band had suffered falls, injuries and near-misses since the start of a series of scheduled concerts.

This was before things came to a head on Thursday night, when a giant screen fell on dancers mid-concert, injuring two of them. The shows have been called off till the structures are proven safe.
Indonesian maid Ngaisah slapped and hit the head of a 101-year-old woman with a cup while feeding her.
The victim suffered from dementia and could not recognise her family members or communicate.

The victim's family had installed a closed-circuit television camera to monitor them at home.
Noise is regarded as the "new secondhand smoke", according to a study published in The Journal of the Acoustical Society of America. 

"While neighbour noise has traditionally been viewed as more of a nuisance than a public health issue, growing evidence of the health costs associated with disrupted sleep should prompt serious discussion among policymakers and urban planners," an expert tells CNA Lifestyle.