Europe's energy woes ease, but could face competition for gas supplies as China reopens
Critics warned that the superpower sprint for liquified natural gas could squeeze out poorer Asian buyers and spark deepening energy crises in emerging economies.
BRUGES: Europe's energy woes appear to be easing, with energy inflation falling across the continent and gas prices pulling back from the record peaks of August last year. 
This comes after a year of highly volatile gas and electricity prices triggered by Russia's invasion of Ukraine.
But Europe could soon face more competition for gas supplies in the months ahead, with China easing its strict COVID-19 rules and reopening its economy. 
COMPETITION FOR GAS SUPPLIES HEATS UP
Critics warn the superpower sprint for liquified natural gas (LNG) could squeeze out poorer Asian buyers and spark deepening energy crises in emerging economies.
European Union countries are already busy building more LNG terminals, so they can keep ramping up imports in future.
These terminals are seen as the gateway to greater energy security in Europe, because LNG shipments that they receive are helping replace Russian pipeline gas deliveries. 
However, Europe may soon have a big competitor in the race for these sought-after gas supplies.
"China used to be the biggest importer of LNG in 2021 before its zero-COVID policy forced them to really lock down the country, which caused a drop of something like 20 million tonnes. That was very favourable for the Europeans," said energy policy analyst Philipp Lausberg of the European Policy Centre. 
"Having China also coming in now and increasing their consumption will lead to a rise in prices that will probably have a negative effect on the European economy."
The European Commission hopes its energy security efforts will outweigh this looming challenge. 
Aside from its bet on LNG, the EU is ramping up investments in renewables and mandating gas consumption cuts. 
"A year ago, Europe had a massive dependency on Russian fossil fuels built up over decades," said European Commission president Ursula von der Leyen. 
"This made us vulnerable to supply squeezes, price hikes and (Russian President Vladimir) Putin's market manipulation. In less than a year, Europe has overcome this dangerous dependency."
Wholesale gas prices in Europe have since calmed down. 
In January, they dropped back to pre-war levels of roughly US$60 per megawatt hour, down from about US$350 in August last year.
A milder-than-expected winter has also left European gas storage levels healthier than once feared, after countries rushed to fill the hole left by Russian fossil fuels with gas from suppliers that are seen as more friendly, such as the United States, Norway and Egypt.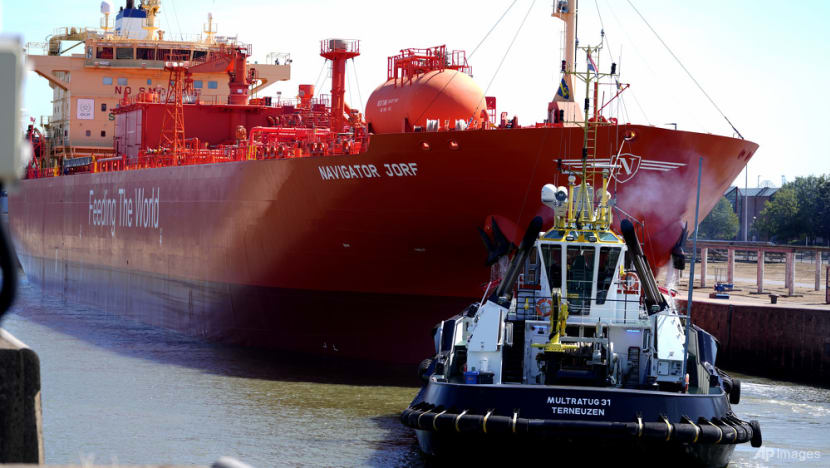 RETHINKING EUROPE'S ENERGY POLICY
Yet, climate campaigners want the world to kick its gas habit for good.
Europe has begun a radical rethink of its energy policy, which could set the stage for another new era of increased energy rivalry that requires more rapid adaptation, said observers.
Last year, gas prices spiked to never-before-seen levels amid the fallout of the war in Ukraine. 
"It's difficult for everyone when the energy prices are very high, but still we are surviving," said restaurateur Ram Magar. "I don't want to complain too much."
Meanwhile, in the Belgian town of Bruges, there are hopes of a bumper year for businesses eagerly awaiting the return of more visitors, especially with China's easing of its coronavirus curbs. 
Before the pandemic, Bruges, one of western Europe's tourist hotspots, welcomed around 150,000 Chinese tourists each year.
"During the pandemic, we actually had Bruges to ourselves for a few years, which was quite unique," said Legends Tours Bruges co-founder Simon Vandekerckhove. 
"But we are happy that we can welcome the tourists back because we have missed them here in Bruges."