Turning carbon dioxide into stone: Inside Iceland's innovative push toward sustainability
The Nordic nation is powered almost completely by green energy, with nearly all heating and electricity produced using renewable sources.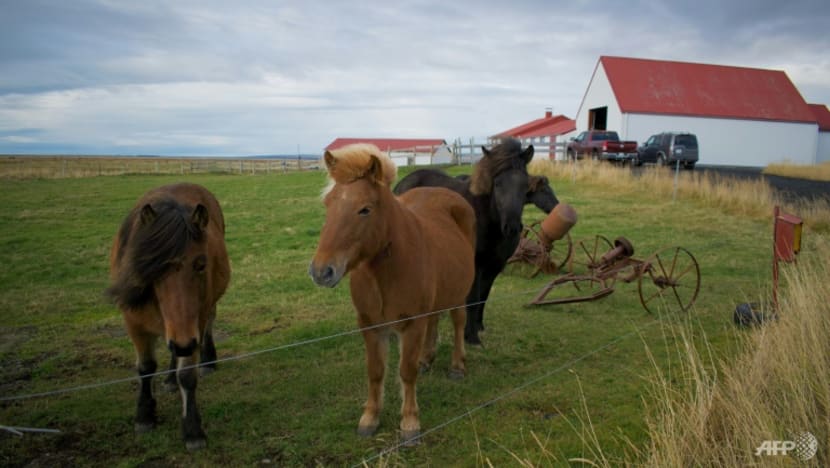 SINGAPORE: Capturing carbon dioxide emissions and turning them into stone, and operating greenhouses powered completely by geothermal energy.
These are some innovations being touted in Iceland as it pursues a sustainability target of achieving carbon neutrality by 2040, said Ms Aslaug Arna Sigurbjornsdottur, the country's Minister of Higher Education, Science and Innovation.
In Singapore for a working visit, Ms Aslaug told CNA's Asia First in an exclusive interview that educating the Icelandic public is a crucial part of the government's plans, having witnessed during the COVID-19 pandemic the value of a knowledge-based economy.
Iceland is powered almost completely by green energy, with nearly all heating and electricity in the country produced using renewable sources. This abundance of clean, renewable energy comes from its access to hydropower and geothermal resources.
"WE HAVE A LOT OF LAND AND GREEN ENERGY"
Iceland is placing a strong emphasis on building up its innovation ecosystem in pursuit of its sustainability goals, said Ms Aslaug.
This involves educating the population and equipping Icelanders with the necessary technological skills, which then allows the country to scale up its green efforts more quickly and on a wider level.
She cited Iceland's greenhouses, which contribute to the country's high levels of local food production, as an example.
The greenhouses run on geothermal energy, with geothermal water used to heat them up and also disinfect the soil between crops.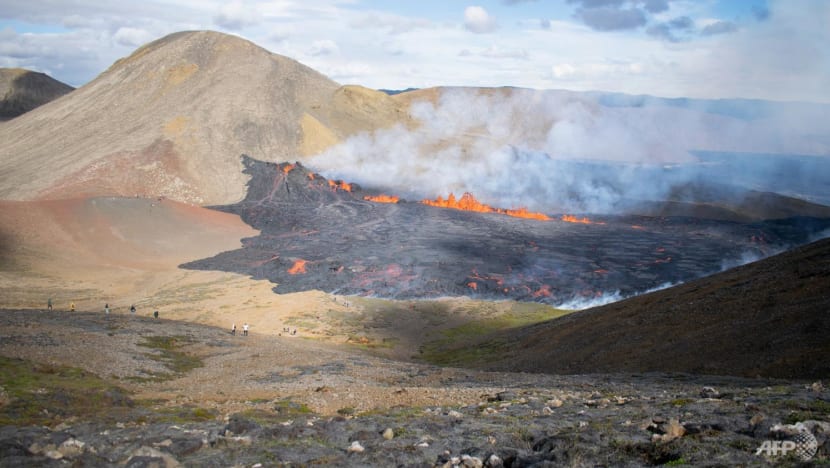 The availability of green energy to power artificial lights has also enabled local farmers to extend their growing season and increase production levels. Local farmers currently provide about 43 per cent of domestic consumption of vegetables.
Another example of sustainable innovation Ms Aslaug cited was Iceland's way of capturing carbon emissions.
"We are taking CO2 (carbon dioxide) from the atmosphere and turning it into stone," said Ms Aslaug. "So we are carbon capturing in Iceland, and we are starting to scale up that innovation in the next few months or years."
Iceland, which began its switch to renewable energy in the 1960s, has one of the most ambitious climate targets of achieving carbon neutrality before 2040, said Ms Aslaug.
"Of course, Iceland is very lucky. We have a lot of land and green energy, nearly 100 per cent," she said. "We see lots of opportunities to do better."
She said the country, despite being located far away from everywhere else, does feel the impact of the climate crisis.
"In Iceland, we are seeing glaciers melting, (just) like you here in Singapore seeing rising sea levels," said Ms Aslaug. 
DIVERSIFYING FOOD SOURCES
Ms Aslaug highlighted the opportunities in the agriculture and food production sector, to make it more sustainable and contribute to the circular economy.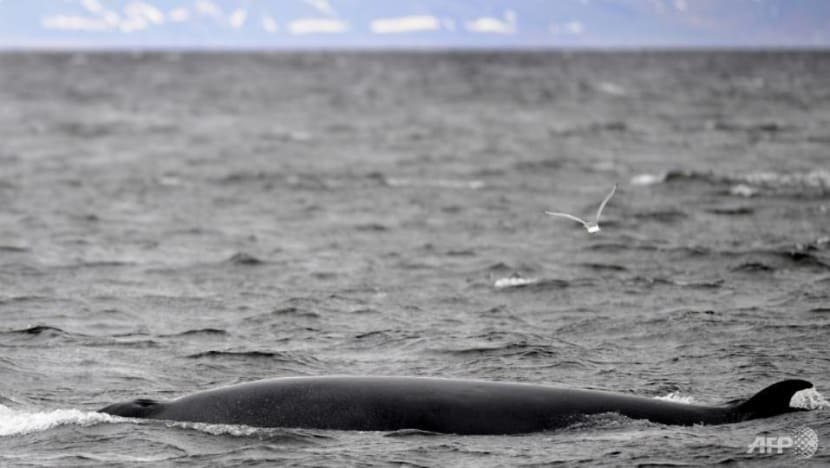 A 2021 analysis by statistics site Our World In Data showed that even if fossil fuel emissions completely disappeared, emissions from the food sector would still take the world beyond 1.5 degrees Celsius of warming.
Iceland has traditionally focused its food production efforts on its land and fish farming, because of its vast expanse of land and surrounding sea, said Ms Aslaug.
But it is now harnessing technology to diversify its food sources and make agriculture more sustainable, such as through the geothermal greenhouses that let farmers grow crops more productively in "this quite cold land", said Ms Aslaug.
"Innovation is getting quite fast in those directions. So we will use as much of it as we can," she said, adding that there are similarities between her country's goals and Singapore's own "30 by 30" target.
The target, part of the Singapore Green Plan 2030, aims to build up Singapore's agrifood industry's capability and capacity to locally produce 30 per cent of the country's demands by the end of this decade.
GOING BEYOND FISHERIES
In pursuing a more sustainable future, one important component is education to lay the foundation for a knowledge-based economy, said Ms Aslaug.
"Iceland has over the years built upon pillars in the economy that are driven by sectors we cannot control, like the fisheries or tourists," she said.
But it has realised the need to strengthen its economy by building up more sectors, given the fast-changing nature of the global economy. 
The solution? To equip Iceland's 370,000 inhabitants with the necessary skills and develop a knowledge-based economy in the country.
"We saw that in COVID, when we lost the tourists and suddenly we put a lot of money into R&D (research and development), that the knowledge-based economy was suddenly bigger than fisheries, which was quite a surprise for an Icelandic nation that has built on fishery for decades," said Ms Aslaug.
She added that there are many exciting opportunities in terms of jobs and working with other countries, in seeking innovative solutions not just in the fight against climate change, but also in other areas such as healthcare.
She hopes that at a global level - such as at the ongoing COP27 summit in Egypt - world leaders can unite in confronting the urgent climate crisis, and develop a united response.
"I want to see a clear strategy on how we can scale up innovation solutions, and use them on a bigger scale for the world."