Insulin cost cap kicks in across US, providing relief for some diabetics
Now, some Americans living with diabetes will no longer need to ration or skip their insulin doses because of costs.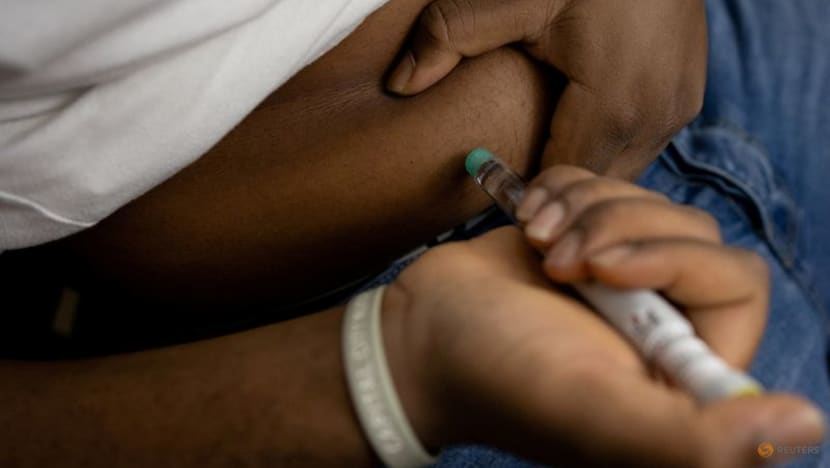 WASHINGTON: Ms Kimberly Cavanaugh, who was diagnosed with Type 1 diabetes at the age of 14, has at times struggled to afford the costly insulin she needs and resorted to rationing her doses just to survive. 
"It was costing me, for a 30-day supply, between US$500 and close to US$900 just to refill one prescription. Now, I take two different types of insulin. So that's going to be close to US$1,500 a month," she said. 
However, the practice of rationing her supply has left her with long-term health issues.
"It should never be a choice between eating dinner or taking your insulin. I think with something like diabetes, there's no grey area. It's black and white," said Ms Cavanaugh, adding that she has not always qualified for health insurance. "You can't live without it and you have to take it."
Now, some Americans living with diabetes will no longer need to ration or skip their insulin doses because of costs. 
CAPPING INSULIN PRICES
A new law which kicked in on Tuesday (Jan 3) will cap prices across the United States. 
About 3.3 million people with diabetes on one of the government's Medicare plans will see the price of their Insulin capped at a maximum cost of US$35 per month.
It is part of the Inflation Reduction Act signed into law by President Joe Biden last August. The Act aims to, among other things, reduce the cost of medication.
This comes as insulin prices in the US have risen every year, for nearly two decades.
For instance, one vial of Humalog insulin now costs around US$330, up from US$21 in 1999.  
A new study has found that price hikes like this have led more than a million Americans to ration their supply.
This means they take just enough insulin to stay alive, but not enough to keep them healthy.
The Centers for Disease Control and Prevention estimates that more than 37 million Americans now live with diabetes. But that number is rising at an alarming rate as the population ages.
ENDING THE WAIT FOR AFFORDABLE DRUGS
Last August, President Biden signed the Inflation Reduction Act into law to help tackle that issue.
It will give Medicare the power to negotiate prices on some prescription drugs that it covers, said Mr Biden. "This means seniors are going to pay less for their prescription drugs."
However, some critics said the measure does not go far enough.
For instance, it will not help millions of diabetics who are either privately insured or without health insurance altogether.
Furthermore, the power to negotiate drug prices only comes into effect from 2026. Some fear that gives drug manufacturers time to go on the offensive, by lobbying industry-friendly Republicans to repeal the law after regaining control of the US House of Representatives.
Yet, some observers think that is unlikely to be the case.
"They're going to have control over one chamber, which means they can do things assuming they can keep all of their votes in line, which cannot be assumed on almost anything," said Dr Casey Burgat, legislative affairs programme director at George Washington University. 
"If they get all of those votes to repeal it, then it still has to go through the Senate, which is not in Republican hands, and then it has a Democratic President ready to stamp his veto on his landmark piece of legislation. It's just not politically likely."
Repealing the Act would also mean taking away the promise of affordable drugs for millions of Americans, a losing strategy for the Republicans heading into the 2024 US presidential race.