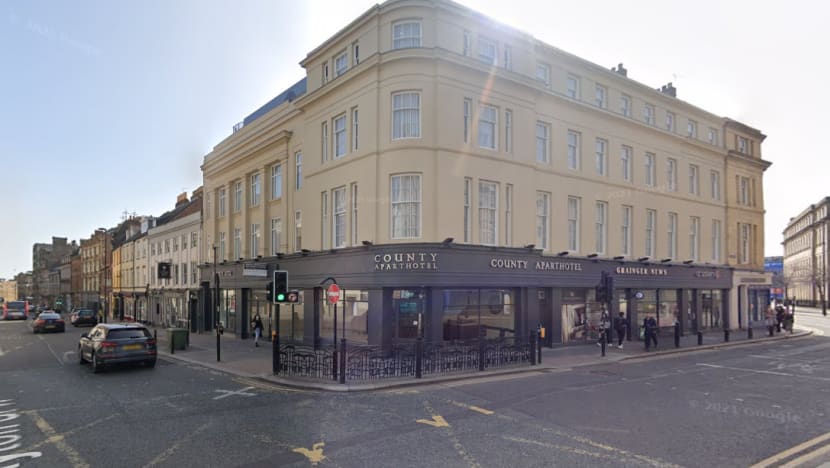 NEWCASTLE, UK: A Singaporean man on trial for murdering his wife told a UK court on Monday (Aug 8) he did not know what medication he took on the night she died.
Fong Soong Hert, referred to as Alan Fong, is on trial for murder at Newcastle Crown Court, in the north-east of England.
His wife Pek Ying Ling, known as Evelyn Pek, was found dead in a hotel room in Newcastle, on Dec 6, 2021.
The 51-year-old denies the charges and took the stand for the first time on Monday, a week into the trial.
Proceedings were postponed a few days earlier - on Thursday and Friday - because a lawyer was unwell.
As he was questioned by defence barrister Steven Reed QC, Mr Fong described his 28-year marriage as "wonderful, peaceful" and "very happy".
On his relationship with his three sons, who have been watching the trial from the public gallery, the defendant called himself a "doting dad".
Before travelling to Newcastle, Mr Fong had been touring Scotland with Ms Pek when he tripped over a pipe in the dark and fell down a 15m embankment.
He was taken to hospital and prescribed a mix of strong painkillers, including codeine and morphine.
In his evidence, the defendant said a doctor told him that he was "very fortunate he didn't suffer fatal or serious injuries".
But he recalled being in severe pain, telling the jury: "l just felt like my whole body is breaking up."
"I felt like a walking corpse", he later added.
The court heard that the couple attended a Newcastle United football game at St James' Park stadium, but Mr Fong said he struggled to walk back to the hotel afterwards.
He confirmed his wife was responsible for giving him his medication, saying: "She looks after me very well."
The jury heard that Ms Pek also suggested her husband take the antidepressants and anti-anxiety tablets he had been prescribed back in Singapore to help calm him down.
During his cross-examination, the prosecution questioned why Mr Fong did not immediately call the emergency services when he realised his wife was dead.
He was also asked why he did not scream for help.
Peter Makepeace QC said: "Your wife might have been savable. So what did you do to try and save her?
"Not a single thing, did you Mr Fong?"
"What you did was sit and turn your phone on and off nine times. We know that you did, the evidence shows it."
To each point, Mr Fong responded and said he could not remember.
The prosecution then added: "All this 'I can't recall' only surfaces after you were released from police custody ... and after you've had time to speak to your own lawyers.
The defence is expected to call on experts on Tuesday before the jury gives its verdict.