More Singapore firms expanding, setting up shop in the US after COVID-19 pandemic
Enterprise Singapore has plans in the pipeline to help bring more Singapore companies to the US.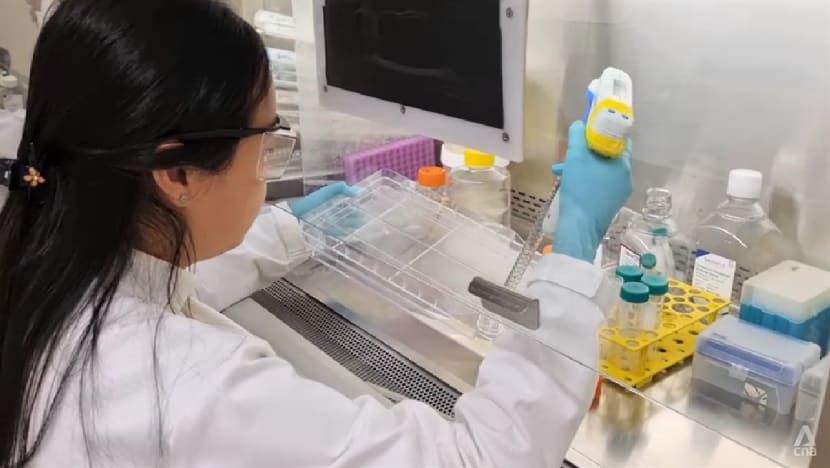 SAN FRANCISCO: More Singapore companies are expanding and setting up shop in the United States, the world's largest economy.
Enterprise Singapore (EnterpriseSG) said that 20 per cent more firms have ventured onto US shores, compared to before the COVID-19 pandemic.
EnterpriseSG has plans to help bring more Singapore companies to the US. 
"We think there is going to be an opportunity for companies looking at areas of conscious consumerism, tech, innovation and sustainability, especially in the renewable energy space," said EnterpriseSG executive director for Americas and Europe Clarence Hoe.
"This is because the US is seeing growth in these segments. We also see the government here investing in some of these segments."
HELPING FIRMS FIND SPACE IN US MARKET
He added that EnterpriseSG hopes to share more of such opportunities with companies, through missions, webinars and seminars. 
Among the companies looking to expand and find its space within the US market is food tech firm ImpacFat. 
The company cultivates the fat cells of fish to produce alternative meats that are more nutritious and tasty. 
Ms Mandy Hon, managing director of the homegrown firm, said: "Singapore is the first and only country that actually has a regulation framework for the cultured meat space, but we all believe that the United States is actually the next market that will have the regulation approved. So we are all preparing for that."
In Singapore, people are still more conservative in their dietary preferences, she added. 
"There are a lot more vegans in the United States and there are a lot more people that are looking for alternatives. And also, they're able to accept new things, novel food."
The sheer size of the American market is alluring to firms, said observers. 
TAPPING ON AVAILABLE RESOURCES
Another Singapore-made company dreaming big is fintech firm GreenArc Capital, which helps financial institutions measure and maximise their social and environmental impact.
It is hoping to capitalise on the growing US market, whose fintech scene is valued at around USD$4 trillion, more than a thousand times that of Singapore. 
GreenArc Capital co-founder Rony J Palathinkal said while the firm is headquartered in Singapore and has a fairly large presence, it has been actively exploring the US market since last year. 
"We tested the market last year starting with the state of New Mexico, and we got very positive responses both from the government side and the private sector side," he added. 
"We doubled down on that this year."
GreenArc has also secured investments with Franklin Templeton, one of the largest global asset managers headquartered in Silicon Valley, home to many startups looking to expand not only in the US but globally. 
"We were admitted into the global incubator programme as part of the Singapore cohort, and through that, we've got access to their resources," said Mr Rony. 
"And now, we are looking at how we can leverage that relationship to scale further in the US."