Shopee's new consumer protection initiative lets you shop with peace of mind
Shop Safe with Shopee not only educates consumers on how to stay safe online, but also offers seamless dispute resolution measures.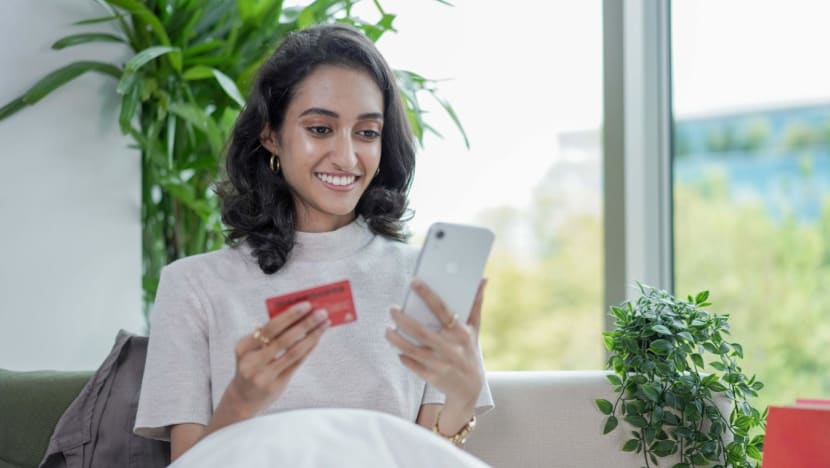 In today's digital age, online shopping has revolutionised the way we procure goods. With a mere click, goods hailing from diverse corners of the globe become accessible, ready to be swiftly delivered to our doorsteps. The shopping experience is made even more enticing by irresistible credit card discounts and mega sale days offered across various e-commerce platforms. 
But what can mar your experience is when the items you receive don't quite match how they've been represented online – or worse yet, the eagerly awaited package fails to arrive altogether. 
 
Last year, the Consumers Association of Singapore (CASE) saw a 14.7 per cent increase in complaints pertaining to e-commerce purchases from the year before. These complaints included missing items, failed deliveries and defective or non-conforming goods.
 
To address these concerns and promote a safer online shopping experience, e-commerce platform Shopee has launched a new consumer protection initiative called Shop Safe with Shopee.
Mr Ian Ho, vice-president of Shopee, said: "With e-commerce becoming an intrinsic part of our everyday lives, safety has become the benchmark for Singaporean shoppers. Shop Safe with Shopee builds on our commitment to cultivate a safe and reliable e-marketplace environment, where shoppers and sellers alike can transact with peace of mind."
To further solidify its pledge to build a secure e-marketplace ecosystem, Shopee signed a memorandum of understanding with CASE to protect consumer rights via a new e-commerce dispute management framework. The partnership also marked the launch of Shop Safe with Shopee.
BRINGING SHOPPERS QUALITY INFORMATION FOR PEACE OF MIND
At the heart of Shop Safe with Shopee lies a steadfast commitment to providing users with a secure and worry-free shopping experience. 
One way it fulfils this is by collaborating closely with its sellers to ensure that product listings on its platform include comprehensive and informative descriptions and markers, enabling users to make informed purchasing decisions. Examples of markers include the Safety Mark label for household appliances and the Nutri-Grade label for pre-packaged beverages sold in Singapore.
In addition, Shopee has bolstered its screening algorithms and established a robust partnership with law enforcement agencies to uphold its prohibited listings policy. Furthermore, shoppers are empowered to report any suspicious products through the Report this Product feature.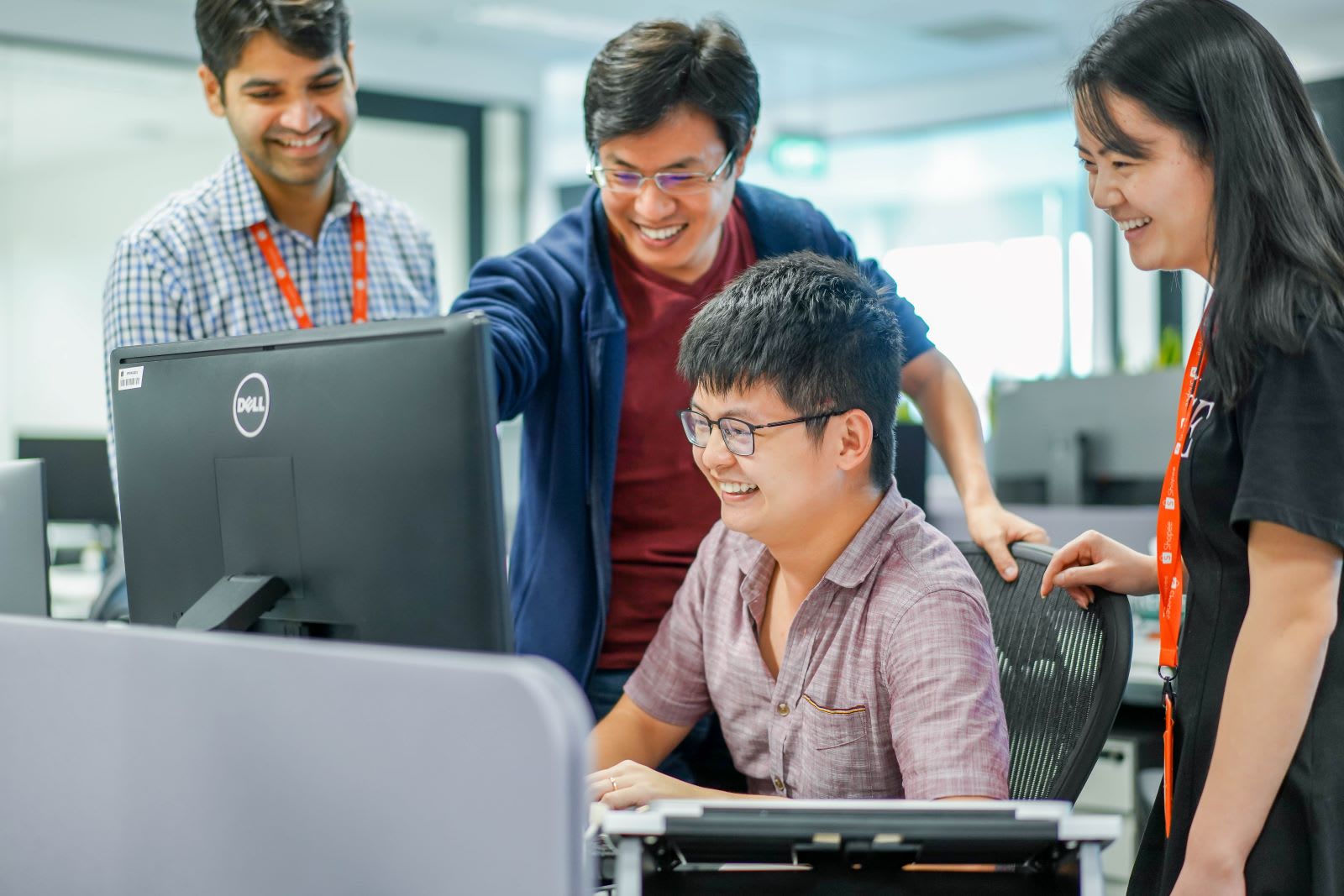 Besides this, consumer protection features such as Shopee Mall and Shopee Guarantee also contribute to creating a more secure e-commerce environment.
Premium retail space Shopee Mall is the official home of authorised retailers and brands that sell their products directly on the platform. These include bestselling names such as Under Armour, Procter & Gamble, Samsung and L'oreal. Shopee Mall sellers are verified, so shoppers can rest assured that they will be receiving authentic products.
Should Shopee ascertain that there is insufficient proof to validate the authenticity of a seller's products, shoppers have the option to return the items and receive a refund amounting to twice the sum they originally paid.
When it comes to payment security, Shopee has several safeguards in place. Shopee Guarantee, for instance, is a security feature that withholds payment to sellers until buyers acknowledge that they have received their items in good condition and are satisfied with their purchase.
Shoppers can also choose to buy only from Preferred Sellers, identified by an orange Preferred banner on the top left corner of a product picture or on a shop's profile page. Preferred sellers are known for their high shop ratings, excellent customer service and efficient order processing.
INDUSTRY-LEADING RETURNS AND REFUNDS PROCESS
In the event that shoppers receive unsatisfactory items, Shopee has a seamless process for returns and refunds, provided it falls within the eligible 15-day return/refund period for Shopee Mall orders and six days for non-Shopee Mall orders.
 
In addition, Shopee is committed to an average resolution time of 2.5 working days for requests for returns and refunds, an industry-leading standard that is shorter than CASE's recommendation of seven days. Buyers can also return their products for free with Shopee's Free Returns policy.
 
For more assistance, shoppers can connect with Shopee's customer service agents through the Chat with Shopee function, call its customer service hotline at 6206 6610 or submit a feedback form. Shopee's dedicated agents specialise in assisting with different return and refund reasons to allow for greater efficiency.
PLAYING AN ACTIVE ROLE AGAINST SCAMS
A key aspect of Shop Safe with Shopee is education on scam awareness and prevention. Through its social media channels with more than ​​25 million followers on Facebook and over 140,000 followers on Instagram, Shopee regularly shares educational content on the latest scams. 
For example, when it received reports of scammers impersonating Shopee employees to conduct surveys via WhatsApp, it promptly posted a cautionary note and issued a joint announcement with the Singapore Police Force (SPF) to alert the public. 
Shopee also launched an in-app game with SPF called Spot the Signs, Stop the Crimes. The game uses real scam cases to teach users how to spot the tell-tale signs of a scam. In recognition of Shopee's contribution to scam prevention efforts in 2021, SPF conferred Shopee with a Community Partnership Award in May last year. 
 
Another notable collaboration was with the National Crime Prevention Centre to broadcast anti-scam messages via the Shopee app and its social media channels. One of the campaigns was called Check Before You Pay, which outlines how consumers can identify the red flags when someone requests urgent money transfers or offers a deal that seems too good to be true.
 
Additionally, the Shopee app features the Shopee Help Centre, a comprehensive online resource that provides users with scam advisories and instructions on how to report concerns regarding sellers or products.
Learn more about how you can enjoy a safe and worry-free online shopping experience with Shop Safe with Shopee.