Risk of hazy conditions across Southeast Asia, as Indonesia battles wildfires amid prolonged dry season
With a higher risk of transboundary haze hitting Singapore, observers advised the public to ensure that they have sufficient N95 face masks and air purifiers in working condition.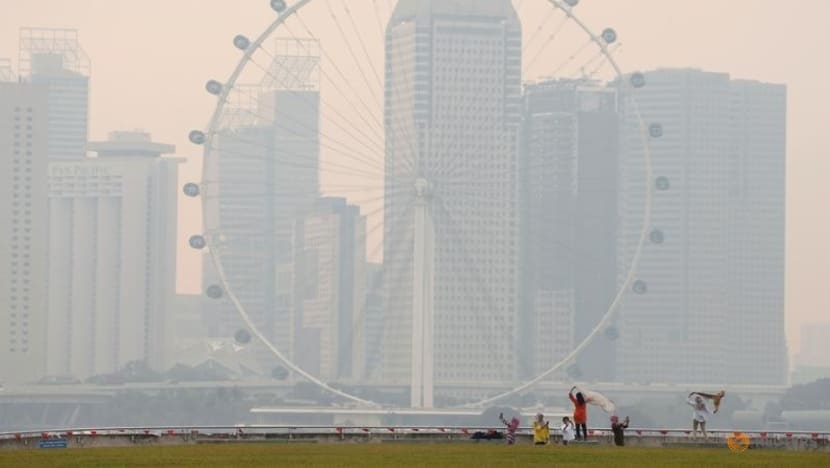 Southeast Asia could see the return of transboundary haze later this year, as Indonesia battles an increased number of wildfires amid a prolonged dry season, said observers.
The dry weather, exacerbated by the El Nino weather pattern which brings lower rainfall, is intensifying across the country and is expected to peak this month, mostly over Sumatra. 
Haze in Southeast Asia due to forest fires in Indonesia has been a perennial issue over the past decades.
EL NINO INCREASES RISK OF VEGETATION FIRE
"What we need at this point in time would be a combination of preventative actions and proactive responses, which would mean that we should have increased cooperation between countries in terms of exchanging information about haze events and the potential health impacts," said Provost's Chair Professor Rajasekhar Balasubramanian of the National University of Singapore's Department of Civil and Environmental Engineering. 
"So we should have increased transparency. At the same time, we also have to warn the public why it is important to protect their health against inhalation exposure to particles."
According to climate updates, El Nino is expected to become more serious in the next two months. 
"The El Nino weather phenomenon is strongly associated with drier and hotter conditions. At the same time, we also have very little rainfall during El Nino," Prof Bala told CNA's Asia Now on Monday (Sep 4). 
This drier climate condition increases the risk of peatland and vegetation fires, and "could trigger the occurrence of transboundary smoke haze, which could affect the entire Southeast Asia, including Singapore", he added.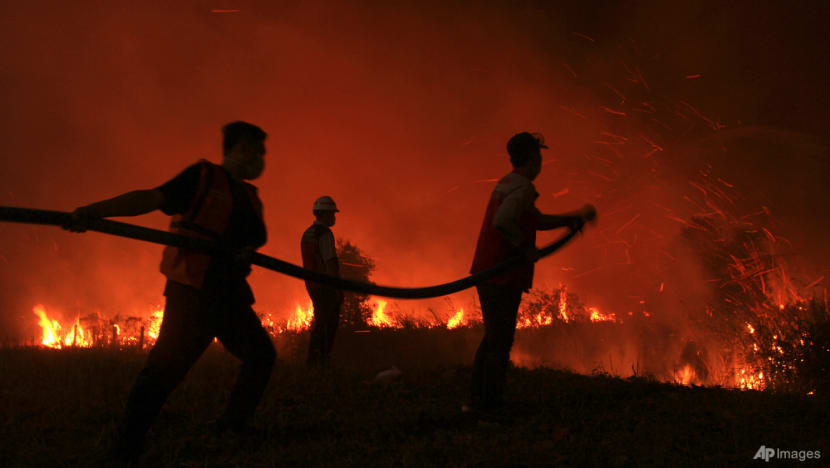 MAKING EARLY PREPARATIONS
A rise in hotspot activity has been observed in Sumatra. 
A total of 23 hotspots were detected on Sunday and 28 the day before, mostly over southern Sumatra, said the National Environment Agency (NEA) on Sunday. The prevailing dry weather is expected to continue over the southern and central Sumatra. 
"This may escalate the hotspot and smoke haze situation there and lead to a risk of hazy conditions affecting Singapore," said NEA, which is monitoring the situation closely.
Prof Bala said the Indonesian government has already put in some preventive actions. 
"How effective they are, it's very hard to know. But my observation is that they have done whatever that is possible with the kind of resources they have," he added, expecting more proactive measures to be taken as the number of hotspots increases. 
"To the extent possible, we have to prevent fires from happening in the first place. So we have to really figure out what kind of remote sensing tools that we could use to figure out where the fires are taking place, and make sure that the fires don't go out of control and become wildfires."
Associate Professor Steve Yim from the Asian School of the Environment at Nanyang Technological University said there is a need to closely monitor the fires in Indonesia and consider the prevailing winds, so that early preparations can be made to mitigate the impact of transboundary haze. 
"I think the close monitoring of the fire events is very critical, because that is the source of the pollutants," he told CNA's Asia Now on Monday. 
"At the same time, we need the early prediction of the weather - especially the rainfall, wind direction and wind speed - which will be very critical for the early preparations of any transboundary haze happening. 
"So I think the regional close monitoring of fire events as well as the weather forecast will be very critical information for the governments in our region."
GETTING READY FOR THE HAZE
With a higher risk of transboundary haze hitting Singapore, observers advised the public to ensure that they have sufficient N95 face masks and air purifiers in good working condition. 
Prof Bala said the poor air quality could put people with health problems at greater risk, especially for those suffering from respiratory conditions such as bronchitis and asthma. 
"N95 masks have been specially designed to protect people against exposure to particles, which could be much smaller in size compared to the usual particles that we are exposed to on a day-to-day basis, and some of these particles that come from smoke haze could be also toxic," he added. 
"It's very important to make sure that people refrain from participating in outdoor activities, unless it's absolutely necessary."