Demolish or preserve? Hong Kong's pre-war 'tong lau' buildings caught in urban renewal predicament
Many of these once-colourful structures which housed vibrant communities have fallen into disrepair and are in danger of making way for modern developments.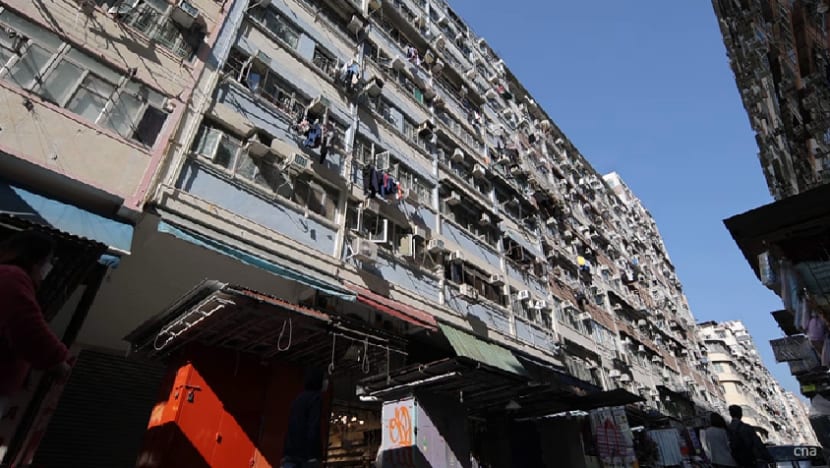 HONG KONG: Wedged among Hong Kong's towering skyscrapers are low-rise, pre-war tenement buildings known locally as "tong lau" in Cantonese.
Their decorative columns, verandas and window arches stand out against the city's modern skyline.
As Hong Kong accelerates urban renewal plans, the fate of these 19th-century tenement buildings is caught between development and preservation.
Today, many of these once-colourful buildings that housed vibrant communities have fallen into disrepair.
Hence, they are often the first to go under the government's redevelopment plans.
So far, fewer than 1 per cent of these buildings have evaded demolition.
Proposals in the latest policy address by Chief Executive John Lee to tackle housing shortage and to expedite redevelopment will make it even easier for these buildings to go to developers.
Mr Lee proposed the lowering of the compulsory sale threshold of private buildings aged 70 and above to be reduced from 80 per cent to 60 per cent of ownership.
CONSERVATION EFFORTS
Conservation advocates are calling for more of these historic buildings to be preserved.
"If these types of buildings disappear without any effort of conservation, then it is as if Hong Kong is losing some witnesses of history," said Mr Alfred Ho, founder of the Urban Studies Institute.  
Old buildings are graded according to their historical value, but not every tong lau makes the cut.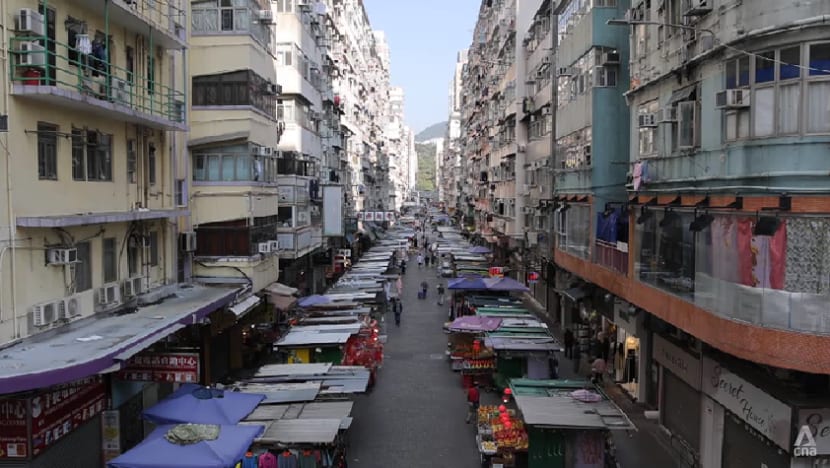 Mr Ho spends his free time documenting those that are off the radar, and to draw attention to their heritage.
However, his efforts are not always welcomed, especially from owners who are more interested in profit than conservation.
"The last generation of owners, they usually assess the building from its economic value only. They rather prefer selling the tong lau to gain great profit and invest in some other business," said Mr Ho.
URBAN RENEWAL
Changes are already afoot in Yau Ma Tei and Mong Kok to revitalise the districts and to cater to the city's growing housing needs.
Redevelopment projects in the two bustling districts comprise more than 3,000 buildings – 47 per cent of which are older than 50 years old and in poor condition.
Some of these buildings, which include tong lau, could be demolished for not meeting structural safety.
The Urban Renewal Authority said it has done a heritage impact assessment on specific historical buildings in the area. While some buildings may be further reviewed, preservation is not a guarantee.
Conservation groups said heritage buildings can be revitalised for modern use instead of making way for new structures. It is one way to balance development and preservation.
"The tong lau is not just a standalone single building, they are more like a tenement building complex," said Mr Oskar Leung Tsz-ho, executive director of non-profit group The Conservancy Association Centre for Heritage.
"While residents live upstairs, the ground floor is used for shops to supply everyone's daily needs. Tong laus pave the way for communities to develop their own culture and history."
OLD BUILDING, NEW LIFE
However, restoring old houses is not a straightforward process, experts say.
"Before any renovation, we would suggest the landlord or developer conduct a comprehensive conservation management plan," said Ms Wendy Ng, a spokesperson for the Hong Kong Institute of Architectural Conservationists.
"After understanding the characteristics and value of the tong lau, then we can come up with the appropriate design without making any mistakes."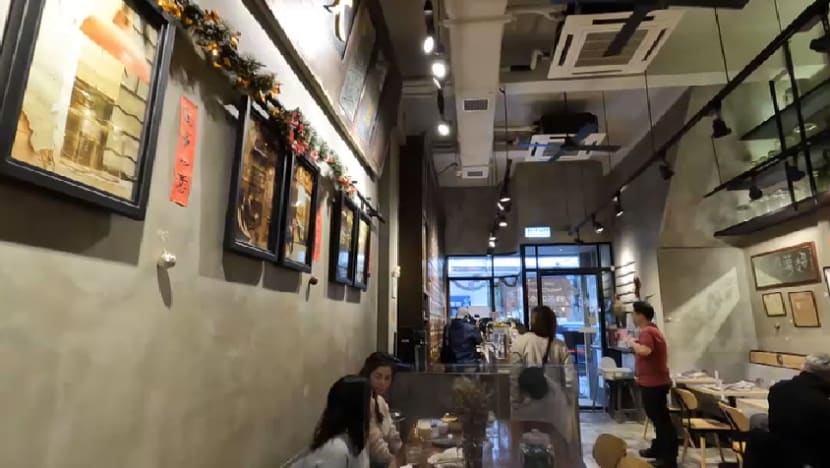 One such tong lau, an 80-year-old Chinese medicine hall in Kowloon City, has been given a new lease of life as a cafe.
Mr Henry Shek, founder of the Tai Wo Tang Cafe, said he took great pains to navigate structural maintenance issues and licensing requirements to preserve some of the building's old fittings and furniture.
"I had to be very sensitive to the history of the old items, but also be courageous enough to keep them clean and to bring them to the future," said Mr Shek.
The cafe retained the medicine hall's original signboard and framed certificates, as well as its iron gate and medicine cabinets.  
"Every location has its history. Every community has its culture," said Mr Shek.
"It's important to remember that if you can exercise your power to keep or extend the heritage or the collective memories of the residents nearby, by all means try to do that."