'Pushing the boundaries of innovation': How 9 Indonesia start-ups become unicorns during the pandemic
There was the first wave of unicorns such as Gojek, Tokopedia and Traveloka before 2020. Now, there are more such firms including JD.ID, Xendit and Akulaku.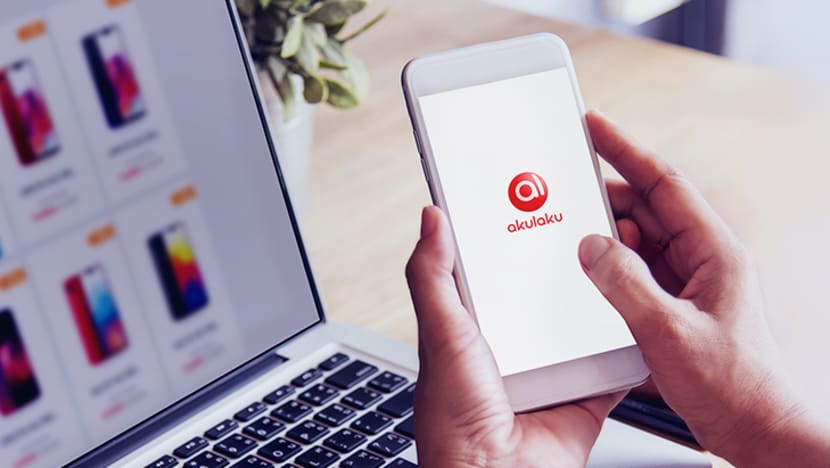 JAKARTA: Life has never been the same for Vanessa Soetedja ever since the COVID-19 pandemic hit the country in March 2020.
The 29-year-old marketing executive said most of her time is now spent at home as she is able to work from anywhere, coming to the office just once a week for a meeting with her team. With more time in her hand, she decided to pursue a master's degree, classes for which are held online.
"I do everything at home nowadays, work, school, even shopping for clothes, buying groceries and paying the bills. It is such a convenience. Everything can be done online," Soetedja told CNA.
The pandemic and the subsequent activity restrictions that followed had forced millions of Indonesians to change their lifestyles and turn to technology to help with their day-to-day activities.  
This meant that some technology companies in the country are seeing tremendous growth even as Indonesia faced a recession between mid-2020 and early 2021 when its economy contracted by as much as 5 per cent.
Indonesia added nine unicorns (start-up companies with a valuation of more than US$1 billion) throughout the pandemic, bringing the total number of unicorns in the country to 13, according to technology news portals.  
The first five of Indonesia's e-commerce platforms: Gojek, Tokopedia, Traveloka, Bukalapak and OVO achieved unicorn status before the pandemic between 2016 and 2019. Gojek and Tokopedia later merged to form GoTo in 2021. 
Among the list of new unicorns are payment gateway Xendit and investment firm Ajaib both of which achieved the status in 2021 as well as lending company Akulaku which became a unicorn in April. 
Meanwhile, e-commerce platform JD.ID officially became a unicorn in February 2020, just as the coronavirus began to spread from one country to the next.
Other new unicorns include e-commerce platform Blibli, ticket booking platform Tiket, lending company Kredivo, courier company J&T and coffee chain Kopi Kenangan.
Indonesia also saw the rise of a decacorn (companies valued at more than US$10 billion) when super-app Gojek merged with e-commerce giant Tokopedia.
With a population of 270 million people, Indonesia has always been a fertile ground for technology companies looking to address anything from woeful transportation services and the high cost of logistics to lack of access to conventional banks.
But with only 4 per cent of the population having access to fixed broadband Internet while the rest are connected to sometimes patchy mobile internet services, adoption of digital technologies has been slow.
This all changed when the pandemic happened which forced everyone to do much of their day-to-day activities at home.
According to a survey conducted by tech company Hootsuite and research firm We Are Social, between January 2020 and January 2021, there were 27 million new Internet users in Indonesia.
"The restrictions implemented to reduce the spread of COVID-19 induced faster adoption of digital technologies by consumers and businesses in many sectors," Adrian Li, founder and managing partner of venture capital firm AC Ventures, told CNA.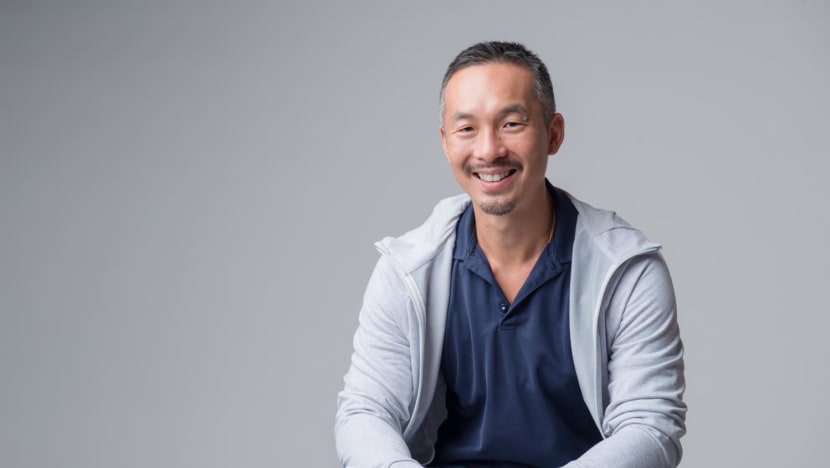 The venture capitalists believe that it would take Indonesia at least three more years to see the same level of digital adoption if the pandemic had not happened.
"(The adoption) accelerated the growth and subsequent valuation of technology companies benefiting from both new users and greater frequency of use," he continued.
NO WALK IN THE PARK
However, not everyone was able to benefit from the accelerated adoption of digital technologies. The pandemic has caused many start-ups to lay off their workers while some had to declare bankruptcy and close down for good.
Some of the new unicorns were also impacted by the pandemic, particularly in its early days, before they rose from the ashes and enjoyed substantial growth by pivoting their business strategies and target markets.
"We were quick in responding to the changing environment. We took measures such as lowering loan origination, cutting marketing and general and administrative expenses, said Fan Zhang, the group chief financial officer of lending company Akulaku told CNA.
"We also conserved cash to deal with the uncertainty that prevailed in the market at that time," Zhang added. 
During the early days of the pandemic, the company had to restructure thousands of loans as people lost their jobs or saw their incomes reduced.
The company then switched its focus to providing more consumer loans by working together with e-commerce platforms. Another strategy is to focus on underpenetrated markets, which presents its own challenges. 
"We deal with challenges such as lack of third-party data and technology infrastructure, incomplete credit and personal history of our users, and generally smaller ticket size and less revenue that can be generated per customer," Zhang said.
The strategies allowed the company to grow its total revenue by 122 per cent to US$598 million in 2021 while its users ballooned by 242 per cent to 26 million.
Payment gateway Xendit also felt the impacts of the pandemic as some of its major customers were large travel companies.
"The pandemic had a significant impact on our business," Xendit co-founder and CEO, Moses Lo told CNA.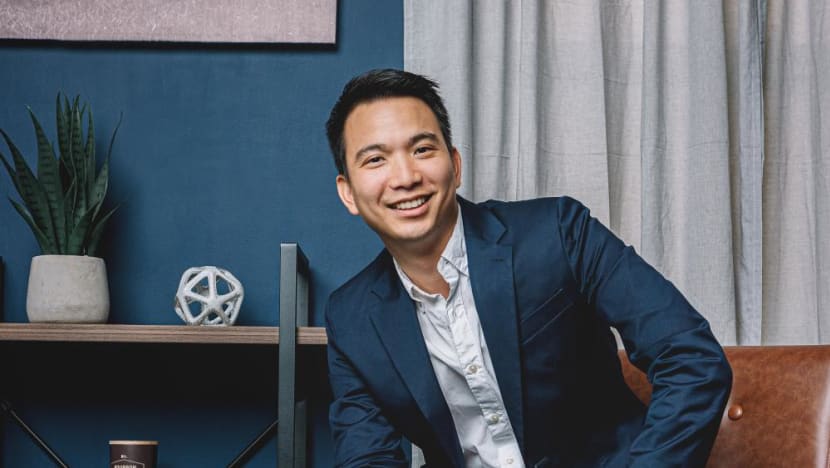 However, the pandemic has also attracted more and more small- and medium-sized enterprises (SMEs) to go online and adopt digital payment gateways like Xendit. The company also enjoyed an influx of transactions from digital products offered by the gaming industry as people spend more time at home.     
Over the last year, Xendit has seen its annualised transactions triple to US$200 million and its total payment value up by 150 per cent to US$15 billion.
Melisa Irene, a partner at venture capital firm East Ventures said these new unicorns shared several common threads.
"Companies do not become industry leaders overnight. These category leaders had a clear focus and execution model even before the pandemic that had prepared them to thrive in adversity. Thus, when the pandemic hit, what they had to sharpen was their ability to call for counterintuitive decisions," she told CNA.
MORE FERTILE GROUND
The pandemic has allowed some companies to reach a unicorn status faster than their predecessors.
It took six years for Gojek to become Indonesia's first unicorn in 2016 while it took e-commerce companies Bukalapak and Tokopedia seven and eight years respectively before they hit US$1 billion valuation in 2017.
In contrast, it took online investment platform Ajaib just three years after it was founded to become a unicorn in October 2021.
Ajaib co-founder Yada Piyajomkwan said the pandemic has convinced many people to dip their toes in investment, particularly tech-savvy millennials.
"More and more young millennials are aware of the importance of financial planning, especially saving and investments … Millennial investors are very smart. They demand an easier, faster, cheaper and smarter way to invest," she told CNA.
The growth enjoyed by these tech companies has made Indonesia an attractive destination for investors, said Nanette Litya, a senior manager at consulting firm Momentum Works.
According to the company, the pandemic has caused a surge in tech investments in Southeast Asia, with US$14.2 billion worth of capital investment flowing into the region's tech industry last year. This was a 70 per cent growth compared to 2020. Indonesia alone took in 42 per cent of the total capital investment in Southeast Asia in 2021.
"This increased investment is a positive development for the tech scene (in Indonesia). It accelerated infrastructure, talent development, customer education as well as transformation. With these improvements, more innovative business models can emerge," Litya said.
Rama Mamuaya, the CEO of tech news portal DailySocial and general partner of DS/X Ventures believed that these innovations have already occurred.
Mamuaya said during the pandemic, Indonesia saw the emergence of the so-called "quick commerce" platforms which delivered goods like groceries in a matter of minutes, as well as fashion and cosmetics start-ups that sold their products directly to consumers on their native platforms.
"These start-ups are pushing the boundaries of innovation in retail. This is just one example of how post-pandemic life in Indonesia is different and more innovative," Mamuaya told CNA.
Sequoia India managing director Abheek Anand said the growing number of unicorns will inspire a new generation of founders to build their own enduring businesses.  
"The number of innovative start-ups coming out of Indonesia is increasing every year. And, more and more of these start-ups are raising institutional capital to scale," he told CNA.
Anand said that some of the unicorns in Indonesia are providing high learning and growth opportunities for their employees, which in turn inspired some of these employees to go out and start their own businesses.  
"In addition to this, the ecosystem is also seeing founders, who've built and scaled business before, (get into) start-up again. This is a sign of the ecosystem truly maturing," Anand said. 
"We will continue to see start-ups that have the potential to not just cross a billion dollars in valuation but also become large enduring businesses, coming out of Indonesia."
KEEPING THE MOMENTUM
The unicorns' success has been riding on one important feature of the pandemic - that many people were forced to spend more time online at home for work as well as non-work activities. 
But as the caseload falls and activity restrictions are eased, these companies are now facing another challenge- keeping the momentum going.
"Many business models will be challenged for sure. For example, e-commerce growth will be harder because offline will become a viable alternative," said Momentum Works senior manager Litya.
"Not everyone will handle this transition well. Companies need to be smarter to really create value for their customers," she added. 
E-commerce giant Tokopedia is among those which enjoyed tremendous growth during the pandemic but now has to find new avenues to keep its users engaged online.
The company had just five million registered merchants on its platform in early 2019. Three years later, the number grew to 12 million.
However, as restrictions are eased and people have the option of buying things offline, the company said it is now focusing on providing more value and features for both its merchants and users alike. 
In March, Tokopedia launched the so-called "smart warehouses" where merchants can store their products, handle transactions as well as pack and ship incoming orders all under one roof. These warehouses are currently available in six major cities across Indonesia with plans to add more.
The company also launched an instant commerce feature last November. The feature allows users to have purchases from select merchants within their respective vicinity delivered in under two hours.
"Our focus now is to continue providing our buyers and sellers a safe and seamless e-commerce experience on our platform and creating innovations that fulfil the needs of our users," a Tokopedia spokesperson told CNA.
While Tokopedia is focusing its efforts to add more features, online investment platform Ajaib is still concentrating on growing its user base. Ajaib has around one million users, 96 per cent of whom are novice investors.
"The penetration of the capital market is still very low in Indonesia, compared to other countries in Southeast Asia ... We want to help millennials in Indonesia to become financially independent through investment," Ajaib co-founder Piyajomkwan said.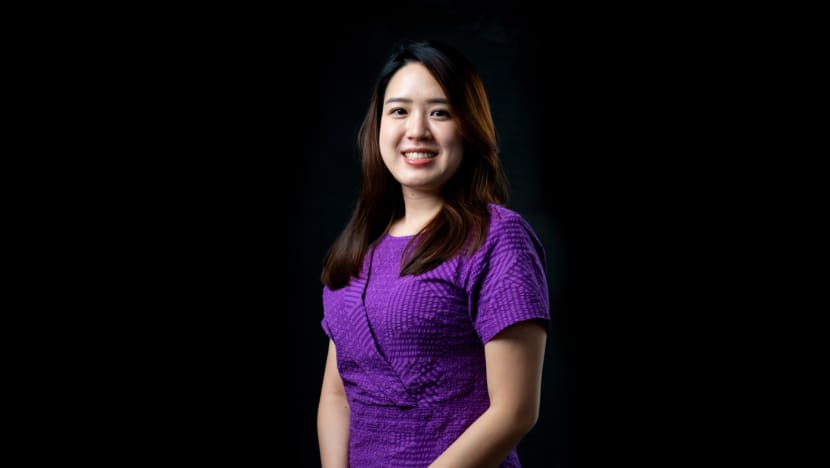 As a result of increased digitalisation and the use of digital applications during the pandemic, Indonesia's digital economy is projected to grow to US$146 billion in 2025, more than double what it is today, said Irene of East Ventures. 
"While there will be some adjustment to behaviour post-pandemic, there will be a continuous opportunity for growth and adoption of digital technology moving forward," she said.
AC Ventures founder Li echoed the sentiment, adding that Indonesia's technology scene will continue to grow as the use of the Internet in small Indonesian cities and towns becomes more frequent. 
"Digital (technology) has huge potential in solving Indonesia's most pressing problems, such as financial inclusion, upskilling of blue-collar workers and securing the nation's food security," Li said. 
"Each of these sectors represents multiple billion-dollar markets where unicorn companies can continue to be created."