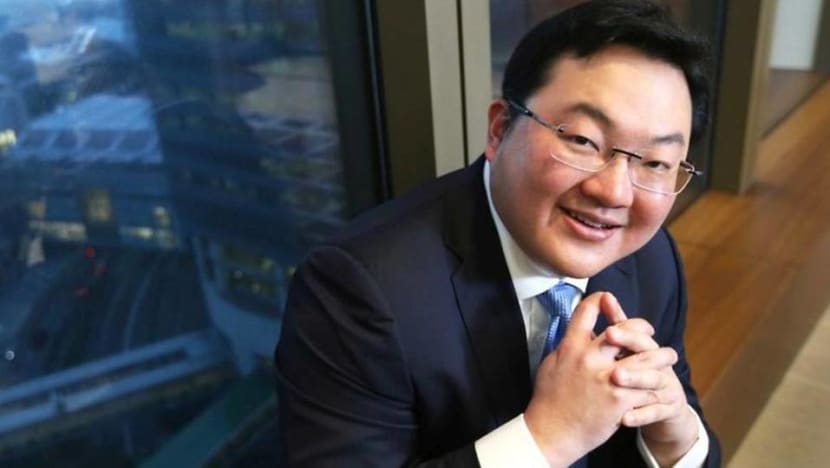 SELANGOR: The Malaysian government is now eyeing to bring back a private jet belonging to fugitive businessman Low Taek Jho, or Jho Low, said Prime Minister Mahathir Mohamad at an event on Sunday (Aug 12).
When asked about reports that Putrajaya is bringing back the jet, Dr Mahathir said: "Yes, I think so. We have to bring it back."

But when he was questioned about the discussion to bring the private jet back to the country, the prime minister said: "I don't know somebody else is doing it." 

This latest development comes after superyacht Equanimity, widely reported to be linked to Jho Low, arrived in Malaysia on Aug 7 after it was handed over by Indonesian authorities. The superyacht is currently berthed at Port Klang.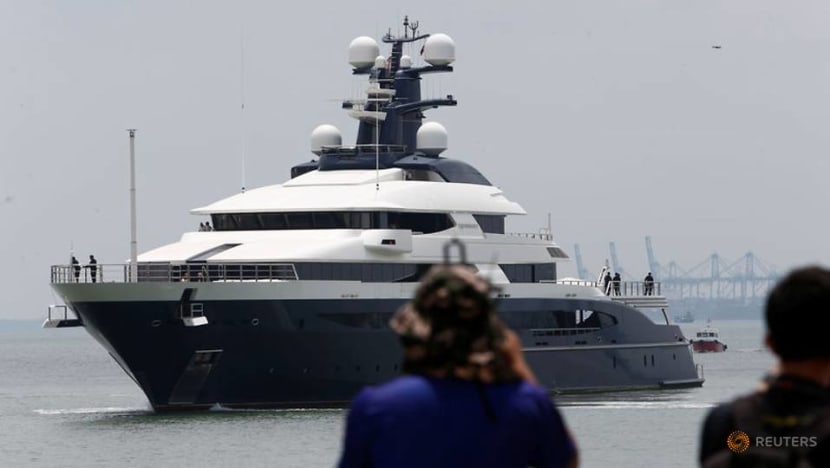 It was reported that the Bombardier Global 5000 aircraft linked to Jho Low was part of some US$1 billion in assets allegedly acquired with funds misappropriated from state fund 1Malaysia Development Bhd (1MDB).
According to reports, the private jet was grounded in Singapore more than a year ago.

Low is wanted by Malaysian authorities as part of investigations into the scandal-plagued 1MDB state fund founded by former prime minister Najib Razak. Najib has been charged with criminal breach of trust and abuse of power. 

Dr Mahathir stressed that the government was trying to get back all the money that was stolen from the country.
"We know who has it but of course we do not know where they are.  And the need for us to access the money depends on our proving that it is our money," he said.
In a statement issued on Sunday through his lawyer, Low said: "Mahathir has contended that the US agreed Malaysia can keep the boat. But the US has said the opposite in court filings. Mahathir is not complying with either US or Indonesian court rulings; he is ignoring the law solely for political purposes.

"Mahathir's illegal taking of the yacht makes it impossible to sell it for fair value because of the still-open legal questions and the legal repercussions for any new owner."
Low added that prime minister Mahathir's government has "not explained that, while the US has stated in court filings it had no knowledge of the seizure of the Equanimity, the Malaysian Attorney General has said it was done after 'sensitive and delicate negotiations with the United States.'" 
He alleged that "it is clear that the Malaysian government is lying and putting words into the US's mouth."
Asked to comment on Jho Low's statement, Dr Mahathir said: " I am very proud that I can put words into the US government."
"I must be greater than (Donald) Trump. Well you can ask the US authority whether I put the words. I typed out the thing properly and shove it down his throat. But he (Jho Low) should accept that," he added.