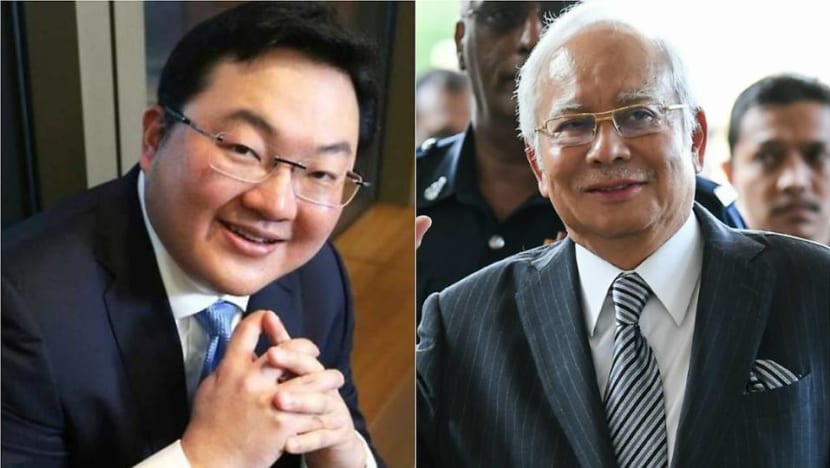 KUALA LUMPUR: Fugitive Malaysian financier Jho Low should be held accountable if it is proven that he had bought the super yacht Equanimity with money stolen from state investment fund 1Malaysia Development Berhad (1MDB), former Malaysian prime minister Najib Razak said on Monday (Aug 13).

The US Department of Justice (DOJ) claimed in its civil forfeiture suit last year that the US$250 million Cayman-registered yacht was owned by 37-year-old Low Taek Jho, also known as Jho Low.
While his whereabouts are unknown, Low has insisted through his lawyers that the seizure of the yacht and the subsequent handover to Malaysia by Indonesian national police were illegal.
Low said that the DOJ has not proven its case that the yacht is linked to 1MDB.
"NO ONE IS ABOVE THE LAW"
Speaking to the media after attending a parliamentary session on Monday, Najib insisted that he and the previous administration have nothing to do with the 92m super yacht that is currently docked at Boustead Cruise Terminal in Port Klang, 60km west of Kuala Lumpur.
"I don't want to say anything. We are not involved with respect to the yacht," said Najib.
"I have always maintained that no one is above the law.
"If it is done illegally, if the yacht is obtained in a manner that is illegal in the sense that money that is not due to him has been used as alleged, then he has to be accountable for it."
The Equanimity was seized under Malaysian maritime law on Aug 7.
Malaysian Prime Minister Mahathir Mohamad has insisted that the yacht belonged to Malaysia and said on Saturday that the government needs to sell it as soon as possible because maintaining the yacht costs about US$500,000 a month.
He also said that the yacht will not be open to public to preserve its shipshape condition.
Low, through his lawyer, on Sunday accused Mahathir's government of hijacking the legal proceedings in both the US and Indonesia, disregarding the rule of law for political gain.
He has asked a US federal court to instruct the US government to explain its role in the turnover of Equanimity to the Malaysian authorities.
A status report is expected on Aug 17.