Mahathir's shock GE15 defeat risks tainting his legacy developing Malaysia, say experts
The former prime minister failed to defend his Langkawi seat in his first electoral defeat in 53 years.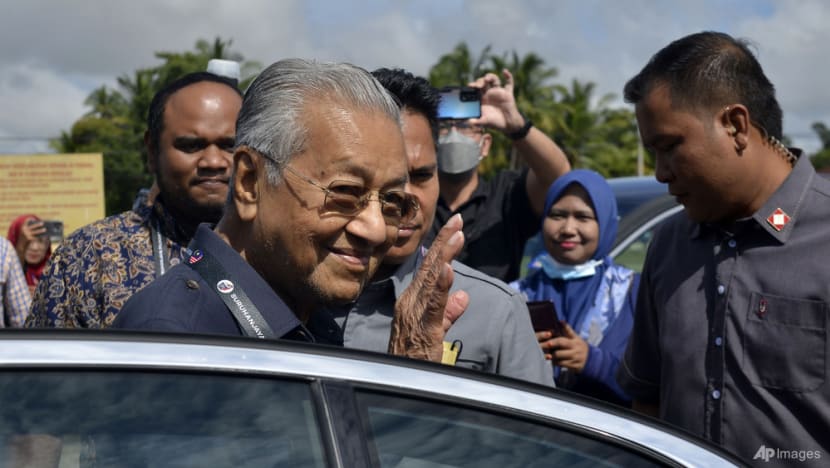 SINGAPORE: The shocking defeat of former Malaysian Prime Minister Mahathir Mohamad at Saturday's (Nov 19) general election risks overshadowing his legacy in transforming the nation's economy, observers said.
They pointed to the 97-year-old's efforts in taking Malaysia's economy from being heavily dependent on agriculture to a more advance one involving industrialisation and manufacturing.
But the experts also acknowledged his role as a divisive figure, having implemented race-based policies and consolidated power in the former ruling party's leadership - which has had ripples on the state of corruption in Malaysia today.
Dr Mahathir, who led the Gerakan Tanah Air (GTA) coalition in Malaysia's 15th General Election, failed to defend his Langkawi seat - his first electoral defeat in 53 years.
He lost his deposit after finishing fourth in a five-cornered fight, which was won by Perikatan Nasional's Mohd Suhaimi Abdullah.
LASTING LEGACY
"If you look at the physical landscape in and around KL (Kuala Lumpur), his name is written on it, from the Petronas Twin Towers to the Multimedia Super Corridor and so forth," said Dr Francis Hutchinson, senior fellow and Malaysia Studies Programme coordinator at the ISEAS-Yusof Ishak Institute.
The Multimedia Super Corridor, announced in 1996, was Dr Mahathir's plan to transform Malaysia into a knowledge-based economy.
Dr Hutchinson also said the election result was "quite ironic and difficult" for Malaysia's longest serving prime minister, given his association with the state of Kedah and specifically, Langkawi.
"When he was prime minister the first time, actually after the KL federal territory, Kedah got a lot of development expenditure, and he was really the one kind of trying to develop Langkawi as an international destination. That was, I guess, behind the thinking of why he chose that seat," Dr Hutchinson said.
Dr Serina Abdul Rahman, visiting fellow at ISEAS-Yusof Ishak Institute's Malaysia Programme and Regional Economic Studies, also highlighted Dr Mahathir's efforts in shifting the country's economic focus from agriculture to industrialisation and manufacturing.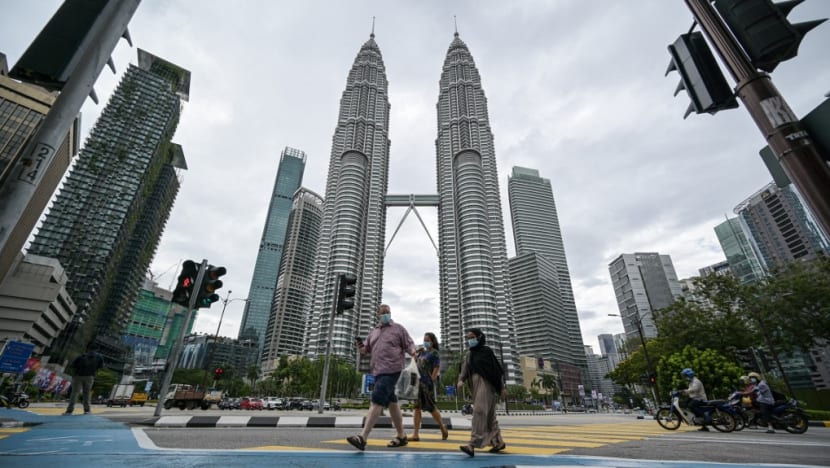 "I always remember him as the person who said, 'If you don't do the switch from farming and fishing, then you're lazy', because he was pushing through that move to factories," she said.
He also supported the country's New Economic Policy, a socioeconomic restructuring plan which emphasised race-based policies.
"He put into place, with other politicians at that time, this whole bumiputra policy, which has often been taken out of context," said Dr Serina, referring to the policy for affirmative action for Malays in the country.
"He's done a lot of good in developing Malaysia … But there have been some repercussions from that, that perhaps he also didn't expect when he put it all into place," she said.
MAHATHIR'S "HUBRIS"
The bumiputra policies left Malaysian society divided along racial lines.
One segment glad to witness Dr Mahathir's loss "will probably be the Chinese community," said Dr James Chin, professor of Asian Studies at the University of Tasmania.
"There are many people in the Chinese community who equate Mahathir with a period where they think they suffered most discrimination," he said.
"All the discrimination policies against the non-Malays were instituted during his time. So I think a lot of the Chinese will say that yes, in some ways, it is the end of an era and we're glad to see him out."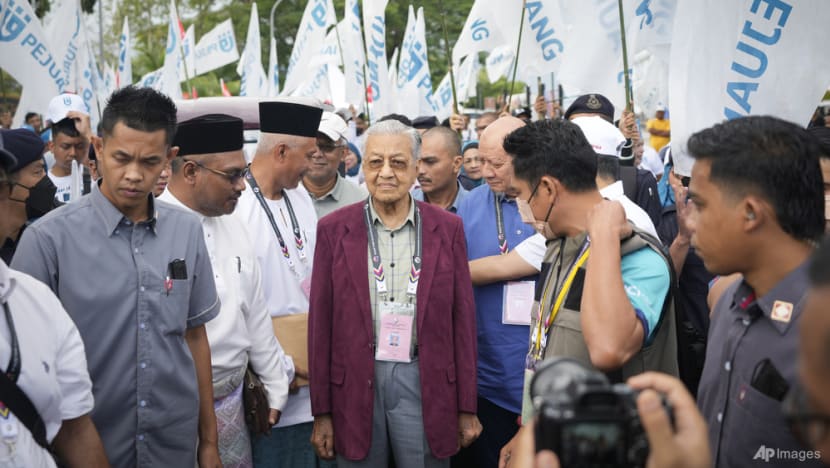 Dr Hutchinson noted that during his time in office, Dr Mahathir also centralised significant power in the United Malays National Organisation (UMNO).
"I think when we go back (to) Najib Razak, the whole position and discussion around Zahid Hamidi today… that has a lot to do with the decisions he made when he was in UMNO," said Dr Hutchinson.
Ex-prime minister Najib Razak is currently serving a 12-year jail sentence for his involvement in the 1MDB scandal, while current UMNO chief Ahmad Zahid Hamidi is facing 47 pending court charges for corruption and money laundering.
Dr Johan Saravanamuttu, adjunct senior fellow in the Malaysia Studies Programme at the S. Rajaratnam School of International Studies, pointed to Dr Mahathir's pride as the reason for his downfall.
"I think the whole question of Mahathir hangs around the notion of hubris, that he wasn't ready to see that it was his time to actually stop doing what he was doing. He just thought that he could carry on," he said.
He added that Dr Mahathir himself was indirectly responsible for the Sheraton move which saw the short-lived Pakatan Harapan government collapse in early 2020.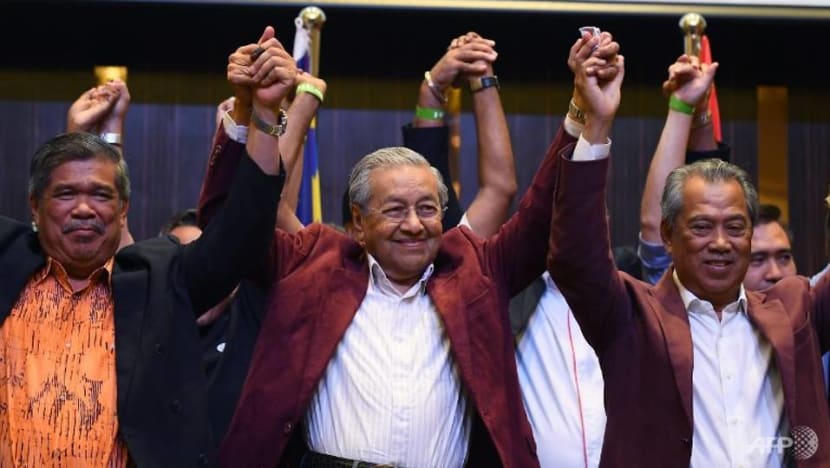 The infighting came about as he had failed to relinquish the role of prime minister to Anwar Ibrahim as agreed - something the Malaysian public has not forgiven, said Dr Saravanamuttu.
TIME FOR "FULL RETIREMENT"?
The loss of Dr Mahathir is "the closing of an era in Malaysia politics", said Dr Chin, who noted that another long-serving politician Tengku Razaleigh Hamzah, who has been MP since 1974, also lost his contest.
"These two people represented a generation all the way back in the 1970s, in other words, the founding of the Barisan Nasional coalition," he said.
Dr Chin called the former prime minister "a highly divisive figure in Malaysia". 
"On the one hand, he's widely respected for what he did in his first term as prime minister, but I think a lot of people are in agreement that he made a huge mistake in coming back the second term," he said.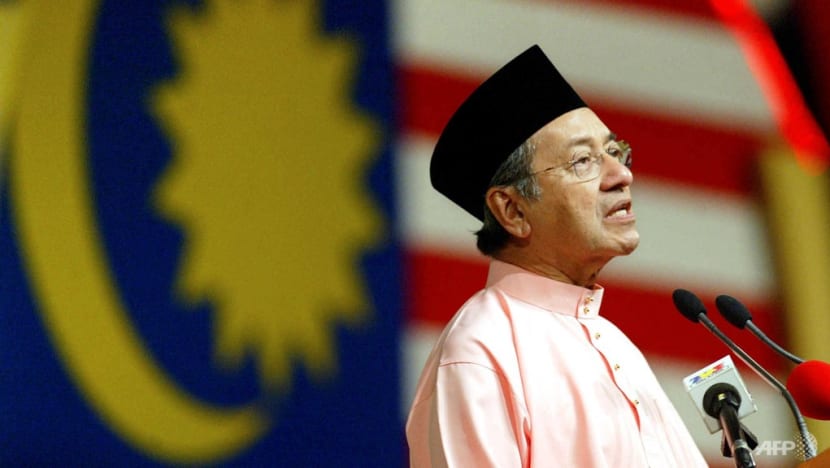 The nature of his loss, in which he garnered such a low vote count that he lost his deposit, will taint his legacy, as "losing a deposit in Malaysia is the ultimate sign that you've been rejected by the people", explained Dr Chin.
Dr Serina said this could be a signal for Dr Mahathir to take a well-deserved rest at the age of 97.
"Maybe part of it was the voters thinking he really should just rest, and so perhaps it was a sympathy vote for him to retire," she said.
However, she added that it could be an indication that the electorate prefers younger representatives.
"The others even though they are also not Syed Saddiq's age, they're still younger in comparison," she said, referring to the 29-year-old president of the Malaysian United Democratic Alliance (MUDA).
"I've heard rural voters … say things like 'He's old, he should spend time with his grandchildren, he doesn't need to do this anymore'. So maybe there was that, as well as like, 'It's time for you to rest. Let somebody else do the battle'," said Dr Serina.
Voters in Langkawi, which has been hit hard by the lack of tourism due to the pandemic, may also be looking for a candidate who can make progress on new developments in the district, noted Dr Serina.
She added that Dr Mahathir's GTA coalition is performing badly across the country, with other candidates also faltering in their election efforts too, including his son Mukhriz Mahathir.
"This perhaps is an indication that the Mahathir legacy, the Mahathir name, is really about to go into full retirement."