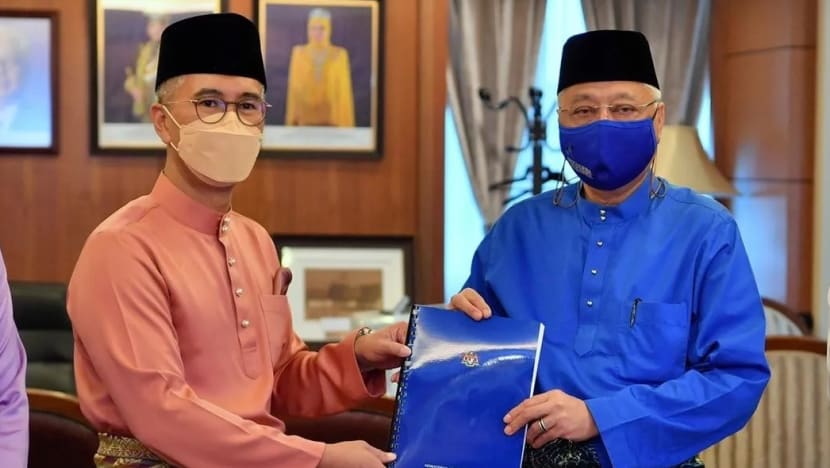 KUALA LUMPUR: The budget for 2022 tabled by Malaysian Finance Minister Tengku Zafrul Tengku Abdul Aziz on Friday (Oct 29) is likely to be something that the opposition can live with, said analysts interviewed by CNA.
The minister unveiled a RM332.1 billion (US$80.06 billion) budget for next year, up from RM320.6 billion this year. The 2022 budget is the largest ever in Malaysia.
Looking at the priority areas in the budget, many of the issues that were addressed had been raised previously by the opposition.
Political scientist Professor Ahmad Martadha Mohamed at Universiti Utara Malaysia's College of Law, Government and International Studies noted the number of focus group sessions, as well as the 80 advisory sessions organised between parliamentarians from both sides of the political divide, had been incorporated into the planning of the budget for next year. 
"I am sure that during these sessions, the opposition MPs had voiced out their sentiments for items to be included in next year's budget, such as women representation on boards of directors. That's one topic opposition MPs have consistently voiced out," he said.
In his budget speech, the finance minister said the government is making it mandatory for all public listed companies to appoint at least one woman to its board of directors. He added that companies who hire unemployed women, housewives and single moms will receive government incentives.
Prof Ahmad Martadha also referred to the increased funding for the police's D11 division covering sexual, women and child investigations, affordable housing and monetary subsidies for the B40 (bottom 40 per cent) segments of each ethnic community and special needs. These were among the issues that the opposition has been campaigning for, he said. 
"To say that the opposition will be happy, is probably far-fetched. But I think mostly, they might be content with the inclusion of these items in Budget 2022." 
In his budget speech, the finance minister said that households are set to benefit from a new cash aid scheme - Malaysian Family Assistance. Under the scheme. RM8.2 billion will be allocated to households, benefitting more than 9.6 million recipients, said Mr Tengku Zafrul. 
Last month, the government signed a Memorandum of Understanding (MOU) with opposition bloc Pakatan Harapan (PH) to strengthen political stability amid the COVID-19 pandemic through bipartisan cooperation. 
According to the prime minister, the memorandum touched on a COVID-19 plan, administrative transformation, parliamentary reform, judiciary independence, Malaysia Agreement 1963 and the establishment of a steering committee.
Mr Ismail Sabri Yaakob also expressed confidence that with the MOU, all political differences would be set aside and the country's recovery would run holistically and exclusively.
Sunway University economics professor Yeah Kim Leng noted that the opposition had been looking to provide more aid to the "B50" (bottom 50 per cent) economic segment. As such, Budget 2022 did deliver in terms of helping these people.
"In terms of expanding aid, increased size of cash transfers and reaching more vulnerable groups, that lines up with opposition calls for aid to population segments impacted by the pandemic," he said.
"Budget 2022 appears to be one that Opposition MPs can live with," he added. 
"Increased allocation for health and education, these are vital sectors which will not see any objection from any parties."
Would this be considered an election budget? The analysts have mixed views.
Prof Ahmad Martadha said he did not view the Supply Bill presented by the minister as an election one. 
He noted that the key elements of the proposed budget were mostly in line with the 12th Malaysia Plan, which was passed in the Lower House early this month. 
"Roughly, what is inside the budget is based upon the 12th Malaysia Plan recently launched by the Prime Minister."
"If you look at the pillars of the budget, it is basically aimed at recovering the economy, improving the well-being of society and strengthening the business sector," he noted. "It is basically the same as last year." 
He added that the majority of funds would be going to vital sectors such as health, education, welfare and the economy. 
"I do not think this would qualify as an election budget, because even though the next election is less than two years away, there is no telling yet when they will have the election," Prof Ahmad Martadha added. 
In contrast, Prof Yeah noted that Budget 2022 was an expansionary one in terms of increased government spending, along with stimulus measures to increase disposable income and spending power. 
"Aside from a sort of windfall tax on firms with profits above RM100 million being taxed at 33 per cent, the budget provides the economic tailwinds for the ruling coalition to call for an early general election," he said, referring the one-off special tax announced by Mr Tengku Zafrul.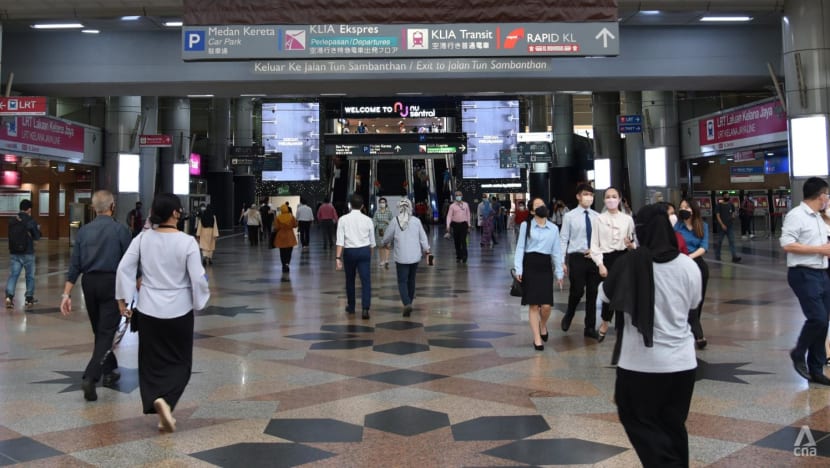 HOW REALISTIC IS THE GDP PROJECTION?
Commenting on Malaysia's economic recovery from COVID-19, Prof Yeah said the projected 5.5 per cent to 6.5 per cent growth in Gross Domestic Product (GDP) for 2022 was realistic, given the continuing fiscal support under Budget 2022.
"However, considerable downside risks remain on the pace and smoothness of normalisation of the economy, as the pandemic transitions to an endemic," he said.
He added that while the proposed budget contained multiple incentives and aid helpful for small and medium enterprises (SMEs), whether the intended recipients and effects could reach a critical mass to have a material impact on the growth momentum remains to be seen.
"The severely impacted businesses and firms need to have adequate working capital to restart activities as well as sufficient domestic spending, to enable the businesses to operate at a sustainable level."
"Hence, the improvement in consumer and business confidence is necessary for the take-up of these incentives and success of the measures to revitalise the affected sectors," Prof Yeah said. 
Among the assistance given to SMEs include deferment for income tax instalment payments for up to six months until Jun 30, 2022. 
Landlords who give rental discounts of at least 30 per cent to businesses will also be granted tax relief.