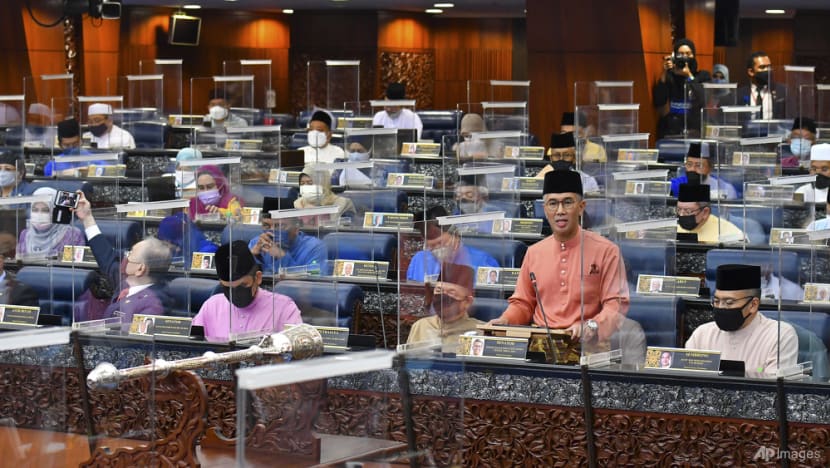 KUALA LUMPUR: Malaysia's Finance Minister Tengku Zafrul Tengku Abdul Aziz tabled the national budget for 2022 on Friday (Oct 29), a budget he described as the country's largest ever.
The government plans to spend RM332.1 billion (US$80.06 billion) in 2022 and expects an economic growth of between 5.5 per cent and 6.5 per cent, as the economy recovers from the prolonged effects of the COVID-19 pandemic. 
The 2022 budget is the first under Prime Minister Ismail Sabri Yaakob's administration after his appointment in August.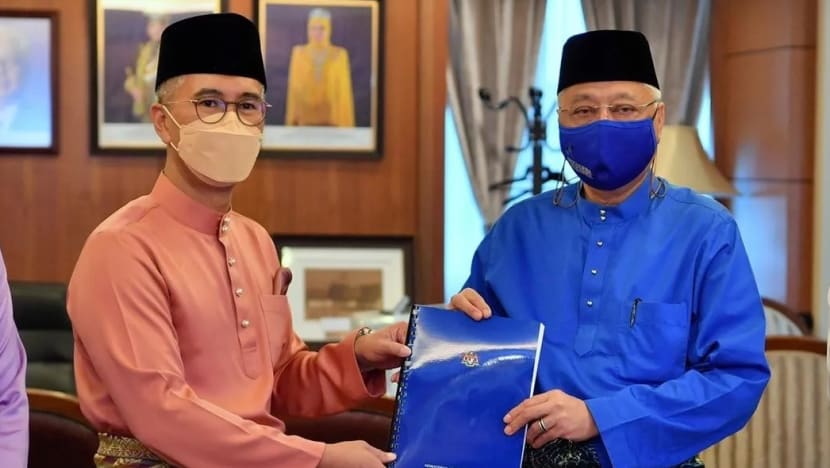 In his speech in the Lower House on Friday afternoon, Mr Tengku Zafrul stressed that the focus of the budget is on the rehabilitation of each socio-economic segment in the country. 
"Efforts to build resilience are also being done to strengthen the capacity of businesses and the health system to meet the challenges ahead," he said.
Here are five key takeaways from Malaysia's 2022 budget: 
1. What's in it for households, firms hit hard economically by COVID-19?
Households are set to benefit from a new cash aid scheme - Malaysian Family Assistance. Under the scheme, RM8.2 billion will be allocated to households, benefitting more than 9.6 million recipients, said Mr Tengku Zafrul.  
Households with three or more children and a monthly income of less than RM2,500 will receive a one-off payment of RM2,000. 
Additionally, single parents or households earning less than RM5,000 each month will receive a one-off payment of RM500. Senior citizens will also receive RM300 each. 
Companies will also receive aid to get back on their feet.
Among others, income tax instalment payment for micro, small- and medium-size enterprises (SMEs) can be deferred for up to six months until Jun 30, 2022. 
Landlords who give rental discounts of at least 30 per cent to businesses will be granted tax relief. 
Firms are also given tax deduction of up to RM300,000 to renovate their spaces, such as to improve seating arrangement or air circulation, in order to minimise the spread of COVID-19. 
2. What additional resources will the health sector get?
The Health Ministry is set to receive RM32.4 billion, the second largest allocation behind the Education Ministry. 
Mr Tengku Zafrul outlined that RM4 billion has been allocated for COVID-19 management, of which RM2 billion is for vaccines and another RM 2 billion is to boost the capacity of public health facilities such as by purchasing test kits, personal protective equipment and medication.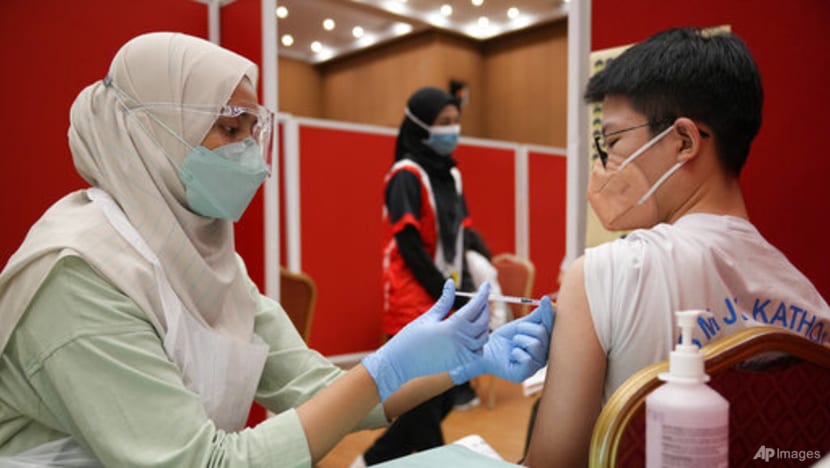 He added that the government has signed agreements to obtain 88 million doses of COVID-19 vaccines, which are sufficient to immunise more than 140 per cent of the population, and enough to give third doses to all residents above the age of 12.
Mr Tengku Zafrul also announced that RM100 million will be allocated to sponsor 3,000 contract medical and dental officers to pursue specialist programmes.
3. What are the green measures?
Meanwhile, Mr Tengku Zafrul said the 2022 budget was formulated while keeping in mind the 17 Sustainable Development Goals (under the the 2030 Agenda for Sustainable Development) and the implementation of environmentally friendly programmes. 
In line with Malaysia's commitment to be carbon neutral by 2050, he announced that the Voluntary Carbon Market initiative will be launched under the auspices of Bursa Malaysia. 
"This initiative will act as a voluntary platform for carbon credit trading between green asset owners and any entity towards a shift to low-carbon practices," said Mr Tengku Zafrul. 
Tengku Zafrul added that the government is also looking to support the development of the local electric vehicle (EV) industry, and intends to provide full exemption on import duty, excise duty and sales tax for EV vehicles. 
Road tax exemption of up to 100 percent is also given to the vehicles.
In addition, individual income tax relief of up to RM2,500 will be given to offset the costs of purchase and installation, rental and hire purchase as well as subscription fees for EV charging facilities.
4. How will tourism industry players benefit? 
The budget also encompasses initiatives targeted at players in the tourism industry, which have been hit badly by COVID-19. 
Mr Tengku Zafrul said a total of RM1.6 billion will be allocated for a number of efforts, including a RM600 million wage subsidy for tour operators who have experienced at least 30 per cent dip in income. More than 26,000 employers and 330,000 workers are expected to benefit from these subsidies, he added. 
Tengku Zafrul added that matching grants worth RM30 million will be given to more than 700 budget hotels and homestays registered under the Ministry of Tourism, Arts and Culture for repair works. 
He said RM60 million in incentive funds will be allocated for activities to promote domestic tourism. Moreover, special individual income tax relief of up to RM1,000 for residents who spend on domestic tourism will be extended until 2022. 
5. What kind of assistance will be given to women, children?
A key highlight for the 2022 budget is the special assistance given to women and children. 
Mr Tengku Zafrul announced that the government is making it mandatory for all public listed companies to appoint at least one woman to its board of directors in order to recognise women's roles in the decision-making process. 
"Currently, women hold 25 per cent of the board positions in 100 main public listed companies. 
"However, 27 per cent or 252 companies listed on Bursa Malaysia still do not have women on their boards," he said. 
The minister added that companies who hire unemployed women, housewives and single mothers will receive government incentives. Putrajaya will pay incentives amounting to 30 per cent of their monthly wages for the first six months, and 40 per cent for the next six months. 
This applies to monthly salaries of RM1,200 and above, the minister said. 
Additionally, the government is looking to allocate an additional RM13 million to the police's Sexual, Women and Children's Investigations Division (D11). 
Addressing the issue of orphaned children whose parents succumbed to COVID-19, Mr Tengku Zafrul said that RM25 million will be allocated to Yayasan Keluarga Malaysia to ensure their education, welfare and future.  
"The government urges all parties, including NGOs, local communities, local leaders and even corporate companies to play a role to ensure that the welfare of these children continue to be safeguarded so that everyone can live together as one family without separation and build a bright future," he said.