BN election manifesto promises RM2,208 basic household income, free early education for Malaysians
Barisan Nasional has also pledged to recognise racial inclusiveness, including by offering tax incentives to companies that have multiracial management teams.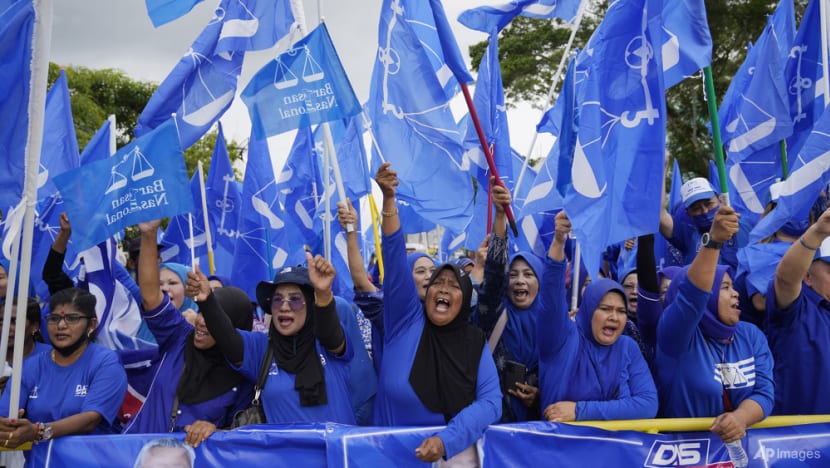 KUALA LUMPUR: The Barisan Nasional (BN) coalition has pledged to implement an assistance scheme to ensure that all households will have a basic monthly income of RM2,208 (US$465.80), as part of the promises contained in its 15th General Election (GE15) manifesto.
During the online manifesto launch on Monday night (Nov 7), BN chairman Ahmad Zahid Hamidi explained: "It is a 'top up' or additional monthly income to ensure that all households across the country will have at least RM2208 per month."
High cost of living, free education and recognition of racial inclusiveness were high on the agenda in the manifesto, with BN touting it as a "new and fresh deal" offered to all Malaysians.
"The plan comprises 99 BN benevolent efforts as a guide to steer the nation," Ahmad Zahid said. 
He also promised to provide free early childhood care and education for all children 6 years of age and below, as well as free higher education for all individuals from B40 (Bottom 40 per cent income group) families. 
"BN will introduce a textbook-free schooling system. To that end, BN's two big initiatives on this matter involves giving free laptops to all B40 students and ensuring 100 per cent 5G Internet coverage in all schools within 18 months," he added.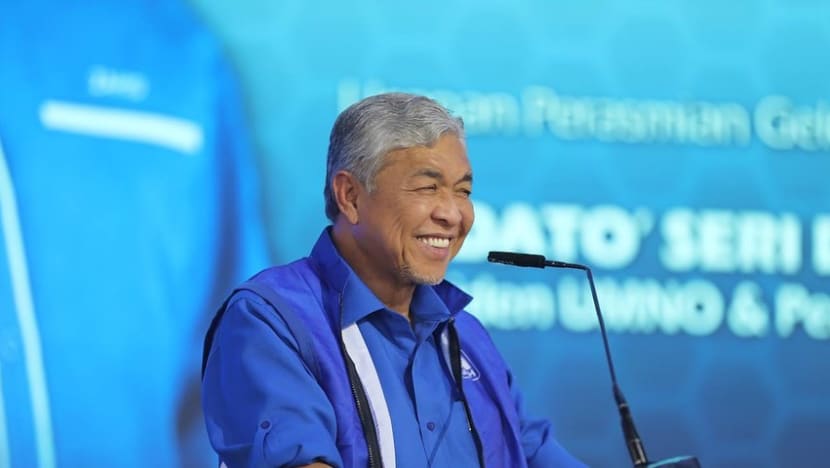 Additionally, BN said that will be a 2 per cent income tax cut for the M40 (Middle 40 per cent income) group. This will also apply to those earning between RM50,000 and RM100,000 per year.
"This will undoubtedly allow the purchasing power of the M40 group to increase and reduce their financial burden," said Ahmad Zahid.
He also said that the party will recognise racial inclusiveness, including by offering tax incentives to companies that have multiracial management teams.
Under the racial inclusiveness initiatives, Ahmad Zahid expressed BN's readiness to resolve citizenship issues involving children born abroad to Malaysian mothers with foreign spouses. Currently, these children are not automatically entitled to Malaysian citizenship.
"BN is ready to amend the necessary provisions in the Federal Constitution. In the name of inclusivity, we no longer want children of mixed marriages or different national identity and religion to be denied Malaysian citizenship," he said on Monday. 
During GE14 in 2018, BN only won 79 seats and was defeated after 60 years in power, as voters chafed at graft allegations against senior figures.
The opposition Pakatan Harapan (PH) coalition and its ally Parti Warisan cumulatively secured 121 seats, winning a simple majority out of 222 seats to form the government.
But the PH government lasted only for 22 months before it collapsed due to infighting. Subsequently, BN returned to power as part of a coalition together with Perikatan Nasional (PN).
An election had not been due until September 2023, but Mr Ismail Sabri Yaakob of BN faced pressure from some factions of his ruling coalition, including Ahmad Zahid, to hold the vote earlier.
Prior to the dissolution of parliament, Mr Ismail Sabri's government proposed a spending plan involving RM372.3 billion for 2023.
About RM272.3 billion is allocated for operating expenditure and RM95 billion for development expenditure.
Mr Ismail Sabri said that the budget for 2023 will be tabled again before the end of this year.
When unveiling BN's GE15 candidates last week, Ahmad Zahid omitted the names of several caretaker ministers who are believed to have openly criticised him and supported Mr Ismail Sabri.
Two party stalwarts, Mr Shahidan Kassim and Mr Ismail Abd Mutalib later declared their candidacies under the Perikatan Nasional banner. Mr Zahidi Zainal Abidin and Mr Azhar Ahmad are contesting as independents.
On Monday, UMNO announced that all four of them have been sacked from the party.
Ahmad Zahid has denied forcing BN candidates to sign a letter supporting him as the coalition's nominee for prime minister. 
After officially being nominated as BN's candidate for the Bera seat in Pahang on Saturday, Mr Ismail Sabri said BN is confident of winning the majority of seats this election and being the dominant party in government.
Mr Ismail Sabri also told reporters that he remains the coalition's nominee for prime minister, if it wins the election.
A total of 945 candidates have been accepted to contest the 222 parliamentary seats in GE15, according to the Election Commission (EC) website. 
More than 21 million eligible voters will cast their ballots in GE15 to elect 222 new members of the Lower House.
Polling Day has been fixed on Nov 19 with early voting on Nov 15.