PAS MP calls on Malaysian government to 'control' number of concerts by foreign artistes like Blackpink
Parti Islam Se-Malaysia had previously made a similar call after American singer Billie Eilish staged a concert in Kuala Lumpur in August last year.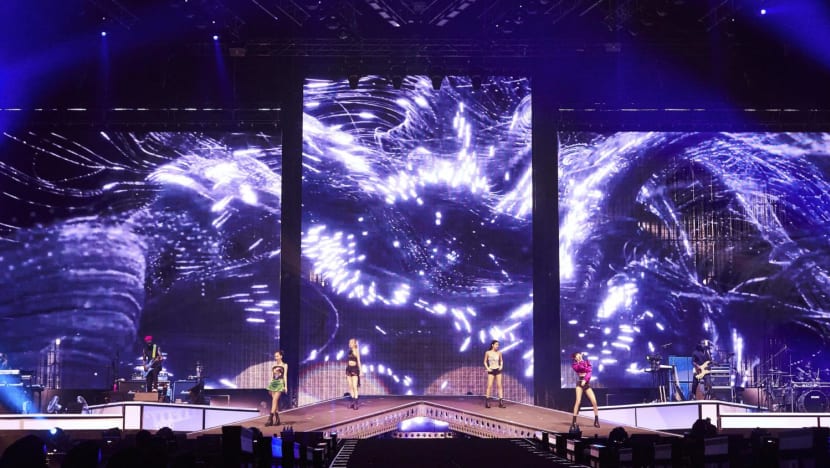 KUALA LUMPUR: An opposition lawmaker from the Islamist party Parti Islam Se-Malaysia (PAS) has urged the Malaysian government to "control" the increasing number of concerts and performances held by foreign artistes - such as the Korean girl group Blackpink - in the country. 
Citing the example of the girl group's recent concert in Kuala Lumpur over the weekend, Mr Nurul Amin Hamid told parliament on Tuesday (Mar 7) that the concert was against the values of the country's Muslim-majority population.
"Can't the government control the organising of such foreign concerts, which are increasingly being given space in our country?" he asked during the ninth day of the debate session on the Supply Bill at the policy level in parliament. 
The Padang Terap Member of Parliament said that such concerts had caused "a bit of unease" among Muslims in the country. 
"I would like to raise the concern of the Muslim community in the country about the concerts and performances from foreign artistes that are increasingly being held in the country," he said in parliament. 
"Among them are artistes such as Westlife, OneRepublic, Mamamoo, Jay Chou, and the most recent, the K-pop group Blackpink." 
Commenting on the "flood" of concertgoers at Blackpink's recent performance, Mr Nurul Amin said that it should not have been allowed in light of the major floods affecting the states of Johor, Pahang and Melaka in Peninsular Malaysia.
Local media reported that Blackpink's concert at the Bukit Jalil National Stadium in Kuala Lumpur on Saturday drew more than 60,000 fans.
This is not the first time that the Islamist party has made calls to oppose concerts by international performers held in Malaysia. 
According to Free Malaysia Today, the PAS youth wing had previously called on the government to cancel concerts featuring international artistes last August.
PAS youth wing chief Ahmad Fadhli Shaari's statement on Facebook was issued less than 24 hours after the American singer-songwriter Billie Eilish held her concert at Bukit Jalil National Stadium last year. 
It also warned of nationwide protests, saying that such events encourage "hedonism", Free Malaysia Today reported. 
In 2016, PAS made a similar call to ban the concert held by American singer Selena Gomez.