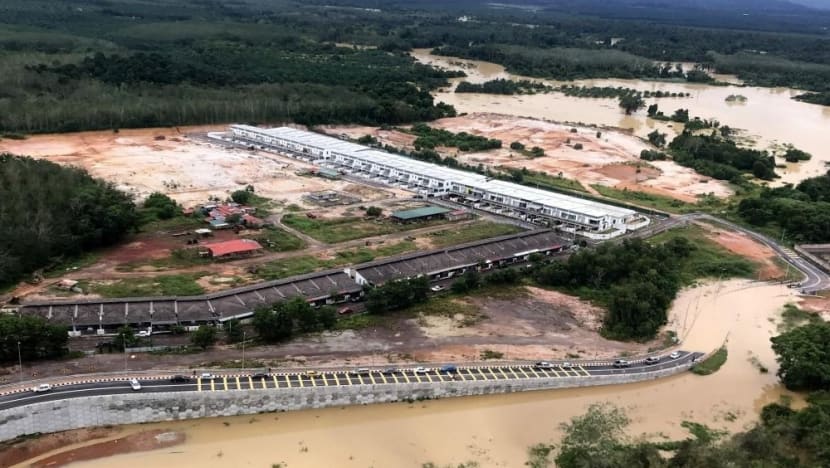 JOHOR BAHRU: More than 5,000 residents in Johor state have been displaced by floods amid intermittent downpour in the southern state on Tuesday (Jan 4). 
In a statement, Johor's health and environment committee chairman R Vidyanathan confirmed that as of noon on Tuesday, the number of flood victims in the state has increased to 5,479 people, compared with 4,737 on Monday. 
Mr Vidyanathan added that the victims were from seven districts - Segamat, Tangkak, Kota Tinggi, Mersing, Kluang, Batu Pahat and Muar. 
The Segamat district is worst-impacted, with more than 4,000 flood victims. 
In an update on Tuesday, the Department of Irrigation and Drainage said that five rivers, four of which are located in Segamat, were categorised to be in dangerous levels. 
The Malaysian Meteorological Department issued a warning on Tuesday at 3.10pm that some areas in southern Johor, such as Johor Bahru, Kota Tinggi, Pontian and Kulai, were in danger of heavy rain until 6pm. 
In his statement, Mr Vidyanathan also said that 79 temporary relief centres have been opened to accommodate these victims, and that food would be provided. 
Mr Vidyanathan also stressed that health standard operating procedures were in place to curb the spread of COVID-19 in these relief centres. 
"We have to adhere to standard operating procedures which have been set, regardless of where we are," he said. 
"All flood victims have undergone screening for temperature and minor symptoms when admitted to relief centres," Mr Vidyanathan added. 
PM ISMAIL SABRI APPROVES RM5 MILLION TO MITIGATE FLOODS IN SEGAMAT 
On Tuesday morning, Prime Minister Ismail Sabri Yaakob visited a relief centre in Kampong Tandong in Buloh Kasap, Segamat, where he presented compassionate aid of RM1,500 (USD$358.34) to each of the 26 affected households based there. 
Speaking to reporters during the visit, Mr Ismail Sabri said that the government has approved an allocation of RM5 million to upgrade a bund in Segamat to prevent floods in the future.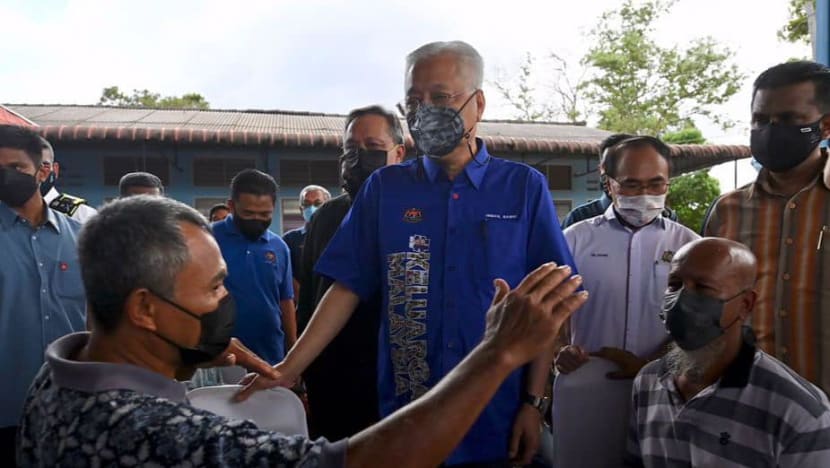 "Today, I was briefed by the Department of Irrigation and Drainage that if we want to prevent future flooding in Segamat, we have to have higher bund walls," he said, according to Bernama. 
"There is an urgent need. So today, I have approved RM5 million for the purpose," he was quoted as saying. 
Last Sunday, the bund which was built in 2019 burst and caused Kampung Spang Loi and other surrounding villages to be inundated by overflowing waters from the Muar river, Bernama reported.
"WE ARE PRAYING IT STOPS RAINING": ASSEMBLYMAN 
State assemblyman of the Jementah constituency in Segamat, Mr Tan Chen Choon, told CNA that the weather had improved on Tuesday morning, but he was wary that heavy rain could be unpredictable. 
"As of Tuesday, more than 700 people in my constituency have been displaced to eight relief centres. We are praying that it stops raining or this number will increase further," said the Democratic Action Party politician.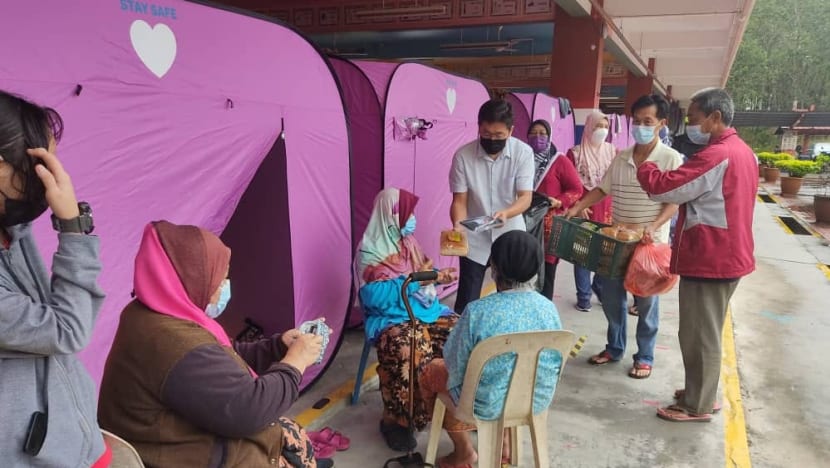 Mr Tan said that his residents told him how the water level in their homes rose abruptly on Monday and they tried to grab whatever valuables they could before rushing out to safety. 
"Many of them have not experienced floods before. Segamat experienced bad floods in 2006 and 2011, but the government had implemented projects and construction work to widen rivers to mitigate floods and it worked, so what happened over the last few days is a surprise," he added. 
Mr Tan said he and his team visited relief centres across the constituency to help distribute snacks, face masks and hand sanitisers. 
"The help extended by the Johor authorities have been good, the relief centres are well stocked and we are thankful for this," he added.