'Try it and see the consequences': Johor Sultan warns against defying ban on political talk in mosques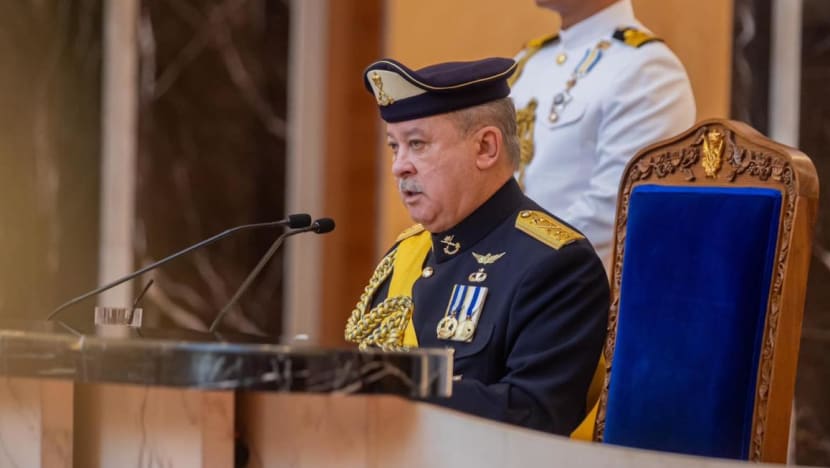 JOHOR BAHRU: Johor ruler Sultan Ibrahim Ibni Almarhum Sultan Iskandar on Thursday (Mar 23) warned politicians against defying the order made by state rulers to stop using mosques and surau (small prayer halls) as political platforms. 
"If anyone dares to challenge this directive in Johor, try it and see the consequences," Sultan Ibrahim told The Star. 
No political talks or speeches are allowed in mosques and surau in the southern Malaysian state, following a ban on Jan 18 by Johor Crown Prince Tunku Ismail Sultan Ibrahim who is also chairman of the state's Islamic Religious Council. 
A prohibition order against political talks had been sent to about 850 mosques and 2,000 surau across Johor, said Sultan Ibrahim as reported by The Star.
He added that mosques and surau should serve as information centres for dakwah (Islamic propagation) and places for religious talks by certified lectures and speakers, besides being a place for worship. 
"If political talks are allowed, it will create uneasiness and disunity among Muslims.
"Do not tell me that politics is part of Islam and (that) politicians can talk freely," he reportedly said, adding that he had a responsibility as the head of Islam in the state to protect the sanctity of the mosques.
According to The Star, Sultan Ibrahim also called on politicians to focus on solving bread-and-butter issues faced by the public instead of using race and religion to be divisive. 
"Focus your attention on resolving the people's burdens, such as the cost of living, meeting daily needs, their struggles to pay their household bills and economic concerns," he said. 
"Instead of dividing the people by harping on race and religion, tell me what are your plans to bring harmony?" 
Sultan Ibrahim also expressed his displeasure over a preacher who allegedly insulted the royal institution and said that sultans, prime minister and ministers were all beneath religious scholars in standing. 
State police chief Kamarul Zaman Mamat has said that 16 police reports have been lodged against the preacher, reported The Star.
Besides Johor, the east coast state of Terengganu has also banned politicians from delivering religious talks and sermons in mosques and surau. 
The edict was announced on Mar 2 by Terengganu's Islamic Religious and Malay Customs Council (MAIDAM), as ordered by state ruler Sultan Mizan Zainal Abidin.
This came after some politicians had given religious lectures or classes and led Friday prayers without the council's approval. 
"Therefore, MAIDAM has decided to disallow all state assemblymen, Members of Parliament (MPs), and senators from delivering any religious lectures in mosques and surau in Terengganu," said MAIDAM president Shaikh Harun Shaikh Ismail. 
He added that all political leaders and activists are also not allowed to lead and deliver the Friday sermon in mosques as well as deliver religious talks without the council's permission.
According to the Malay Mail, Parti Islam Se-Malaysia (PAS) president Abdul Hadi Awang said that he will continue to give sermons in Terengganu despite the ruling. 
"We must realise (that) in Islam, politics and religion are inseparable. Even prophets gave political sermons," he told reporters in Marang, Terengganu on Mar 4. 
"What is wrong, we must speak up about it. Be it about economics, politics or whatever, Muslims are obliged to speak up if they see something wrong."