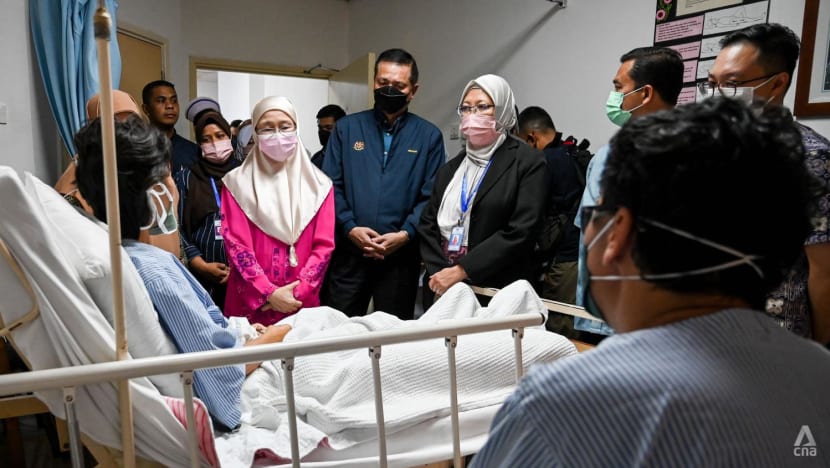 SELAYANG, Selangor: Four people who were injured in Friday's landslide at a campsite in Batang Kali are in stable condition, said Malaysia's health minister Zaliha Mustafa.
"All of them are stable and comfortable. Some of them may be discharged either tomorrow or the day after," she told reporters on Saturday (Dec 17) after meeting the survivors who are being treated at Selayang Hospital in Selangor.
Dr Zaliha was accompanied by the wife of Prime Minister Anwar Ibrahim, Dr Wan Azizah Wan Ismail.  
The hospital is also providing psychological support to the survivors.
"This will continue until they return home. This is very important because they have undergone trauma. They will need support," Dr Zaliha said, adding that she hopes the families of the victims would stay strong in the face of the tragedy.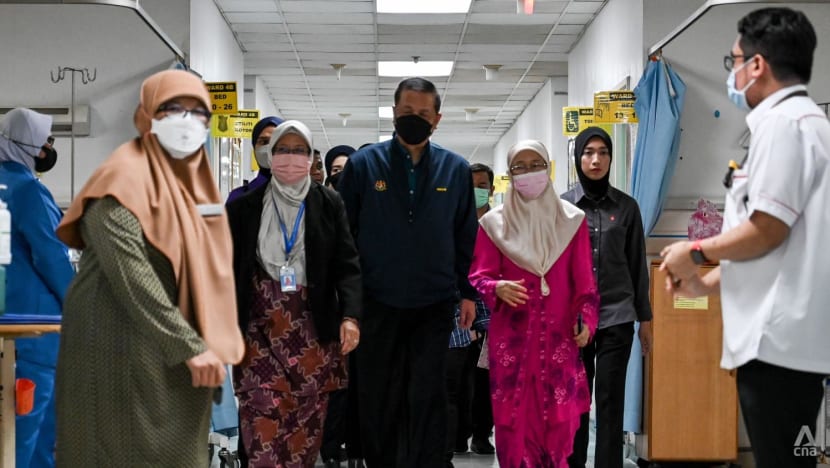 One of the survivors in hospital is 25 weeks pregnant. 
The woman, who did not want to be identified, told reporters briefly that the mud from the landslide ended up at the side of her tent.
She said everyone was sleeping when the tragedy stuck and that her husband had helped rescue a survivor and her child.
The pregnant woman and her baby are doing fine, a medical officer told Dr Zaliha and Dr Wan Azizah.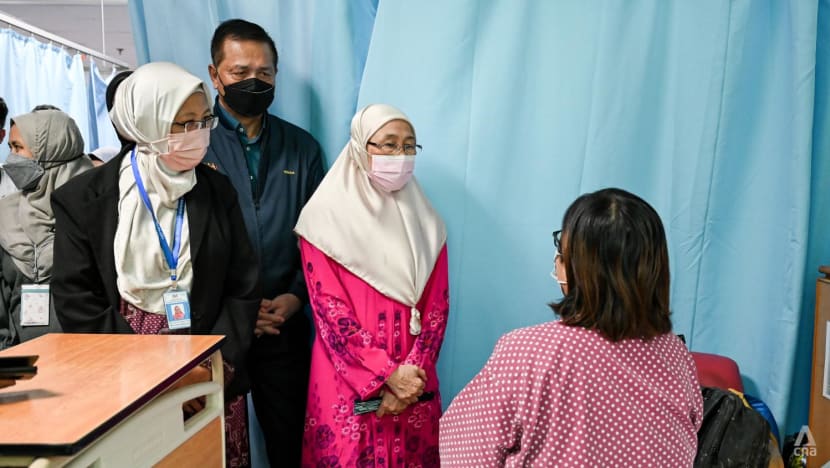 According to the National Disaster Management Agency (NADMA), eight survivors had been admitted to different hospitals for treatment.
Three of them were discharged on Friday. Another four were taken to Selayang Hospital and one was taken to Kuala Lumpur Hospital.   
The death toll from the landslide rose to 24 on Saturday after the bodies of a boy, a girl and a woman were found.
Nine people were still missing after the predawn landslide hit the site located at an organic farm in Batang Kali, a popular hilly area near Genting Highlands.
Selangor state fire and rescue director Norazam Khamis said the chances of finding survivors in the mud and debris a day after the disaster were "slim."
There were more than 90 people at the campsite when the landslide struck. Authorities said 61 people had been found safe or rescued.