IN FOCUS: 'When the sky gets dark, my stomach will sink' - trauma for recurring flood victims in Malaysia
Ahead of World Mental Health Day on Oct 10, CNA looks at how climate change has exacerbated the yearly flooding which comes with the monsoon. This is translating to more people suffering from long-term mental health effects such as PTSD.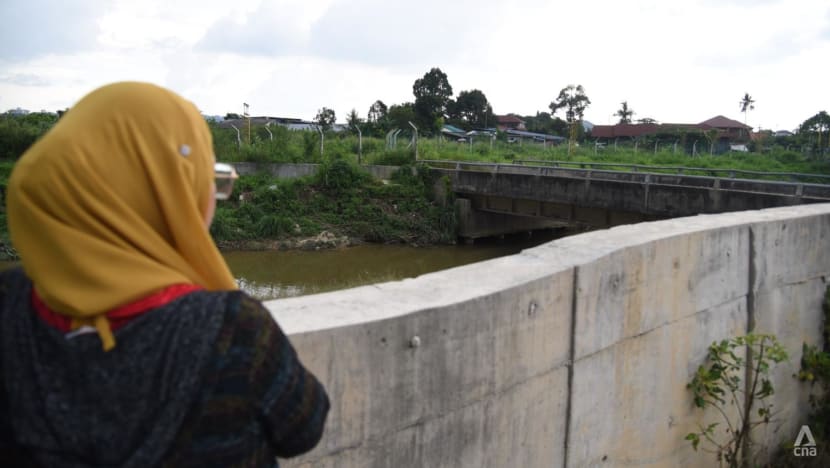 KUALA LUMPUR: For Abdul Rahman Said, memories of the storm and ensuing flood that killed his entire family in July continues to haunt him. 
During recurrent flashbacks, he still hears the screams of his neighbours and remembers how waves of murky brown water had engulfed his wooden home.
On Jul 4 evening, the 71-year-old was out running an errand when a storm caused the Kupang river to overflow, triggering a flood that destroyed eight homes in his village Kampung Iboi, near Baling in the northern Malaysian state of Kedah. 
Abdul Rahman could only watch from atop a hill as his wife, adopted son and daughter-in-law who was four months pregnant were enveloped by the strong currents while stranded in their home. 
"I wanted to go down (to save them) but my nephew and other village folks held me back. They said if I entered the water, I would surely die," said the retiree.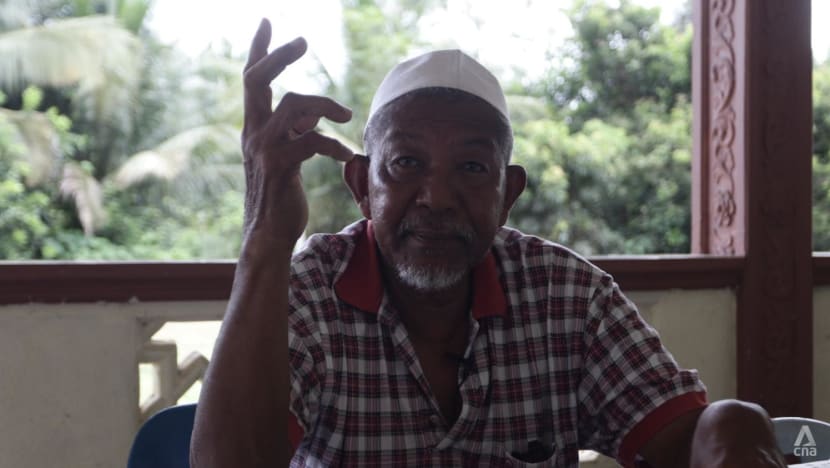 "I just sat down on the dirt, buried my head in my hands so I couldn't see (what was going on) and gritted my teeth. I had to curb my every instinct," added Abdul Rahman. 
The bodies of the trio were found by rescuers a day later, locked in embrace under a pile of logs.
Feeling overwhelmed, Abdul Rahman recently confessed to village elders that he was suffering psychologically from the episode. 
"It has been two months but I still feel that it just happened last week. It plays in my thoughts and feelings," he said. 
He added that these memory flashbacks have left him in a dark place, curbing his appetite and ability to sleep.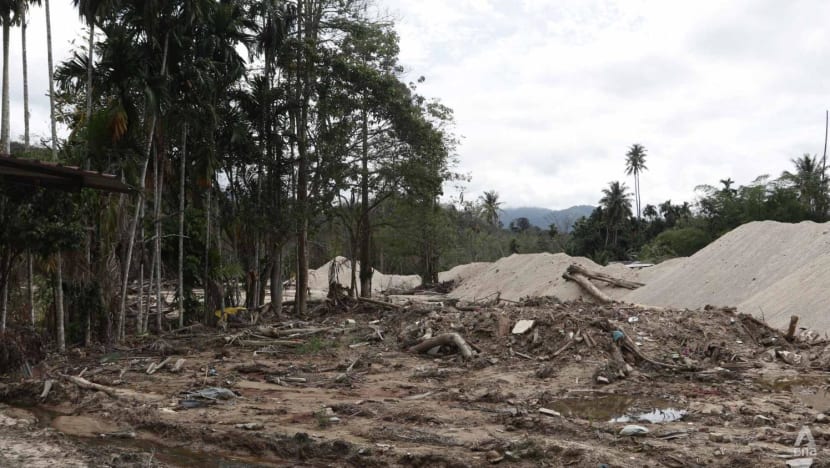 "In the middle of the night, I will awaken in a cold sweat and look over to see that my wife is no longer there," said Abdul Rahman. 
He is among people in Malaysia who have suffered post-traumatic stress disorder (PTSD) from flood events. 
The frequency of floods in Malaysia has been increasing in recent times, with some experts pinpointing climate change as a possible factor. 
According to a report released by the World Bank, the median figure of people in Malaysia who were exposed to extreme flooding between 1971 and 2004 was 73,212. However, this is projected to increase to 175,502 between 2035 and 2044.
"Frequency and extremity of flood events (in Malaysia) have increased in recent decades with projections they could increase with continued global warming," said the report which was released in 2021. 
There is concern among mental health experts in Malaysia that there will be more flood victims, who will in turn show symptoms of post-traumatic stress. Such cases could start with depression and anxiety. Eventually, there may be more suicides. 
Mental health expert Andrew Mohanraj, who is president of the Malaysian Mental Health Association (MMHA), told CNA that those with PTSD from floods are likely to report intense feelings of anxiety, depression and paranoia.
"A person having PTSD will exhibit symptoms like being highly irritable, sometimes even violence towards others, having poor sleep, as well as feeling guilty and having a great deal of shame over what happened," said Mohanraj.
"And then of course, unfortunately, in trying to cope with this then the person might tend to resort to maladaptive coping strategies, like abusing substances such as sleeping medication and alcohol. And, sadly, in some cases, this results in suicide as well," he added. 
In Abdul Rahman's case, he was referred to counsellors from the Ministry of Health and underwent weekly tests to monitor his trauma level. 
"When the sky gets dark and I hear thunder, my stomach would sink. I have never been afraid of heavy rain like how I feel now," he told CNA. 
Rohini Krishnan, a counsellor from Meraky Counselling Services who has treated flood victims in Kedah, suggested that Abdul Rahman's trauma level is likely to be high given the magnitude of grief and bereavement from the incident. 
"The loss of loved ones will definitely exacerbate the impact of the trauma on the individual … because it's something much, much more than loss of property and valuables," she said. 
"For such cases, the person might be at level eight or nine or even 10 (out of a scale of 10). Counsellors need to sit down (with him) and do a lot of processing and uncovering to help in recovery," she added. 
Last month, Health Minister Khairy Jamaluddin said that Malaysia saw an 81 per cent increase in suicide cases overall in 2021, with 1,142 cases reported last year as compared to 631 cases in 2020. He noted that a main cause for this was mental health issues exacerbated by the COVID-19 pandemic.
ANXIETY, FEAR OF RAIN 
Trauma may not necessarily manifest only in flood victims who have lost their loved ones. 
Zaili Man, who was also affected by the Baling floods in July, lost his home, livestock and all the equipment for his restaurant business. 
"We did not dare to go home for a month because we were all in trauma," said the 42-year-old, who lived with his wife and three children aged 15, 12 and eight at Kampung Bendang Padang.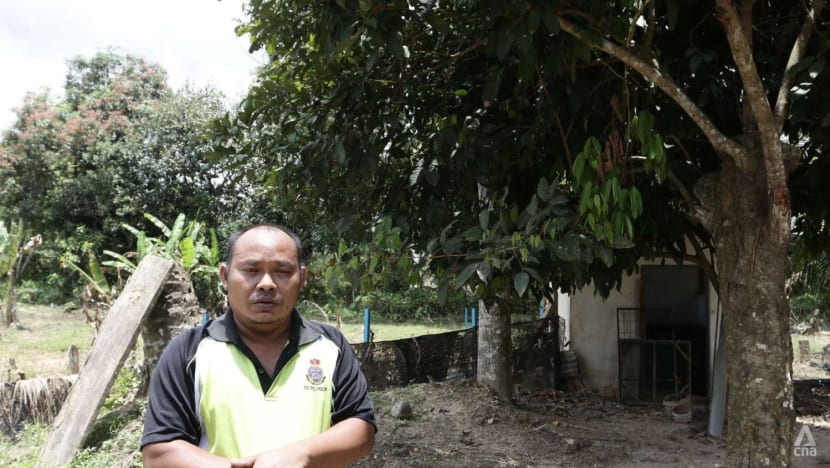 When the floods happened, the five of them grabbed whatever possessions they could and swam out of their village to the nearest relief centre.
"It was like a tsunami, huge waves carrying logs smashing into our small house. If it happened at night, with no sunlight, we would all be dead," said Zaili. 
He said that his entire family has been struggling to sleep and are constantly "on high alert" since the incident. 
Marniza Othman, an operations manager living in Kampung Melayu Subang, Selangor, related how her entire family has been "psychologically traumatised" after their ground-floor apartment was hit by a major flood late last year. 
It was one of Malaysia's largest flood events in recent times, when torrential downpour over two days in December 2021 led to a situation dubbed by government officials as a "once in a hundred years" weather event.
The floods, which impacted residents across nine states, displaced more than 70,000 people and left 54 dead. 
Marniza's memories of the flood have continued to torment her. She and her three young children were initially trapped inside their flat as water gushed in through the door rapidly. 
She and her husband had to carry and guide the children out while avoiding dangerous debris. 
"For our children, (the water level) was at the height of their chin. At some points, they couldn't move and hit some furniture," said Marniza. 
The family eventually made it to her mother-in-law's home nearby but the nightmare did not end there.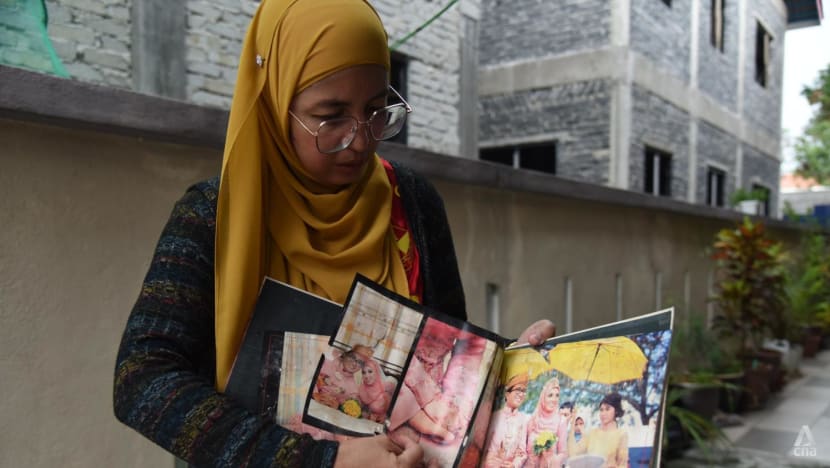 After spending two nights away from their flat, the family returned to find the walls and floor caked with mud and many of her cherished possessions such as her wedding photo album, washing machine, stove and fridge all damaged beyond repair. 
They were also forced to pick up centipedes, millipedes, cockroaches and even a small snake from the damp floor.  
"The psychological impact is bad, especially for the children. Even if it rains for a short time these days, an hour or two or so, the children will ask 'Is it going to flood again?' 'How long will the rain last?'" said Marniza. 
"These days when we go to any river, they won't swim. Because they associate the water flow with what they experienced during the flood," she added. 
When asked if she considered seeking psychiatric help for her family members, Marniza maintained that they were committed to try to get through the phobias and trauma by leaning on one another.
HOW PTSD AMONG FLOOD VICTIMS IS TREATED
However, there were others affected by last year's massive floods who have reached out to the authorities and organisations for assistance. 
Mohanraj of MMHA noted that following the floods in late 2021, the association received 127 phone calls from residents seeking psychological help. Out of these, 25 people exhibited symptoms of PTSD and were eventually diagnosed.  
"What MMHA did then was to offer psychological support (to all callers) through our in-house clinical psychologists. And for the 25 who were identified to have PTSD, more specialised support was given from our visiting psychiatrists, including by prescribing medication," he said. 
Mohanraj recalled how MMHA helped with the case of a middle-aged lady, who suffered severe PTSD after feeling immense guilt seeing her immediate neighbour who had physical disabilities die from the floods. 
She was among the thousands who were evacuated from their homes in Hulu Langat, Selangor in December 2021. 
The lady had anxiety, acute stress and even suffered suicidal thoughts, he said. 
With the support of her husband, the woman approached MMHA for treatment - which came in the form of psychiatry intervention and prescription of a type of antidepressants - selective serotonin reuptake inhibitors.
Mohanraj added that after her condition stabilised, the woman was referred to a clinical psychologist for cognitive behavioural therapy. 
"I must say that she has done remarkably well. She used to run a grocery store in the neighbourhood but for a while she couldn't run it because she had social occupational dysfunction (from her PTSD)," said Mohanraj. 
"Now she has returned and is manning the shop," he added.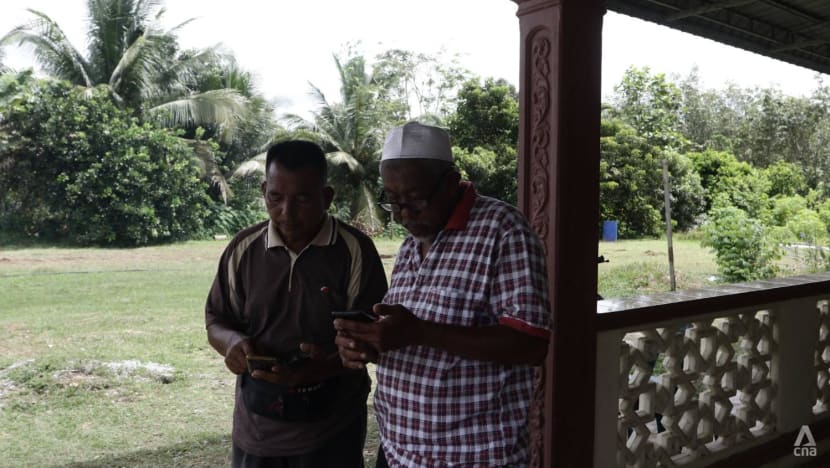 Abdul Rahman, who lost his family in the Baling floods, told CNA that treatment and therapy by Ministry of Health counsellors have aided him in moving forward from the episode. 
"To curb these sad feelings and have control over my emotions, they have given me tips such as taking deep breaths, thinking happy thoughts and turning to religion to soothe me," he said. 
"My latest trauma test scores indicate that I'm still suffering from trauma. But I am optimistic that I will improve, with the help of God and the village community around me."
MORE FLOODS COULD TRIGGER MORE TRAUMA
With the authorities warning that the northeast monsoon from October onwards could trigger heavy downpours, there are fears among residents that they might be forced to relive their traumatic experiences. 
In a statement issued in September, the Malaysian meteorological department (Met Malaysia) said that wet weather is likely to hit many parts of the country until February 2023, with strong winds expected from the east coast of Peninsular Malaysia.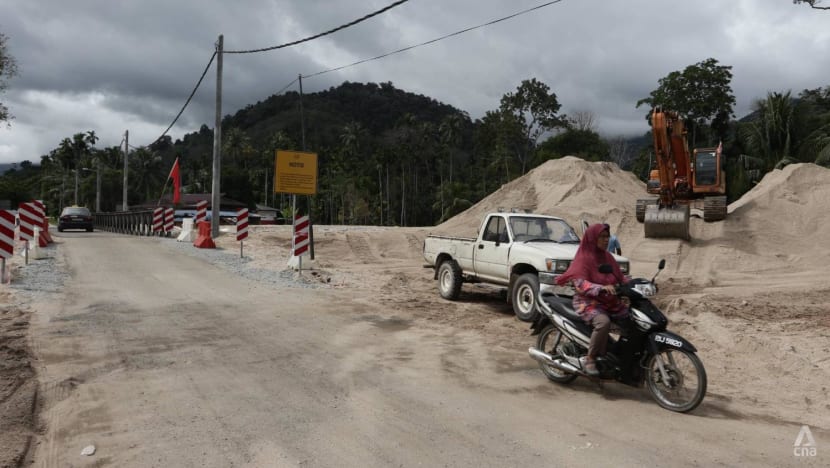 Malaysian Prime Minister Ismail Sabri Yaakob issued a statement on Sep 12, highlighting that the government is making early preparations for imminent large-scale floods. 
He said that disaster management committees at the district level have been instructed to be immediately activated while funds have been allocated to provide fibreglass boats at certain areas.
The Selangor state government has also issued a warning that scattered thunderstorms combined with high tide in coastal areas could lead to a "high-level disaster" for those living in Klang, Kuala Langat, Sepang, Kuala Selangor and Sabak Bernam. 
Marniza, whose apartment is located near Klang and is adjacent to a flowing river, said that she and her husband will consider moving if floods continue to persist. 
"The children are afraid, they don't really dare to go near the river anymore … If the floods happen again this year and our home is hit again, we will likely have no choice but to move," said Marniza.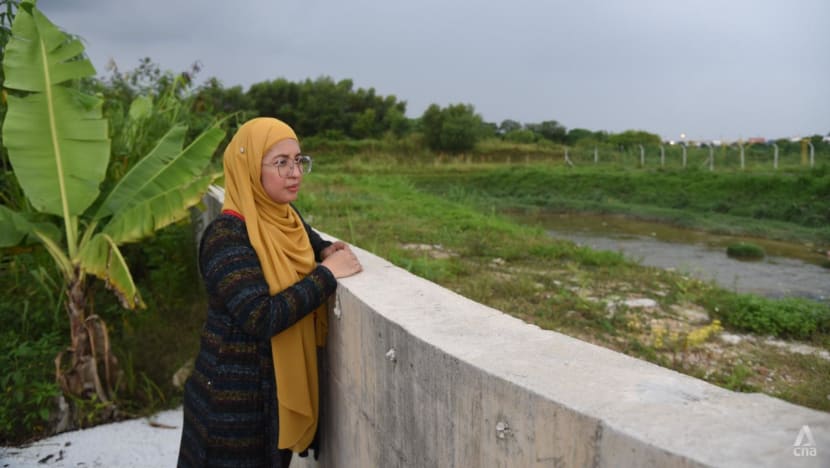 "Moving to a safer location will give us peace of mind," she added. 
In case the floods hit again this year, Marniza said she has prepared a go-bag for the family containing clothes and important possessions. They have also charted a route to escape quickly to the nearest temporary relief centre.
Like Marniza, other residents across the country are conscious about how climate change can trigger unpredictable weather patterns that could impact their everyday lives.  
According to a Mediacorp survey which polled 1,000 residents in different parts of Malaysia, 73 per cent of the respondents acknowledged that climate change has had either a noticeable, significant or overwhelming impact on their mental health. The remaining 27 per cent said that climate change had either no impact or slight impact. 
In anticipation of more extreme weather events, MMHA's Mohanraj urged the government to raise its preparedness to help flood victims with PTSD early. He said this should be done by ensuring that first responders are trained in psychological first aid. 
He explained that it was inevitable that floods would recur in Malaysia, and that it would be prudent for authorities to identify and treat victims with PTSD before the symptoms worsen. 
"As much as I don't want disasters like this to happen … floods are here to stay," said Mohanraj. 
"The government must quickly roll out psychological first aid training to groups of people like officials in government as well as first responders. There is robust literature that supports the finding that if psychological first aid is given at an appropriate time, what you do will actually prevent PTSD later," he added. 
Watch CNA Leadership Summit live on 10 October 2022 from 1.30pm SGT via cna.asia/leadership-summit. 
You may also be interested in: