'It's beautiful to see everyone working in harmony': Malaysia volunteers out in force to aid flood victims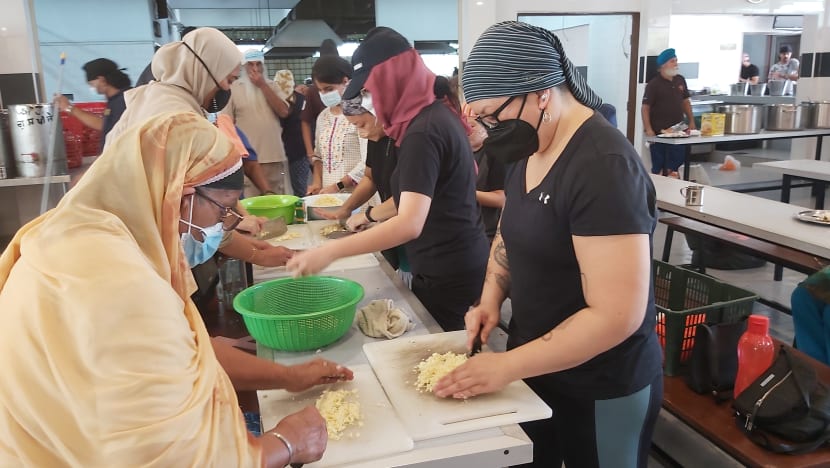 SELANGOR: Malaysians were out in force to lend a hand to those affected by catastrophic floods in the populous Klang Valley area.
As of Tuesday (Dec 21), more than 20 people have died across the country, while more than 65,000 people have been displaced from their homes.  
Among those who were working to send aid were volunteers with Sikh organisation Gurdwara Sahib Petaling Jaya. The team distributed 7,000 food boxes on Sunday and 15,000 food boxes on Monday. As of Tuesday afternoon, more than 8,000 boxes of food have been given out for the day. 
The organisation also mobilised boats and pickup trucks to ensure that the food is delivered to flood victims in rural areas across the Klang Valley.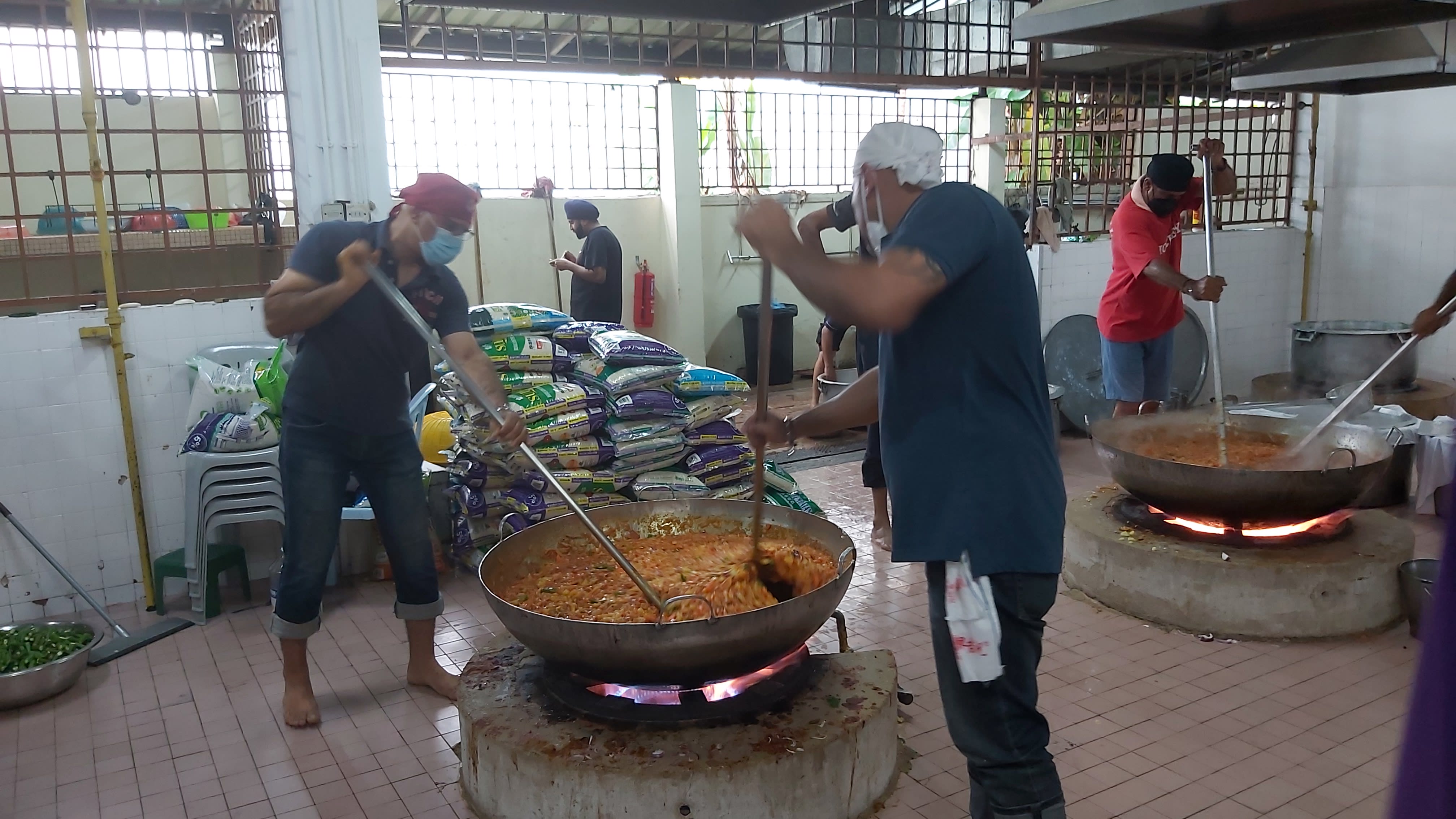 The organisation's vice president Jasbir Kaur told CNA that she was pleasantly surprised by how the unfortunate incident has galvanised Malaysians to help one another in time of need. 
"Malaysians from all walks of life - Malay, Chinese, Indian - everyone packing, cooking, loading and distributing food," said Ms Kaur. 
"There is equality here. Everyone is working in harmony and it is beautiful to see after such a difficult time," she added. 
She explained that Gurdwara Sahib Petaling Jaya was running a food bank for flood victims and that the meals are vegetarian and halal.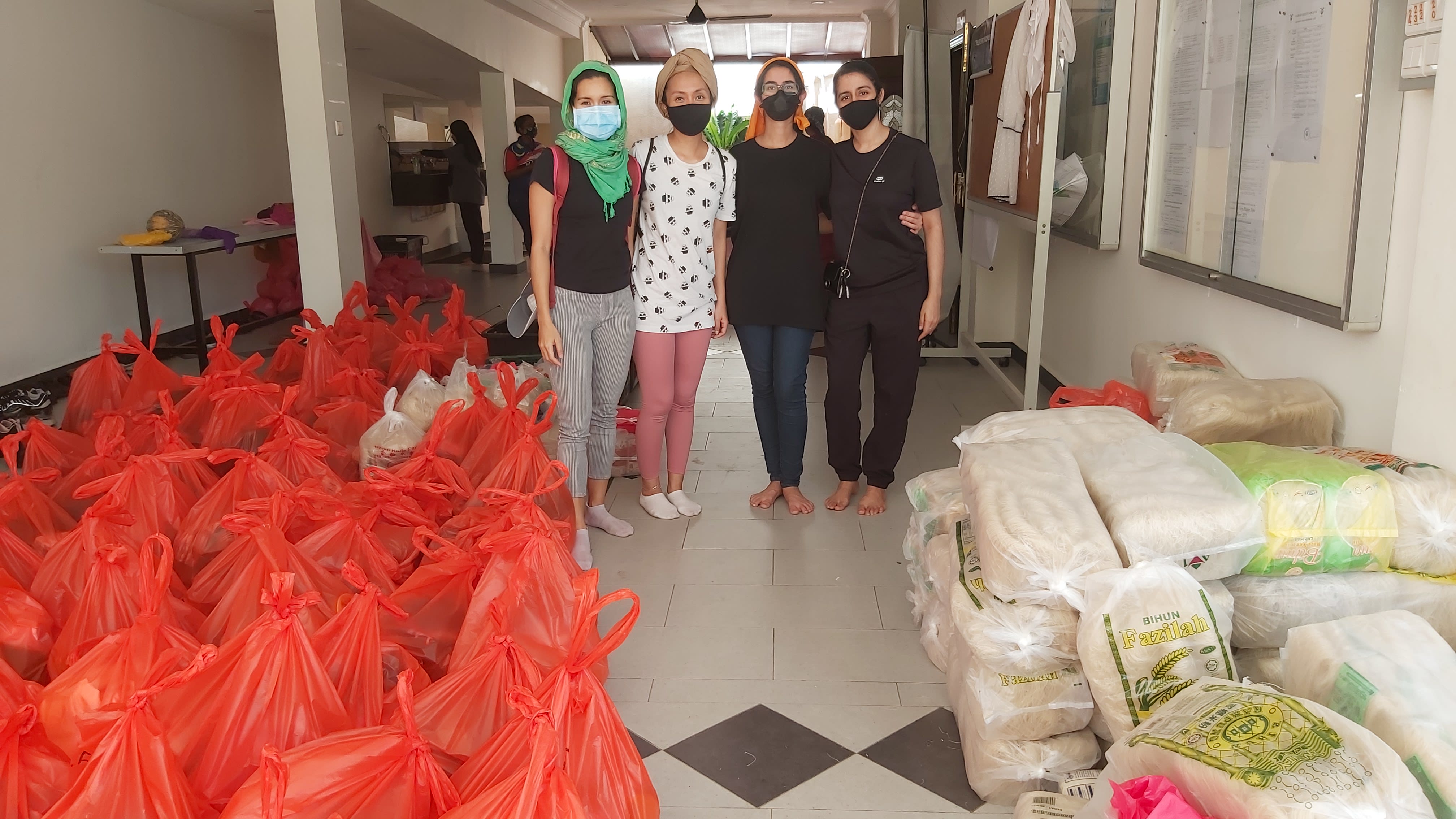 One of the volunteers was 35-year-old Suraya Barakbah, who told CNA that she just wanted to help the flood victims by packing food and basic necessities like sanitary pads, clothing and blankets.
"Everyone is here, from different races and religions. Everyone who is here just walks in and does whatever is needed. I don't feel restricted here," said Dr Suraya who is from Sarawak.
Over at Kampung Kenangan in Subang Jaya, Selangor, the waters have receded and residents were returning to their homes to assess the damage. Some of them were seen washing mud off their vehicles and carpets. 
Kuala Lumpur resident Asyraf Suhaimi was seen distributing packets of groceries to residents from his car.
Mr Asyraf told CNA that he and a small group of friends decided to pool some money together and buy items such as rice, milk powder and cooking oil. 
"It wouldn't cover the financial losses they've sustained to their homes and appliances, but we are hoping it would at least give them some respite during this trying time," said Mr Asyraf.
On Tuesday, three days after the torrential rains, some people were still reportedly stranded and awaiting rescue. There have also been complaints on social media that the authorities have been slow to act and deliver aid.
Prime Minister Ismail Sabri Yaakob said on Tuesday that there were weaknesses in the government's flood response and promised improvements going forward. He also said that the flood situation in Selangor was unexpected. 
JOHOR DEPLOYS SOUTHERN VOLUNTEERS TO SELANGOR
Meanwhile, over at Hulu Langat, Selangor, which is among the most affected areas, around 37 members of the Southern Volunteers under the Johor government have been deployed to send humanitarian aid and help with cleaning efforts. 
Mr On Jabbar, who is the chief of the Southern Volunteers' humanitarian aid contingent, told CNA that RM50,000 (US$11,880) worth of supplies, sponsored personally by Johor Crown Prince Tunku Ismail Sultan Ibrahim, have been successfully distributed to the residents of Hulu Langat. 
"These include basic everyday items such as mineral water, diapers, biscuits and bread," said Mr On.
He added that the Southern Volunteers were discussing with the Selangor state government on what other help may be required during the second and third phases of recovery efforts, which involve cleaning and rebuilding works.
Mr On explained that even though Johor was not impacted by the floods this time round, it was important for the state to show solidarity with fellow Malaysians and extend help in this time of need. 
POLITICIANS ROLL UP THEIR SLEEVES
Politicians have also rolled up their sleeves and hit the ground to personally render assistance.
Bangi Member of Parliament Ong Kian Ming wrote in a Facebook post how he had used his kayak to rescue 40 residents at the badly-hit Taman Sri Muda area. 
"Because I am an experienced kayaker (about 20 trips along Sungai Klang, Gombak and Hulu Langat over the past six years), I was able to bring my kayak solo into Taman Sri Muda," according to Mr Ong.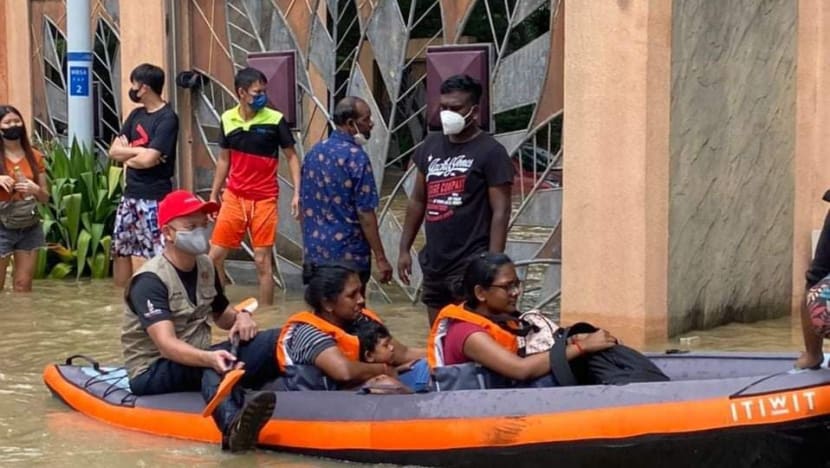 "I made about 15 trips over a 4-hour period when I rescued about 40 people. The rest of my team rescued about 20 people. It was a very tiring effort as I was the only person kayaking in my kayak," he added.
Senior Minister in charge of International Trade and Industry Azmin Ali also tweeted photos and a video of him heading down to affected areas in his Gombak constituency to extend help. 
Wearing yellow boots, he could be seen in a video shovelling muddy water out of a home. 
"Affected residents have been shifted to temporary relief centres. Help will always be extended to them, including basic necessities and medical aid," he wrote on social media.