Millions of Indonesians expected to travel home for Eid, in one of the busiest mass exodus in years
Over 123 million travellers are expected to make their way back to their hometowns, up from about 86 million last year.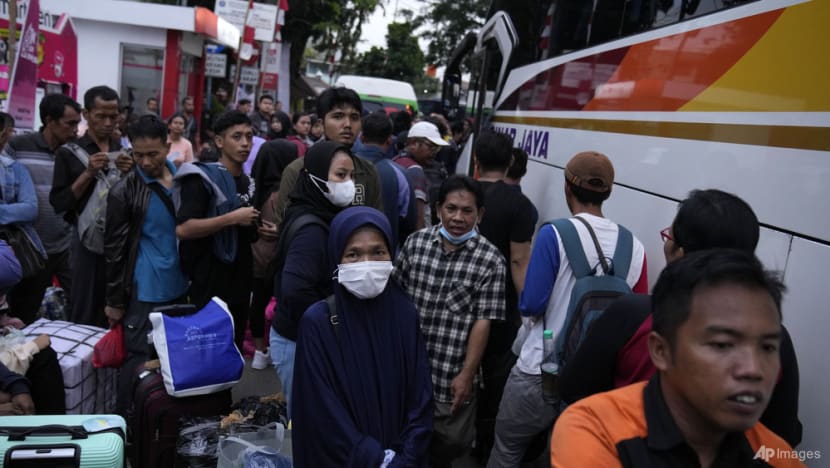 JAKARTA: With COVID-19 restrictions officially lifted, this year's Eid mass exodus is expected to be one of the biggest and busiest in years in Indonesia.
 
More than 123 million Indonesians are expected to make their way home for the annual Eid holiday, the Transportation Ministry has estimated.
They will travel by land, sea and air. 
This year's celebration will be the first time Mr Afrizal and his family are back home since the COVID-19 pandemic.
 
"Last year we still had some worries, but now it seems like COVID-19 has started to disappear," said Mr Afrizal, as he and his family waited for a bus to get from the Pulo Gebang bus terminal in East Jakarta to Bukit Tinggi in West Sumatra.
 
Bus operators told CNA the number of passengers this year has increased by up to 20 per cent.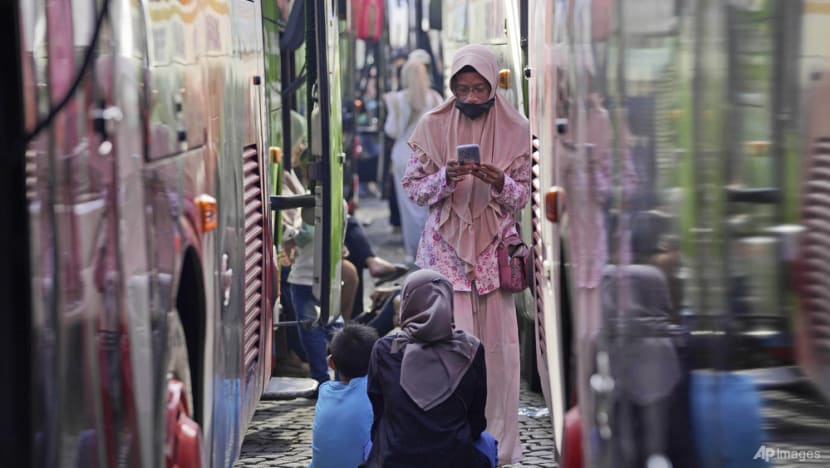 "There are more people this year on our routes because this is after the pandemic, so people starting this year can now go home freely," said Ms Sudarni of Siliwangi Antar Nusa Transport Company.
 
She said that there were about 100 to 200 passengers daily last year, but the number has risen to more than 200 a day this year. 
REUNITING WITH LOVED ONES
Some 18 million people are expected to travel from Jakarta and the Greater Jakarta areas alone.
Passengers have also started to throng train stations to complete their trek home.
 
The train station in Central Jakarta, for instance, is seeing more than 20,000 passengers per day making the journey home. The number of passengers is expected to increase closer to Eid. 
 
"Maybe in the past year, there were still regulations such as an antigen test or PCR (polymerase chain reaction) during the Eid holiday," said Ms Eva Chairunisa, spokesperson for Kereta Api Indonesia. 
 
"For now, those above 18 years must receive three vaccines, those 13 to 17 years old must receive two vaccines, then for six- to 12-year-olds who have not been vaccinated, they can still use the train accompanied by adults who meet these requirements."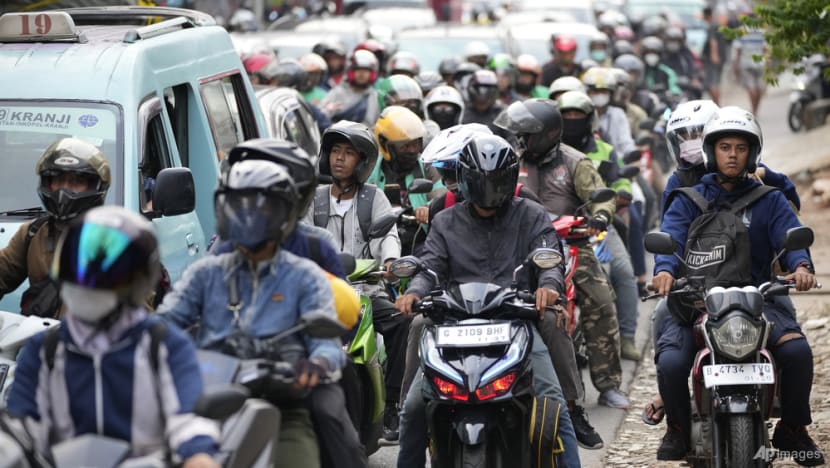 The Transportation Ministry has predicted that over 123 million travellers will make the annual trip back to their hometowns this year to visit their loved ones. 
 
This is up from an estimated 86 million people last year.
MUDIK MASS MIGRATION 
In Jakarta, authorities have allocated a total of 70 trains per day for the holiday period, more than last year's 63 trains, to accommodate the spike in travellers.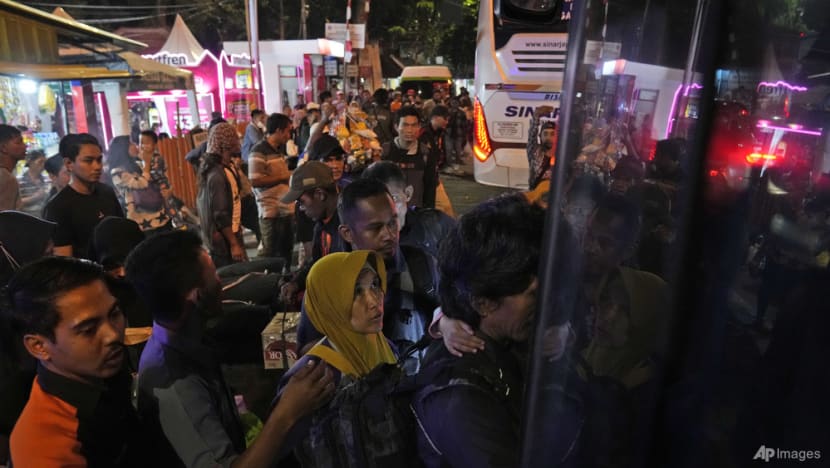 The mass exodus, locally known as "mudik" season, is one of the country's long-standing traditions, where millions return to their hometown to celebrate Eid and reunite with their extended families. 
 
Ms Anita Wijaya, who is among those travelling home for the holiday, said: "I have not met my mother for about six months, so I am happy to go home."
 
Another traveller, Mr Ahmad Suroso, said: "When I go home, I meet my child who is still small, and he asks for toys and things. I feel happy to be able to meet my wife and child."