Najib remains MP as he has filed for royal pardon, says Malaysia speaker of parliament
Former Malaysian prime minister Najib Razak will only be disqualified as member of parliament if his petition is denied.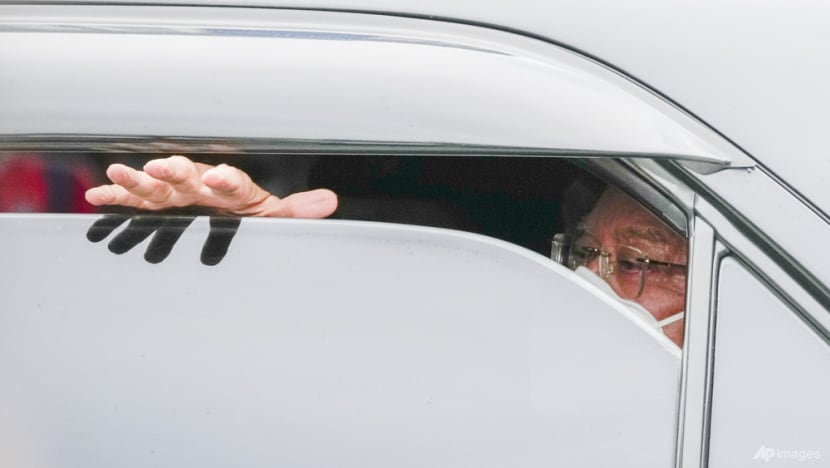 KUALA LUMPUR: Former Malaysian prime minister Najib Razak whose graft conviction was affirmed by the country's apex court two weeks ago will remain as member of parliament as he has filed a petition seeking for a royal pardon.
Parliament speaker Azhar Azizan Harun said that Najib had filed the petition for a royal pardon last Thursday, within 14 days of the Federal Court's decision.
Mr Azhar said that the enforcement of his disqualification as MP would only take place if his petition was denied.  
"This means that the status of Najib Razak as the Pekan MP remains unchanged and will only be finalised after the petition has been concluded," he said in a statement on Monday (Sep 5).
Under Malaysian law, any MP will be disqualified from their post if he or she is convicted and sentenced to more than one year of prison or receives a fine of not less than RM2,000 (US$445),  unless they receive a royal pardon. 
On Aug 23, the Federal Court dismissed Najib's appeal to overturn a 12-year-jail term and RM210 million fine over seven charges in the case involving funds from the former unit of 1Malaysia Development Bhd (1MDB).
The charges against Najib, who served as prime minister from 2009 to 2018, involved the transfer of RM42 million from SRC International, a former subsidiary of 1MDB, into his personal bank accounts in 2014 and 2015.
He was found guilty on three counts of criminal breach of trust, three counts of money laundering and one count of abuse of power by the High Court in July 2020, and was sentenced to 12 years in jail and fined RM210 million.
The conviction was upheld by the Court of Appeal on Dec 8, 2021. Najib later filed a petition of appeal to the Federal Court on Apr 25 this year.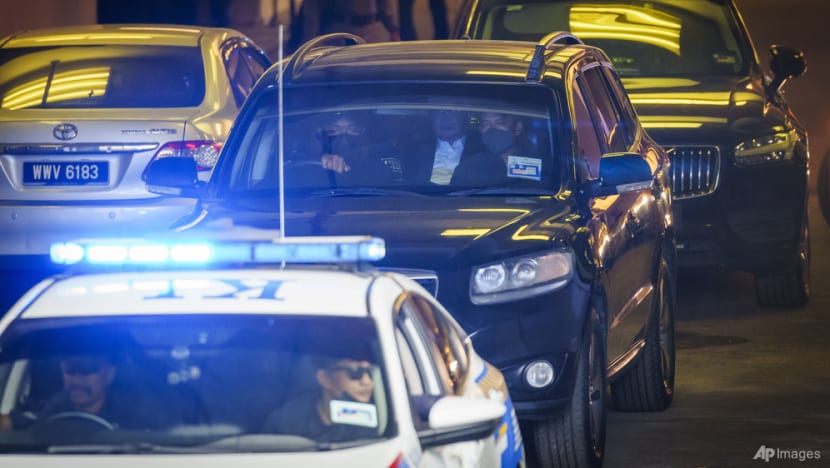 He began serving his sentence at the Kajang Prison in Selangor immediately after the Federal Court decision, although he was admitted to Hospital Kuala Lumpur over the weekend to undergo a medical check-up.
According to the Star, Najib was sent to hospital following an "unknown episode" in prison, while FMT reported that he was said to have been experiencing some pain.
On Monday however, The Malaysian Insight reported Najib as being present for his 1MDB trial. He is facing four charges related to the trial. 
In a statement on Monday afternoon, Najib's daughter Nooryana Najwa said her father had a recurring issue with his stomach.
She said that Najib was highly prone to stomach ulcers that can flare up during stress or after an episode of gastritis.
"The last time his ulcers bled (last year), he was unaware of his condition until he felt very faint due to internal bleeding and was admitted quietly to hospital for a week," she said, adding that Najib was hospitalised for three days back in 2010 to treat bleeding stomach ulcers.
She also said that in both instances in the past, the issue was caught too late and required serious medical intervention including blood transfusion. 
Last week, Najib's wife Rosmah Mansor was sentenced to 10 years in prison and fined RM970 million after being found guilty of three charges of corruption by the High Court.
She however has filed an appeal against the convictions.