Itaewon Halloween crush, Gujarat bridge collapse put spotlight on mental health
Indiscriminate sharing of photos and videos of such tragedies could lead to a wider fallout on the public's mental well-being, said experts. 
SINGAPORE: Recent tragedies, such as the crowd crush in South Korea and bridge collapse in India, have seen the issue of mental health take centre stage.
At least 155 people were killed in a crowd crush in the packed Itaewon nightlife district in Seoul, where revellers were celebrating Halloween. Meanwhile, some 132 people died in Gujarat when an overloaded pedestrian bridge collapsed into the river below.
There are concerns that the indiscriminate sharing of photos and videos could lead to a wider fallout on the mental well-being of the public.
Authorities have urged people to stop circulating the images. Experts, too, have noted that repeated viewings may have negative impacts, such as triggering survivor's guilt, and urged netizens to avoid them as much as they can.
LASTING MENTAL IMPACT
In the aftermath of a tragedy, family members of victims, witnesses, survivors and first responders all experience post-traumatic stress symptoms in their emotional and mental states, said Dr Alison Holman, professor of psychological science at the University of California Irvine.
"Many will have those symptoms and they will go away within a short period of time. But for some others, those symptoms may last a little bit longer," Dr Holman told CNA's Asia First.
"When you see something 'live' happen like that, whether it's 'live' in-person or 'live' via the media, that can be harmful because it's very real and it reflects … our own mortality," she said.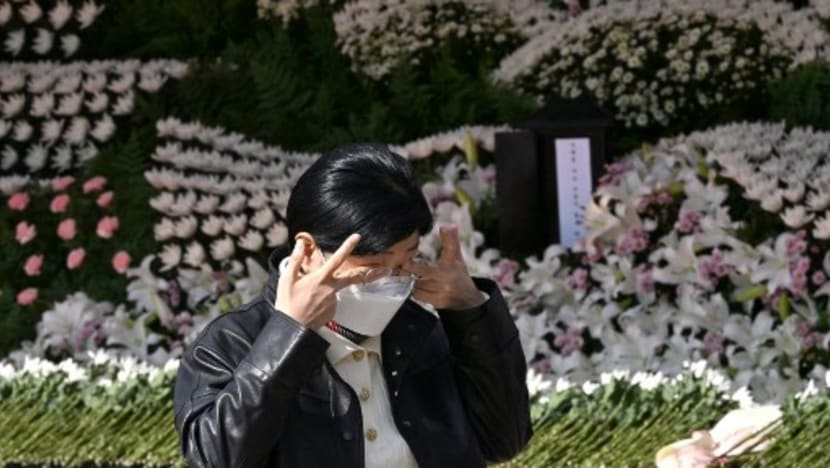 Dr Holman said people are mentally affected by such incidents based on their own life experiences.
"Perhaps somebody that used to travel on that bridge a lot may feel guilt or remorse because they ended up not being on the bridge that time, but somebody they knew was on the bridge and died," said Dr Holman.
She emphasised, however, that there is no one way for people to respond to such events.
AVOIDING VISUALS
In the age of social media, it is difficult to avoid images and videos being shared in near real-time when a tragedy occurs. However, there are risks and dangers involved in indiscriminately sharing them.
"Our research shows very clearly that the more you expose yourself to media coverage of such events, and the more you expose yourself to graphic images of that kind, you're more likely to have post-traumatic stress symptoms," said Dr Holman.
"I'm talking about experiences of re-experiencing the event over and over, maybe having intrusive thoughts about it, or trying to avoid anything that reminds you of it, and feeling hypervigilant," she explained.
Dr Holman encouraged media firms to put up warnings before they show graphic videos or pictures, so that people are aware and can make a choice whether they want to look at it.
COMMUNITY EFFORT
In times of tragedy, it is also important for the community to come together to provide support for one another to heal from the shock, said Dr Holman.
"Taking steps to provide support for somebody else is not only good for them, but it's good for you too. That kind of pro-social engagement that people have is really good for your mental health, (and) is good for your physical health," she said.
"It's also really good for building a community and having a sense of social responsibility for making sure that your country and your community can move on and find a way to heal."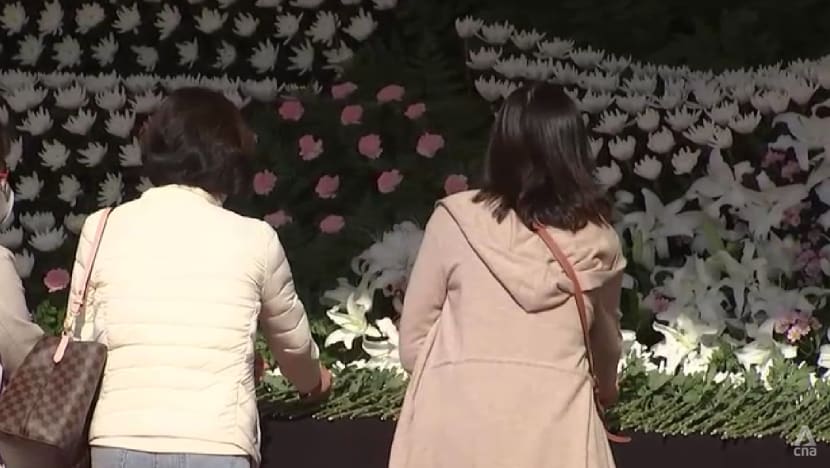 Dr Holman noted that it is important not to rush people to move on immediately, and instead offer them a safe space to talk about their experiences.
The government can also help by providing resources to people affected and families who have lost a loved one in the tragedy, such as early mental health interventions, she said.
 
"It is very important to remember, if somebody doesn't feel like they need a mental health intervention, you should not force something upon them," added Dr Holman.