Will Thailand get a third prime minister with the Shinawatra name?
Pheu Thai's leading candidate for prime minister is Ms Paetongtarn Shinawatra, whose father Thaksin and aunt Yingluck were ousted in separate military coups.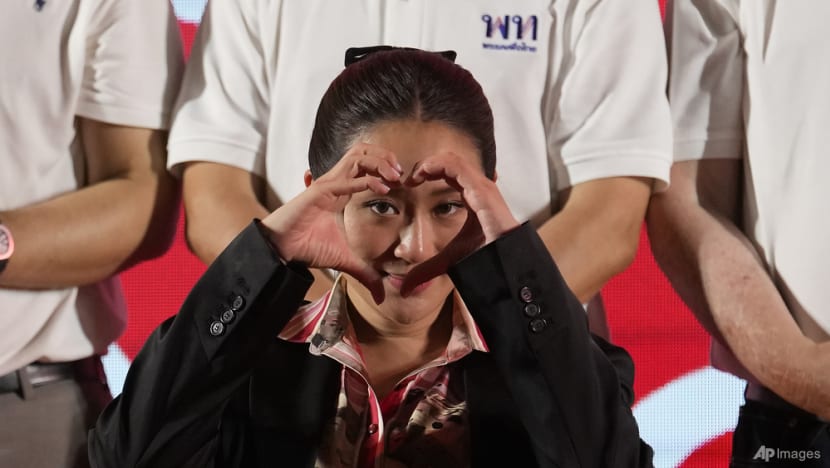 CHIANG MAI: Thailand's largest opposition party is aiming to win enough seats at the upcoming polls to form the next government without needing a coalition.
Pheu Thai has been touting some ambitious and eye-catching policies ahead of the country's May 14 election, including giving digital money to all citizens above 16 years old.
The party is also presenting the prospect of a third Thai prime minister with the name Shinawatra, with Ms Paetongtarn Shinawatra possibly following in the footsteps of her father and aunt, former leaders Thaksin and Yingluck. 
A THIRD PM SHINAWATRA
Ms Paetongtarn, daughter of Thaksin, is one of Pheu Thai's candidates for prime minister.
"I've already travelled around the country to say that we are the best choice for them right now. If they voted for democracy, they have to vote for us because we have the highest chance of making the country a better place again," she told CNA after a rally in Bangkok last month.
Although the 36-year-old has only been actively involved in politics in the run-up to this election, she believes she has carved out a name for herself to stand on her own feet.
"I'm my dad's daughter always and forever. But I have my own decisions," she said.
Listen: Can the Thai prime minister hold on to power in the upcoming elections?
Property tycoon Sretta Thavisin, another of Pheu Thai's prime minister candidates, said it is "very evident" that Ms Paetongtarn is the most popular at the moment.
He noted that neither he nor even the incumbent Prime Minister Prayut Chan-o-cha has been able to come close to her in polls surveying voters' choice for the top job.
"I think Khun Thaksin is probably the most popular prime minister in the history of Thailand, so I think he has a place in history. But I think now, Khun Paetongtarn has firmly established herself in the Thai political arena," he said.
PREDECESSORS' ACHIEVEMENTS
However, voters will also take into consideration the achievements of Pheu Thai when it was last in power, according to observers.
It last governed in 2011 under Yingluck, and before that in the early 2000s under Thaksin's related Thai Rak Thai Party. Both were ousted in separate military coups.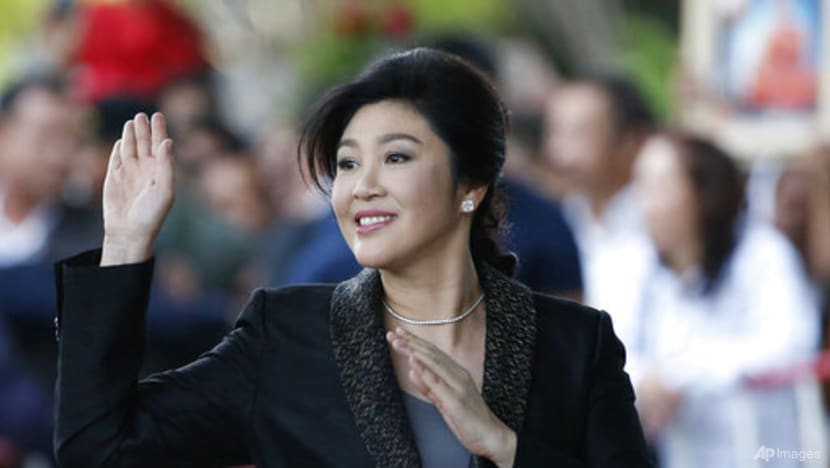 Pheu Thai may have won every election since 2001, dominating in the northern and northeastern parts of the country, but it may not be as easy to turn the political tide in their favour this time.
Dr Nuttakorn Vititanon from Chiang Mai University's School of Politics and Government told CNA that the younger generation of voters who never experienced the success of the Pheu Thai era would not vote for the party.
"But for our generation, they will vote for them because they see the success of the strong government of that time. They can make the very difficult policy (become) possible," he said.
Pheu Thai has the ambitious target of winning at least 310 of the 500 seats up for grabs. At its last election win in 2011, it secured 265, almost 50 short of its aim this time.
Even among voters who intend to vote for the opposition, sentiment is mixed, with the Move Forward Party another strong contender.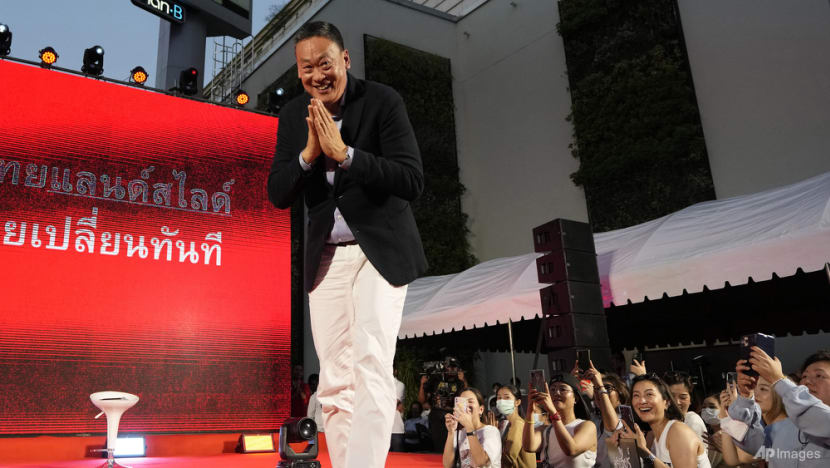 PREVENTING A MAJORITY
Compared to Pheu Thai which seems "indifferent", the Move Forward Party "has a stance", said 62-year-old voter Araya Radasan. "I want them to run the country. Everything has to change. It will be different and better than now."
Another voter, Chanya Rattanatada, told CNA: "Deep down, I expect Pheu Thai to implement innovation-related policies because they announced that they will bring Thailand to become the hub of blockchain and fintech technologies."
The 26-year-old added that such policies will bring advantages not just at the grassroots level, but also lead to more international trade for the country.
Chiang Mai native Yupa Kantawong has had enough of the current state of politics in the country.
"The world has transformed into a free world. I want a new generation of people to run the country. We are now in 2023. There must be a change," said the 66-year-old.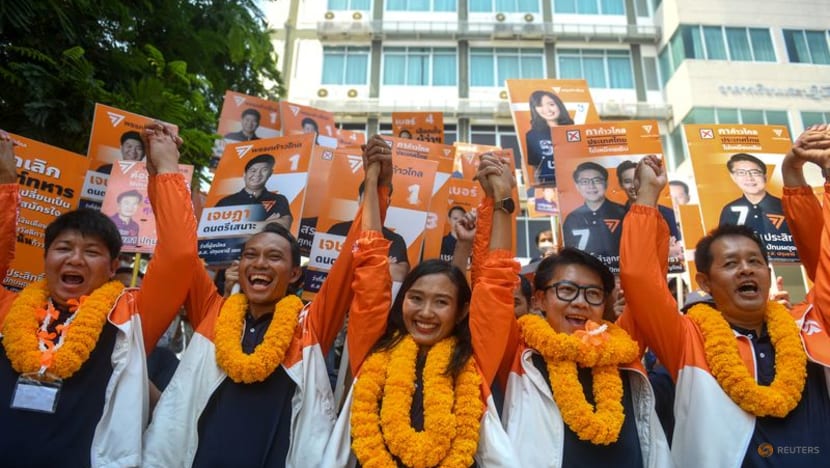 One of Move Forward's candidates for Member of Parliament, Phetcharat Maichompoo, said that while she is "a bit concerned" about Pheu Thai's momentum, her party's policies are "sustainable solutions".
"Some people may think that our party is too radical. But after visiting the communities, and explaining our policies to local people, they realise that we need to reform the structure, which is the way to tackle the root of the problems," she said.
PM Prayut and his United Thai Nation Party are also trying to snatch some seats in the north to prevent Pheu Thai from achieving a majority.