Thai general election: Politicians talk up peace and stability in country's restive deep south to woo voters
Thailand's deep south has suffered from violence due to insurgencies for years. Politicians have since gone out of their way to woo voters, promising to bring stability and peace to the restive region.
PATTANI, Thailand: Hundreds of hijab-wearing women in traditional Malay baju kurung and men in long-sleeved shirts worn over trousers with a short sarong gathered in downtown Pattani at the end of April.
They were celebrating Hari Raya Enam, a big festivity for Muslim Thais of Malay ethnicity, after fasting for six days in the month of Syawal. It comes after the holy Islamic month of Ramadan and is generally not observed in neighbouring Muslim-majority Malaysia as well as Indonesia.
Among those in the crowd was 54-year-old Rohani Wan Hasan, who attended the event with her younger sister. 
Despite the festivities, Mdm Rohani recalls the violence and political instability in the region she calls home, especially as her husband was shot dead 15 years ago. 
Mdm Rohani's husband, who was the deputy village head, was shot outside their house by a gunman who carried out the attack on a motorbike. 
Authorities never managed to catch the perpetrator.
"I lost my husband due to the insurgency here in the deep south," she told CNA.
Mdm Rohani is just one of many who have suffered from the violence in Thailand's deep south - a term commonly used to refer to the provinces of Pattani, Yala and Narathiwat in southern Thailand bordering Malaysia. 
Some also regard four predominantly Muslim-Malay districts of Songkhla province - which is to the west of Pattani and northwest of Yala - as part of the deep south.
The conflict in the deep south has hampered economic growth and people in the region want their voices heard in the upcoming election. 
For people in this part of Thailand, the general election is important as it gives them the chance to be represented in parliament or even have a minister from the region who would fight for their rights.
With Thailand headed to the polls on May 14, politicians have gone out of their way to woo voters, promising to bring stability and peace to the restive region.
PROLONGED INSURGENCIES 
Unlike the rest of Thailand, most people in this region are Malay-speaking Muslims, although there are Buddhists living in the area. 
Before the occupation by Thailand in the 18th century, the region was a prosperous, integrated Malay kingdom called Patani. 
The region has since experienced separatist movements and insurgencies, which became more frequent after 2004. 
There are different insurgent groups in the region, each with varying demands. Some want a level of autonomy for the deep south while others want the establishment of a separate, independent nation. 
According to Pattani-based conflict monitoring group Deep South Watch (DSW), there have been at least 21,000 incidents since 2004, resulting in at least 7,300 deaths. 
The Southern Border Provinces Administrative Centre (SBPAC), a state-run organisation tasked to develop the region's socio-economy and human resources, however, recorded about 9,500 incidents between 2004 and 2022. 
According to SBPAC, there were at least 5,800 deaths during this period. 
PROMISES TO DEVELOP REGION 
Prime Minister Prayut Chan-o-cha, who is running for the premiership with the newly formed United Thai Nation Party, is aware of the problems that continue to creep in the deep south. 
Speaking at a rally in Songkhla province, he said that Thailand should remain united. 
"The country should not be separated, absolutely not because if it's being separated, there would be no income … Self-autonomy would create problems, people will be poorer. Living together in the same country is already good," he said while campaigning on Apr 30.
Mr Prayut was also not short of making promises on the campaign trail to the electorate. 
"'Do you see the ongoing dual-track railroad project to the south?' I will extend it to connect with Malaysia if the situation ends with peace talks. 
"The deep south problem should be solved in one to two years with cooperation between Thailand and Malaysia," he said during the rally.
Mr Prayut also addressed issues specifically of interest to Muslim voters. 
"I could re-establish the relationship between Thailand and Saudi Arabia to be even better than the past 32 years. 
"I think this could satisfy Muslim people as they could travel there more conveniently and cheaper," he said, referring to the pilgrimages Muslims take to the holy cities of Mecca and Madinah in Saudi Arabia.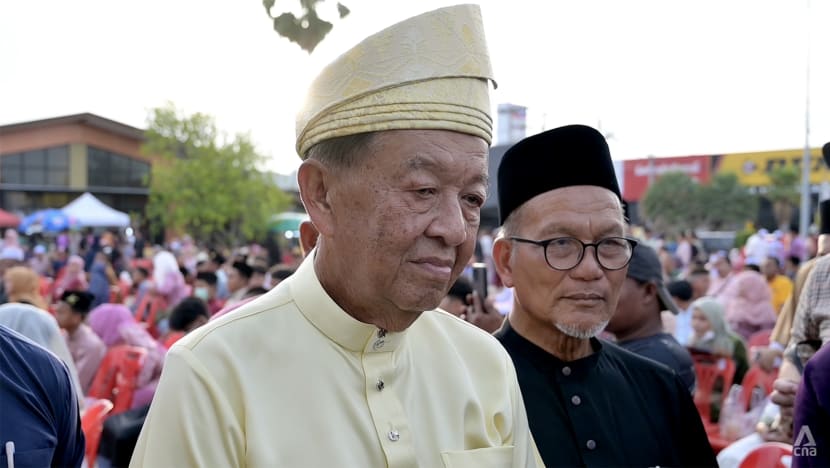 The deep south is the stronghold of the Prachachat Party, a southern-based party whose leader Wan Muhamad Noor Matha was a deputy prime minister in 2004 under the government of Mr Thaksin Shinawatra. 
Speaking to CNA, Mr Wan Muhamad - who is his party's prime ministerial candidate - said that he would fight for the people's religion, culture and justice. 
He also said that there should be peace talks to stop the insurgencies. 
"There are ongoing peace talks, but they are just the beginning," said Mr Wan Muhamad. 
Mr Worawit Baru, a Prachachat Party politician running for parliament, said the young insurgents use violence because they do not have any other options. 
"We have to hold talks. We should start from the grassroots, ask what they want," said Mr Worawit. 
Mr Montri Doloh, a member of the Democrat Party who is running for parliament, also told CNA that he wants to push for the restoration of peace talks. 
"My campaign in this area is to promote peace talks … We have to restore peace dialogues, and then we have to create jobs for people in the three provinces in a bid to have sustainable peace," said Mr Montri.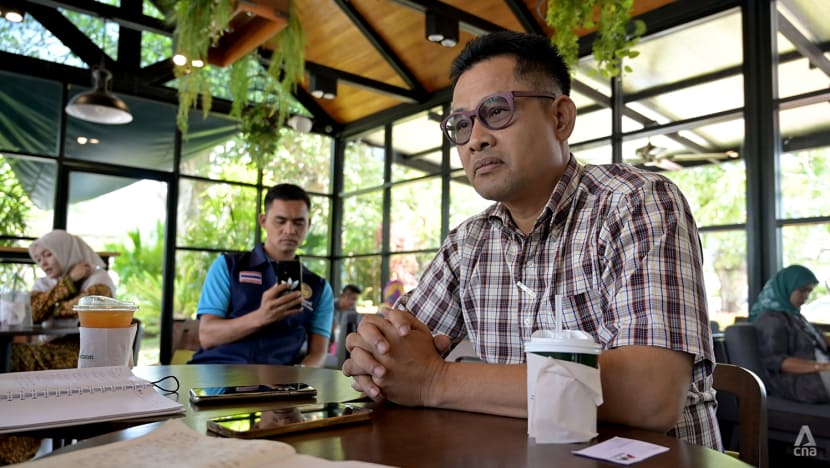 INJUSTICE AND INEQUALITY
Experts say the Muslim-Malay Thais' votes in the region in the upcoming election are important as it could pave the way for peace to prevail. 
Mr Abdullah Abubakar, a member of Yala's Islamic religious council, said the election is crucial as it could change the lives of the two million people in the three provinces. 
"If there are elections, there's a chance for peace … And this is also a chance to develop the three provinces," he said.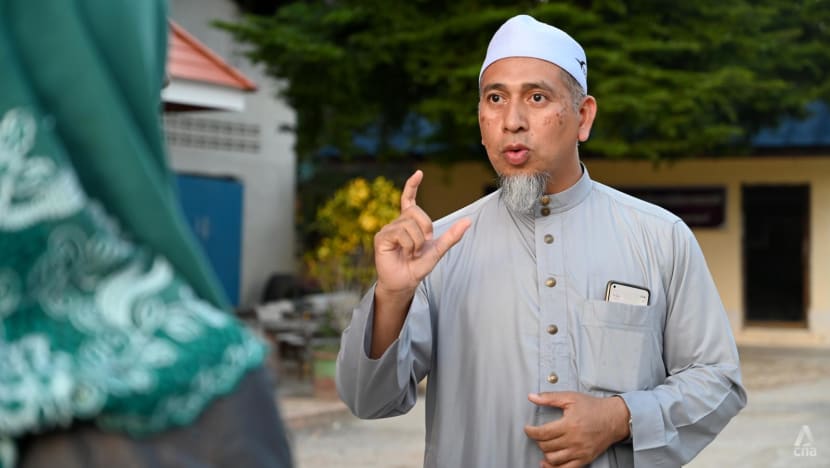 He stressed that the candidates in the election should understand the problems people in the deep south are facing.
"Actually, they should address how to develop the deep south in areas like education, security issues and how to improve the region," Mr Abdullah told CNA. 
"At the moment, everything is centralised in Hat Yai (a city in Songkhla province)."
Mr Phaison Da-Oh, deputy director of Patani Institute for Research and Human Development (INSANI) at Pattani's Prince of Songkhla University, said that the deep south is fundamentally different from the rest of Thailand, and this is the cause of its problems. 
"There are problems with justice, inequality and some discrimination. 
"Because we over here are different from other parts of Thailand. But the Thai government uses the same policy that is being used in other parts of the country," said Mr Phaison. 
He added: "We are a minority (in Thailand)."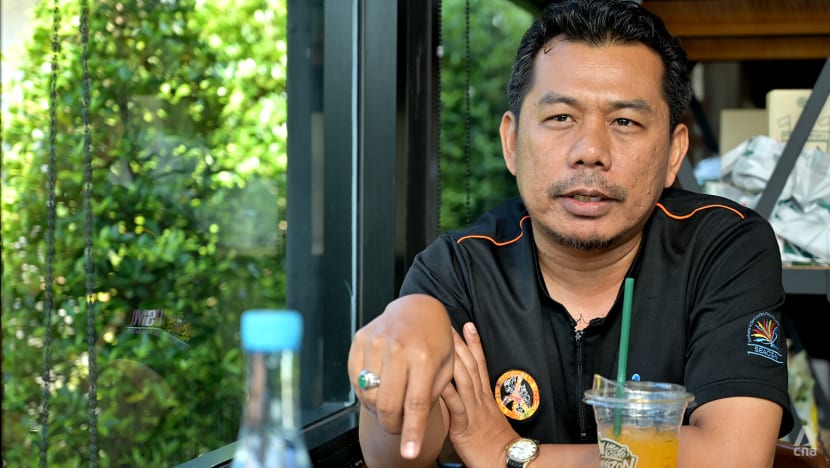 Mr Zahri Ishak, a local activist who runs a Facebook page called "Motive" - which promotes news related to the deep south - said that the problems stem from identity issues.
He claimed that Muslim Malay Thais are forced to speak Thai, yet many of the older generations cannot speak it. 
"And the government doesn't understand the daily life of people here, the Malay culture, how Muslims are. They don't understand. 
"The villagers also don't understand the law, so this is all a problem," said Mr Zahri. 
As such, Mr Zahri said that the people in the deep south want freedom and the right to choose self-determination. 
HOPEFUL TO CAST THEIR VOTE 
Locals whom CNA spoke to are hopeful that their vote in the upcoming election will make a difference in their lives.
Mdm Rohani, the woman who lost her husband 15 years ago, is determined to cast her vote because she wants a change.
"The living conditions are poor. I live with my children, who have to go out for work, so I have to be alone during the daytime. But my eyesight is poor.
"During COVID-19, my business was bad. Now I have to start from the beginning again," said Mdm Rohani, who makes fish crackers for a living.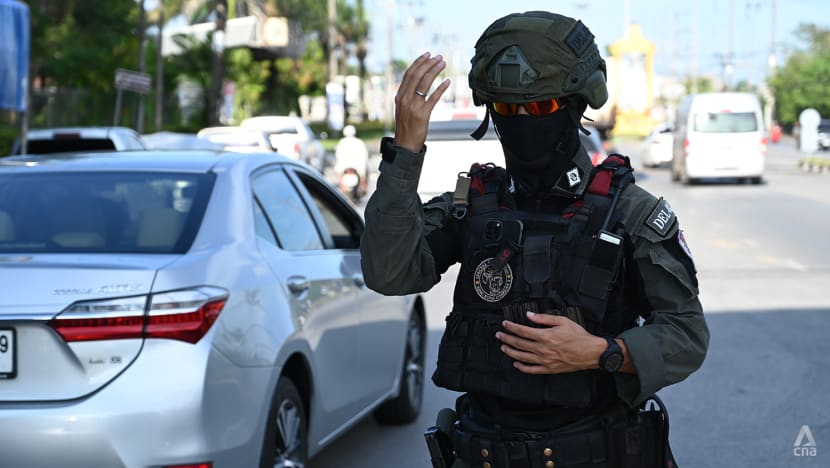 Youngsters like student Fikree Abdullah, 23, also want their aspirations to be heard. 
"I want to vote because the current leader is unfair. God willing, on the 14th (of May), I will choose a leader who is fair.
"Because the people in these three provinces face many difficulties to have freedom," he said.  
Mr Fikri added there are many people in the deep south struggling to get a good education as they are poor. 
"So, they are uneducated and ignorant. If they are ignorant, they will act recklessly." 
His 24-year-old friend Fitri Asori concurred. 
"God willing, I will choose a person who is fair, trustworthy, and who is willing to sacrifice for the people.
"Many people in Pattani are being oppressed by the military and the monarchy as they do not get real justice. They are being treated like stepchildren," he posited.