Thailand's Pita defeated in bid to become PM but 'won't give up'
Leader of the Move Forward Party Pita Limjaroenrat failed to garner enough votes in parliament.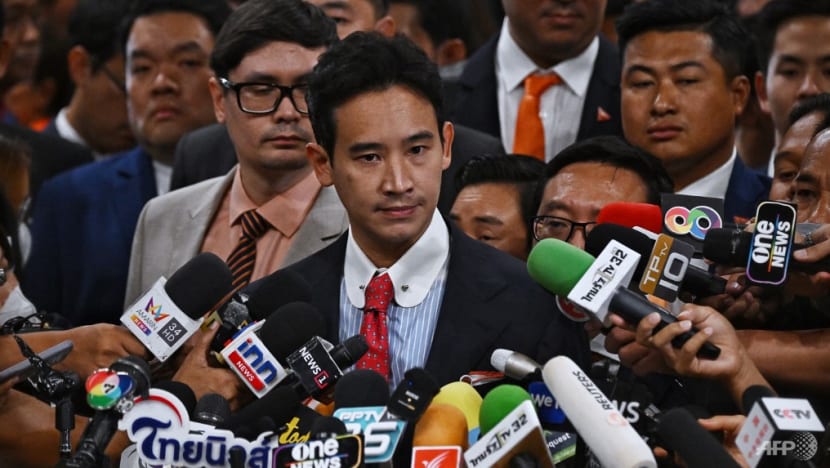 BANGKOK: Thailand's leader of the progressive Move Forward Party Pita Limjaroenrat failed on Thursday (Jul 13) in an initial bid to become the country's next prime minister after he was thwarted in a high-stakes parliamentary vote.
Mr Pita, 42, was the sole candidate in the prime ministerial selection but could not garner the requisite approval of more than half of the combined assembly, which comprises 500 members of parliament and 249 senators.
Move Forward won the general election on May 14 and formed a coalition with seven allies. Together, they have 312 seats in the 500-member House of Representatives. 
To become the prime minister, Mr Pita had to be approved by at least 375 parliamentarians but he only managed to secure 324 votes on Thursday.
A total of 705 people cast their votes, including 182 parliamentarians who voted against Mr Pita and 199 others who abstained.
"Regarding the voting results, I have to say that we accepted it but we will not give up," Mr Pita said after the vote.
"We won't give up just yet. We'll spend time to strategise how to consolidate votes for the next round."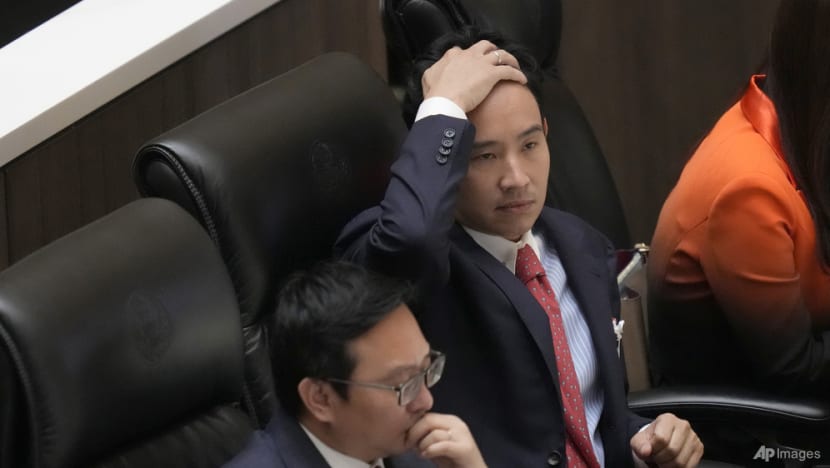 Voting started at about 4pm local time and lasted more than two hours. It took place after several hours of debate, which mainly centred on Move Forward's policy to amend the royal defamation law. 
Mr Pita explained that the amendment was to prevent the law from being used as a political tool. 
Section 112 of the Thai Criminal Code, also known as the lese-majeste law, stipulates that whoever defames, insults or threatens the king, the queen, the heir-apparent or the regent shall be punished with imprisonment of three to fifteen years – the same penalty as for involuntary manslaughter.
Hundreds of political activists including children have been prosecuted with the law since 2020.
According to Mr Pita, his party does not plan to change its policy on the law.
"It remains the same, like what we've promised to the people," he said after the parliamentary vote.
Since the selection of the prime minister was unsuccessful, the House of Representatives and the Senate will need to reconvene to vote again. The date is yet to be determined.
In an event where no prime ministerial candidate can be appointed for any reason, at least half of all parliament members can request the National Assembly to start a process that could allow an "outsider prime minister'".
Thursday's vote was a critical test of Pita's political clout and a gauge of the opposition to his party's anti-establishment agenda, which also includes removing the military from politics and curbing business monopolies.
His defeat was the latest blow in a torrid two days for the US-educated Pita, who saw two legal complaints against him gain momentum on the eve of the vote, including a recommendation to disqualify him, prompting hundreds of demonstrators to gather and warn of moves afoot to keep Move Forward from power.
Pita's determination to pursue his party's agenda has put him at odds with a powerful nexus of conservatives and old-money families that have loomed large over Thai politics for decades, and had been expected to try to thwart him in parliament.
Source: Agencies/CNA/gs/yb(jo)