Southeast Asian countries recognise China's economic might, do not want outright confrontation in region: UK minister
Countries in this region want China to accept the responsibilities that come with being a global power, said the UK's Minister for Armed Forces and Veterans James Heappey.
SINGAPORE: Southeast Asian countries recognise the economic benefits China brings to the region, and do not want to see an outright confrontation between the Chinese and the West, said the UK's Minister for Armed Forces and Veterans James Heappey.
However, the UK recognises that countries in the region want China to accept the responsibilities that come with being a global power, such as adherence to international law, Mr Heappey said on Wednesday (Dec 7).
He was speaking to CNA's Asia First in an exclusive broadcast interview, ahead of the first in-person meeting of the AUKUS trilateral security pact in Washington DC.
The pact, consisting of Australia, the US and the UK, was formed last year to develop Australia's nuclear-powered submarine programme. Mr Heappey said the upcoming talks is "just a routine" meeting between British defence minister Ben Wallace and his counterparts, with no particular announcements expected.
ON CHINA
Mr Heappey said the UK recognises China as "a systemic challenge", and stands ready to meet that challenge.
"We have allies in the US and Australia who are similarly committed to meeting that challenge. But that doesn't mean it needs to be unnecessarily confrontational," he said.
Agreeing with a recent comment by British Prime Minister Rishi Sunak that the "golden era" of UK-China relations is over, Mr Heappey said that "we are now in a different time".
He acknowledged that China has "every right to play a role on the global stage", such as building up its army, air force and navy, and also developing its economy.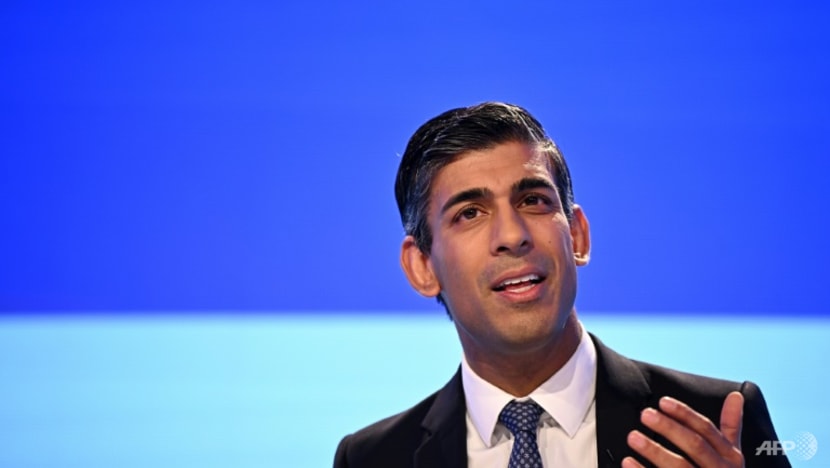 "The simple issue is that, with that comes the responsibilities of being a leading power in the world. And I think it's right that the UK and our allies seek to hold China to that standard (and) work with China on the great issues of the day like climate change (and) trade," he said.
"But when China threatens our rules-based international system, it's right that we hold them to account for that as well."
He said the UK understands that Southeast Asian countries do not want to see "a very binary confrontation" in the region, and just want China to be held accountable in its role as a global power.
However, they also want China "to be respected as a really important global economic power, with trade links that are extensive, not only here in Southeast Asia, but across the world", said Mr Heappey.
Hence, the UK needs to develop a relationship with China founded on respect, he said.
On China's actions in the South China Sea, Mr Heappey said: "It's not for any one country that borders an international waterway, to say that any other country is not welcome in that international waterway."
He said that every country has the right to navigate freely through the disputed waters, in a "confident adherence to international law".
Touching briefly on the issue of Taiwan, Mr Heappey said that "the UK does not support any unilateral action by either side to change the status quo".
The chair of the British parliament's defence select committee recently said there is "much to explore" in boosting military help for Taiwan.
ON SOUTHEAST ASIA
Mr Heappey said that the UK wishes to play a role in Southeast Asia's security, to secure its trade interests in the region.
"This is an incredibly vibrant region with a number of really dynamic, fast growing economies, real growth in your tech sectors, and so of course the UK, like many other European countries, is seeking to be involved here from a trade perspective," he said.
An agreement had been reached between the Association of Southeast Asian Nations (ASEAN) and the UK during a ministerial meeting in Cambodia in August this year, to deepen security ties in the areas of maritime and cyber defence.
"Of course, if you want to trade in a region, so too is it right for that region to expect you to play a role in the security of that region as well," said Mr Heappey.
"That's why I'm here this week to meet with your ministers, to look at what more the UK could and should be doing with Singaporeans, and also with partners around the region."
He said the UK's armed forces have "a real global reach", citing its Carrier Strike Group's joint exercise with the Singapore navy last year as an example.
"We hope to continue to be engaged in a positive way as we seek to build friendships that are based on both security and prosperity across Southeast Asia," he said.
ON UKRAINE
Mr Heappey also addressed the issue of the Ukraine war, saying that "the conflict could go on for some time yet".
He said the best case scenario is for Russian President Vladimir Putin to realise that the events of the past year has been "a horrible mistake" which needlessly cost the lives of tens of thousands of his countrymen, and decide to leave Ukraine, ending the war.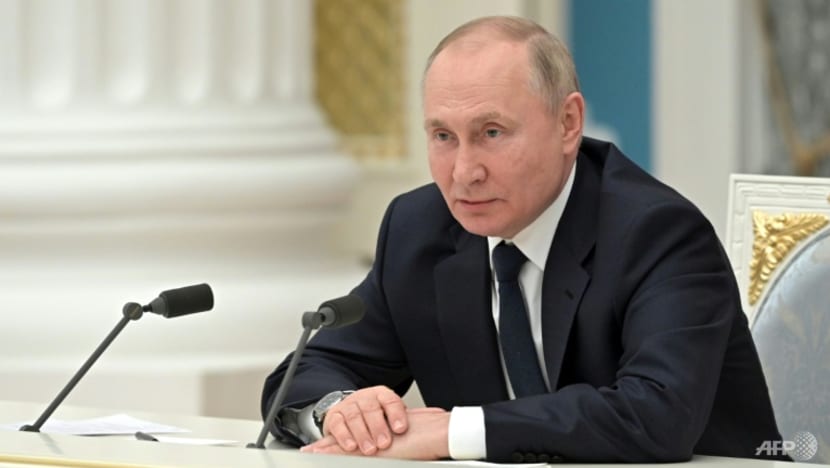 "The worst case is that Putin decides to continue with this folly, but he should be clear as we are clear, that we will continue to support Ukraine, so that this ends on (Ukraine) President (Volodymyr) Zelenskyy's terms, nobody else's," said Mr Heappey.
Britain's defence ministry said last month that it is sending helicopters to Ukraine for the first time since Russia's invasion, with Ukrainian service personnel and engineers trained in the United Kingdom as part of the "first helicopter capability the UK has donated to Ukraine".