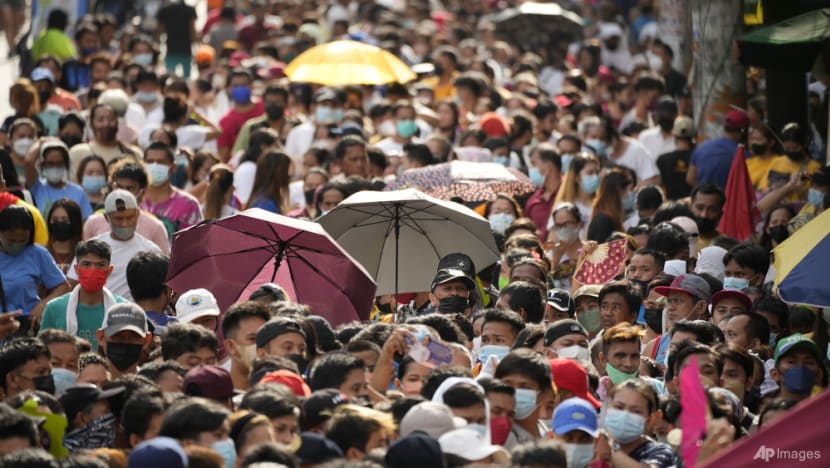 MANILA: Vote counting was under way in the Philippine elections on Monday (May 9) as polling stations closed, with Ferdinand Marcos Jr the favourite to win the presidential race.
Polling stations officially closed at 7pm, but voters within 30m of precincts would still be allowed to cast their ballot, election officials said.
Millions of Filipinos thronged polling stations on Monday, with prospects high of a once-unthinkable return to power for the Marcos family, 36 years after strongman Ferdinand Marcos was ousted in a "people power" uprising.
From before dawn, mask-clad voters formed long queues to cast their ballots in 70,000 polling stations across the archipelago.
Ten candidates are vying to succeed President Rodrigo Duterte in elections seen by many as a make-or-break moment for the Philippines' fragile democracy.
But only Marcos Jr and his rival Leni Robredo, the incumbent vice president, have a credible chance of winning.
Around 18,000 posts - from the vice presidency, seats in the Senate and the House of Representatives to mayors, governors and councillors - are also up for grabs.
Opinion polls put Marcos, popularly known as "Bongbong", leading his rival by more than 30 percentage points in the presidential race, having topped every poll this year.
That means Robredo will need a late surge or low turnout if she is to win.
Turnout appeared high, election officials said, which would favour Marcos. The officials said they saw no major disruptions, although police were investigating the killing of three people near a polling station.
An unofficial vote count could give an indication of the winner within hours of the close.
Marcos, 64, cast his ballot in his home province of Ilocos Norte, surrounded by bodyguards and accompanied by family members, including his son who is running for congress.
Asked by a reporter how voting was going, he said: "It was fine", before leaving the polling station.
Marcos has presented no real policy platform but his presidency is expected to provide continuity from outgoing leader Duterte, whose ruthless, strongman approach proved popular and helped him to consolidate power rapidly.
His daughter, Sara Duterte-Carpio, is tipped to win the vice presidency. Although the president and vice president are elected separately, Marcos and Duterte-Carpio are aligned.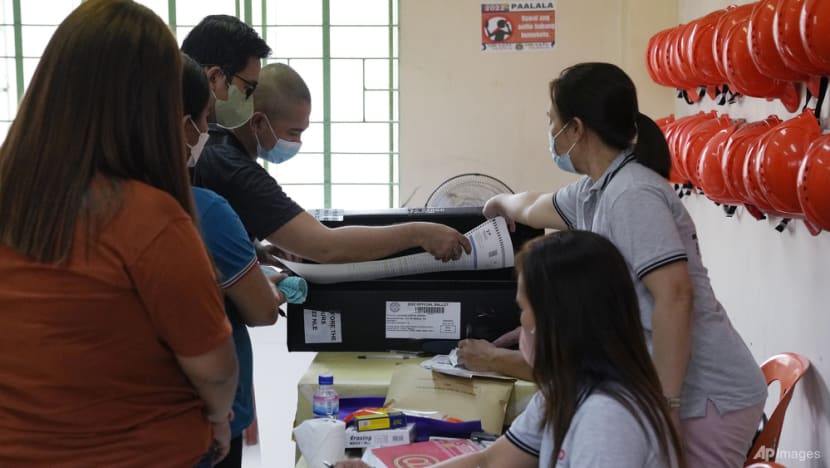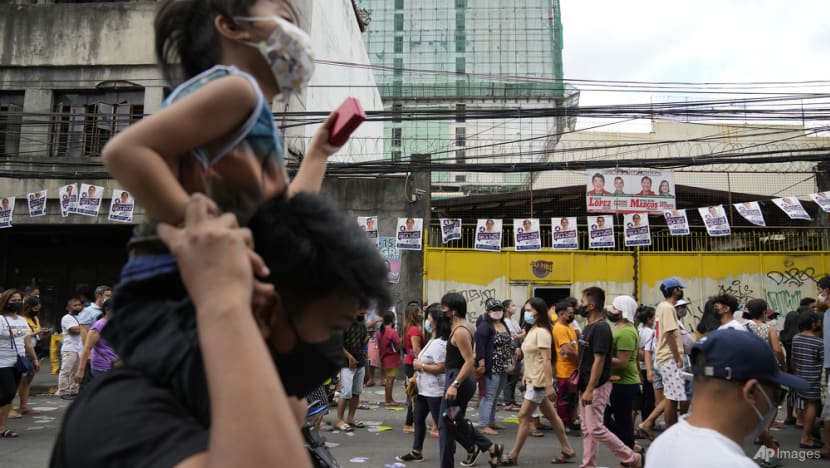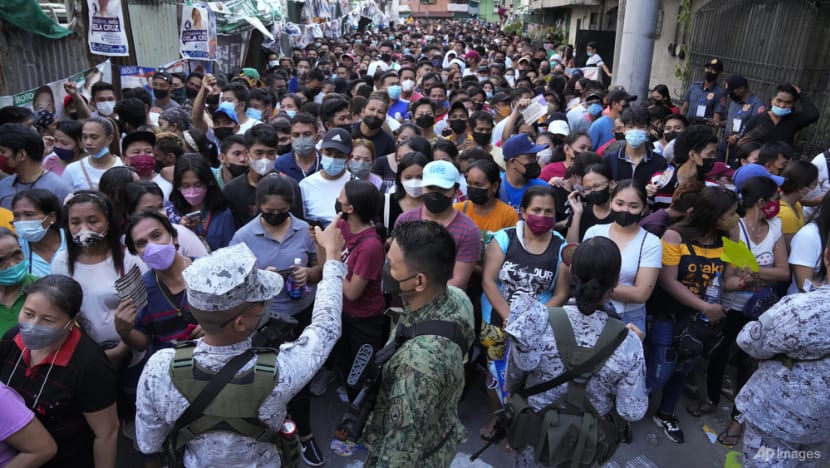 VOTERS FLOCK TO VOTE
Election Commissioner George Erwin Garcia said he was "overwhelmed" by the number of voters flocking to polling centres despite the pandemic threat.
The elections commission noted minor voting delays in some precincts, but said these were isolated.
In some instances, long queues were due to malfunctioning vote-counting machines, according to media reports.
More than 60,000 security personnel have been deployed to protect polling stations and election workers.
Robredo, a 57-year-old lawyer and economist, has promised to clean up the dirty style of politics that has long plagued the feudal and corrupt democracy, where a handful of surnames hold sway.
Supporters chanting "Leni, Leni" greeted Robredo as she arrived at a school in her home province of Camarines Sur to vote.
Other candidates seeking the presidency include boxing legend Manny Pacquiao and former street-scavenger-turned-actor Francisco Domagoso.