Decades of work experience may be no match for a pandemic-fuelled recession, even now that Singapore's economy is starting to show signs of recovery. While data from the Ministry of Manpower (MOM) showed that the number of job vacancies in Singapore rose for the first time in 2020 in September, the ratio of job vacancies to unemployed persons stayed below 1 at 0.60.
Indeed, near-term employment prospects remain challenging given that companies are still cautious in incurring additional manpower costs, said DBS senior economist Irvin Seah in a recent DBS Group Research report. Furthermore, with Singapore's ongoing transition to a digital, innovation-driven economy, workers will need to acquire new and relevant skills to stay employable.
Against this backdrop, the Government launched the SGUnited Jobs and Skills Package in May last year to help jobseekers and working adults remain employable. The Package comprises several components, two of which are the SGUnited Skills Programme and the SGUnited Mid-Career Pathways Programme.
BETTER SKILLS FOR BETTER JOBS
Both the SGUnited Skills and SGUnited Mid-Career Pathways programmes are full-time training programmes for jobseekers with two or more years of working experience. The former offers a wide range of certifiable courses conducted by Continuing Education and Training Centres, including universities, polytechnics and private providers.
Meanwhile, courses under the SGUnited Mid-Career Pathways Programme, specifically the Company Training option, are developed and delivered by reputable companies in selected sectors. Among them are tech giants Google and IBM, robotics and automation enabler PBA Robotics, e-commerce platform Shopee, industrial conglomerate Siemens, management consultancy Korn Ferry and enterprise software solutions provider SAP.
Through these programmes, participants can reskill or upskill themselves in sectors with good hiring opportunities, and transition to new and rewarding careers. Employment assistance is also provided in the form of employer networking events and more, thus increasing their odds of getting a job.
ABOUT THE PROGRAMMES
Participants receive a monthly allowance of $1,200 (for the SGUnited Skills Programme) or $1,500 (for the SGUnited Mid-Career Pathways Programme - Company Training) for the duration of training. Fees range from $500 to $1,000 for a course (after Government subsidy of more than 95 per cent for most courses). SkillsFuture Credit can be used to further offset the fees. Courses are conducted in a modular format, allowing trainees to drop out without penalty should they find a job, whilst getting recognised certificates for modules completed.
Many Singaporeans have already benefited from the SGUnited Jobs and Skills Package. As of December 2020, the Package successfully placed almost 76,000 participants into job and skills opportunities, with most of these in growth sectors such as Information and Communications Technology (ICT), Healthcare and Manufacturing, according to a report by the Ministry of Finance (MOF).
Almost 80 per cent (59,400) were placed into jobs, exceeding the original target of 40,000 jobs, while another 9,000 were placed on traineeships and attachments. This included more than 3,600 mid-career individuals who participated in company-hosted training and attachments under the SGUnited Mid-Career Pathways Programme.
"In all, the SGUnited Jobs and Skills Package supported workers and fresh graduates to enter new jobs or take up meaningful skills opportunities," the MOF said.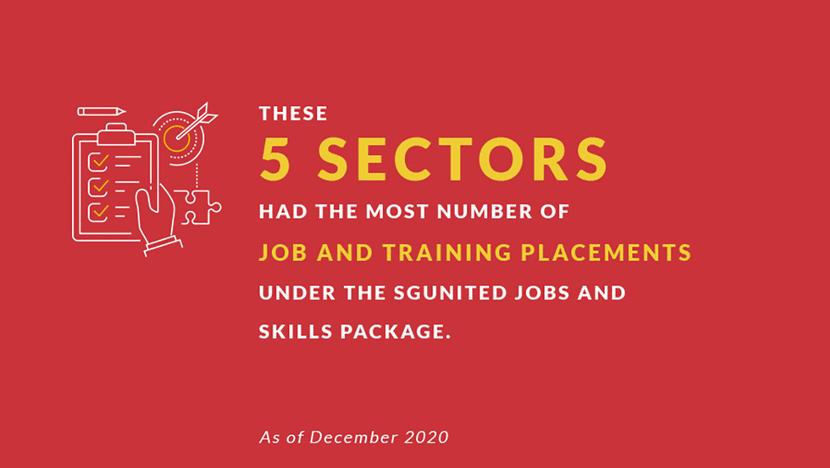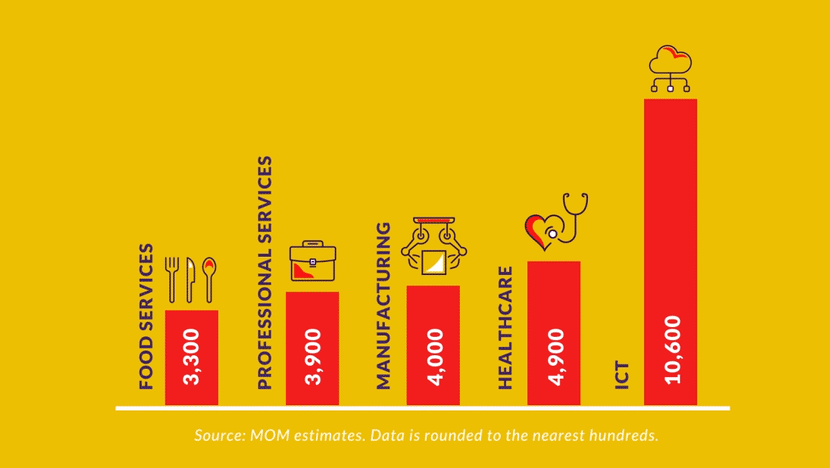 TRANSFORMING OUR WORKFORCE
That said, the outlook for the local job market is still uncertain. Some sectors will continue to struggle as borders stay closed for the foreseeable future.
The Government has responded by allocating a further $5.4 billion to the SGUnited Jobs and Skills Package, on top of the initial $3 billion, in the Budget 2021 unveiled on February 16. The funds will be used to support the hiring of 200,000 Singaporeans this year and provide up to 35,000 traineeship and training opportunities.
"LOOKING AHEAD, AS COMPANIES AND INDUSTRIES TRANSFORM, AND NEW GROWTH AREAS MERGE, OUR PEOPLE WILL NEED TO HAVE THE SKILLS AND AGILITY TO MOVE. TO EMERGE STRONGER, OUR PEOPLE WILL NEED KNOWLEDGE AND SKILLS."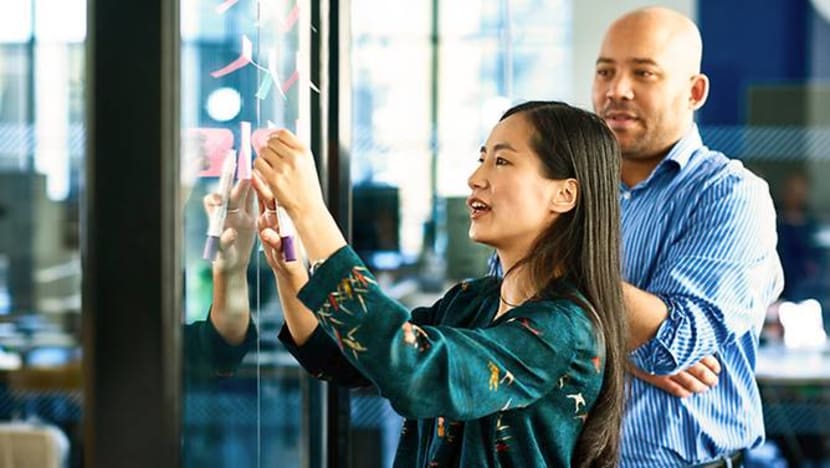 As part of these plans, both the SGUnited Skills and SGUnited Mid-Career Pathways programmes will be extended by a year until March 2022 to help Singaporeans upgrade their skillsets and obtain gainful employment. Leveraging this support will be key in helping workers affected by the pandemic to pick up in-demand skills that can help them get better job opportunities in the new economy.
In the stories that follow, some individuals — including jobseekers, a training provider and an employer— share their views on the two programmes, and how these have enriched their professional lives.
Read their stories, then join the upskilling revolution.
REACH YOUR FULL POTENTIAL
Sign up for the SGUnited Skills Programme or the SGUnited Mid-Career Pathways Programme - Company Training to revitalise your career.
FIND OUT MORE