Long an advocate of digital transformation and innovation, Ms Genevieve Gay knew her future career path would one day involve data analytics, artificial intelligence and other technologies. What she hadn't counted on was the COVID-19 pandemic, which hit just when the single mother in her 40s was looking to get back to work after taking time off to focus on her family.
She was therefore delighted to be accepted into the Artificial Intelligence (AI) track of the 'i.am-vitalize' programme, a six-month company training course offered by IBM Singapore as part of the SGUnited Mid-Career Pathways Programme. "My class is fantastic, and IBM has been very supportive. All of us have been enriched by this entire process," said Ms Gay.
EASING THE PANDEMIC PRESSURE
Ms Gay's career in marketing and branding has spanned 20 years, and included senior roles such as business director and general manager. In 2018, with her teenage son's streaming exams and O-Levels coming up, she chose to leave her job as a senior marketing professional at a local bank to devote her attention to him.
Her decision to quit was not easy, nor did she make it lightly. Said Ms Gay, "Being a mother is a full-time job — it was one journey I hadn't been able to fulfil 100 per cent as a working mum. But your family should come first. As one very senior person said to me before, you can replace a job, but you can never replace your family."
But she didn't leave the workforce entirely. While caring for her son, Ms Gay took on a six-month contract as a brand experience consultant and also attended weekly Friday workshops on Python coding and digital analytics. Because these skillsets are valuable in the new economy, she believed acquiring them would help her return to the professional world after his exams.
"'I.AM-VITALIZE' IS DESIGNED TO HELP MID-CAREER PROFESSIONALS COMBINE THEIR CURRENT EXPERTISE WITH DIGITAL PROFICIENCY TO MEET INDUSTRY NEEDS."
Then COVID-19 struck. The economy took a beating from the pandemic, putting Ms Gay's plans to return to work on ice as she sent out job applications in vain. Although anxious about the future, she soldiered on and continued to explore her interest in digital technologies, including through massive open online courses.
It was around this time that she heard about IBM's 'i.am-vitalize' programme. "There was nothing else like it on the market then," said Ms Gay, who was particularly intrigued by the programme's AI track. Last September, she was among the first batch of mid-career professionals to start classes online.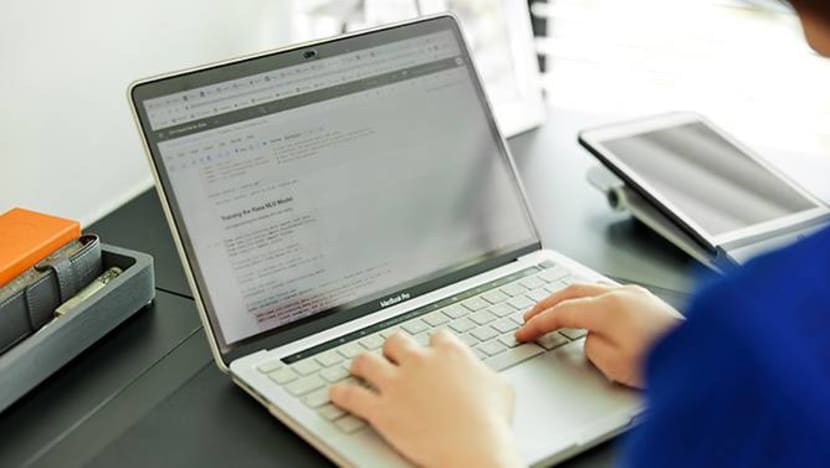 RIDING THE DIGITAL WAVE
More than 540 participants are undergoing training to date, said Mr Martin Chee, Managing Director of IBM Singapore. "The overwhelmingly positive response we received for the IBM introductory SkillsFuture for Digital Workplace and AI foundational courses inspired us to create a skills-focused, blended learning programme for mid-career professionals. 'i.am-vitalize' is designed to help mid-career professionals combine their current expertise with digital proficiency to meet industry needs."
Ms Gay's batch comprises trainees in their 20s to 50s who are teachers and social workers, among other professionals. Through a mix of lectures, lab sessions and group projects, they learn about AI and data optimisation, and gain technical expertise in deploying open-source data science frameworks and low-code cloud-based AI tools.
"TECHNOLOGY IS GOING TO CHANGE THE WORLD, SO IT'S CRITICAL THAT WE ALSO CHANGE OURSELVES."
"I'm so happy with the course. Even though it won't make me an AI expert, I've learnt a lot, not just from the curriculum but also from the instructors who share their insights and experiences with us," said Ms Gay. To her, the course is insightful and engaging, and she has even recommended it to her jobseeker friends.
After all, it is essential to be ready for all the possibilities offered by disruptive technologies like AI and machine learning. That is why Ms Gay continues to learn Python online in her own time, and codes together with her son as well as her elder brother.
"Technology is going to change the world, so it's critical that we also change ourselves. To become change agents for digital transformation, we need to adopt and embrace new mindsets," said Ms Gay. She hopes to work in a tech company in marketing, business or other areas after completing the course. "I hope most Singaporeans have the courage to try new things because that's where your comfort zone grows, and then magic happens."
REACH YOUR FULL POTENTIAL
Sign up for the SGUnited Skills Programme or the SGUnited Mid-Career Pathways Programme – Company Training to revitalise your career.
FIND OUT MORE