S$4,000 to rent a 4-room HDB flat in Punggol? Causes and effects of the bullish market
HDB rents reached an all-time high last year and are still climbing. The programme Talking Point dives into the issue and finds out that some of the biggest increases have been in traditionally remoter areas, among other things.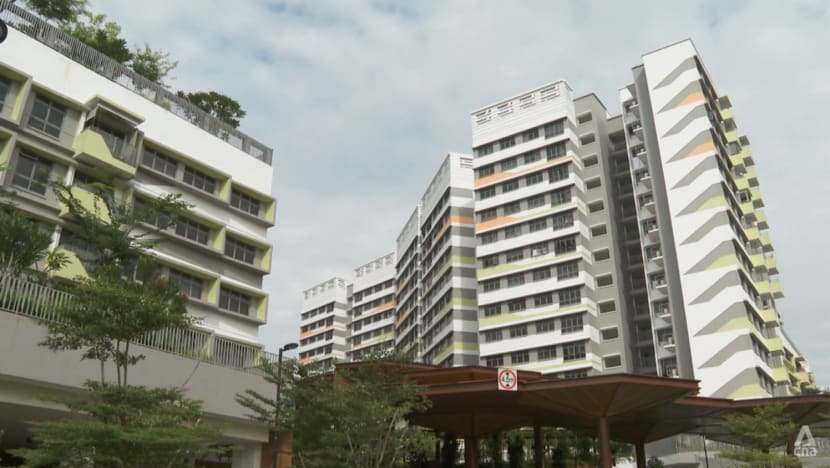 SINGAPORE: Single mum Katherine Chia was paying S$2,500 to rent a four-room flat in Punggol last year.
In December, her landlord asked for an increase to match the market rate of S$4,000 a month — a 60 per cent jump in her rent.
With two young sons and a helper in tow, Chia was desperate for a new home. But her house-hunting efforts were of no avail, with HDB rents having risen for 30 months straight.
Others, like Felix Lim, have been duped as scammers preying on home-seekers emerge with a new tactic. He lost S$6,700.
The programme Talking Point looks at what is fuelling the bullish rental market, which reached new highs last year, as well as the consequences for renters and the wider population.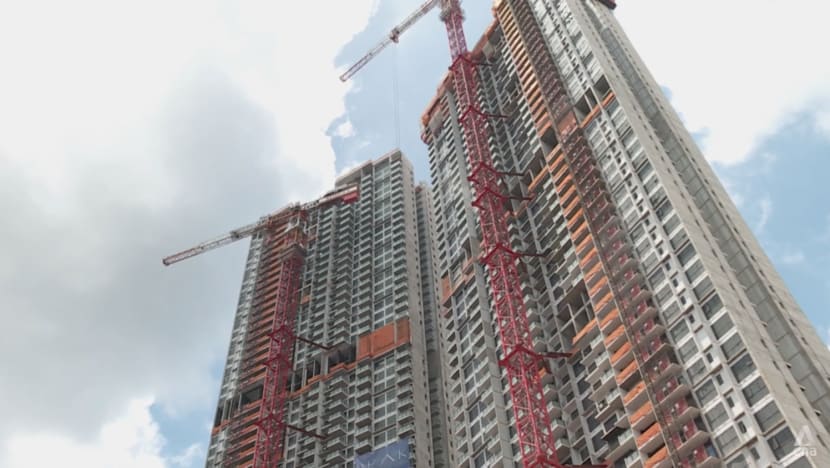 CAUSE #1: CONSTRUCTION DELAYS
One of the "primary drivers" of rising rents is the group of "eager home owners" whose new homes were delayed as a result of the pandemic, said One Global Group senior analyst Mohan Sandrasegeran.
While the circuit breaker in 2020 led to a pause in construction, entry restrictions on foreign workers led to a manpower shortage and delays to projects, which affected both public flats and private properties, he noted.
Unable to move in as scheduled, home owners who decided to rent in the interim put "upward pressure" on the rental market.
In 2021, the proportion of Build-to-Order projects delayed beyond their estimated completion date was more than 90 per cent. Last month, the Housing Board reported that this has been reduced to about 40 per cent of ongoing projects.
CAUSE #2: BOOMING RESALE MARKET
In the HDB resale market, demand for flats increased between 2019 and 2021, noted Sandrasegeran.
At the same time, a growing number of flats reached their five-year minimum occupation period, when their owners were eligible to rent or sell the flats.
More owners chose to sell to cash in on the demand for resale flats — "in essence, restricting supply in the rental market" to add to rising rents, he said.
CAUSE #3: COOLING MEASURES KICK IN
The government later introduced cooling measures to keep a lid on housing prices. A key measure was that private property owners would have to wait 15 months before they can buy an HDB resale flat.
These owners were previously allowed to buy a resale flat as long as they sold their private property within six months.
The new rule also applied to those who had sold their private property prior to applying to buy a resale flat. "Genuine downgraders who wanted to right-size or downsize" had to turn to the rental market, said Sandrasegeran.
CAUSE #4: FOREIGNERS RETURN
Demand for rental homes continued to rise as the COVID-19 situation improved and border control measures were relaxed. More foreigners moved to Singapore for work and international students returned, all needing a place to live.
Traditionally, they are attracted to Clementi — one of Singapore's oldest residential towns — said Sing Tien Foo, the Provost's Chair Professor in the department of real estate at the National University of Singapore's Business School.
It is close to tertiary institutions and to the city centre, he added. "So the supply is always constrained."
Last year, the median monthly rental for a four-room flat in Clementi was about S$3,200, up from S$2,400 in 2021, according to Sing.
The biggest increase in rents has been in traditionally remoter areas like Woodlands and Sembawang — fuelled in part by Malaysian workers who like to live closer to Johor Bahru, said Sing.
Sembawang saw a 62 per cent increase in the median rent, while Woodlands saw a 58 per cent increase.
CAUSE #5: MILLENNIALS CRAVING THEIR OWN SPACE
An increasing trend for millennials to rent could also add pressure to Singapore's rental market.
The pandemic paved the way for some young adults to look for more conducive work-from-home conditions, TODAY reported in 2020.
Some of them, like Elmer Tiangsing, also craved a space to grow on their own. "Once I started university, where I started (living in residential) halls … that's when I really knew that 'hey, I need this,'" said the 26-year-old.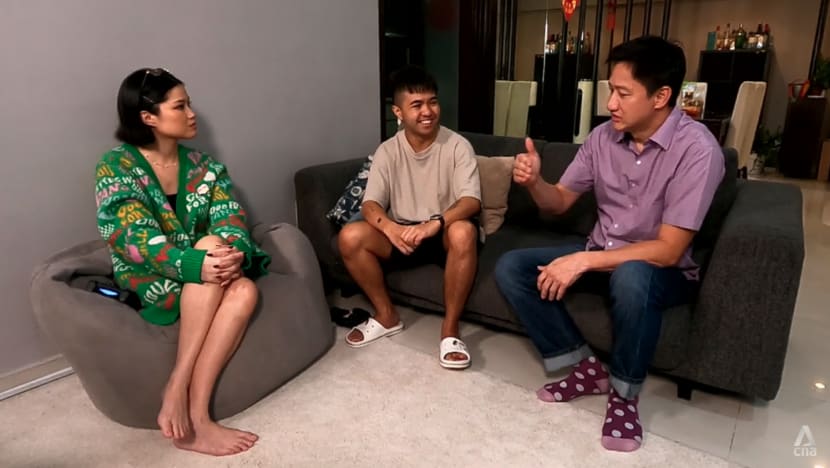 He has been renting for a year with three other flatmates. Together they pay S$3,200 per month to rent their five-room HDB flat.
But his worry is that when their current lease ends, the rent could go upwards of S$5,000, going by the rents for units of the same size with similar conveniences in "neighbouring places", he said.
"If everybody else is going to be renting at the same price, then why wouldn't (a landlord) want to jump at that kind of opportunity?"
EFFECT #1: HIGHER PROPERTY TAX FOR MOST
While renters remain a minority in Singapore, rising rents have a knock-on effect on home owners through higher property taxes.
The property tax payable is derived from the annual value of the unit multiplied by the tax rate.
And the annual value is the estimated annual rent for the unit if it were rented out, which is determined based on the market rate for comparable properties.
The annual values of most residential properties have been revised for this year to reflect the rise in market rents, the Ministry of Finance and the Inland Revenue Authority of Singapore said in December.
WATCH: Singapore's soaring HDB rents — how do they affect you? (23:24)
EFFECT #2: RENTAL SCAMS ARISE
New scam tactics targeting renters have also come about, with the police issuing warnings in March and August last year. At least S$3.9 million was lost to rental scammers between January and August last year.
Scammers were impersonating property agents, asking for payment to secure a viewing, for example.
In Lim's case, he never got to meet his agent. "He said, 'You need to sign a letter of intent to secure a viewing because there are 10 people queuing in front of you,'" Lim recounted.
That required a deposit and advance rent, and Lim paid S$6,700, equivalent to two months' rent.
WATCH: I fell for a property rental scam. Here's how to spot a fake agent listing (4:40)
While he was sceptical, background checks on this supposed agent checked out. A friend's mother working in the same company said that there was such an agent. Lim also checked the person's licence on the Council for Estate Agencies (CEA) registry.
But on the day of the viewing, Lim was ghosted by the agent. When he peeked through an open window, he saw the flat was strewn with boxes, contrary to pictures of the fully furnished home he was promised.
It turned out that while there was a real agent, he had been impersonated.
How to check a property listing for scams
1. Be wary of homes that look too well-renovated
If a unit has been around for a while, "there's normally wear and tear" and it should not look "too new" in the photos, according to Terence Ang, the head of content strategy at property platform 99.co.
2. Check the CEA registry
The registry shows information such as the agent's name, phone number, registration number, real estate agency and even properties the agent has helped sell or rent.
3. Authenticate the agent's identity further
Have a conversation with the agent. Ask for a photo to match it against the one in the registry and ask about his or her past work to see if it matches the online records.