'This is the happiest day of my life': Small wins, but long struggle, for the homeless in Singapore
What does it take for the homeless to get a permanent roof over their heads? The documentary, Homeless in Singapore, tracks a group of them over five months and uncovers gaps in the system as they work towards their goal.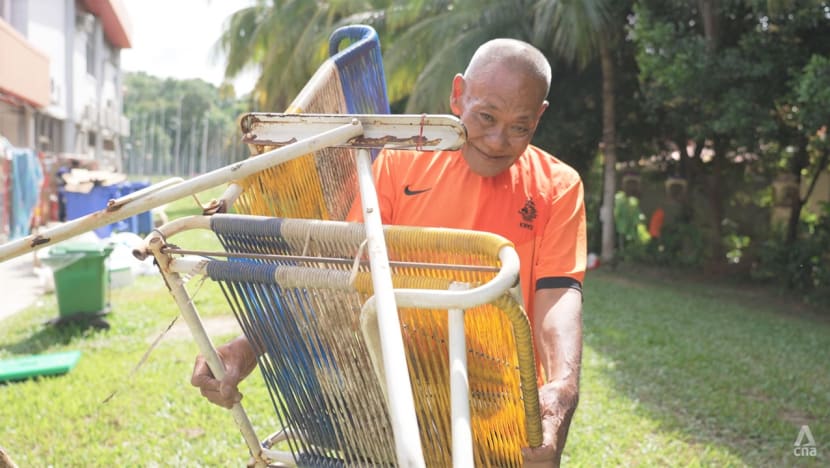 SINGAPORE: When Hamad Shukri got divorced and sold his marital flat, that was the last time he had a roof over his head.
After paying his ex-wife S$150,000, paying off the loan and returning S$50,000 (including interest) to his Central Provident Fund (CPF) account, he "didn't even have the money to pay the housing agent".
The 64-year-old has been homeless and sleeping rough for about six years.
For 82-year-old Yeo Aik Koon and her boyfriend, it was only recently that they were sleeping rough. They had been renting a room, but when the lease came up for renewal, they moved out.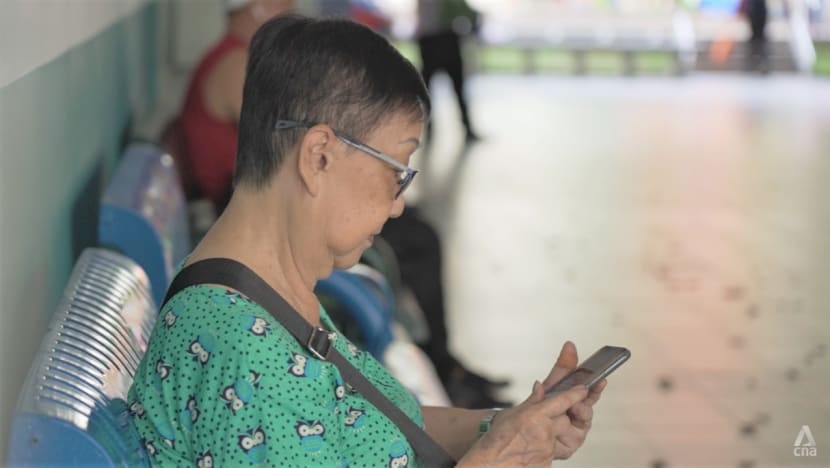 "The pandemic resulted in a lot of young people renting houses, so they competed with us, and we were unable to rent," said Yeo.
The couple slept on cardboard outside the electrical pump room of a building in Serangoon Central.
To avoid being seen by "too many people", they would leave their sleeping spot by 6 a.m., keep their cardboard in a nearby fire hose box and return at night — "11 p.m. was fine", said Yeo.
When you have no home to return to, you must adapt to the surroundings. You must try your best to come to terms with it."
This routine lasted for two months, then passers-by "lodged a complaint". "Some people saw us sleeping there when they went for their morning exercise, and they weren't happy," said Yeo.
"The police came and told us that we can't sleep outside the pump room any more."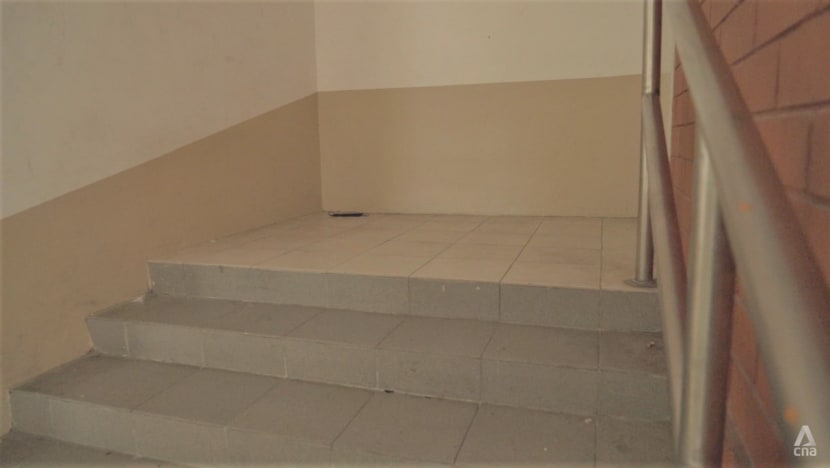 That was when social workers approached the couple to help them.
In a city full of home owners, Yeo and Hamad are among a largely invisible population who are homeless.
A nationwide street count last year found 530 rough sleepers, while a 2021 study by the Lee Kuan Yew School of Public Policy found that the homeless in shelters numbered 420. In 2019, there were 921 rough sleepers and 65 people in shelters.
The number of homeless people as a whole has "remained constant", observed Institute of Policy Studies research fellow Harry Tan, who has researched homelessness for eight years.
But more of them moving into transitional shelters, which are usually repurposed from old Housing and Development Board (HDB) flats. There are 680 units, each of which may be shared between up to six occupants, run by three operators.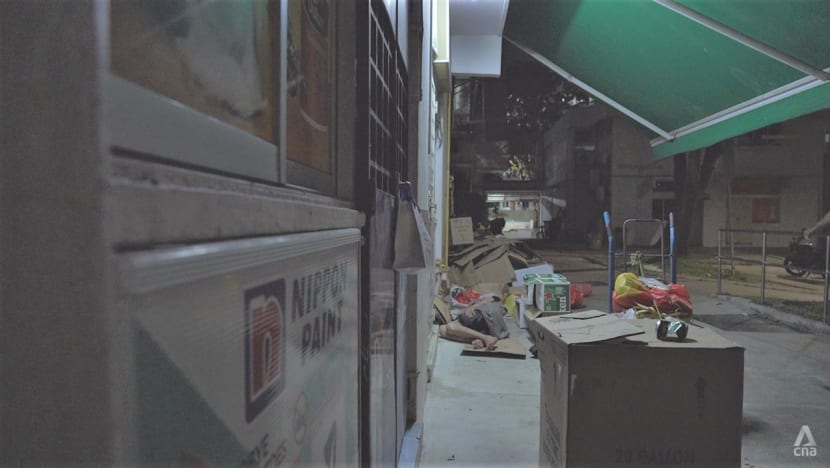 Just how difficult is it to get out of homelessness? The three-part documentary, Homeless in Singapore, tracked five individuals and a family over five months to see what it might take to achieve that goal.
With help from befrienders and social workers, they must work around the limitations of the system. Some of them even face the prospect of eviction from their shelter.
WHEN SUBSIDISED HOUSING IS RULED OUT
The most sustainable housing option for many homeless people to work towards is a public rental flat, which is highly subsidised. But not all are eligible.
Take, for example, Darius (not his real name). The youth, who had been homeless for nine months when CNA first filmed him, said he was "kicked out of the house" after getting into trouble because of his curfew.
WATCH: Part 1 — How we became homeless in Singapore (46:33)
"After (10:30 p.m.), whenever I reached home, (my parents) didn't open the door for me. I just slept outside the house until the next morning," said the one-time gang member.
That was the case even when he lost his wallet once, he added. "My mum just said, 'I don't care. You don't make it by 10:30 p.m., you don't come home any more.' Then I'm like, 'Okay.'"
As a single under the age of 35 who is neither a widower nor an orphan, he does not qualify for any subsidised housing without his family.
Without this criterion, "you'll end up with 16-year-olds coming to you, asking for a rental flat", said Ministry of Social and Family Development (MSF) senior adviser Lee Kim Hua, who has dealt with homelessness for five years.
"A young person should be staying with his family. To me, it's very simple: Go home … say sorry, and go back to your room.
"If they're in danger … I'll put (them) in the shelter for the night. But the next day … I'll say, 'Look, you must go home.'"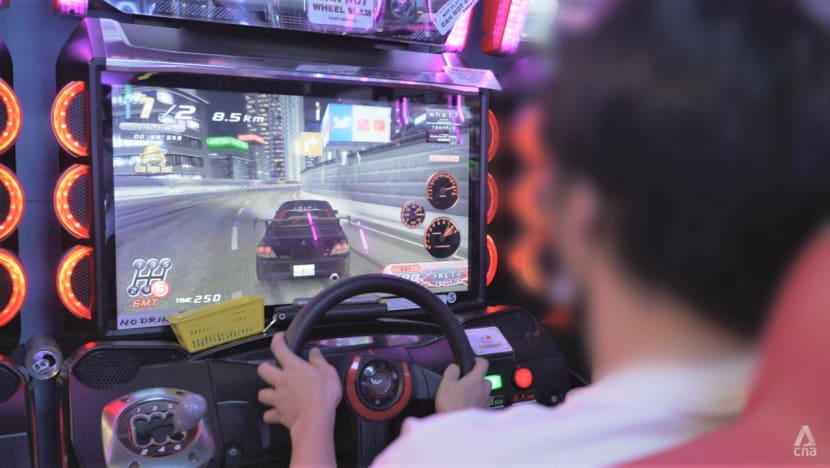 And if that is not an option, "we'll get social workers to work with them", he added. "Hopefully, they can go to work and … get an open market rental flat."
Darius did ask his social worker for help, which is how he ended up staying in Yio Chu Kang Chapel, one of the night shelters for the homeless.
There are 22 of these Safe Sound Sleeping Places (S3P) — which are free and mostly located in community clubs and places of worship — as of March. And each shelter decides its operating hours based on the premises' primary functions.
"If they run a kindergarten, and the kindergarten class starts at 7 a.m., the rough sleepers will (probably) have to vacate the place … by 6.30 a.m.," cited Lee.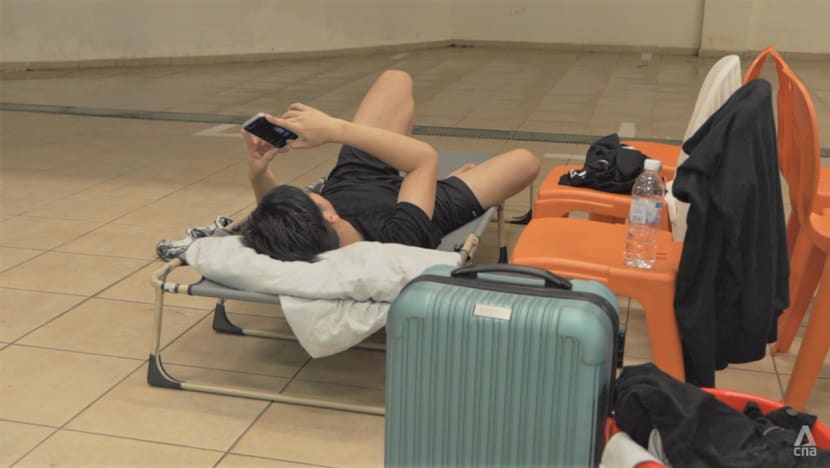 There are also rules prescribing when the rough sleepers can return to their shelter at the latest, for example 10:30 p.m. in Yio Chu Kang Chapel.
But despite multiple reminders, Darius "continually" broke the rules by entering the premises during the shelter's non-operational hours and by coming back late, climbing over the gate "in the middle of the night", said Samuel Lin of Bless Community Services, the shelter operator.
"We do need to set the right procedure," said the assistant manager. "If not, the whole S3P will be in a mess."
Darius was discharged and could no longer enter the shelter.
REFUGE, BUT NOT A HOME
Surviving a stay in a night shelter is not necessarily straightforward even for those who do not suffer from the rashness of youth.
WATCH: Part 2 — Surviving Singapore's homeless shelters (46:59)
"Interpersonal conflict is actually something that's quite common because … we're still a very small space," said Bless Community Services community care co-ordinator Edward Wang.
"And we have people (from) all walks of life — different ages, different stages, different challenges — all squeezing in one place."
Roselan Abdullah, 51, who had been homeless for five months when CNA first filmed him, cited "petty issues" such as "opening the window, doing laundry, applying medication that smells, praying".
"Misunderstandings are inevitable," he said. "There are so many differing opinions among us homeless folks."
He would know. There was a disagreement between him and another individual, Tok Kah Fatt, over laundry in the S3P@Inspire shelter in Balestier.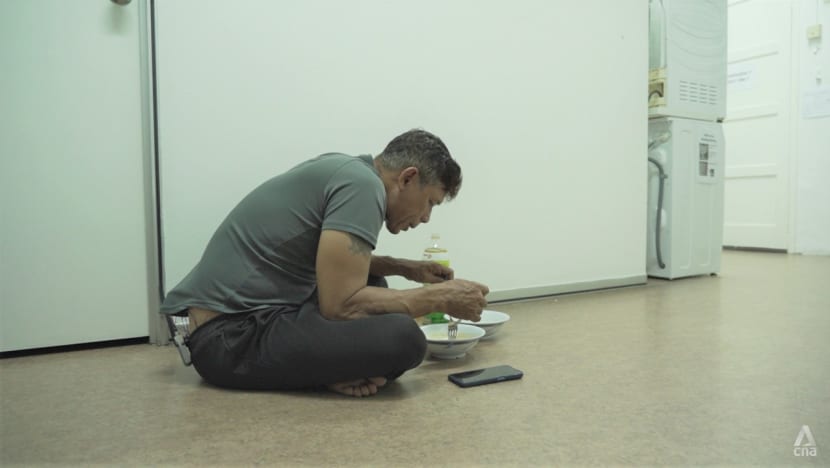 In their shelter, one washing machine is shared between four individuals. There is a roster to prevent conflicts, but when someone used the machine on a Sunday, which was not allowed, both men started to push each other.
Tok, 67, was expelled after being accused of throwing punches, although he pleaded his innocence.
The shelter's rules have also been an inconvenience to Roselan in his line of work as a food deliveryman. There is a 10.30 p.m. curfew, but he would rather continue working until midnight.
"Sometimes I feel that the curfew hours don't make sense," said Roselan, who rides an e-bike and parks it nearby. "I can make more money at night."
There are days when he may earn a little over S$20, although if he works hard and stays patient, he can make S$1,500 a month, he said. "It's enough to rent a subsidised HDB rental flat," he added.
"But it's definitely not enough for me."
He said he talked to the shelter staff about the curfew, but an extension was not approved.
Explaining why, Wang said: "Some of our stayers may be working very early in the morning. … Some of them might be ill. They also need rest."
While Roselan chafed at the lack of freedom in the shelter, Tok worried about his lack of money living outside as he was paying for a bed in a hostel while waiting for another night shelter to take him in.
He receives a monthly CPF payout of S$890. And the hostel stay cost him S$35 a day, plus an extra S$5 on Fridays and Saturdays.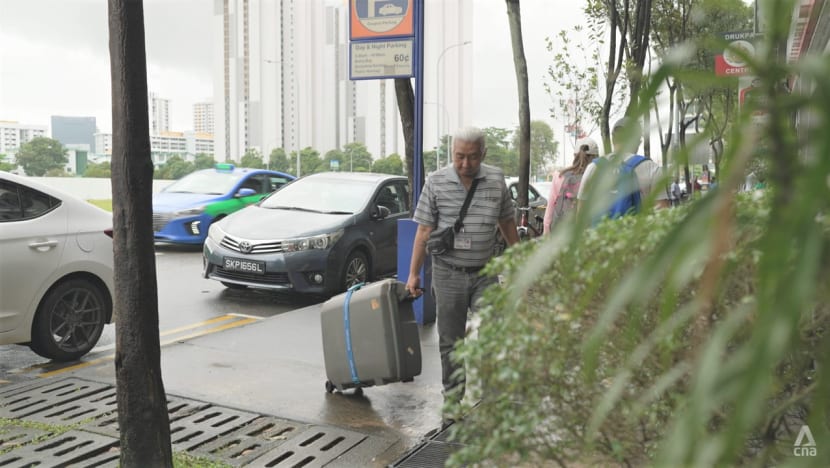 "Cannot withdraw any more," he lamented after his bank balance was down to S$20 — which was supposed to be his daily budget. "If I keep on staying (in the hostel), I'll have nothing to eat."
Applications to a night shelter usually take one to four days to be approved, according to his social worker, Vincent Soh, at Kampong Kapor Family Service Centre (FSC).
But it took longer in Tok's case, and he had to stay at the hostel for close to a fortnight. "So the FSC stepped in to provide short-term financial support as well as … food rations," said Soh.
Tok had been homeless for five months when CNA first filmed him. He worked as a forklift operator at container yards for 25 years before he got married in the Philippines, where he lived for 23 years.
A year after his daughter was born, his wife started falling sick with diabetes.
"I had no other choice (but to) sell my house (in Singapore)," he said. "I didn't work in the Philippines. I took care of my daughter and my wife."
He made this promise to his wife before she died: "I'll bring (our child) up and let her (be) independent."
As planned, he returned to Singapore last year to retire but found it "so hard" to rent a room.
"Reviewing his income and expenditure, we noticed that it wouldn't be very sustainable for him to live in an open market rental," said Soh, whose FSC provided a referral to a transitional shelter.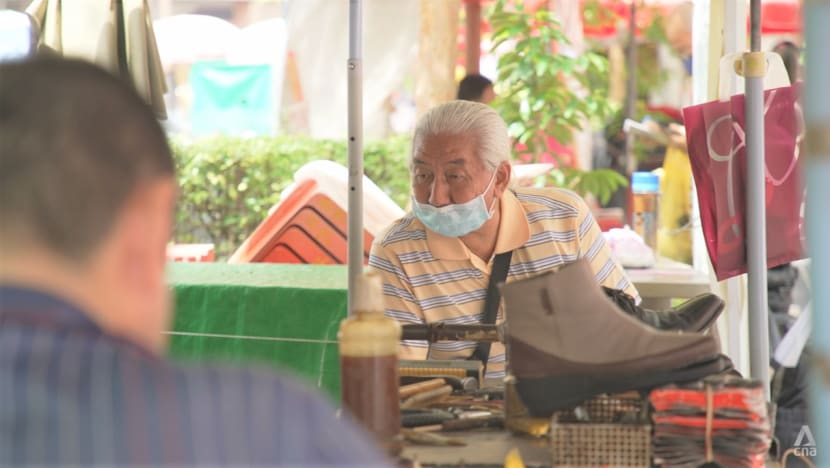 Transitional shelters are funded by the MSF, with priority given to vulnerable families with urgent needs.
Tok was not accepted as a tenant, however, because he had a house in the Philippines. "He was advised to return to the Philippines while he awaited the process of applying for a rental flat," said Soh.
At that point, the FSC helped to refer him to a night shelter instead.
One family staying in a transitional shelter is Eco Susana Salo, 58, and her two children, whose father kicked them out of their flat one night after a domestic fight.
They initially stayed with one of the children's uncles. But six months later, he decided to sell his house, and they had to move.
"That was … when I started to panic," said Salo. She called their social worker, and that was how they got into their current shelter.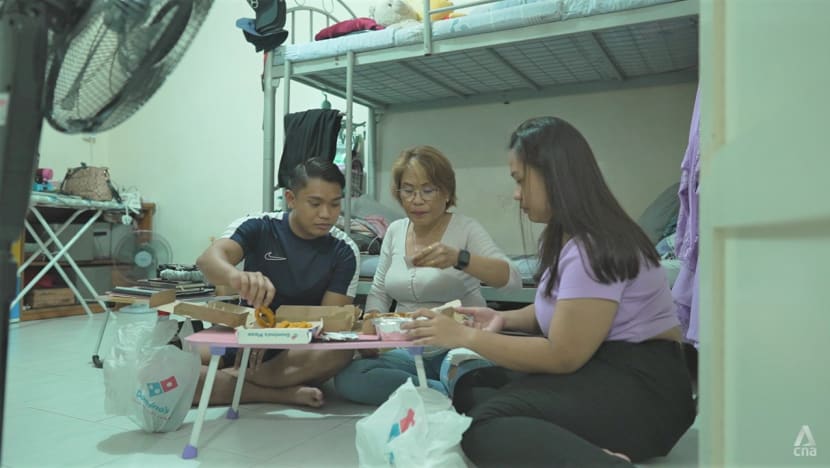 Unlike night shelters, transitional shelters do not have curfews or opening hours. It is furnished by the operator, and Salo's rent is S$100 a month.
Her unit has two bedrooms. But her family is not allowed to use the second room as new tenants may be brought in to live with them at any time.
There are also a few rules, such as no smoking, no pets and no visitors.
"It's quite inconvenient sometimes because I can't bring (my girlfriend) home to watch movies," said Salo's 21-year-old son, Muhammad Raihan. "Most of the time, I'm over at her place."
The main reason that only registered tenants are allowed inside is to "make sure that tenants here live in a safe environment", said AMKFSC Community Services social worker Nur Rifqah Samat at the Transition Plus shelter.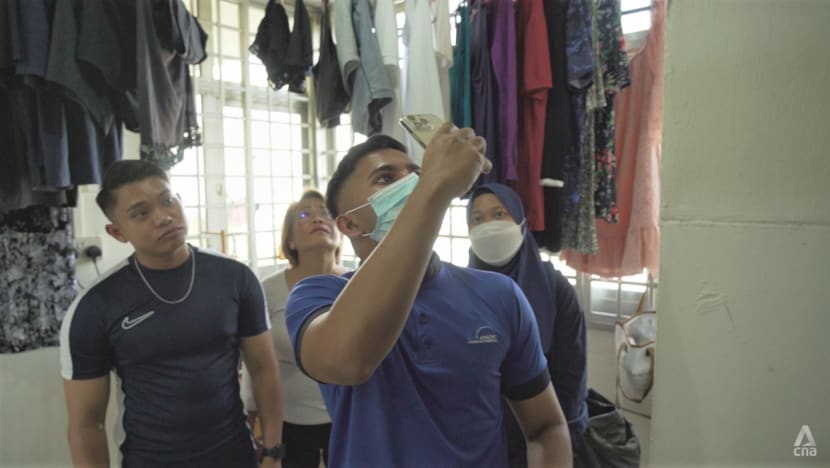 Her clients have been living in the shelter for more than two years, but it still does not feel like home for them. "We can't decorate, put up stuff, put up photos," said Raihan. "No TV."
Salo added: "My wish now is to have our own rental flat."
WHEN THE FINAL STEP IS THE HARDEST
Until recently, however, Salo faced a couple of obstacles to her goal.
Her divorce proceedings in the Syariah court have been drawn-out, and she had been "trying to communicate with (her) ex-husband" to have her name removed from their Build-To-Order flat registration. His intransigence had already foiled one rental flat application.
A breakthrough was achieved only during a recent mediation session. "(In) the two years of my divorce process, this was the first time that he was trying to follow the court order," she said.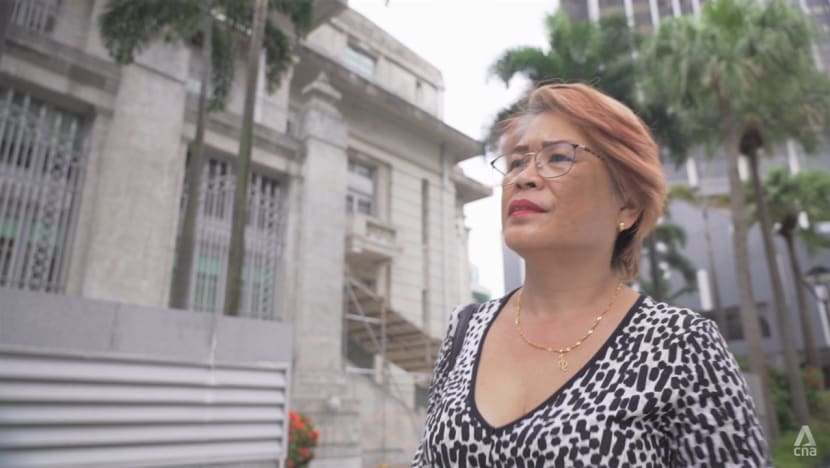 As she is not Singaporean, she also had to wait until Raihan turned 21 before she could apply for a rental flat with him, which they have since done. Their waiting time for a flat may take "a few months to even a year", reckoned their social worker.
"The (longer) you're homeless, the more you have to try your best to get a home for your family," said Salo. "It doesn't mean that when you're homeless, that's the end of your life."
Tok, too, has applied for a rental flat with one of his social worker's other clients, under the Joint Singles Scheme.
He had managed to move into a new shelter, and if his joint rental application is successful, it might be about eight months to a year before it is time to choose a one-room flat from the available units.
WATCH: Part 3 — How can I get out of homelessness? (46:31)
Under the scheme, all applicants must apply in pairs. There is also an operator-run pilot scheme, which allows singles to apply without having to find a flatmate first. The operator will assign them flatmates, taking into consideration factors such as sex, age, ethnicity and living habits.
"It's better (if) we rent (a place of) our own. We can come back anytime, go out anytime," said Tok. "You don't have to follow the shelter's timings."
It is a sentiment that Roselan readily shares. But what he is unhappy about is the long wait, which includes the application process.
He and his friend have struggled with the process and feared that their recent joint application would be unsuccessful again.
Both of them are divorced and must produce the respective court orders proving that they are no longer home owners. And in his friend's case, the divorce was 20 years ago.
This kind of delay they have endured is something that Tan has observed. "You can apply for certain services … but you still have to find your documentation. You still have to replace (them)," said the researcher.
"That time taken then adds on to the process of a person's journey out of homelessness."
For Darius, who stayed with his girlfriend and then a friend after he left his night shelter, uncertainty may give way to hope as he awaits enlistment in National Service (NS). He has gone for his health check-up already.
"In the army, he'll have shelter, and he (might) even have the option of staying in over the weekend," said his mentor, Augustus Low.
"He'll hopefully be able to save up enough (of his NS allowance) so that after … his NS, he (will) have a pool of money (that allows him) to consider renting a place outside."
As for Yeo, her days of renting in the open market — or sleeping rough — look to be over.
She was moved to a night shelter, then a transitional shelter and is now applying for a public rental flat with her boyfriend under the Joint Singles Scheme.
Her case is "tricky" because she owned private property approximately 20 years ago, said social work associate Veronica Koh at Serangoon Moral FSC.
The money from its sale has since been "depleted", said Yeo. But she must have documentary evidence that all the proceeds have been spent to qualify for a public rental flat.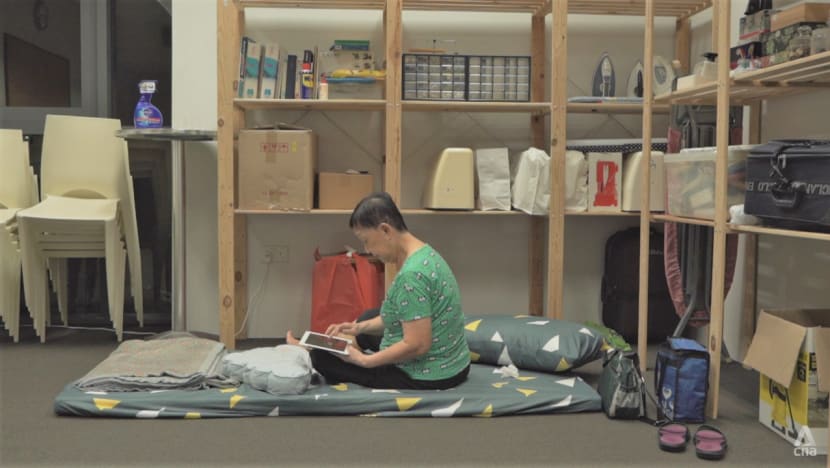 While social workers are now helping to handle her housing and financial situation, befrienders such as See Lay Khim have been trying to persuade Hamad to also apply for a rental flat.
"He doesn't want to stay with anybody, so this is our problem," said See, who is in AMKSS Social Move, a group of volunteers from Ang Mo Kio Secondary School alumni.
Hamad's reason is that he rears birds for singing. "Anybody (who) stays with me (would) surely (have a) problem with that," he said.
He is not a homeless outlier. The housing needs of rough sleepers "aren't easy to solve", said Agnes Ng, the lead volunteer in AMKSS Social Move, "because rental flats are limited".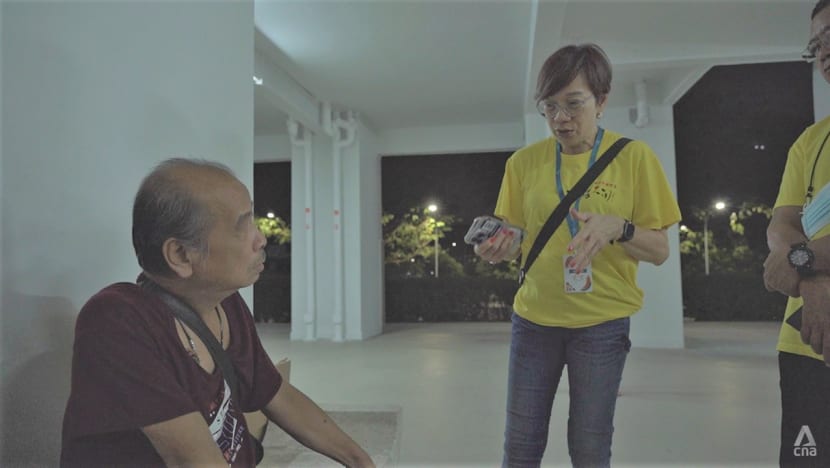 Her group's success rate has been 20 per cent over the past three years, she shared.
Tan hopes to see Singapore rise to the challenge. "If a person wants to stay alone, … the onus is on us to develop innovative shelters to accommodate these needs, rather than (saying), 'No, we can't,'" he said.
Indeed, the HDB is piloting a scheme to offer single rooms with shared facilities by converting the former Anderson Junior College hostel. This will be ready at year end.
The type of rough sleepers that concern Tan the most are those who have been homeless for more than a year.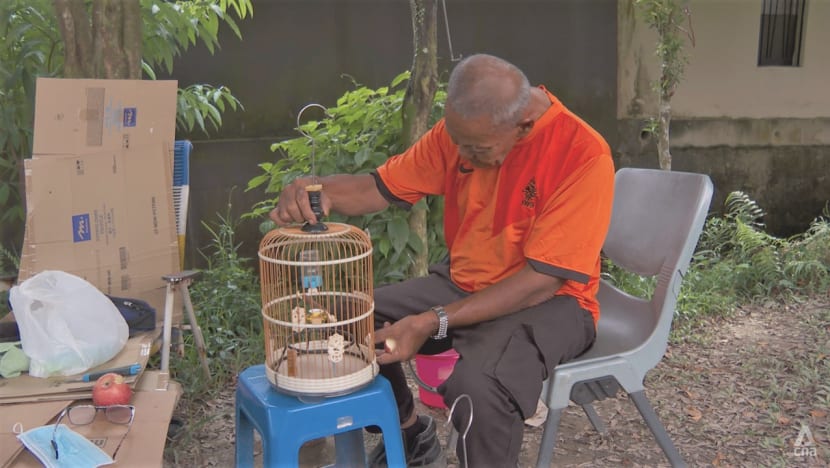 He said: "As people sleep outside for longer periods of time, they start to realise that 'actually, I can get used to this life'.
"If you're used to something, and we're talking here about the older population, … then change becomes something that's scary."
In the case of Hamad, he would like his own rental unit, but if not, he said he would continue living outdoors. He had to shift his sleeping spot, however, after someone complained to the town council.
He moved from under a tree to a bird shed that one of the befrienders, a co-founder of a bird singing club, partitioned into two sections for Hamad to sleep.
That night, as he prepared to turn in, he said: "This is the happiest day of my life."
Watch the documentary Homeless in Singapore here.