Can Malaysia's ruling coalition work together? PM Anwar squares up to new political realities
The alliance between Pakatan Harapan and Barisan Nasional is a tenuous one, so holding it together is a daunting task. But are there bigger challenges in store for Malaysia's new leader? The programme Insight finds out.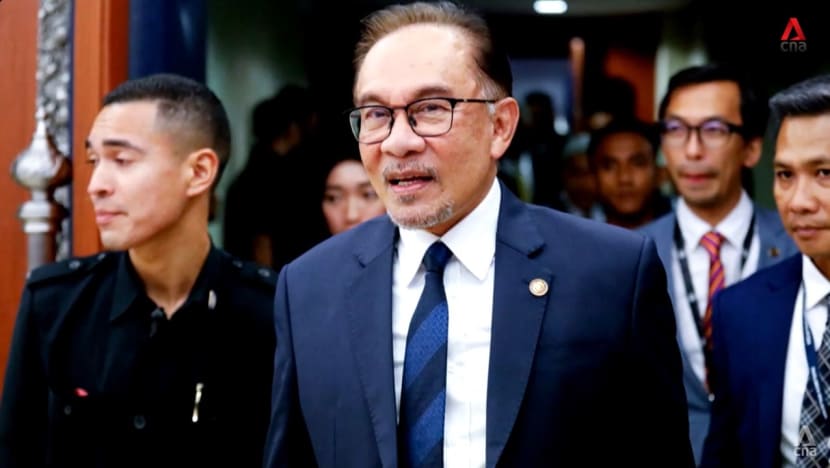 KUALA LUMPUR: After Malaysia's recent general election produced a hung parliament, artist Faye Lim was thrilled when Pakatan Harapan (PH) got the chance to form the government again.
The 32-year-old was among those who opposed the internal coup in 2020 that had brought down the previous PH government.
So in December, when Prime Minister Anwar Ibrahim, chairman of PH, won a vote of confidence in the Malaysian parliament to emerge as the undisputed leader of the new unity government, it was what Lim wanted.
"Give people a chance to finish what they start," she said. "If (politicians) are always going to keep repeating … 'I'll never work with' (or) 'I don't want', then … (they) aren't thinking about us as a whole nation holistically."
Yet, the alliances that make up the current government, chiefly between PH and rivals Barisan Nasional (BN), are more tenuous than those in the PH government that came to power at the 2018 election.
Can the unity government find a way to work together and last a full term in office, the programme Insight asks. It might prove a daunting task — and is not the only challenge lying ahead of the new PM.
'COALITION OF INCOMPATIBLES'
With the King having decreed that BN must be part of a unity government to end the impasse following the elections, the previous incumbents surprised some observers by choosing to work with PH instead of Malay-centric coalition Perikatan Nasional (PN).
"(The unity government) is a coalition of incompatibles," said former PM Mahathir Mohamad.
"They don't have the same objective or the same philosophy and yet they found a need to work together, so they overlooked all their past statements, past promises, in order to form this coalition."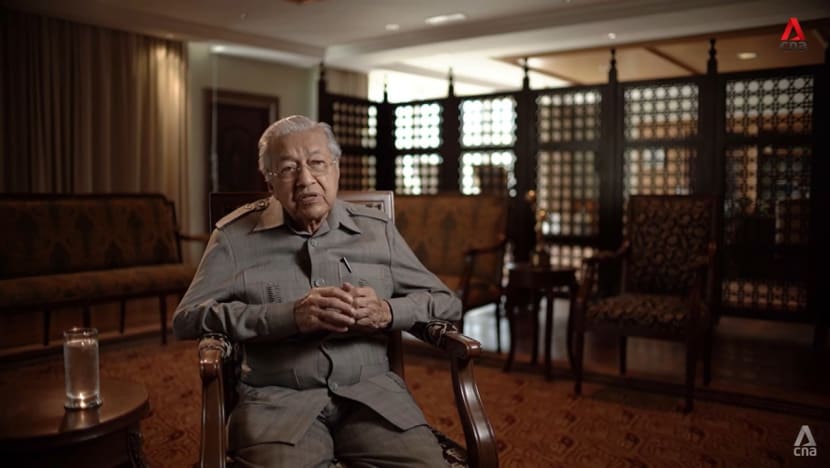 Within the United Malays National Organisation (Umno) itself, BN's anchor party, there is recognition of "complications" arising from the party being "ideologically" opposed to the Democratic Action Party (DAP) — a PH component party — acknowledged Umno information chief Hizatul Isham Abdul Jalil.
"This is something that we need to sort out," he said. "(But) it makes sense for us to go with PH because they need the Malay votes, and we need the non-Malay votes."
To hold the alliance together, Anwar made compromises over key roles.
PH component party Parti Keadilan Rakyat (PKR), which has 31 Members of Parliament, was given eight ministerial portfolios. BN, which won 30 seats, has six ministers. The DAP, meanwhile, has four ministers even though it has 40 MPs.
There is "some unhappiness" with that, acknowledged DAP secretary-general Anthony Loke, but he thinks his party's "sacrifice" is for the good of the country. "The alternative will be a government being led by Pas (Parti Islam Se-Malaysia)," he said.
"So I think … the Chinese community and, by and large, the non-Malays including the Indian community supported our decision to be part of the government even with the lesser representation in the Cabinet."
Voon Zhen Yi, the research director of think-tank KSI Strategic Institute, believes it is clear that the DAP realised it "had to take a back seat" to "not jeopardise" the unity government and that their supporters "are pragmatic people" too.
There are also other factors that could help Anwar keep his government together.
For one thing, winning his vote of confidence from parliament cemented his hold on the top job and brought the parties in the ruling coalition "under his wing", according to political scientist Chandra Muzaffar.
"To work together and to show that they'll keep working together, he needed a vote of confidence," said Muzaffar. "It's also contributed towards stabilising the position of his own party."
Legislation that took effect from October to prevent party-hopping might also prevent a repeat of the machinations that had previously removed PH from power — because MPs who now switch political affiliations would trigger a by-election in their district.
And as a sign that "the public doesn't want to see things like this happen", those who were seen as orchestrators of the internal coup, such as Mohamed Azmin Ali, lost in the last election.
"(Voters) have had enough of that — three prime ministers in the course of four years," cited Muzaffar.
THE ECONOMIC CHALLENGE
Whether Anwar can keep his unity government together may also depend on how well he governs. And he now must respond to the problems of a slowing economy and high cost of living.
"People want stability. People want their food on the table, their bread and butter to be guaranteed. And they want a better life, a better job," said Maszlee Malik, the former education minister in PH's first administration.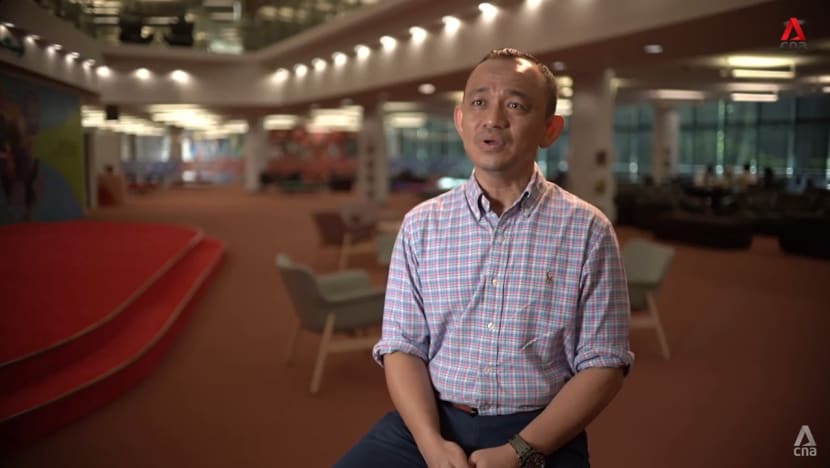 Take, for example, Mohamad Zulkhairi Mohamad Adnan, who used to own a boutique specialising in traditional Malay clothing in Johor. He also sold cooked meals in bazaars and on government premises.
When the pandemic hit sales hard, he had to close down his businesses and return to his home town in Negeri Sembilan. He set up a roadside stall selling fried chicken, but it is hard to sustain the business.
"When (costs) go up, we can't afford to raise our prices in a flash. Our regular customers would be aware of it," said the 49-year-old, who worries that they may "find other alternatives".
Malaysia's core inflation was 4.1 per cent year on year in December. Food continued to be the main inflation driver, with prices up by 6.8 per cent compared to a year earlier.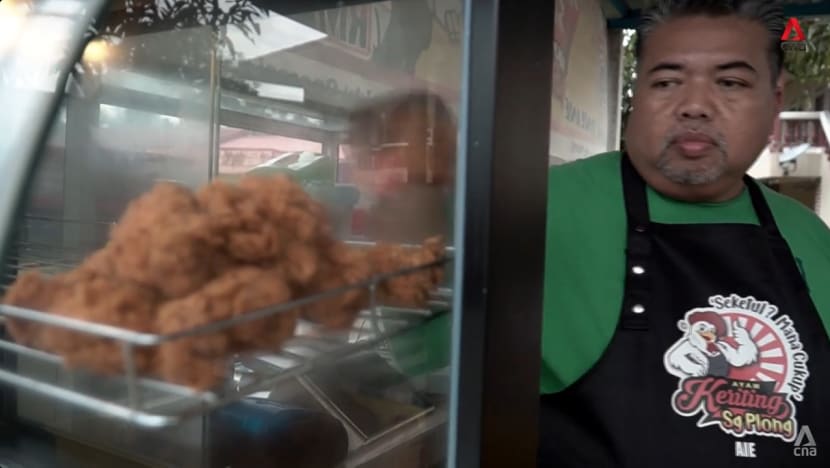 Beyond addressing the rising cost of living, the new government must "show that Malaysia has its own value proposition, its own offering", as Voon put it.
"It has to show everyone that investment in Malaysia will bring benefits to them," he said, flagging Vietnam and Indonesia as economies in the region that are "catching up" and showing potential for "overtaking Malaysia very soon".
To deal with these challenges to the country's post-pandemic recovery efforts, the PM assembled a new economic team.
He appointed PKR deputy president Rafizi Ramli as economic affairs minister and Tengku Zafrul Abdul Aziz, the former finance minister, to helm the International Trade and Industry Ministry.
"We can see that … they've been involved in the corporate world. They're young, they're hard-working, enthusiastic, and they know what they're supposed to do now," said economist Ahmed Razman Abdul Latiff of Putra Business School.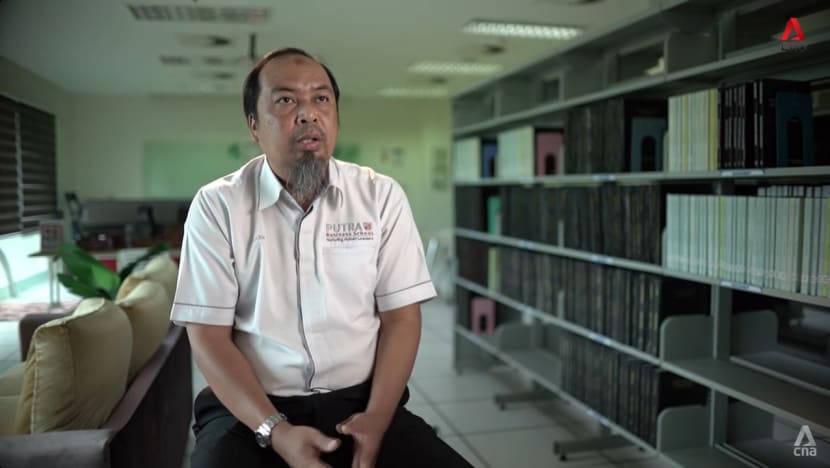 The associate professor also thinks it helps that Anwar appointed himself as finance minister, given that when he held the portfolio in the 1990s, he kept the growth in Malaysia's gross domestic product, on average, at 9.2 per cent.
"The confidence factor is there," said Ahmed Razman.
THE RISE OF POLITICAL ISLAM?
A bigger challenge facing the PM — if he is to not only unify the ruling coalition but also unite the country — is the growth of identity politics.
In a survey conducted by pollster Merdeka Centre, which reported the findings last year, 82 per cent of the Muslim youth respondents agreed that the Quran should replace the country's constitution, up from 72 per cent in 2010.
The survey also found that the proportion of Muslim youths attending religious schools increased from 48 per cent to 60 per cent.
"There are some elements of conservatism not only amongst youths but amongst the Malays in general. We see that pattern. We see that happening in the institutions as well," said ISEAS–Yusof Ishak Institute senior fellow Norshahril Saat.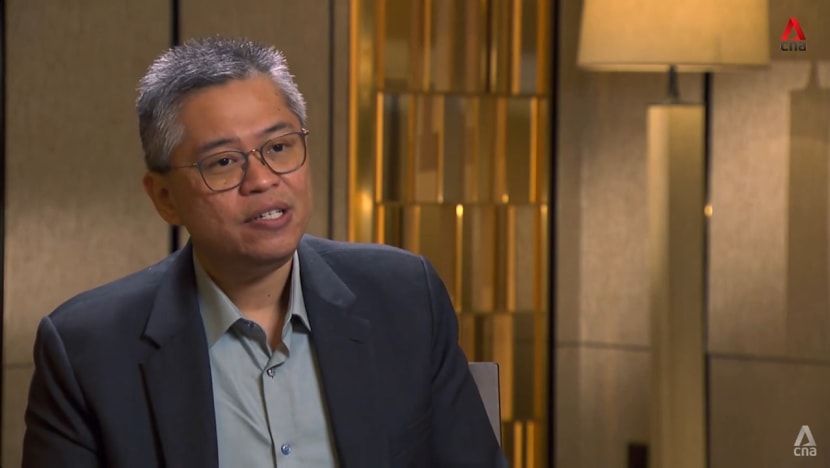 The rise of Pas is partly due to these changing attitudes of Malays towards their religion. The Islamic party defied expectations by winning 49 seats in November, compared with 18 previously.
And the identity politics have persisted after the elections.
One of the reasons Zool Amali Hussin left Umno was its leaders' move to form the government with PH's multiracial coalition, which was "hard for (him) to accept" as he saw it as a betrayal.
"We'd been indoctrinated with the idea that the DAP is racist, the DAP is Umno's enemy," he said. "But all of a sudden, they're with the DAP. They're saying it's part of the dynamics of politics."
He quit as Seremban Umno Youth chief to join Pas, "the party that really fights for Islam and the Malays", he said. And it has been reported that other Umno members have followed in his footsteps.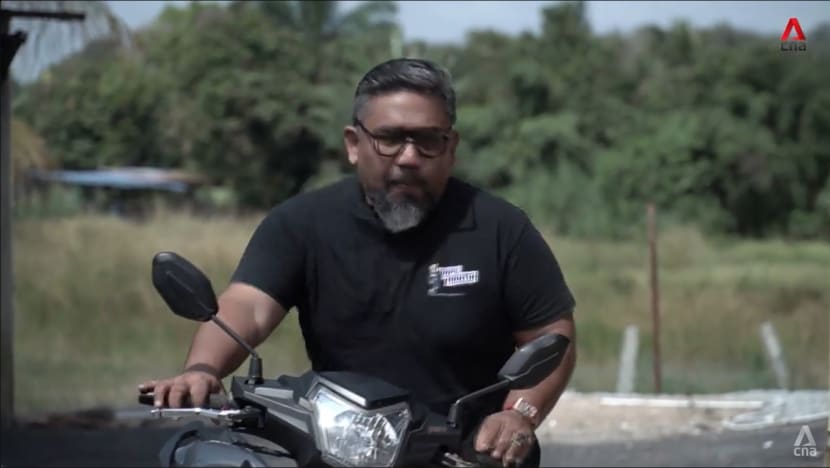 The question, then, is whether this shift in the political scene marks the rise of political Islam, and what that bodes for Malaysia.
"Political Islam has definitely gained momentum in this country," said Voon. "It's matching global trends that we're seeing — the rise of right-wing politics."
From a different perspective, the breakout success of Pas may not indicate the growth of political Islam, but rather the growing tide of opposition to Umno.
"All that's happened is that the Malays have become disillusioned with Umno, and they registered their disillusionment by supporting Pas, which they've done in the past," argued Muzaffar, citing what happened to Anwar in 1998, which "discredited" Umno.
"Remember the black eye issue? Because you had a (former) deputy prime minister imprisoned, beaten in jail … people moved to Pas."
In the 1999 elections, Pas won 27 parliamentary seats, which was their best electoral performance until last year.
The latest groundswell of support for Pas "isn't really" the rise of "political Islam per se", agreed Maszlee, who lost out to a BN challenger in November.
But what motivates many members of the PN component party — who are "still pushing a lot of content" over TikTok and other social media — is a mistrust of "the others", he said.
"(They're) stoking the racial sentiments … instigating the distrust (of) the others every day," he observed. "If the current government doesn't do anything, the momentum will keep rising."
Are the fissures in Malaysian politics today too wide too bridge?
WATCH: Can Prime Minister Anwar Ibrahim unite a divided Malaysia? (47:56)
Parti Pribumi Bersatu Malaysia Youth chief Wan Ahmad Fayhsal Wan Kamal, for one, does not think his party's coalition partner is "regarded as extreme", since Pas was part of the government before the recent election.
He believes that any parties in government, however far left or far right they are, "would come to the centre because once they've obtained power and position, they're bound to serve all Malaysians, regardless of race and religion".
As for the current government, he said PN is accepting of it and wants it "to be stable in order for everyone to be ready to face any challenges with regard to a global economic recession".
"Hopefully, we can have strong politics, where (we) the opposition play our role, and the government also … plays (its) role and provides fairness," he added.
Watch this episode of Insight here. The programme airs on Thursdays at 9pm.