Commentary: Even if Malaysia PM Anwar forms unity government, questions remain how long it can last
In forming a new government, Malaysia Prime Minister Anwar will have to deal with a slew of erstwhile rivals even within his ruling coalition, says Oh Ei Sun.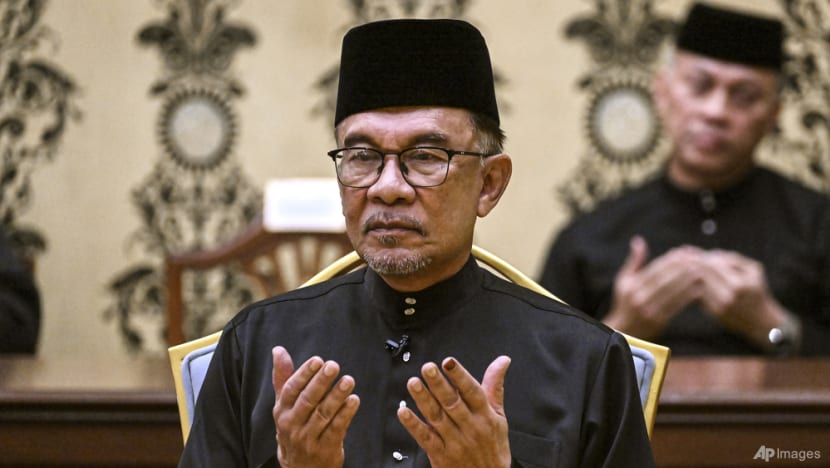 KUALA LUMPUR: After twists and turns in attempting to form a ruling coalition in Malaysia after the recent general election, Anwar Ibrahim was finally appointed prime minister on Thursday (Nov 24).
The news was welcomed with cautious optimism by some, as the public is still in the dark as to the actual shape and form of Anwar's ruling coalition. His assumption of premiership can be described as hard-earned but nevertheless a pyrrhic victory, as he will have to deal with a slew of erstwhile rivals even within his ruling coalition.
In his first press conference after taking over the reins of power, Anwar revealed that up until his appointment by the Malaysian king, his unity government comprised his party Pakatan Harapan (PH), Barisan Nasional (BN) and Sarawak's ruling Gabungan Parti Sarawak.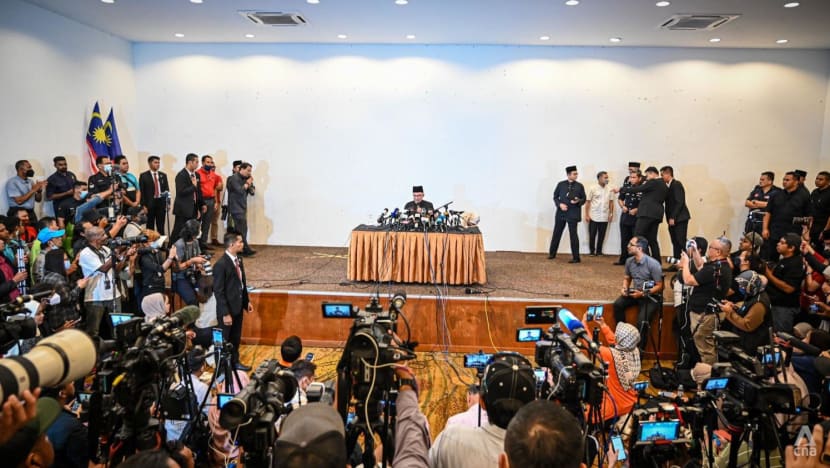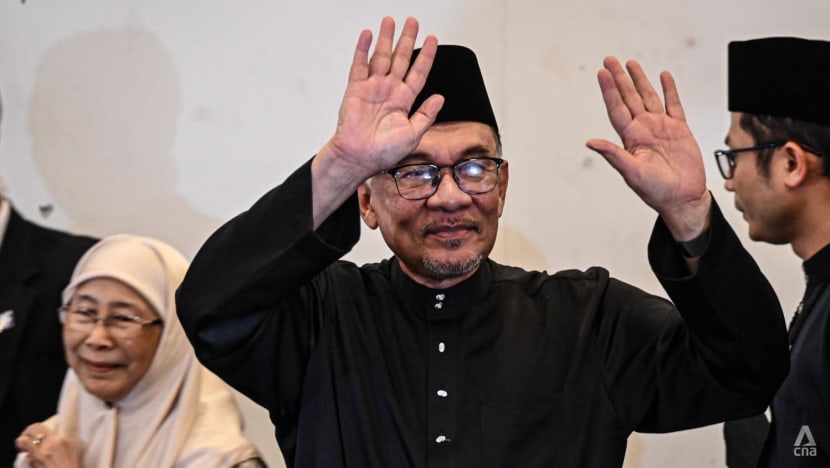 He added his government also included Malaysian United Democratic Alliance, Parti Warisan Sabah and Parti Bangsa Malaysia. Anwar said the door was still open for other parties and coalitions to join his government, specifically mentioning rival Perikatan Nasional (PN) and its offshoot, Sabah's ruling Gabungan Rakyat Sabah (GRS).
On Friday (Nov 25), Anwar announced that GRS had agreed to join the unity government, boosting it to a two-thirds majority in the Lower House.
EXPECT DELAY IN FORMING CABINET
The final composition of Anwar's ruling coalition is yet to be determined. For a start, his Cabinet appointments will have to be delayed until after the ruling coalition is finalised. The various component parties will undoubtedly use Cabinet appointments as preconditions for joining or even leaving his unity government.
Such a delay in assigning ministerial portfolios could be costly for a Malaysia that looks forward to clear-cut leadership amid socioeconomic turbulence.
PN chairman Muhyiddin Yassin said that his coalition is not interested in joining a unity government with PH. In fact, Muhyiddin has publicly challenged Anwar for the latter's command of a parliamentary majority, to which Anwar replied with his intention to bring forth a vote of confidence at the first sitting of the new parliament in December.
But even if Muhyiddin stays true to PN's snubbing, there will still be political wrangling in the existing ruling coalition. According to a Sin Chew Daily report on Nov 24, BN, and especially its leading party UMNO, was bargaining hard for the more "powerful" Cabinet posts, including the finance minister role, which could allow it to hold the government's purse strings and thus disburse more resources to the party's benefit.
Anwar's party reportedly invited Nazir Razak, an apolitical prominent banker and estranged brother of former prime minister Najib Razak, to hold that important position instead.
The new federal ruling coalition could lead to political realignments even at the state level. Take Sabah for example, currently ruled by GRS and BN Sabah. PH and Parti Warisan Sabah could demand to be included in the state's administration as well.
It also raises a question for upcoming state elections of PH-ruled Penang, Selangor and Negeri Sembilan: Whether the various component parties in the federal ruling coalition will fight one another electorally.
POTENTIALLY DIVISIVE POLITICS WITH PAS
If Muhyiddin changes his mind and decides to bring PN – which includes his own Bersatu and Parti Islam Se-Malaysia (PAS) – into Anwar's unity government, the political dynamics would become even more intense and potentially divisive.
That is mainly because the unexpected surge in conservative Islam electoral support lifted PAS into holding the most parliamentary seats among all component parties.
A government with PAS in it, however unified that it alleges to be, would almost inevitably be pulled by PAS toward the more reactionary and theocratic end of the political spectrum. This would be in stark contrast with the more progressive and reformist outlook of PH.
It is uncertain how long such an untenable ruling coalition could last. And if it fails, Malaysia could yet see another round of political turmoil.
Anwar indeed has his hands full trying to sort out these political permutations and combinations, with dire consequences for Malaysia's future.
Oh Ei Sun is a senior fellow with the Singapore Institute of International Affairs.