Malaysian PM Anwar needs to pass national budget, in the face of challenge from Muhyiddin: Experts
Tabling and passing the national budget is seen as a vote of confidence from the whole Malaysian parliament, amid a challenge from former prime minister Muhyiddin Yassin who still insists he garners the majority support, say experts.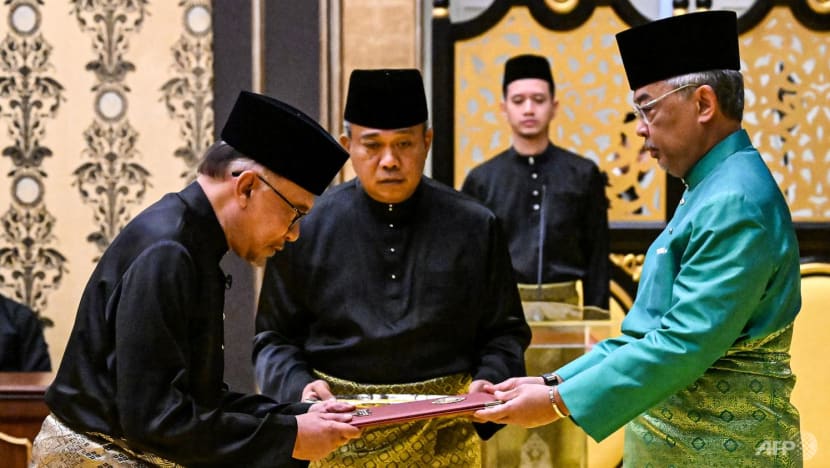 SINGAPORE: Top on new Malaysian prime minister Anwar Ibrahim's agenda after taking office is to pass the national budget for 2023, which will also help strengthen his legitimacy in his new role, said experts.
The passing of the annual national budget is seen as a vote of confidence from the entire parliament, said Singapore Institute of International Affairs senior fellow Oh Ei Sun, and would help fend off the challenge from Perikatan Nasional (PN) leader Muhyiddin Yassin.
The former prime minister insisted that he held the majority support among the elected representatives, even as PM Anwar was being sworn in at the royal palace in Kuala Lumpur on Thursday (Nov 24).
THE NATIONAL BUDGET
Dr Oh told CNA's Asia Now that Mr Anwar tabling and passing the budget would be "proof of his majority in parliament", given the circumstances in which he took office.
The 2023 national budget was tabled before the dissolution of parliament in October, but has yet to be debated nor passed. At RM372.3 billion (US$80 billion), it is the second-largest ever budget in the country's history.
Dr Oh explained that the vote on the budget tabled in parliament, is "traditionally considered a vote of confidence".
"If Anwar tables his budget, and that budget passes, that means he has the confidence of the house, and he can continue as prime minister," said Dr Oh.
This comes amid a challenge from PN leader Muhyiddin, who right up to Mr Anwar's swearing-in ceremony, insisted that he held the majority's support of 115 seats in parliament.
"Muhyddin could pull out all his supporters during that budgetary vote, if he would like to show that instead he has the majority," said Dr Oh.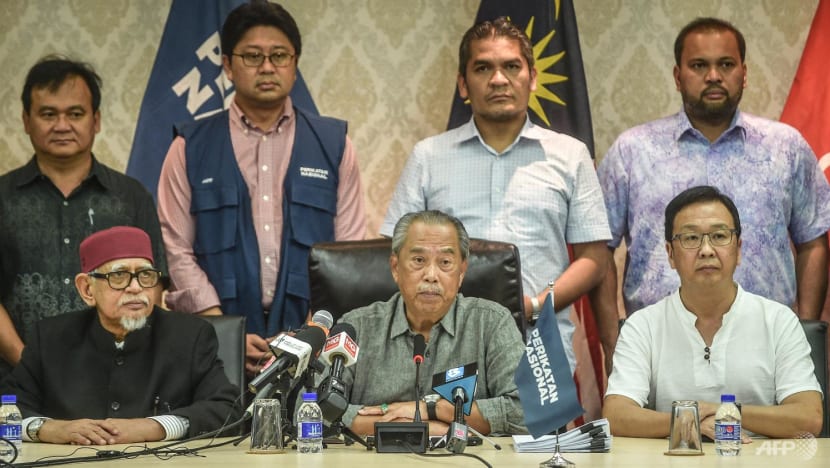 Dr Oh also noted that there is just less than a month to go before the start of the next financial year, and PM Anwar needs to urgently revitalise and revive the Malaysian economy.
If he is able to bring inflation down, create more jobs and ensure Malaysia's food security, then people will certainly rally around him, said Dr Oh.
"If his administration is still plagued with the kind of power struggles that was very prevalent both in the Pakatan Harapan (PH) administration, as well as the subsequent two administrations, then this government may not be as stable as it now appears," he said.
FILLING THE CABINET
Forming a government and filling Cabinet positions is "going to be very tricky", said Dr Francis Hutchinson, senior fellow and coordinator at the Malaysia Studies Programme in ISEAS Yusof Ishak Institute.
This is due to the number of parties that Mr Anwar will have to work with in consolidating a unity government.
These include the Barisan Nasional coalition which U-turned on its initial decision to form the opposition to take part in the unity government, and the coalitions from the East Malaysia states of Sabah and Sarawak.
"He's going to have to bring in people from four coalitions, and within that different parties within coalitions, so there could be… a bloated Cabinet as you try and increase to have a position to offer everyone," Dr Hutchinson told CNA's Asia Now.
Dr Oh said that Mr Anwar's Parti Keadilan Rakyat deputy president Rafizi Ramli's expertise in financial matters could make him a suitable fit for a finance portfolio, while "heavyweights" from the United Malays National Organisation (UMNO), such as its deputy president Mohamad Hasan, could be appointed deputy prime minister along with an important ministerial portfolio.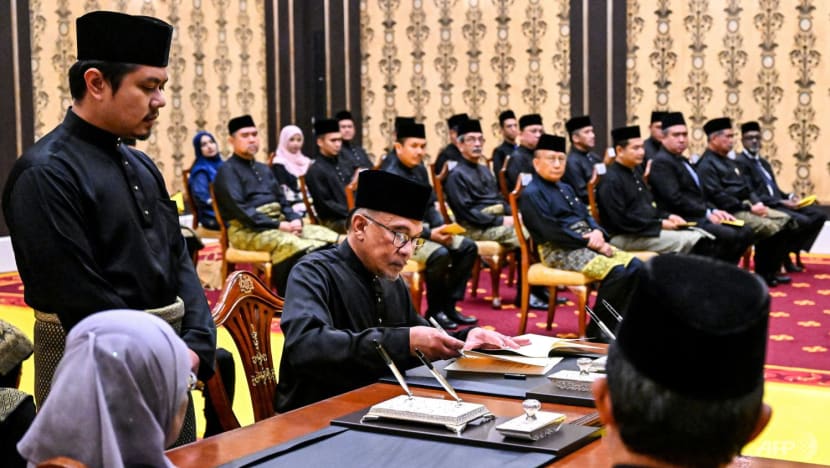 On top of that, there are "old faces" from the previous PH administration, such as Democratic Action Party secretary-general Anthony Loke, along with some figures from the East Malaysia states, who will play a role in the new government, added Dr Oh.
While the PH leadership would provide a more multicultural outlook for Malaysia, said Dr Oh, the recently concluded elections show that there remains a "substantial amount of Malaysians who perhaps see race and religion as the defining factor for them to cast their vote".
"I think that would be his main political challenge, to make sure that those who are more progressive and multiculturally-minded, would be able to work with those who are perhaps more conservative in the political and social outlook," he said.
ROLE OF THE MONARCHY
The shifting political landscape in Malaysia will also likely see more frequent interventions by the monarchy moving forward, said observers.
The king played a central role in solving the political impasse following the Nov 19 general election, meeting with the coalition leaders and his fellow rulers before the final decision.
With more competing coalitions in play, narrower parliamentary majorities can be expected in future contests, leading to a lack of clarity on who the actual leader is.
"It is in this context that the role of the Agong or the king is very important as an influencer and as an arbiter, and I do see more of that going forward. It's not so much that the role has changed, it's more that the context underneath the role has changed," said Dr Hutchinson.
Dr Oh said the king's involvement is due to an increasingly "fragmented" political landscape in Malaysia, adding he also played a similar role during the Sheraton Move political crisis in 2020, and in the aftermath of former prime minister Muhyiddin Yassin's resignation last year.