Malaysia's 'green wave': A threat to the country's politics and religious restraint?
Since the country's general election, Islamic party PAS has stoked controversy and concern. The programme Insight looks at how the political pendulum may swing and what impact religious populism might have.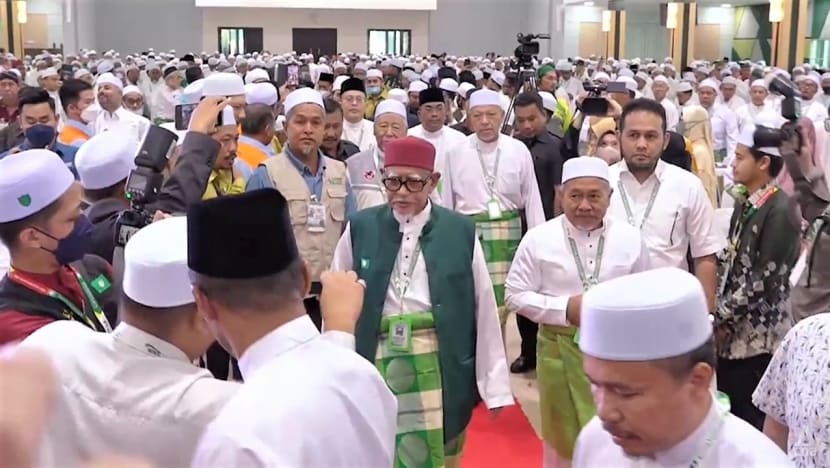 KUALA LUMPUR: The Pan-Malaysian Islamic Party (PAS) is basking in its new-found confidence.
Ahead of six state elections that could take place as early as the end of next month, the party is eager to show that its gains at last November's general election were no fluke.
It plans to "take over" the state assemblies in Selangor and Negeri Sembilan as part of the Perikatan Nasional (PN) coalition with Malay-based party Bersatu.
"Penang may be harder, but we hope to deny the two-thirds majority," PAS' Kuala Kedah division chief, Ahmad Fakhruddin Fakhrurazi, told the programme Insight.
And in Kedah, Kelantan and Terengganu, the PN state governments are "determined to defend … control with a comfortable majority".
The state elections will be seen as a barometer of the support for Prime Minister Anwar Ibrahim and his unity government.
But with PAS having emerged from the general election as the single biggest party in Malaysia's parliament, there is also the question of whether religious populism could be a winning strategy in the country.
PAS leaders in Terengganu have even defied royal decrees, issued by four of Malaysia's nine sultans, that prohibited the use of mosques to spread political messages.
There is nothing wrong with politicians preaching, insisted party president Abdul Hadi Awang. To him, politics and religion are inseparable in Islam.
WATCH: Can Malaysia avoid the mixing of religion and politics? (47:05)
Malaysia's king, however, as the foremost custodian of Islam in the country under its constitution, reminded Muslims in April — in the wake of the controversy — to safeguard mosques from turning into political arenas.
Political parties or groups capitalising on Islam to gain popularity is "the essence of political Islam" and of Islamic populism, noted Ahmad El-Muhammady, an assistant professor at the International Institute of Islamic Thought and Civilisation.
And however the political pendulum swings at the state elections, what may yet remain uncertain is whether religious populism in Malaysia means a turn towards right-wing politics — and towards the cynical aspects of identity politics.
WILL IT AFFECT THE BALANCE OF POWER?
Malaysia has long been a pluralistic society. According to the 2020 census, Muslims make up 63.5 per cent of the population, and the rest are Buddhists, Christians, Hindus, followers of other religions or are non-religious.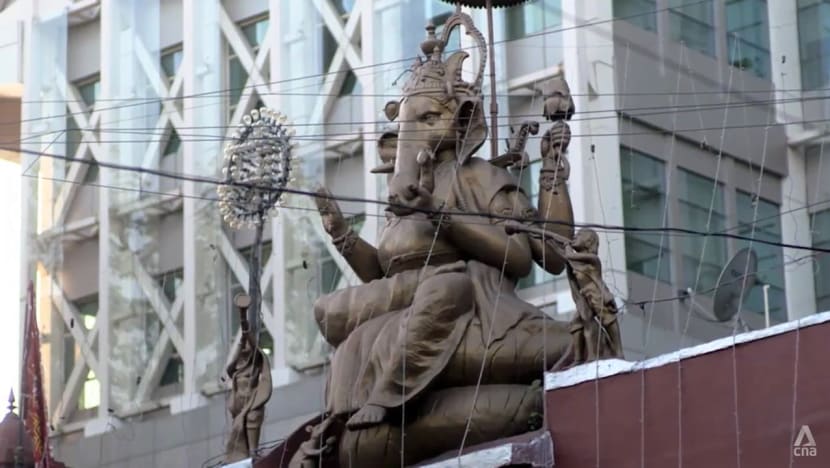 Thus, banking on religious populism for votes has its limits. And there is a limit to PAS' political influence, said former Cabinet minister Khairy Jamaluddin, who recently served under the then prime ministers, Muhyiddin Yassin and Ismail Sabri Yaakob.
"(PAS is) doing very well now, … but PAS also knows that if they want to be accepted by the Malaysian public, they have to moderate their views."
Citing his time in government when PN was the ruling coalition, he said: "At no point during Cabinet discussions or during the preparation of Cabinet papers did (PAS) insist on … bringing in additional shariah laws, for instance, for criminal offences — which has long been their struggle, or their objective.
"They never mentioned it once."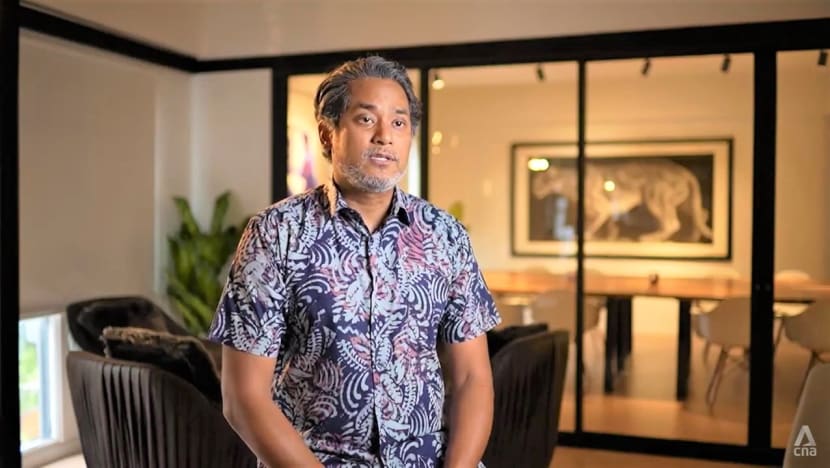 It is also difficult to parse how much of the "green wave", a term derived from PAS' party colours, is due to rising religiosity or, as political analyst Chandra Muzaffar believes instead, a rejection of the United Malays National Organisation (UMNO).
"If you look at Malaysia electorally, no political party can afford to become too extreme. Because it won't serve their interests. We're not just talking about ideals … (but) about real politics," said Chandra.
While PAS has questioned the legitimacy of the unity government, comprising Pakatan Harapan (PH), UMNO and parties in East Malaysia, the state elections will not change the status quo, predicted International Islamic University of Malaysia associate professor Syaza Farhana Mohamad Shukri.
"PN will (continue) in power up north, and Selangor and Penang will still be under PH. But I feel (the incumbents in) Penang, and Selangor especially, are going to lose some seats," she said.
"PH will win but (with a) reduced majority. … It's difficult for PN to win over the Chinese and Indians, so that'll stop them from getting a majority."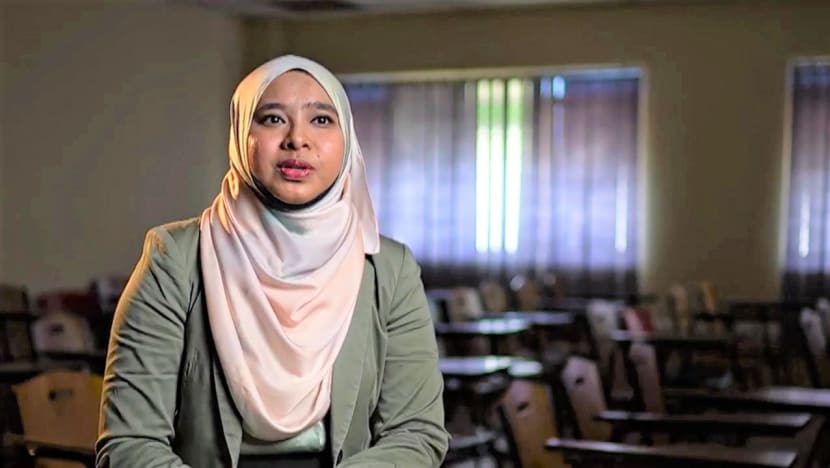 WILL CONSERVATISM LEAD TO EXTREMISM?
PAS was formed in 1951 as a splinter group of Islamists from UMNO. And the idea of defending Islam undeniably remains a part of its politics, which may explain a recent parade staged by its youth wing members in Terengganu.
Men brandishing replica swords and donning mock armour with Islamic sigils marched near a resort as part of a two-day gathering in February. Some Malaysians saw this as political and religious intimidation. PAS, meanwhile, categorised the event as "cosplay".
"It reflects PAS' belief that they're very strong now: 'We're now at the forefront, we can do what we want, and what we want is this Islamic society,'" said Syaza.
Many outside observers, especially in the West, view Islamic conservatism with a certain sense of alarm. And when photos of the PAS march circulated on social media, so did the extremism narrative.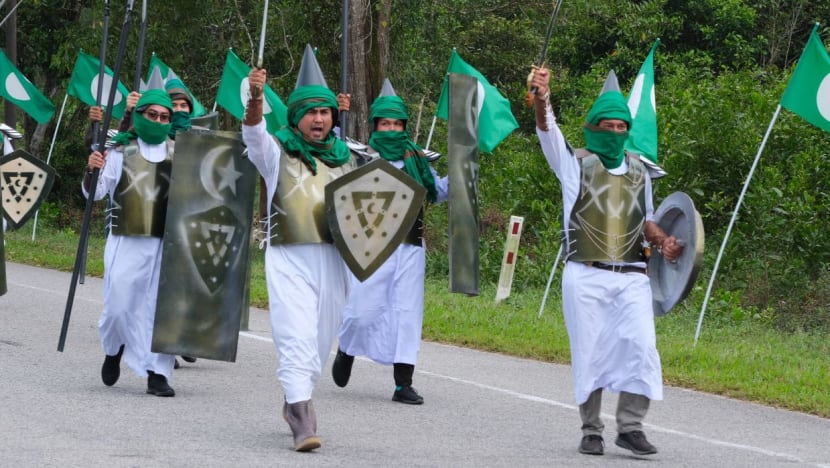 Khairy cautioned, however, against conflating "conservative views in Islam" with extremism.
"There's this stereotype that perhaps international observers, even some of our neighbours, want to peddle, saying that conservative forms of Islam will lead to extremism. … That's not true, and that doesn't have to be the case at all," he said.
"There's an increased Islamic consciousness among Muslims … not just in Malaysia but in other Muslim countries as well.
"To categorise it as Islamic populism, 'green wave' and something that's threatening is, I think, doing a disservice to the fact that many Muslims in Malaysia want religion — the religious values — to have a role in public life."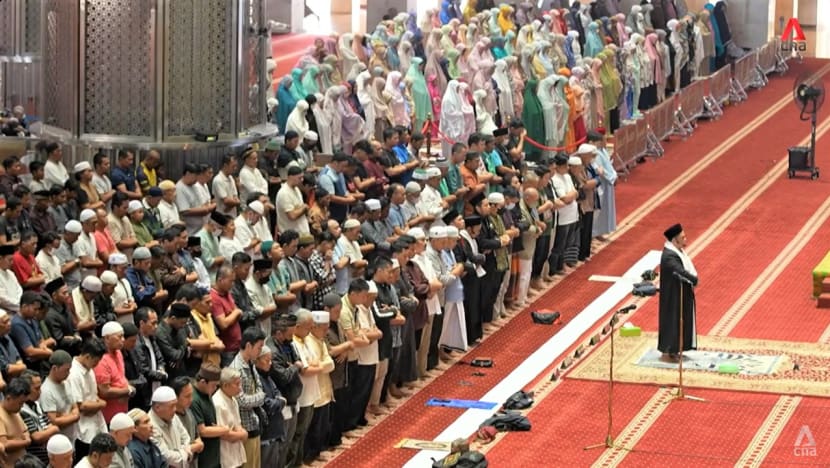 Clearly, modern Malaysia has not come close to the sectarian violence experienced by some of its neighbours.
In 2017, militant groups linked to the Islamic State of Iraq and Syria seized the Philippine city of Marawi, hoping to establish a caliphate. Over in Indonesia, protests against President Joko Widodo's victory in 2019 led to violent riots.
Observers such as Ahmad El-Muhammady believe such extremism will not be visited upon Malaysians. "The vast majority of us believe in peaceful co-existence (and) moderation, even though maybe we disagree at a … certain phase during the elections," said the academic.
For example, there are … the ethnic-religious issues. But after the elections, the situation returns to normal."
But for Chandra, conservatism itself is a problem if it is exclusionary, especially in multi-ethnic Malaysia. "This rise of Islamic consciousness … has led to a situation where there's less mixing of the communities," he said.
"Muslims feel that in order to protect their identity, they can't send their kids to a non-Muslim home, for instance. Or they can't do certain things together, which they may have done in the past.
"That, I think, is very unfortunate. … For those of us who've tried to imbibe Islamic values — an Islamic worldview — we know that Islam is very universal. It isn't a religion that emphasises ethnicity and communal boundaries."
As religion plays a more prominent role in society and self, the "negative aspect" as Syaza sees it is that "the emphasis has been wrong, which is more on this outward Islamisation — you know, dressing (and) speaking a certain way, instead of looking at what Islam really is."
DIFFERENT FACES OF ISLAM
One thing Islam is not is monolithic. And it does find different expressions in Malaysian society, including among the growing number who send their children to religious schools, known as madrasahs.
Amin Khidir chose to enrol his daughters Nawal and Nuha in one so that they "have a balance between academic and religious subjects". He himself had graduated with a degree in Islamic finance and shariah law from Yarmouk University, Jordan.
Now 34, he is a banker and wants his children to embark on a similar path, at a time when the perception that Islamic schools are not as academically sound as mainstream ones has begun to change in Malaysia.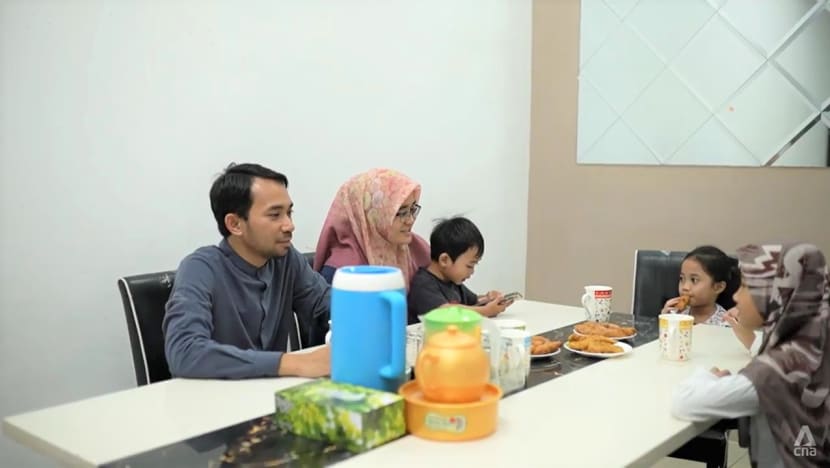 "I'm not trying to limit (my daughters) to only becoming religious teachers," he said.
"These so-called 'professional religious teachers' have found jobs in banks and other corporate sectors. But they came from Islamic schools. … So, to their credit, they've excelled in both Islamic learning and academic areas."
Like him, Azlan Shah Nabees Khan is a graduate of Islamic schools, and shares his sentiments.
The chief executive officer of Arba Foundation, which helps children in Malaysia escape poverty, said: "In Malaysia, we have more than seven types of Islamic schools, starting from a very specific memorising-Quran-only school to a very modern, … multidisciplinary Islamic school.
"Most of the graduates of my school aren't in the Islamic studies field. They're engineers, they're doctors, lawyers and in all sorts of fields, … having that Islamic worldview that differs maybe from those who didn't experience that kind of education."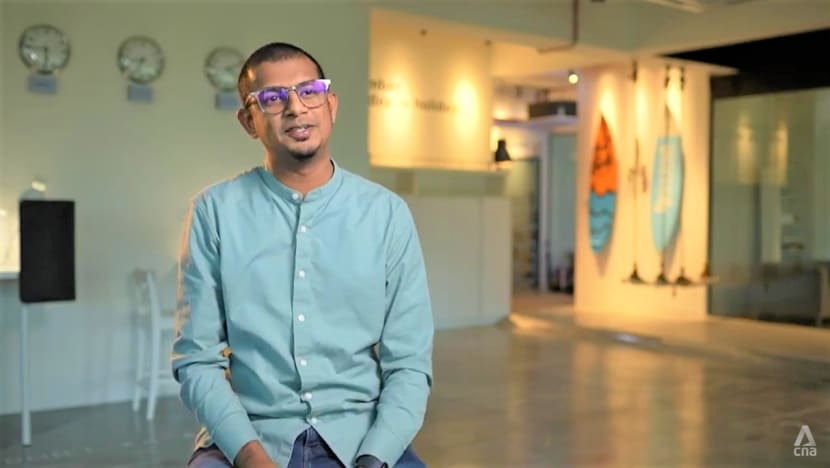 One young Muslim who actively promotes his faith, through his Jihad in Education programme for schools, is entrepreneur, influencer and hip-hop artiste Ariz Ramli, more popularly known as Caprice and sometimes called Malaysia's "Bad Boy".
The 34-year-old also has an International Baccalaureate diploma, "had good grades, was supposed to study in the United States" after high school but ran away from home instead.
"My whole family are government servants, so — when you have a boy who suddenly wants to rap — they were very, very angry," he said. "Obviously, I think, every kid is rebellious."
In many ways, he does not fit the mould of a conservative Muslim. But he has even developed an app for improving Quran-reading techniques. On Instagram, he speaks out against injustices suffered by Muslims.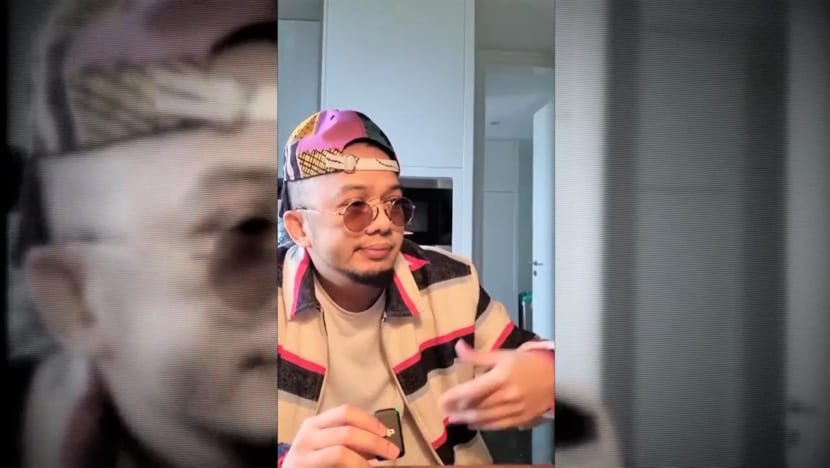 "How the Palestinians were oppressed, discriminated (against under) an apartheid system of governance … ignited this jihad inside me to always fight for Palestine and Islam," he said. "I'm just a Muslim doing my duty. That's how I look at it."
In 40-year-old Natasha Hudson's case, she has struggled with her identity as a Muslim woman all her life. The entrepreneur of mixed parentage has often found herself torn between Western culture and her Islamic traditions.
At an early age, she started working as a model and television actress and had "everything in this life". But the fame, money and several relationships left her "totally empty" and feeling "there was something truly missing".
Turning to Islam for a sense of purpose, she made her first pilgrimage in 2012 — to Mecca and Medina. As she re-encountered her faith, she became more religiously conservative.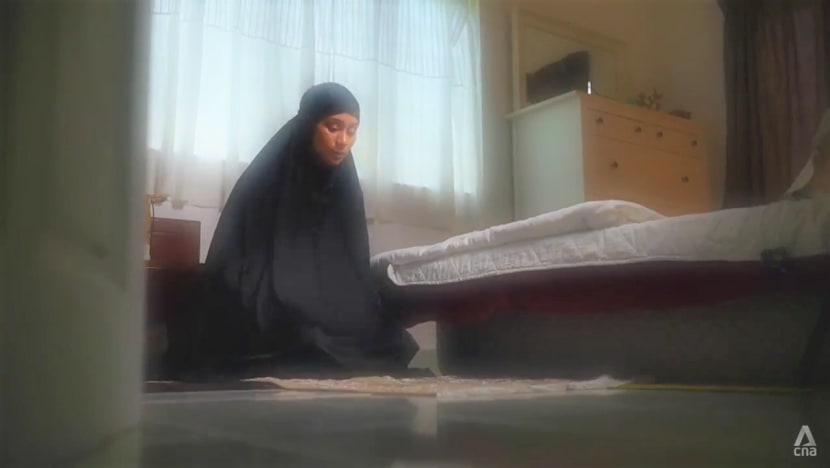 She started attending many Islamic events but "didn't want to be disturbed or noticed". That was how she started wearing a niqab (headscarf and veil), which is a sign of piety and modesty for Muslim women.
"I felt I was at peace," she said. She also withdrew from public life — a self-imposed isolation that lasted for three years.
But for personal reasons, she removed her niqab in 2019 and reverted to modern dress styles. She still faces criticism for having done so, especially on social media.
"I've come to a point where I don't feel anything any more," she said. "It doesn't make me less of a Muslim, because (in) the way I bring up my children … religion is always first as well."
Amid her struggle over her Islamic identity, one thing is clear to her: Malaysia must remain a moderate Muslim country, one that embraces progressive values and where all its communities can thrive and can freely exercise their rights and freedoms.
"We're surrounded by so many races, religions," she said. "To be a Muslim leader is to set so (many) examples and to do justice, to show the act of kindness, like the Prophet would've done, to other religions and races."
Watch this episode of Insight here. The programme airs on Thursdays at 9pm.
You may wish to also read: