Why you should start investing in your 20s and 30s for retirement – and how
While a baby or new house might be on your immediate horizon, it's important to also plan ahead for retirement while you're in your 20s and 30s. Here's why and how it will benefit you, two experts advise.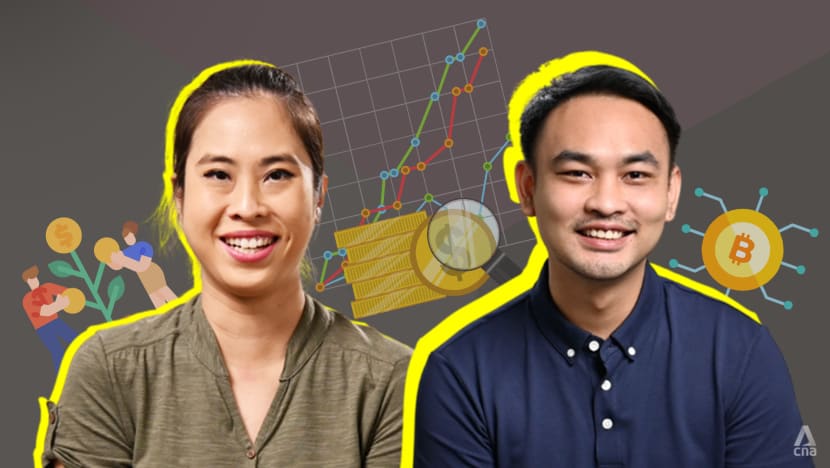 SINGAPORE: When Gwendolin Mah decided to take a year's break from work in November 2020 to care for her then-nine-month-old daughter, she had saved enough to cover her expenses for that period.
But seven months into her break, she found herself pregnant again. With a new flat coming and the unexpected new arrival to the family, how can she start planning for her distant retirement?
Then there's Muhammad Heidhar Embi, who is single and lives with his parents. With no real debts or big recurring expenses, the 29-year-old who works in engineering is focused on investing as much as he can in order to hit his goal of S$1 million net worth by age 55.
Is this a practical way to go about planning for the future, or should he make contingency plans for changes in his life circumstances? In the second of a two-part series on financial moves to make in your 20s and 30s, financial experts Christopher Tan, CEO of Providend and Jolene Ong, associate trainer from the Institute for Financial Literacy, share tips on planning for the long haul.
I NEED MONEY NOW! HOW CAN I BALANCE THIS WITH PLANNING FOR RETIREMENT?
Some young folks might wonder: Why is it important to start thinking about retirement planning when life is getting in the way?
Young mother Mah, for one, has not gotten down to it, though she hopes to start once the family moves into their new flat and she has a better sense of their monthly expenses.
It's good to start planning as soon as possible, Tan said, although it's understandable if you haven't started yet because of immediate cash-flow concerns. What you should keep in mind: "Give yourself at least 20 years to plan. It will become harder and harder to save towards your desired retirement lifestyle if you don't have the time horizon."
If, like Mah, you've got a few big-ticket expenses all coming at the same time, Ong suggested having a discussion with your partner to see how you can budget and stretch your dollar.
But once this is done, retirement planning should be the next step. "Even if they are unable to execute it now, they can discuss how they are going to lay out the plans," she said.
As a general guide, Ong said there are three pillars you'll need to secure for retirement: Housing, healthcare and retirement expenses.
Assuming you have satisfactory healthcare insurance coverage and your house is fully paid-up by the time you retire, you'll need to determine how much you might need to cover your living expenses – and work backwards from there.
This amount, said Ong, will vary according to how much assets you own, dependants and expected retirement lifestyle.One useful tool to help with this is the CPF retirement calculator, which requires information like your current asset level, number and age of dependants, and required monthly retirement expenses. The calculator also accounts for both inflation and investment yield.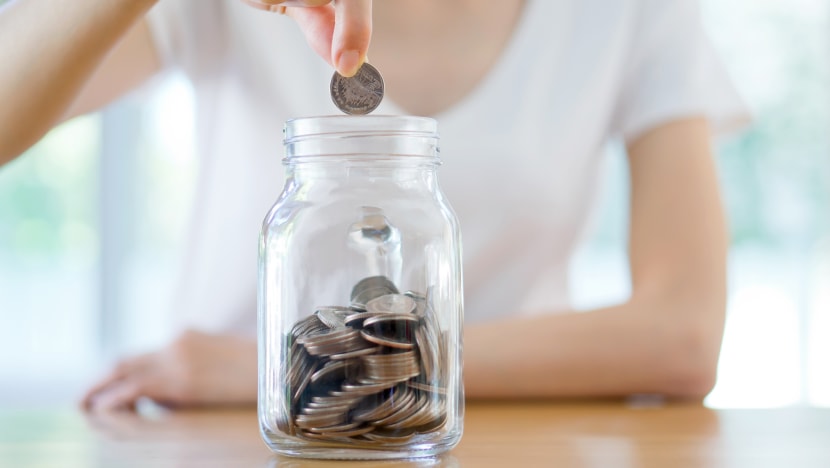 I'M STILL YOUNG. CAN I JUST FOCUS ON GROWING MY MONEY AS QUICKLY AS POSSIBLE?
With no dependants or big financial commitments currently, this is exactly what Heidhar is doing. He puts half his monthly salary of between S$3,000 and S$4,000 into investments.
"Based on my age, I'm able to take more risks, so I go for capital growth investments," he said. He invests mainly in stocks and exchange-traded funds (ETFs), and so far, is on track to achieving his goal.
If you're in a similar situation, Tan said it is true that generally speaking, you can go for "more aggressive instruments" like equities. But it's also important to be prepared for life changes and adjust your strategy accordingly.
If Heidhar gets married, for example he said, his financial commitments will change and he may not be able to invest as much as he now does.
It's also important to make sure your portfolio is diversified, Ong added. "There should be "proper asset allocation to diversify your investment portfolio across instruments of different risks," she said.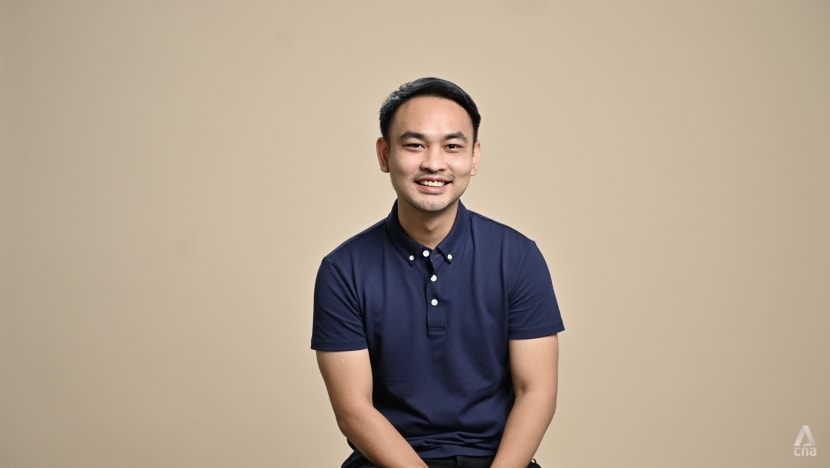 One safe investing option is to do automated top-ups to your CPF Special Account (SA), which guarantees a return of 4 to 5 per cent per annum. Putting in S$7,000 a year – spread across monthly top-ups of about S$600 – would allow you to enjoy the full tax relief currently. (From Jan 1, 2022, the tax relief will go up to S$8,000 per calendar year for cash top-ups to Special, Retirement and MediSave accounts.)
Another option is Singapore Savings Bonds (SSBs), which are issued and guaranteed by the Singapore Government. They are risk-free, and investors can exit anytime with the full principal intact, Ong said.
But the interest rate on SSBs is generally low; they currently yield less than 2 per cent.
SSBs are a good way to diversify, she said, "but I would not advise you to invest all your money into it".
Before you invest, it is important to make sure you're covered in the event of an emergency, and sufficiently protected with insurance, said Tan.
So first, make sure you have about three to six months' worth of expenses in your emergency fund, which you can easily draw on in events like a loss of income. Then, when it comes to insurance, Tan said it is important to remember its purpose: Protection, not investment.
So, he said, get sufficient coverage for as low a cost as possible. A term policy would suffice – it focuses only on providing protection and is generally more affordable – and any money saved can then be invested.
WHAT ARE THE PROS AND CONS OF TOPPING UP MY CPF, COMPARED TO INVESTING MY MONEY ELSEWHERE?
While Heidhar invests via the CPF Investment Scheme (CPFIS) – which gives members the option of putting their Ordinary Account and SA savings in selected investment instruments – he said he would rather invest his cash directly than top up and invest through his CPF accounts.
"I can withdraw (my earnings) any time," he said.
This might be a common sentiment among Singaporeans – but for the purposes of retirement planning, Tan said, your CPF is in fact a "very good instrument". It provides good, guaranteed returns.
If you were choosing between buying an endowment plan and topping up your CPF SA, he suggests that you do the latter. "An endowment plan probably gives you only about 2-3 per cent in actual returns, and you don't get liquidity anyway," he said.
"There is a lack of liquidity now, but that is precisely because your CPF is intended for retirement purposes," added Ong.
If you are able to set aside the Full Retirement Sum – currently S$186,000 at the age of 55 – under the CPF LIFE annuity scheme, you would be able to enjoy a monthly payout of about S$1,500 when you reach 65 (based on Standard Plan payouts in 2021).
Starting these top-ups now can reap real benefits. "Do not underestimate the power of compounding interest in your SA," she said. "The funds will just automatically grow." 
Ong highlighted the Rule of 72, which is a formula that calculates the time it takes to double an investment given a set interest rate. Since the CPF SA gives about 4 per cent interest, you can expect to see the balance double in 18 years. 
However, Tan cautioned against using the funds in the SA for the CPFIS – because you're guaranteed 4 to 5 per cent interest just by leaving it there. "Even if someone comes to you and says they can offer you something better, like 6 to 7 per cent, the additional 1-2 per cent gain is just not worth it for the amount of risk you have to take," he said.
WHAT IF I REALLY DON'T KNOW WHERE TO START INVESTING?
In contrast to Heidhar, Mah describes herself as a "dummy" or "conservative" investor. "I try, but I just don't get it," she said with a self-deprecating laugh. "I go for a lot of those financial talks, but it just bounces off me."
You may think you're like that – but both experts say the best way to get started is, simply, to read up as much as you can, and ask as many questions as possible.
"Never invest in something that you do not understand," said Ong. "If an investment product is being pitched to you as very attractive because it brings high returns, do not hesitate to ask about the mechanism, how it actually works, and the downside risks."
In short, just remember this: Opportunities that seem too good to be true probably are. Always 'Ask Check and Confirm' before investing.
"If you're not comfortable or don't quite understand the mechanism, it's OK," said Ong. "Don't force yourself to enter into it, just for the sake of having that added instrument."
SHOULD I TRY A ROBO-ADVISOR? THEY SEEM SO EASY TO USE.
The main advantage of using such advisors – which are basically digital platforms that offer you investment management services with little human interaction and lower fees – is how "easily accessible" they are and how they offer a "quick start to investing", said Tan.
But, he noted, you should not expect much financial advice. "It's a platform that recommends suitable portfolios for you based on some risk profile questions that you answer," he said.
Should you want to take the plunge with a robo-advisor, he said you should understand the investment rules and the algorithm behind how the money is invested, and where it's going. "It's very important to find out and not just throw (your money) in and trust it will be managed properly," he said.
He said that not all robo-advisors invest the same way – and it's therefore important that you know the kind of investing methodology each one has.
It's very important to find out and not just throw (your money) in and trust it will be managed properly."
"You may want to avoid those that invest in actively-managed funds or those that try to beat the market by actively trying to move your money from one asset class to another based on some macro-outlook forecast,'' he said – as these tend to have higher fees and the reliability of return may be in question.
WHAT ABOUT CRYPTOCURRENCY?
Yes, there've been the stories of those who've seen high returns from investing in cryptocurrency, but – as Ong said – there are also many who've lost money.
"I'm a person who would like to be able to sleep at night where my investments are concerned," she said. "Because of the high-risk nature of crypto, it should not constitute a big portion of your portfolio."
Heidhar invests a small sum into cryptocurrencies precisely because of its potential to give high growth – but stressed that he "only invests what he can afford to lose".
For would-be investors, this investment principle is exactly what both experts advise.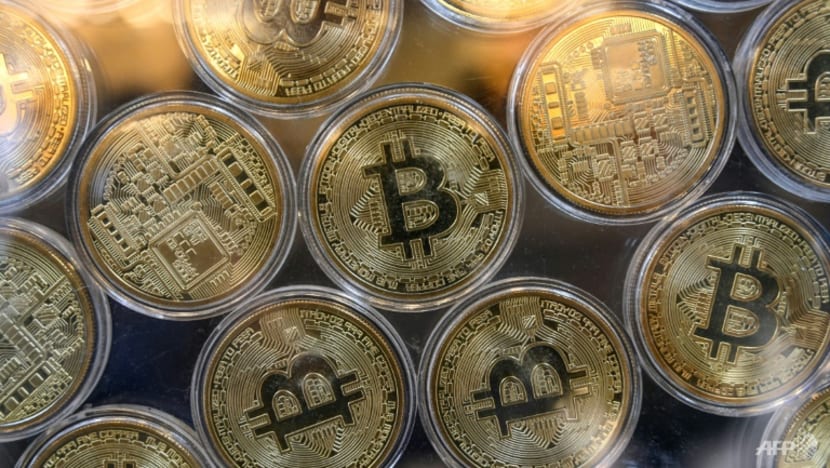 In fact, due to its highly speculative nature, Tan finds it difficult to even see cryptocurrencies as an investment instrument. "There isn't enough evidence to show that over the long-term, it would be able to consistently give you the returns you need with high certainty," he said.
"If you are planning towards a goal you know you cannot fail at, like retirement or your children's education," he added, you might want to use instruments that provide greater certainty of returns.
IS INVESTING IN PROPERTY A GOOD IDEA?
When Heidhar is older, he hopes to invest in property and get passive income when he retires.
This "property dream" is a common one in Singapore, said Ong. But she cautioned those looking at this to be "very mindful" of the costs involved.
For example, there is the additional buyer's stamp duty – which currently stands at 12 per cent of the property price for Singapore citizens buying their second property. Then there are other associated costs, like maintenance and finding a tenant.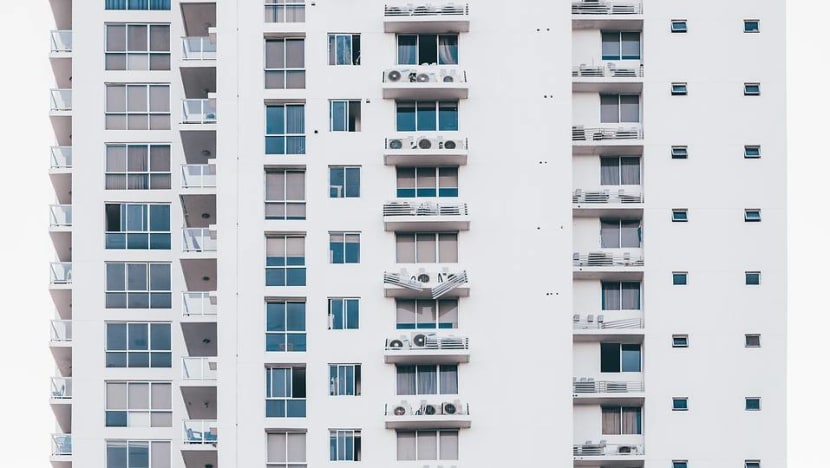 "In an ideal situation, yes we have a second property to rent it out, and when the time comes, because of capital appreciation, we can offload it for a profit," she said. "But as an investment, property also carries its own risk."
For one, property is not a liquid asset. "You'll take time to market the property, for the proceeds to come in," she said. And there is no guarantee the capital appreciation would be able to cover the investment and associated costs.
This is the second of a two-part series on financial moves to make in your 20s and 30s. Also read: Good budgeting and savings habits.
This story by CNA Insider was done in partnership with MoneySense.