'You want to go to court?' How dispute handlers help vulnerable workers with 'wilful' bosses
An elderly cleaner wasn't paid for five months, resorted to eating one meal a day.
A boss didn't want to pay his sales manager who worked from home during the COVID-19 circuit breaker.
Some employers are in genuine financial trouble. But there are 'wilful' ones, says a Tripartite Alliance for Dispute Management mediator. 
SINGAPORE: An elderly cleaner who had not been paid for five months dug into her savings to get by. She sometimes ate just one meal a day instead of two.
Her employer claimed that he would pay her when his cleaning contract with a client was renewed. But he failed to secure the contract, and the woman was transferred to the new company that took over.
He might have weaseled out of paying her for five months' work had the woman's niece not found out about her plight and got her to seek help from the Ministry of Manpower (MOM). The case found its way to the Tripartite Alliance for Dispute Management (TADM).
When the former employer finally agreed to cough up what he owed, the woman cried in front of mediator Jean Lee Yong.
"She didn't cry in front of the employer, (only after he had left the room)," Jean recalled of the case lodged in 2020. "After so many months … it was a relief to her. It's so vivid."
The woman's workplace was a "proper institution" that Jean believes "paid proper money to the cleaning company".
In a similar case last year, an 81-year-old dishwasher was owed three months' salary and payment for work done on two public holidays. Her boss refused to answer the octogenarian's phone calls.
The woman managed to lodge her case with the help of her son and a TADM advisory officer.
Before the mediation session, the employer made payment of S$1,600, but this was far short of the S$4,700 he owed her. He had also failed to give the dishwasher her payslips, which made it difficult for her to track payments.
Jean had to go through the woman's bank book to verify the months she was not paid.
The boss later conceded that he owed her a larger sum. When he signed a full settlement, to be paid in two instalments, the woman cried.
Clients like the two elderly women tend not to harbour high hopes of getting their due, said Jean.
They really believe the company has no money to pay."
Her job is to intervene on their behalf. She would tell employers that if they fail to attend mediation, the clients may file a claim with the Employment Claims Tribunals.
"Do you want to go to court? I'll do the needful," she may tell them.
A PARTICULAR KIND OF CASE AMID COVID-19
Although employers in genuine financial difficulty form the majority of Jean's cases, she has seen her share of "wilful" employers who have the money but refuse to pay.
And during the COVID-19 partial lockdowns, when some employees worked from home, a particular kind of case surfaced: Employers that contested the amount of time their staff spent working and wanted to cut salaries or not pay them at all.
One case involved a sales manager whose employer did not want to pay him during the two-month circuit breaker in 2020.
The company said the circuit breaker had hurt its operations and contended that the manager should not be paid his salary because there were "no sales" during this period.
But the employee was able to provide call logs to show that he had interacted with customers while working from home.
Jean assessed most of his claims, such as for unconsumed annual leave, as valid. The man eventually received payment in full after reducing his claim for transport allowances.
In such cases, Jean referred employers to the tripartite partners' advisory on salary and leave arrangements during COVID-19, which stated that changes to employment terms and conditions should be by agreement and not without employees' consent. "It can't be an afterthought," she said.
We'd always challenge the employer (and) ask, 'Did (the employee) hit the KPIs?' As the employer, you have a responsibility to … give him tasks, so you can't say he was sleeping at home — you allowed him to sleep at home."
Jean worked in human resources before joining TADM three years ago. During the pandemic, she also handled 17 cases of unpaid salaries at civil engineering firm Swee Hong.
The company had already appointed a provisional liquidator when the 17 employees lodged their claims in October 2020, she said. They were in limbo.
While a company is undergoing liquidation, workers will typically be unable to get anything, even before the Employment Claims Tribunals, she said. And the liquidation process can take years.
She tried to get in touch with Swee Hong's director and HR personnel for documents to verify the employees' claims. Its HR head had returned to her home country, and "a typhoon (meant) I couldn't even WhatsApp or call her", Jean recalled.
She got hold of another person in the department and managed to get information she could use for verification.
And when the High Court's winding-up order came in December that year — confirming that Swee Hong's liquidation was underway — she proceeded to process payouts from the Short-Term Relief Fund operated by TADM. A total of S$47,000 was disbursed to the workers within weeks, in January last year.
Set up in 2017 along with TADM, the fund was enhanced in April 2020 in view of COVID-19's impact on businesses and workers. Changes included raising the qualifying monthly income from S$2,000 to S$4,500 and a higher cap on payouts.
LIGHTER CASELOAD? MAYBE NOT
It is perhaps not surprising that Jean and TADM advisory and partnership team lead, Tan Ying Fang, say they have not felt their workload lightening despite a drop in employment claims and appeals lodged with the ministry and TADM.
The caseload in 2020 was "very high", and it is good that numbers came down last year, said Tan. "But people are still getting terminated, getting owed (money) by companies."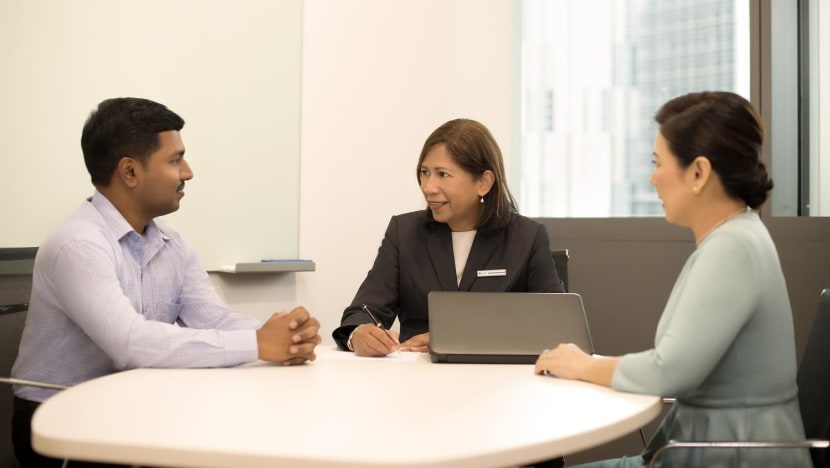 And although there may be a drop in the number of cases each officer handles, "this doesn't necessarily mean a lighter caseload for TADM's mediators and advisory officers, as cases have become increasingly complex in the light of the evolving employment landscape", said TADM general manager Kandhavel Periyasamy.
"In months when there are fewer cases, it's an opportunity for TADM officers to continuously upskill their knowledge or find time to recharge."
The incidence of employment claims and appeals lodged with the MOM and TADM fell to 1.73 per 1,000 employees last year, from 2.59 in 2020.
There were 5,882 employment claims and appeals, compared with 8,697 in 2020. About 64 per cent of last year's cases were lodged by local employees, and more than 80 per cent consisted of salary claims, according to the Employment Standards Report 2021.
The decrease was expected in tandem with the economic recovery from the pandemic, said Kandhavel. There was also "proactive" intervention by the MOM and TADM to "tackle non-payment of salaries upstream over the last two years".
The drop affirms TADM's assessment that the "majority of employers will pay salaries promptly if their businesses are financially sound", he said.
As an advisory officer, Tan usually interacts with employees and lodges claims for them, after which a mediator takes over.
But for several months in 2020, she played both roles as a member of a dispute resolution task force set up in May 2020 to help employees whose salary payments were affected by the pandemic.
The task force comprised people from the MOM, TADM and the Tripartite Alliance for Fair and Progressive Employment Practices. It has been stood down, as the volume of disputes tapered by the end of 2020.
'THE MONEY ISN'T YOURS'
One of Tan's cases involved a carpenter in his late 60s, Peter (not his real name), whose employer did not pay him during the circuit breaker.
In practice, he was a daily-rated employee who earned about S$100 a day and worked six days a week.
But his employer contributed to his Central Provident Fund (CPF) account based on a reported monthly salary of S$1,400 — and received Jobs Support Scheme payouts from the government on that account.
He asked his boss about the disbursement and was told: "The money isn't yours."
"I asked, 'Why didn't I get the money that the government paid out?' (The boss) said, 'You're a daily-wage worker. You're not entitled to the money,'" recalled Peter, who requested anonymity because he is still working for the employer.
When he said he would approach the MOM, his boss reportedly told him to go ahead. "And he said something ugly — that he didn't even need Singaporean workers (like me)," said Peter.
With his son's help, he lodged his case with TADM. When Tan contacted the company, the boss claimed that he had wanted to pay 75 per cent of Peter's salary and the carpenter had misunderstood. Tan negotiated "a bit more", and the company eventually agreed to pay the full salary.
Tan told CNA Insider she approached employers in a "conciliatory manner", being "mindful that the (complainants) are still in employment".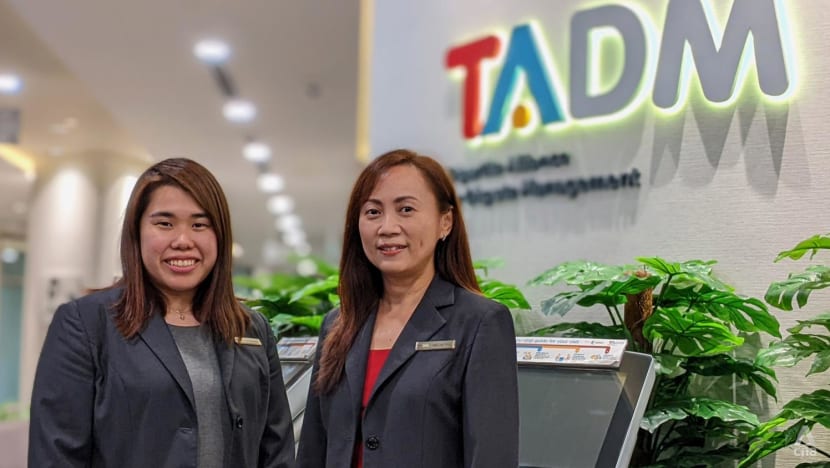 It was also not a rule that employers must pay workers the government's wage support in full, though it was intended to offset local employees' wages, she noted.
She corrected the employer's view, however, that Peter was a casual worker who was not entitled to benefits like sick leave and annual leave.
(His boss) didn't know that by asking him to work six days a week, he's essentially considered a full-time employee."
Peter received his cheque for two months' salary "with joy".
When he stayed at home without income during the circuit breaker, he tried to save by buying cheaper items at the market; for instance, kembong fish instead of red snapper.
"Instead of spending S$20 on marketing, I might've spent S$15," he cited. "I also spent less on the lottery."
His two adult children do not give money to him and his homemaker wife but help to foot his insurance premiums, said Peter, who hopes to work for a few more years while he is still healthy.
FULFILMENT IN RECLAIMING HARD-EARNED MONEY
In contrast to Peter, former employees of Swee Hong, like pickup driver Toh Tian Hock, had to look for other jobs.
Toh, 70, now distributes flyers a few days a week and earns just over S$1,000 a month. He used to ferry the company's workers around and earned a basic salary of S$1,800, with a monthly allowance of S$400. With overtime, he could earn S$5,000 to S$6,000 a month, he said.
After work in the construction industry was disrupted for three to four months in 2020, he resumed his job for about two months, then learnt that the company was no more, he recalled.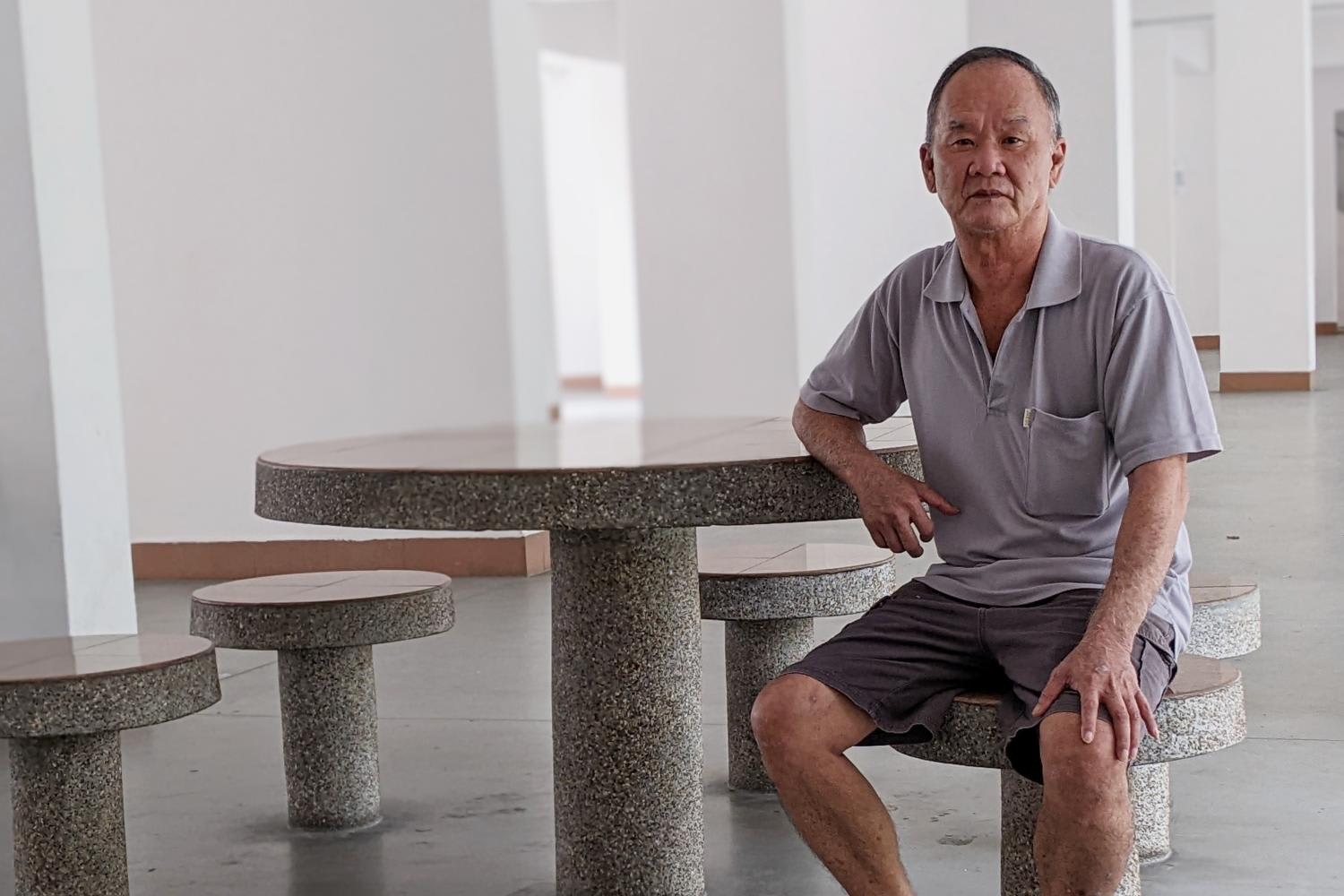 He did not panic when he heard the news, he said, and was not overly worried about finances. "It's also of no use," he added.
Nonetheless, he was happy to receive S$3,000 from the Short-Term Relief Fund and felt "it was (his) due".
He did check out some other pickup driver jobs, but the hours were too long — over 10 hours a day, and only two days off each month.
"I'm already 70, and if I'm fatigued, I could get into an accident," said Toh, whose wife is a part-time cleaner. They have two daughters, one of whom has cerebral palsy and is a national boccia athlete. The other is working and saving up to pursue a degree, he said.
Enhancements to the relief fund, made months earlier, benefited him and other Swee Hong workers, said Jean. Last year, about S$340,000 in total was disbursed from the fund, whose money is from the MOM and the Singapore National Employers Federation.
Asked if the enhancements have made her job easier, she replied: "More fulfilment, I'd say."
Another objective of mediators is to "uplift human resources standards in Singapore", she said. "We'll share with employers what's (required) under the law."
TADM mediators could also highlight certain cases, such as those involving forced and excessive overtime, to the MOM for investigation, she added.
For vulnerable workers, mediators would want to educate them on the need to get a "proper contract" of employment — with details including their name, identity card number, salary, signatures and company logo, she cited.
Sometimes when they come to us, they … have only their uniform to tell us which company they work for. Some of them aren't paid CPF, so we can't even check who the employer is.
"Every case is different, a different challenge. … The fulfilment comes from reaching out to more vulnerable low-wage workers (and being) able to help them get their hard-earned money back."